Review: Aerotel Singapore | Transit Hotel @ Singapore Changi Airport T1
Have you tried sleeping within the transit area of Singapore Changi Airport while waiting for your delayed flight? As one of the best airport in the world, Changi Airport do have plenty of comfortable couches, massage chairs and premium lounges for travellers to choose from.
Thanks to my Citibank Premieremiles, I've got a priority pass card to experience several transit lounges. They were great (free food, undisturbed surrounding and booze for those who drink), but still, those are public spaces where some of us don't feel comfortable flashing our sleeping faces to. Aerotel Singapore is like a wish-come-true for many sleep-deprived travellers, so here's a little video sharing our experience at Aerotel Transit Hotel using the Casio Exilim ZR5000.
Aerotel Singapore M Room
Back then, I've always hoped that there will be beds, not couches in the transit lounges. But I thought it was too much to ask for, especially when most people are just staying within the transit area for several hours. When Aerotel Transit Hotel was first launched early February this year, I felt like there's someone else who also understood how I felt.

The 70-guestroom transit hotel offers three types of comfortable room options with respect to size. For Peps and I, we got the M Room, which has twin beds and private bathroom. Equipped with five-star mattress, supreme quality bedding fabrics and pillow menu, the hotel aim to provide quality sleep with a homey experience, even when inside the airport.
We checked in at about 30 minutes pass midnight, and were welcome with a nice fragrance unique to Aerotel Singapore. Also, if you've watched the video, you could see the gorgeous view of the airport runway from the room. In the morning, we could even see the A380 aircrafts parked right outside. The room provides complimentary internet access via the public WiFi@Changi, and it is equipped with television, hangers wake-up call service, tea and coffee supply.

The bathroom provides hot shower to wash away all our exhaustion. Basic toiletries: toothbrush, comb, shower cap and cotton pad and provided in the drawer.
Types of Rooms in Aerotel Singapore:
S Room (8sqm): 1-2 single bed. Complimentary Wi-Fi, television, high-quality mattress, various pillow options, wake-up call service, tea and coffee supply. Communal shower and amenities provided
Cost: Single $55 | Twin $80 | Additional hour per room $20
M Room (20sqm): 2 double beds. Hot shower, complimentary Wi-Fi, television, high-quality mattress, various pillow options, wake-up call service, tea and coffee supply.
Cost: Single $90 | Twin $110 | Additional person $25 (up to 4 pax) | Additional hour (per room) $20
L Room (40sqm): 2 bedrooms with 1 double bed plus 1 single bed/ 2 single beds. Hot shower, complimentary Wi-Fi, television, high quality mattress, wake-up call service, tea and coffee supply.
Cost: Family of 5 $185 | Addition hour after 6th hour $20

Aerotel Transit Hotel also have a cozy Library lounge where you get to read some books, or catch up on the latest news via the newspapers, magazines, and TV news channels. Employed with antique brick walls, fine timber and quality fabric in grey and aqua, Aerotel's design brings about a contemporary and chic yet elegant feeling. If you need a quick work out, there's a mini gymnasium corner with some basic thread-mill and dumbbells for you to use.
In case you don't know, Aerotel Singapore is currently the world's only transit hotel with outdoor swimming pool, jacuzzi and pool-side bar in the airport restricted area parked near the boarding gates. Hotel guest has complimentary access to these facilities.
Otherwise, for just $17 per pax, you will be able to go for a dip in the swimming pool, as well as the use of jacuzzi, fitness corner, shower and amenities (include towel + complimentary bottle of mineral water)
Opening Hours: 6am – 12 midnight daily
Inhouse Meal Recommendation
At $15 per paying guest per stay, you can also get your meal settled without leaving the lounge. Peps and I decided to put Aerotel Hotel to test by ordering something local and something classic.

He ordered the Hainan Chicken Rice set while I get the All Day Breakfast set. As Singaporeans who had been spoilt for choice by the array of cuisines offered in Asia's food paradise, we definitely had our fair share of good, if not, fantastic chicken rice in different parts of tiny island. So to try something that's so close to heart and familiar, we were taking a huge risk to try a dish that could most likely end up with a "meh" taste. Well, we were absolutely wrong.
Accompanied with a bowl of fragrant oiled chicken rice (a little too small for our liking because it's really yummy), the chicken was so tenderlicious good that Peps said it was the best chicken rice he had ever tasted so far. Yes, better than Tian Tian Chicken Rice and Boon Tong Kee. #NotPaidToSayThis
With sausages, ham slices, delicious baby potatoes, 2 pieces of toast and a sunny-side up, the English breakfast was made just right to satisfy anyone who needs their daily nutrients.
Another highly recommended dish was the chicken wings, which Peps wiped out (I don't eat wings, so he's lucky that there's no one to snatch from him). When I asked him how good was good, he said, "So good that I want to kiss the chef who made this". If you're wondering if he really kiss him, watch the video and you can find the answer there! 😛
TGM Japanese Korean Cuisine @ T2
If you have time to explore other parts of Changi Airport and want to have your meals out of Aerotel Singapore, here's an alternative available at Singapore Changi Airport Terminal 2.
TGM (previously known as The Green Market) has reopened with a new concept of JAKO – term derived from the cuisine offered: Japanese & Korean fusion. To be honest, if I had to dine within Changi Airport, I would choose the ones out of the transit area, as there's my favourite Koi bubble tea and I can go budget with the food court or even MacDonalds. The restaurants within the transit area are often overpriced, and some times, the franchise brands don't taste as nice as the ones in town.
In this little lounge-like restaurant with seating capacity of about 120 people, the aim is to provide quality food that is value for money, while allowing people to have their somewhat private social space to chat.
What impressed me the most was the considerate move to include power charging points at every seat. I can easily order a meal and chill here with my laptop until it is time for me to board my flight. But is the food worth it for me to spend my time here? Let's check it out:
Food above are presented in sample tasting size, not the actual dish portion
We managed to have a taste of some of the dishes from the new menu and there are several dishes that I would definitely go back for it again! Amongst the above three, my top favourite would be the Botan Shrimp ($14), Tuna Otoshi ($24) and Grilled Oyster with Mentai Mayo. The dish was so fresh that I could totally have 5 sets of them as main course.
We also tried the Japanese Kushi Yaki, which is an assortment of grilled skewers  including Grilled Shiitake Mushroom Skewer ($7), Grilled Bacon Enoki Mushroom Roll Skewer ($9) and Grilled Chicken Skewer ($9). Mushroom is something I definitely can't resist. 
Under the Maki & Mari (Japanese & Korean-style rice rolls), we've tried the black Korean Squid Ink Mari ($14), orange California Maki ($14) and the red Beetroot and Crab Meat Mari ($14).
Served with rice, salad, miso soup and fruit, their set meals are definitely very value for money. There's the Salmon Butter Yaki Set ($22), Tempura Japanese Set ($22), Beef Shogayaki Set ($22) and the Sashimi Japanese Set ($25).
If you didn't think much about the above set meals, here's a look at the actual size of the meal. I got the Salmon Butter Yaki set which was highly recommended by my friend Jovine. It has pan-fried salmon cooked with butter steak sauce which went very well with the rice. The portion was much bigger than our expectation and I had a difficult time finishing the meal all by myself. Even with Peps' help, we didn't managed to finish it 🙁
Peps ordered the Korean Spicy Ramen ($16) which has kimchi, sausage, luncheon meat and sliced Kurobuta pork in it! As a spicy ramen lover, the soup was not boiling hot enough for me, but they got me at the huge runny egg yolk!
Food above are presented in sample tasting size, not the actual dish portion
The TGM Korean Pat Bing Su comes in 2 sizes, $14 (2-3 pax) and $28 (2-6 pax). This special Korean-style dessert is topped with sweet red beans, mixed fruits and 3 – 5 scoops of mixed ice-cream. The huge amount of fruits actually made me feel less guilty eating them.
TGM Japanese Korean Cuisine
Address: Departure Transit Lounge Level 3, Terminal 2, Singapore Changi Airport, 819643
Phone: 6546 1928
Opening Hours: 6am – 1am daily
Aerotel Airport Transit Hotel (Singapore)
Address: Level 3, Departure Transit Lounge, Terminal 1 (above Gate D41), Singapore Changi Airport, 819642
Phone: 6808 2388
Email: rsvn.sin@myaerotel.com
Website: http://www.myaerotel.com
Facebook: http://facebook.com/myaerotel
Special thanks to Aerotel and TGM for having us, and Casio for letting us try out the Exilim ZR5000. Loving all the selfie and beautified videos where I don't have to worry about my pimples~ Hope you guys have enjoyed the video Peps did and my review on Aerotel Singapore and TGM! Till Next time!
xoxo



Facebook | Instagram | Twitter | YouTube
*Disclosure: No monetary compensation was received for the review. Video and Photos taken at Aerotel Singapore are taken using the Casio ZR5000 while the ones taken at TGM are taken using iPhone 6SPlus. Opinions stated are genuine and honest. Also note that all sources, information, content, links are valid to change at any time.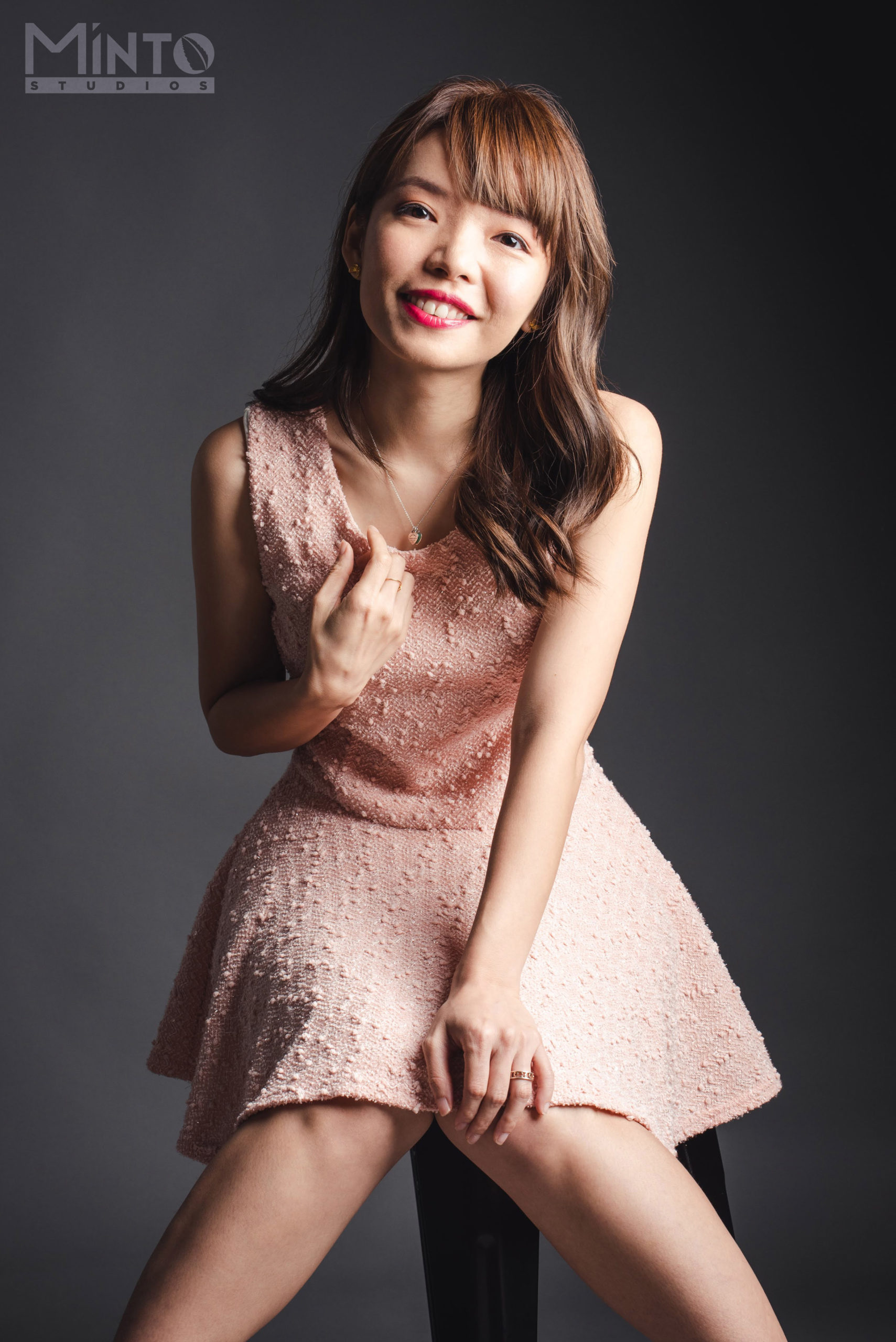 1/2 of #TheEpiphanyDuplet, Tiffany Yong juggles her ABCs – Acting, Blogging and Coaching/Consulting as she is fuelled by passion and drive to succeed.
It is not easy to make a living in Singapore just purely based on Acting, so with Blogging to help her with her online presence, and Coaching kids drama, private tutoring and freelance social media consulting to finance her life, she is currently leading the life most people hope to have: Living the Dream!