Fabricated City (虚拟都市 | 조작된 도시) Movie Review | by tiffanyyong.com
Recommended Audience: Fans of Ji Chang Wook, Shim Eun-kyung, Ahn Jae-hong, Park Kwang-hyun and Korean Action movie fans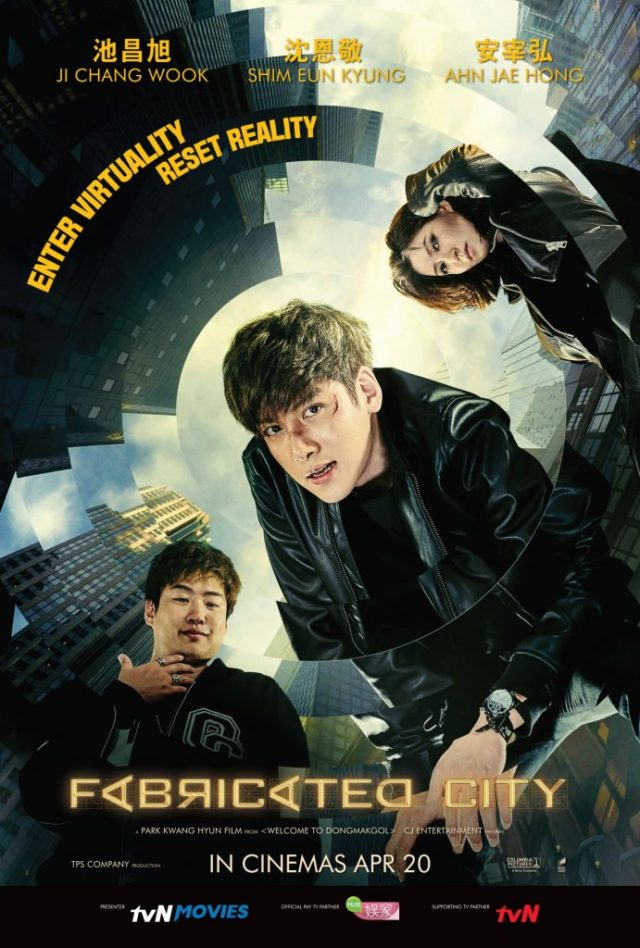 Fabricated City (被操纵的城市 | 조작된 도시) Movie Synopsis
Hardcore gamer Kwon Yu (Ji Chang-wook) wastes his life away playing video games at internet cafes. But after he returns a lost phone, he is arrested and given life imprisonment for sexually assaulting and murdering a minor. With the help of his online teammates, he has a chance to clear his name. As they dig into his case, they uncover a massive plot and a shadowy organization that puts innocent people to prison on behalf of powerful men in the country.
Fabricated City (虚拟都市 | 조작된 도시) Viewer Rating: 4.5/5 ****
Fabricated City (被操纵的城市 | 조작된 도시) Movie Review:
I had to be honest with you, after watching a number of Korean action films, I didn't have high hopes for this movie, especially when I know that it's featuring pretty boy Ji Chang-wook as the main lead. I thought it will be another popcorn flick like Part Time Spy or Bounty Hunters where the cast looked gorgeous and flawless in their action sequences and the plot there was to make the characters look good. Fabricated City had me fooled initially for the first 5 minutes with the over-the-top heroic action sequence.

Then everything went for a shocking 180° 360° 720° turn when the ex-national Taekwondo sportsman-turned-gamer Kwon Yoo (Ji Chang Wook) turn into murderer and rapist in a literal blink of an eye. Everything went so fast that the audience was as bewildered as Kwon Yoo himself as he was given a lifetime sentence in jail. Transforming from a suave Captain to a jobless gamer, then an abused prisoner who fought for his innocence, Ji Chang Wook's performance as Kwon Yoo had such a huge range of emotions and he aced all of them. I had to take back my words for saying he's just a pretty boy. Ji Chang Wook is easily the Leonardo DiCaprio of Korea.
The film also touched on several points which are very relevant in the current society. Things like how people associate gaming with violent tendencies, how being jobless means one's useless, as well as how media put together bits of information and jump into conclusion without thinking through. This movie provide some interesting perspectives to these trends without bring too preachy.
The story wouldn't have pulled off successfully without his odd team of online friends, especially "Mr Hairy" (Shim Eun-kyung), the socially-awkward hacker expert who got the team to believe that their Captain was actually being wronged. To be honest, "Fabricated City" wasn't the first movie to use a female as a tech expert. However, it is the first to make Shim Eun-kyung not look like a useless vase and contribute significantly to the team. And for those who hates romance in movies for the sake of romance, fret not, the director was smart enough not to pull that stunt.

Team Resurrection inject both humour and courage boost, both very much needed in the depressing plot. While the storyline was pretty realistic, the film tries to remind the audience not to take the film too seriously with some moments. Aside from the fast & furious car chase from second storey to the road, the rest were pretty harmless moments like building drones with strong scanners and delivering explosives which can blow up cars.
The film also had some decent action sequences. Peps was pretty impressed with the use of echolocation, an ability one might develop when in solitude for sometime. He was so in awe with the filming technique that he felt "Daredevil should have used this method" <- (that's me quoting him!). What made me love this movie was how it created not just a protagonist the audience could root for and relate to, "Fabricated City" also created a villain everyone hates.
Oh Jung-se as Min, the lawyer was so sadistic that when he finally got captured by Kwon Yoo, every punch delivered brought a satisfactory "Yes" to my mouth. While some people find him an antagonist who didn't have much of a backstory, I thought he reminded me very much of Moriarty from Sherlock Holmes. He worked for money to get rich people out of sticky situations, and when he finally meet his match, it excites him.
Not going to spoil the story further, I had to say this is one of the best Korean action thriller films I've caught in the past one year, not just because there were a variety of action sequences, but also because of the film managed to blend fun and realism nicely. Sony Pictures Singapore, you made the right choice bringing this film into Singapore!
Do You Know?
The film marks director Park Kwang-hyun's return after directing the hit film Welcome to Dongmakgol 12 years ago. The film also marks Ji Chang-wook's film debut as lead actor.
"Fabricated City" is Ji Chang-Wook's last acting role before his mandatory military conscription. Ji said that he is unlikely to play action movie or drama again that he does not want to repeat the long arduous workout and exercise again. He took up the role in "Fabricated City" because the schedule is close to the filming of the tvN drama "The K2" and secret-agent-turn-bodyguard-role also required physical fitness and endurance as there were many action and fighting scenes
Behind The Scenes and Interviews
Check out Fabricated City (虚拟都市 | 조작된 도시) Facebook Page!
Fabricated City (被操纵的城市 | 조작된 도시) is out in cinemas on 20 April 2017.
xoxo



Facebook | Instagram | Twitter | YouTube
*Disclosure: Invitation by Sony Pictures Singapore. No monetary compensation was received for the movie review.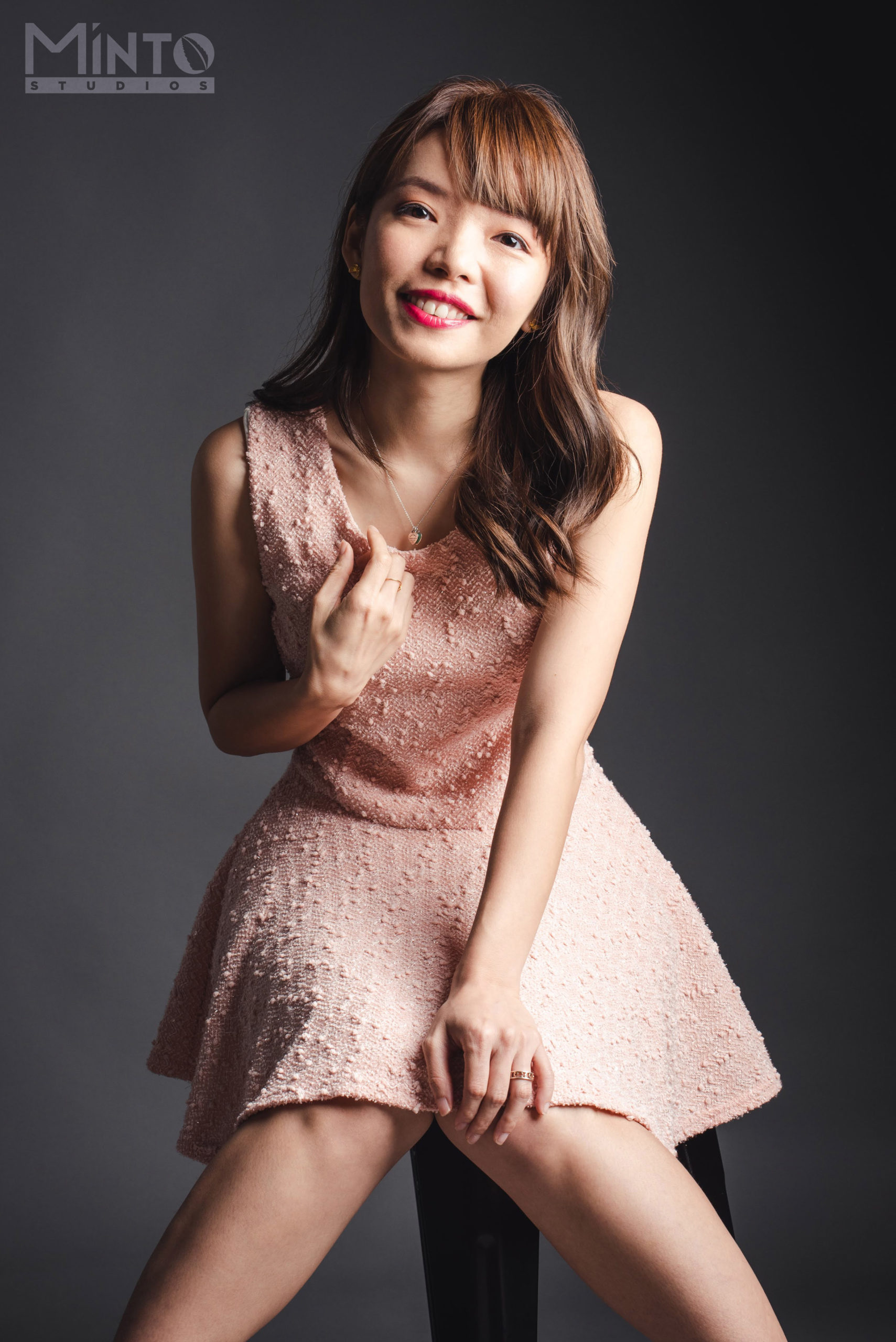 1/2 of #TheEpiphanyDuplet, Tiffany Yong juggles her ABCs – Acting, Blogging and Coaching/Consulting as she is fuelled by passion and drive to succeed.
It is not easy to make a living in Singapore just purely based on Acting, so with Blogging to help her with her online presence, and Coaching kids drama, private tutoring and freelance social media consulting to finance her life, she is currently leading the life most people hope to have: Living the Dream!