Bounty Hunters Movie (赏金猎人 바운티 헌터스) Review | by tiffanyyong.com
Recommended Audience: Fans of Lee Min-Ho 李敏鎬, Tiffany Tang 唐嫣, Wallace Chung 鍾漢良, Karena Ng 吳千語, Louis Fan 樊少皇, Jeremy Jones Xu 徐正曦, Shin Tae-Ra and action/comedy movie fans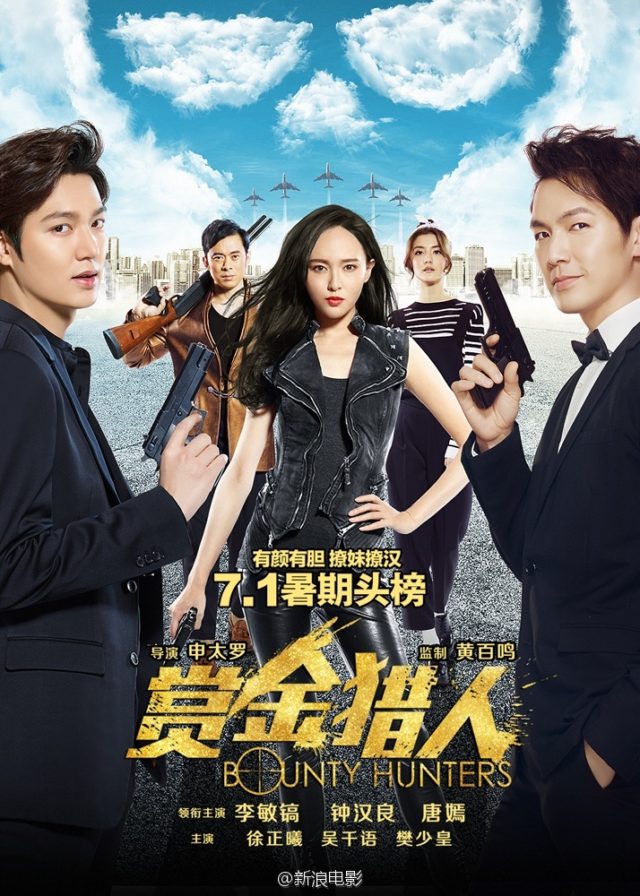 Bounty Hunters Movie (赏金猎人 바운티 헌터스) Movie Synopsis
Lee San (Lee Min Ho), who has a mysterious past is an expert martial artist. Yo (Chung Hon Leung) is a former INTERPOL agent turned investigator. Together they opened a bodyguard service and accepted a job to protect Sam, a reporter from Incheon, South Korea.
As fate would have it, the duo ended up joining a group of bounty hunters that include the smart and beautiful Cat (Tang Yan), a genius hacker Swan (Karena Ng) and Baobao (Louis Fan) who has incredible strength. Their first mission was to find the serial bomber whose target is Hotel A. Watch the series of hilarious events that happened with as the bounty hunters complete their mission.
Bounty Hunters Movie (赏金猎人 바운티 헌터스) Viewer Rating: 3.5/5 ***
Bounty Hunters Movie (赏金猎人 바운티 헌터스) Movie Review:
Not for the first time, Korea, China and Hong Kong have collaborated to produce film in order to attract and capture the audience from the three countries. There weren't many successes, just like the recent My New Sassy Girl movie, most somehow fall short. I was captivated by the trailer, and I was curious how this film would turn out as I usually have low tolerance for farcical comedy.

It takes a lot to amuse me. Brainless plots only make me roll my eyes rather than laugh. Luckily, Bounty Hunters managed to keep me entertained (not just because of the eye-candies) with the characters from the story. The entertainment value was pretty high with lipstick bombs, bullet-proof jackets and tasers.
So what's the secret behind the success? Eye candies. Not just that. They gave the actors roles which fits not just their looks, but also their abilities. In the movie, the buddy cops bodyguards have both brains and brawn. Lee Min Ho and Wallace Chung had a great chemistry which outshine the rest of the cast. Not only that, fans get to see the cool and suave actions sequences that Lee Min Ho is best at, as well as him in several awkward and hilarious situations (anyone scared of cats too?)
Wallace Chung was a priceless asset in the team. With two films out in the cinema at the same time (he starred in Three 三人行 together with Vicki Zhao and Louis Koo), Yo (Wallace's character name in Bounty Hunters) is the complete opposite of Li Xin in Three. Yo is witty, hilarious and smart, a refreshing change from all the characters Wallace Chung previously acted in.

Of course, this film is not without drawback. Louis Fan who is known for his martial arts background acted as a butler to Cat (Tiffany Tang), which was a nicer name for servant. He was silent for a large part of the story until I thought he was a mute for some time. As a silly but loyal butler, Louis Fan did had his few seconds of funny in the end with eye-candy Lee San (Lee Min Ho). Swan's (Karena Ng) lack of presence was also a pity in the story. While she tried her best (with some emotional tears) to make full use of her IT-expert character, the chemistry between Lee San and Yo simply outshine everyone else.
Aside from the sad part where Singapore only got mentioned a few times (but was never filmed here), Cat (Tiffany Tang) as the lady boss of the Bounty Hunters was perhaps the least befitting character of all. While I could see how she tried to act as cool and cold-hearted bounty hunter who had a sad childhood, her unhealthy skinny frame made her looked unrealistic as a martial fighting expert. Sexy? Meh.
Her pairing with Lee San was expected. Cute but the chemistry was lacking. By the third time when they were going to kiss, I was almost cringing (not out of jealousy). Luckily, the director seem to realise that and added comedy elements to back up their otherwise emotionless kisses. Or the film would end up real bad.

Thank goodness for Jeremy Jones Tsui who stole the show from the gang halfway through the movie as Tommy, the son of ex-Chairman of Hotel A. Despite his illogical and weak motive behind bombing the hotels (blame the scriptwriter!), the actor was able to carry off the joker-like sadistic antagonist character. His vengeful gaze, thick makeup (which stops at the neck) and psychotic actions added suspense and helped salvage the otherwise plot, making the whole film much more entertaining and exciting.
Criticism aside, it wasn't difficult to enjoy the visually pleasing film with fast pace action scenes and catchy soundtrack! Go catch it if you enjoyed the recent Central Intelligence movie starring Dwayne Johnson.
Do You Know?
This is Lee Min Ho's debut Chinese film in China. He specially learnt Mandarin to say most of the lines and got injured while doing a backflip during an action scene.
Like the character in the movie, Wallace Chung was the comedian in the group on set. He would contribute many interesting ideas and add many plots which weren't in the script.
This is Jeremy Jones Tsui's first time as an antagonist. He was so into the character that he smashed his head against the floor during his breakdown scene. This wasn't crafted and designed by the director.
This film's name was similar to Lee Min Ho's previous work City Hunter. The movie was not related to the Korean drama at all.
Behind The Scenes and Interviews
Check out Bounty Hunters Movie (赏金猎人 바운티 헌터스) Facebook Page!
Bounty Hunters Movie (赏金猎人 바운티 헌터스) is out in cinemas on 14 July 2016.
xoxo



Facebook | Instagram | Twitter | YouTube
*Disclosure: No monetary compensation was received for the movie review.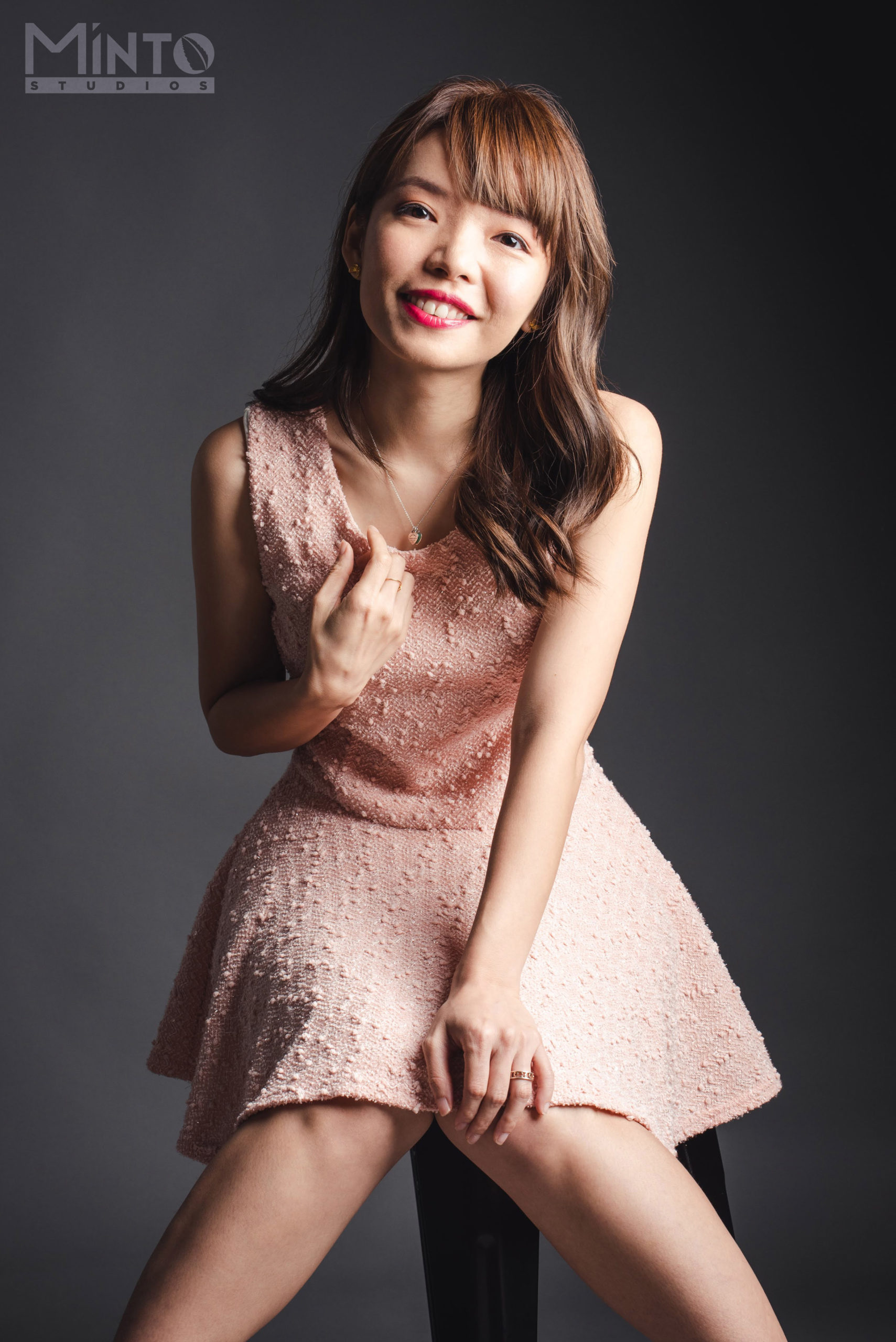 1/2 of #TheEpiphanyDuplet, Tiffany Yong juggles her ABCs – Acting, Blogging and Coaching/Consulting as she is fuelled by passion and drive to succeed.
It is not easy to make a living in Singapore just purely based on Acting, so with Blogging to help her with her online presence, and Coaching kids drama, private tutoring and freelance social media consulting to finance her life, she is currently leading the life most people hope to have: Living the Dream!