Part Time Spy Korean (兼职特务 | 비정규직 특수요원) Movie Review | by tiffanyyong.com
Recommended Audience: Fans of Kang Ye-won 姜艺媛, Jo Jae-yun 赵在允, Han Chae-ah 韩彩雅, Namkoong Min, Jo Jae Yun, Kim Min Kyo, Kim Deok-Soo and Korean comedy action movie fans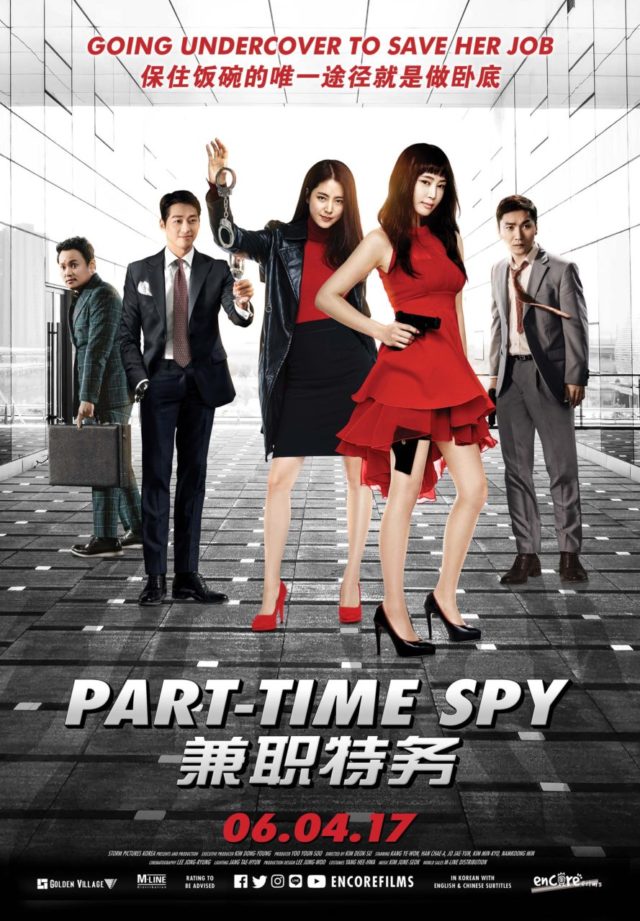 Part Time Spy Korean (兼职特务 | 비정규직 특수요원) Movie Synopsis
35-year-old Jang Young-sil (Kang Ye-won 姜艺媛) has never held a full-time job her entire life, despite having countless qualifications. After being fired from her contract job at the National Security Agency, she accidentally discovers her ex-boss's (Jo Jae-yun 赵在允) secret… The agency lost half a million dollars to a voice phishing scam because of him!
Desperate for a job, Young-sil offers to go undercover at the phishing centre, and strikes a deal with her ex-boss. If she successfully retrieves the money without alerting the authorities, she will be given a permanent position at the agency. While undercover at the phishing centre, she meets foul-mouthed cop Na Jung-an (Han Chae-a 韩彩雅) from the Intellectual Crimes Unit, who was assigned to infiltrate the organisation to uncover the identity of the mastermind behind its operations. The two reluctantly join forces, but each with different agendas. What will be the final outcome of their undercover mission?
Part Time Spy Korean Movie (兼职特务 | 비정규직 특수요원) Viewer Rating: 3.5/5 ***
Part Time Spy Korean (兼职特务 | 비정규직 특수요원) Movie Review:
If you've received one of those odd phone-calls informing that your parcel held in the customs were illegal and require a fine to avoid a visit to the police station, or a call from a police station with a China-Chinese receptionist, you will probably want to watch this Korean movie which give you a glimpse of how such scam companies operate. Part Time Spy is a pretty classic Korean action comedy, made very relevant and relatable with the voice phishing scams that had been pretty rampant for the past few years.
Instead of having two male duo or a Mr-Mrs-Smith couple as the lead, the film had a refreshing change and used two female characters instead. I thought both Jang Young-sil (Kang Ye-won) and Na Jung-an (Han Chae-a) have really similar features! Thank goodness for the contrasting personalities and hair-do, the duo provide loads of comedic relief I thought only goofy men are capable of! It was difficult to dislike the clumsy and ditzy Jang Young-sil despite her multiple hiccups and bad attempts to be a spy.
I gotta admit Han Chae-a's portrayal of the vulgar cop gave me a pleasant surprise. A hot-tempered cop wasn't anything new, but she managed to gave us the "My Sassy Girl- Jun Ji-hyun" vibes that's uniquely hers. Her awkward attempts to seduce con-man (Kim Min-kyo) was so hilarious that I can't help but love her. It takes a lot of skill for someone sexy to act like they don't know how to act sexy. Those moments alone are worth the tickets!
Of course, the film was not without flaws. While I understand how the film wish to bring across the fact that even government and law enforcement agencies can end up becoming victims of voice phishing scams, it was odd when one official tries to con another in order to cover his own loss. I'm not familiar with the Korean politics enough to know if there's any political references or implications, but it just got a little weird once you look beyond the humour and try to think logically!
Nicholas Zhang and Kim Jae Won-lookalike Namgoong Min as the charming CEO of the voice phishing enterprise was a character I wished had a little more character development. It felt that there were more to his character besides his familiar signature smile.
All in all, this is a light-hearted popcorn flick which will probably take your mind off all the monotonous work for a while!
Do You Know?
Namgoong Min, the protagonist of the TV drama "Good Manager," plays a leader of a group of voice-phishing crooks in the movie "Part-Time Spy." Contrary to his role of a moral and honorable character in "Good Manager," Namgoong plays a hypocritical character who turns his back on his fellows.
Actress Han Chae-ah debuted 10 years ago, and has starred in various TV dramas, but she is now appearing on the big screen for the first time. Her character had to use a lot of foul language, something that she's not familiar with, hence she asked members of the staff how to swear naturally," said Han.
There were pictures in Yeong-sil's house hand-drawn by Kang Ye-won, something that she felt was a way to express her character.
Behind The Scenes and Interviews
Part Time Spy Korean Movie (兼职特务 | 비정규직 특수요원) is out in cinemas on 6 April 2017.
Fan of Korean films? Read other Korean Movie Reviews here!
xoxo



Facebook | Instagram | Twitter | YouTube
*Disclosure: Movie tickets from encore Films. No monetary compensation was received for the movie review.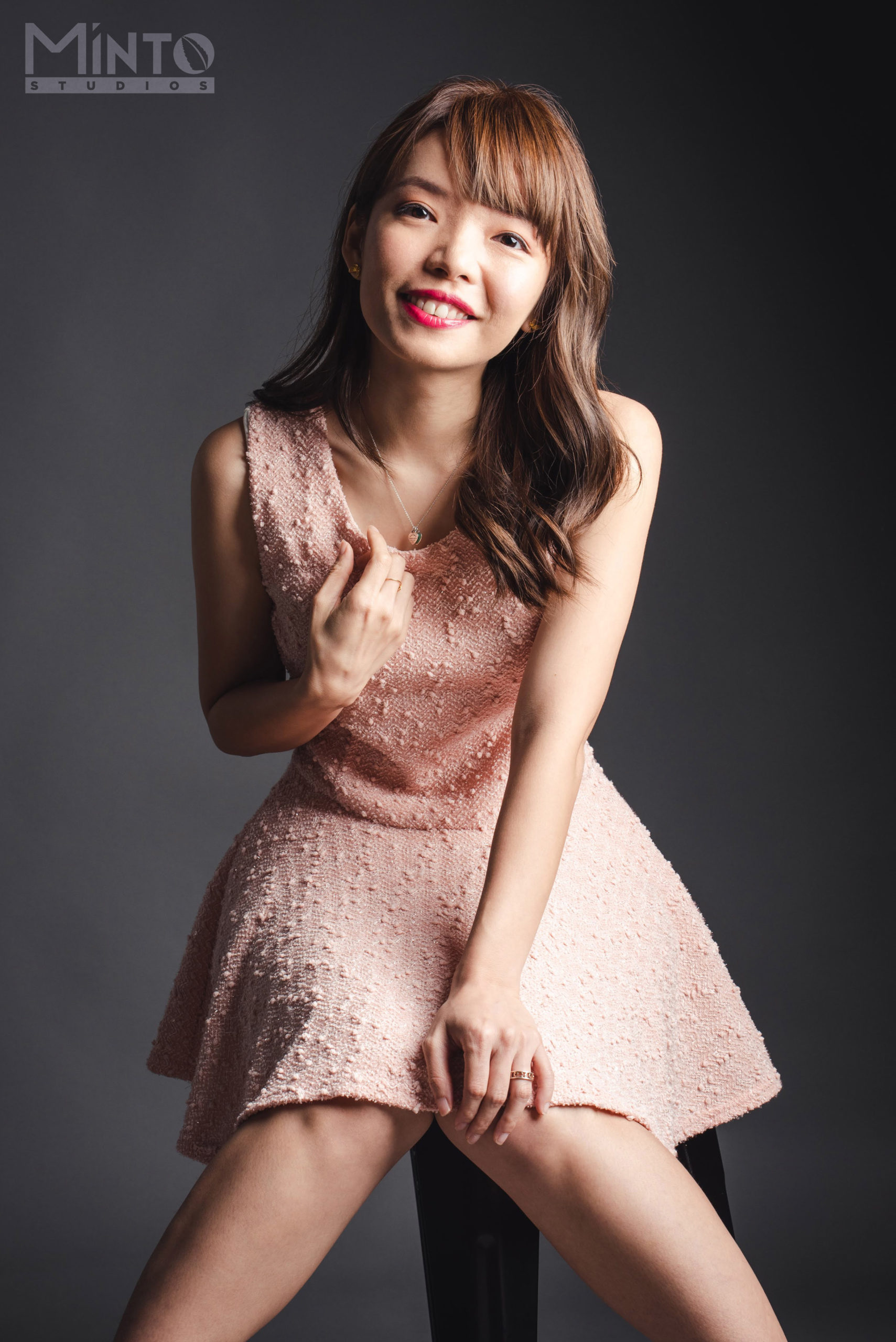 1/2 of #TheEpiphanyDuplet, Tiffany Yong juggles her ABCs – Acting, Blogging and Coaching/Consulting as she is fuelled by passion and drive to succeed.
It is not easy to make a living in Singapore just purely based on Acting, so with Blogging to help her with her online presence, and Coaching kids drama, private tutoring and freelance social media consulting to finance her life, she is currently leading the life most people hope to have: Living the Dream!