Extraordinary Mission (非凡任务) Movie Review | by tiffanyyong.com
Recommended Audience: Fans of Huang Xuan 黄轩, Duan Yi Hong 段奕宏, Lang Yue Ting 郎月婷, Zu Feng 祖峰, Xing Jia Dong 邢佳栋, David Wang 王耀庆, Mak Siu-Fai 麦兆辉, Pun Yiu-Ming 潘耀明 and action crime movie fans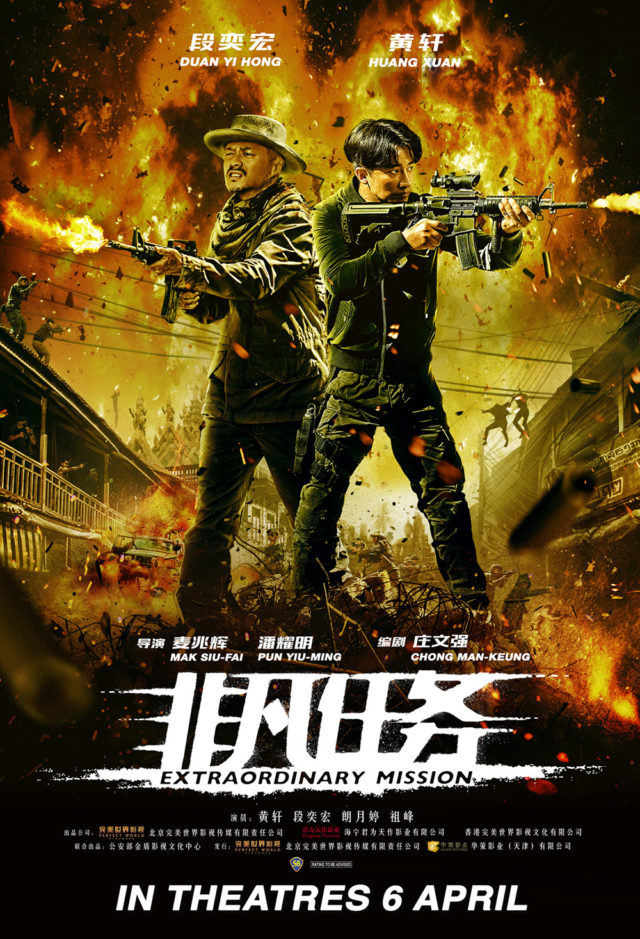 Extraordinary Mission (非凡任务) Movie Synopsis
Police officer Lin Kai is assigned to be an undercover in a drug cartel by his supervisor Li Jianguo. As he gradually penetrates into the "Twin Eagles" drug cartel, he discovers that the big boss, Eagle, is connected to a crime case investigated by Li ten years ago. Li was then an undercover.
In order to gain Eagle's trust, Lin is forced to become a drug addict. Fighting against the drug addiction was hard enough, he must not lose his focus on locating Eagle's drug production base. In the process, Lin finds out that Eagle had seized Li's work partner, Ning Zhi, for ten years just waiting for the day he could take the revenge. Li has to save Ning even it might cost his life. It is not only about fighting the drug dealers now, it is an extraordinary mission!
Extraordinary Mission (非凡任务) Viewer Rating: 3.75/5 ****
Extraordinary Mission (非凡任务) Movie Review:
A title like this often disappoints me as it usually don't live up to its name. I mean, we've all gone through Mission Impossible(s), Fast & Furious(es), how "extraordinary" can it be? Plus, with a mission which took place in locations similar to Operation Mekong (a movie I enjoyed a lot), the operation gotta be more than exceptional to impress me.

With an ex-SWAT-now-undercover Lin Kai (Huang Xuan) as the protagonist, it wasn't difficult for the audience to experience the emotional roller-coaster of climbing the ladder in the drug-world. Undeniably, Huang Xuan was convincing as a ruthless drug trafficker, as well as an unwilling drug addict. His struggle against the effects of morphin was so realistic that I could almost feel that unbearable torment. I was looking forward to see how he continued to overcome the urges, but sadly, a seemingly-miraculous antidote seem to curb all the symptoms and allow him to function like a normal human.
Eagle (Duan Yi Hong) appeared half way into the movie as the ultimate drug boss of the Golden Triangle the police were trying to nab. I know it sounds weird, but it was an enjoyment (from an actor's point of view) to watch the two characters sizing one another, playing a psychological game cat-and-mouse. The tension was so strong and it was almost impossible to know who had the upper hand until the climax scene.

Being the only female in the gang, Lang Yueting's character had minimal lines. I thought it was interesting that the film touched on the perspective of why trafficking victims didn't dare to escape or leave, but sadly, it wasn't developed properly before it had to give way to the climactic man-only gun battle.
Plot wise, it is largely predictably and definitely a feel-good heroic movie meant to satisfy and entertain every action flick lovers. There are those efficient-non-fancy-John-Wick-style takedowns, as well as crazy motorcycle stunts which can easily make any girl go gaga, or the sharpshooting gun-fights from the key police characters.
Catch it if you are in mood for some adrenaline rushing explosive, and pretty ass-kicking adventure.
Do You Know?
The movie is directed by Andrew Mak (麦兆辉) and written by Felix Chong (庄文强), two members of the trio behind classic HK crime trilogy Infernal Affairs, as well as director Anthony Pun (潘耀明) who worked with them on classic films like Police Story and the Overheard Trilogy. While it's their 12th time working together, it's the first time Andrew Mak directed a movie.
This is male lead Huang Xuan's first official action film. It was his first attempt being involved in gun-fights, motorbike speeding and car-speeding. He underwent vigorous army training in Thailand two weeks before production start, and even learnt fighting and gun fights with the veteran choreographers. For many of the dangerous scenes such as the motor-vehicles stunts, gun-fights above the car and fist fights, he did them without any stunt doubles. He tore a ligament during one of the car chase scene. To prevent any delay in shoot, Huang Xuan placed a simple cast and completed the filming for another month.
This is Duan Yi Hong's (段奕宏) first time playing the antagonist. He felt very conflicted as to whether to take up such a role as he dislike villain roles who do not have any backstory. After having 3 long conversations with the director, he was won over and decided to take up this "mission".
Behind The Scenes and Interviews
Check out Extraordinary Mission (非凡任务) Official Weibo.
Extraordinary Mission (非凡任务) is out in cinemas on 6 April 2017.
xoxo



Facebook | Instagram | Twitter | YouTube
*Disclosure: Invitation from Shaw Organisation. No monetary compensation was received for the movie review.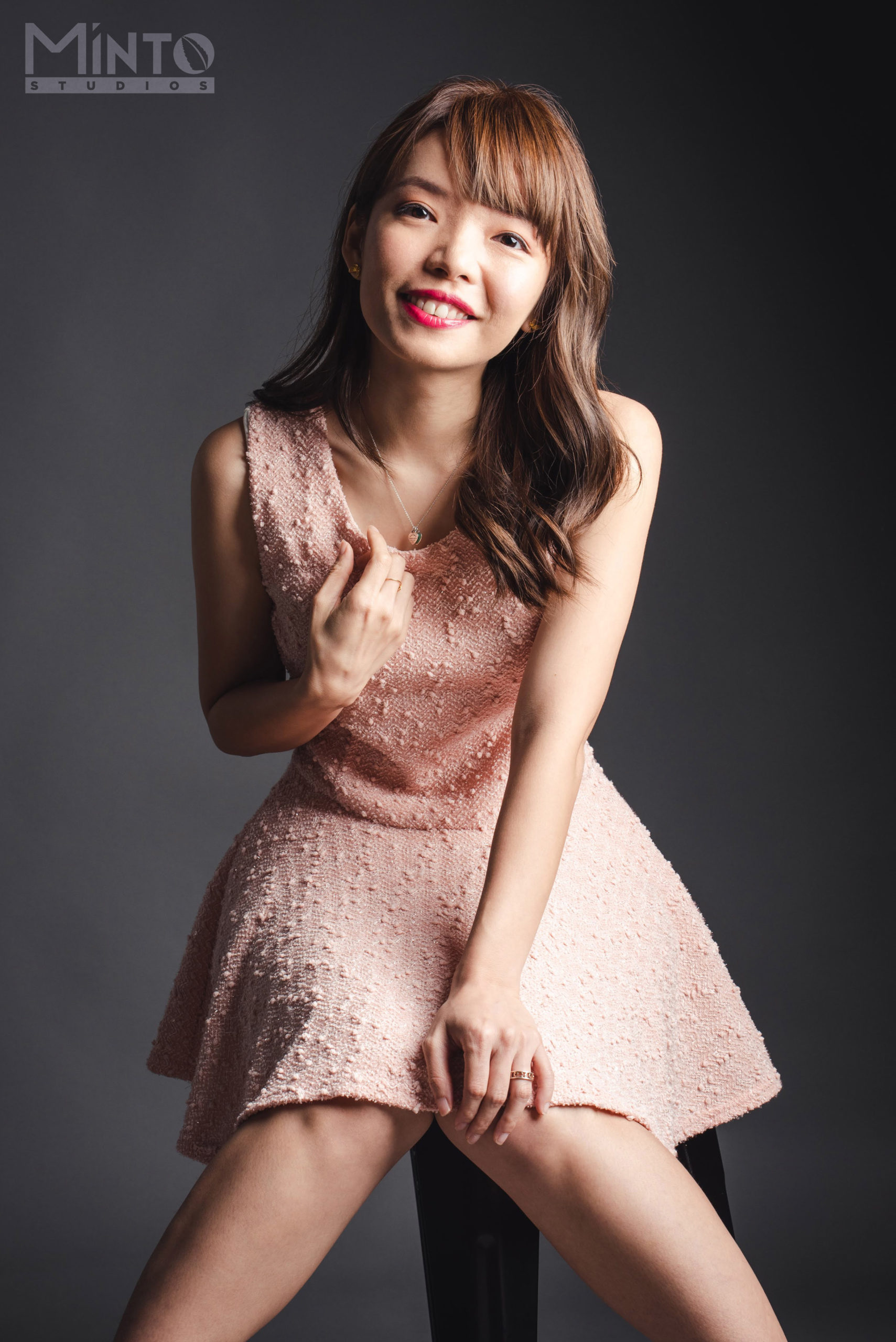 1/2 of #TheEpiphanyDuplet, Tiffany Yong juggles her ABCs – Acting, Blogging and Coaching/Consulting as she is fuelled by passion and drive to succeed.
It is not easy to make a living in Singapore just purely based on Acting, so with Blogging to help her with her online presence, and Coaching kids drama, private tutoring and freelance social media consulting to finance her life, she is currently leading the life most people hope to have: Living the Dream!