Operation Mekong (湄公河行动) Movie Review | by tiffanyyong.com
Recommended Audience: Fans of Zhang Hanyu 张涵予, Eddie Peng 彭于晏, Dante Lam 林超贤 and action movie fans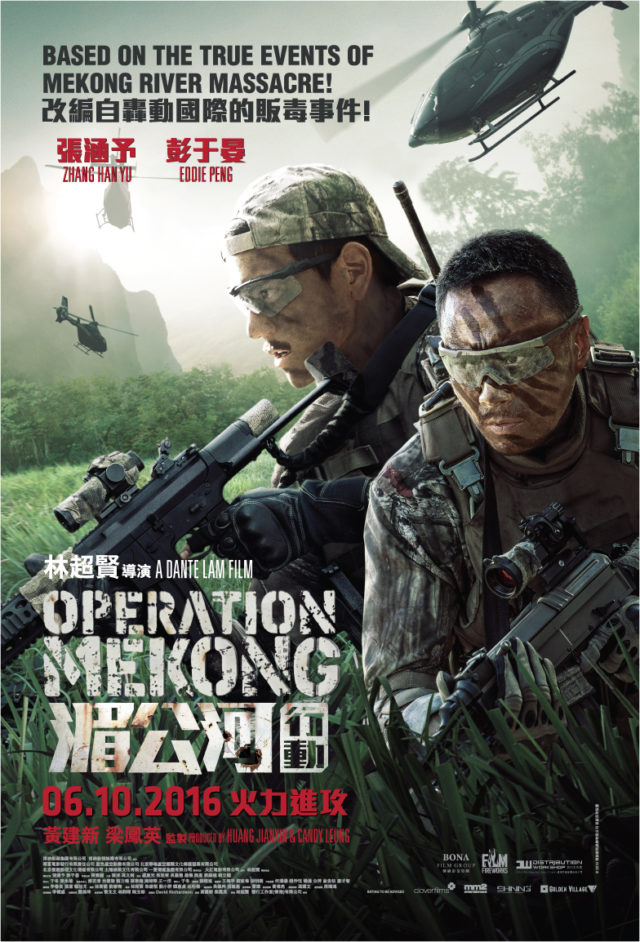 Operation Mekong (湄公河行动) Movie Synopsis
The film is based on real events and tells the story of a merchant vessel operating in the Mekong River Delta in 2011 that was attacked by bandits leaving 13 people dead.
Chinese authorities teamed up with police forces from Thailand, Laos and Burma to launch an investigation into the incident when a massive stash of drugs was found on board.
Operation Mekong (湄公河行动) Viewer Rating: 4.5/5 ****
Operation Mekong (湄公河行动) Movie Review:
I've been reviewing quite a few films that were "based on true events" recently and this was by far, the most spectacular and heart-stopping film. While most action blockbuster tries to cram too much bombastic action sequences, neglecting the supporting actors (think Operation Chromite?), Dante Lam managed to balance the character development of the whole team of protagonists and antagonists, as well as the storytelling in this semi-documentary style film.

Aside from the team of 8 elite narcotics officers including Captain Gao Gang (Zhang Hanyu) and Golden Triangle-based intelligence officer Fang Xinwu (Eddie Peng), the antagonists consist of 9 Thailand and Burmese drug lords. With such a large team, it won't be surprising if the attention was scattered or overly-focused on the main leads. However, the director managed to give each character significant attention for the audience to relate to the them when accidents happen. Although many of the antagonists looked rather alike, they were also open referred back to the famous police "relationship chart" to constantly remind us who is who in the film.

There are also several long and memorable action sequences to satisfy the adrenaline junkies – the initial chase through a busy market and train station (Impressed with Eddie Peng!), the shopping mall gun-confrontation (totally put S Storm's shopping mall chase scene to shame!) and the finale double attack which awed not just me, but also my friend Peps Goh who happened to be a stunt actor and parkour instructor.
Here's what he felt about the action sequences, "The quality of the combat choreography really took me off guard. As the movie wasn't set up from the beginning to be that kind of hand-to-hand action flick, the moment the first combat scene begun, I was on the edge of my seat."

"The sequences were well paced and designed in an aggressive almost-brawling manner that had just enough flourish and style to make it dynamic and visually pleasing on screen, and yet performed convincing enough to keep the film grounded in reality.
That, paired with how well the film introduced the characters to us, and got us to care for their well-being. Really made the action sequences more gripping that it already is. What with how well the back and forth in the fights were crafted, it really has us constantly vying for their victory and worried that they'll get hurt. And that kind of emotional investment in combat sequences are hard to come by."

Aside from the characters, what caught most of our attention was sniffer dog, Bingo's performance. This is not a "dog-film", but Bingo's intelligent performance, together with the on point editing, heart pumping sound effects upped the tension by another level every single time he appeared. I was moved by Bingo's chemistry with Gao Gang (Zhang Hanyu) and how their close relationship was not just expressed through their interaction, it was also shown through the camera movement and physical actions. (Trying my best not to spoilt the plot, so watch it to understand what I mean!)

It wasn't just the main and supporting characters that made the film, the featured child actors, suicide bombers and handicapped extras contributed to the story as well. If there is any weak link, I guess it would be the existence of Fang Xinwu's deceased drug addict girlfriend. There weren't much scenes for her, but she failed to bring out the desperation and regret, and became a redundant pretty vase. Thank goodness for the director's use of voice over and close-up angles on Eddie Peng to bring out the anger and regret.
Double thumbs-up for the film!
Do You Know?
Operation Mekong was based on an incident that occurred in Chiang Saen District of Chiang Rai Province on 5 October 2011 when 13 Chinese crew members from two cargo ships were murdered by a Myanmar drug-trafficking ring. Bona Film Group collected large amount of information from the criminal (糯康) Naw Kham's law suit. The China police also provided support for this film by providing information and trial footage that were never publicly revealed.
The production team entered the Golden Triangle district where drug dealings are rampant to inspect and investigate. Filming of the movie took place at the Golden Triangle area, Malaysia Yunnan and Beijing. They obtain a special permit for the use of firearms, which meant that the cast and crew had to wear real bullet vest during filming.
Prime Minister Prayut Chan-o-cha said that the film would be banned in Thailand if it was found to "damage" the country. Some believe that the reason for his government's nervousness is that Thai troops, the "elite" anti-drug Pa Muang Task Force, were known to have been at the scene of the massacre. Naw Kham, a Golden Triangle drug kingpin, and his gang were found guilty of attacking the two Chinese cargo ships in collusion with Thai soldiers. He was executed in March 2013 in China along with three accomplices, including a Thai national.
The Thai actor who acted as Naw Kham is Pawalit Mongkolpisit, known for his work in "The Elephant King". He won the Best Actor award at the Thailand National Film Association in 2000 for his performance in the Pang Brother's Thai-language thriller "Bangkok Dangerous". Pshom (宋哥) is Vithaya Pansringarm who acted with Ryan Gosling in "Only God Forgives".
Operation Mekong marks Eddie Peng's third collaboration with director Dante Lam after Unbeatable and To The Fore.
After going through notoriously strict training regiments in the first two films, Eddie Peng was trained by the Thai Royal Guard in shooting and hand-to-hand combat. For this role, he tried on more than 10 disguises and there was one where he had single eyelid and was not recognizable. He was so happy with the look but Dante Lam rejected the look and said, "If Eddie Peng is not recognizable, then why should I hire Eddie Peng? I should just get someone else!"
While Zhang Hanyu often had a tough guy screen persona, he did not have much experience in the action genre. He accepted the film thinking that there will be a lot of use of special effects. He was shocked when the director require him to wear thick bulletproof vest, carrying real grenade, hold live firearms and outrun a dog. He was asked to do a fight scene while carrying nearly 20kg of equipment.
Bingo is a 3-year-old drug detector Malinois breed dog. It is his first film and his action scenes are directed by world-renowned "wolf-whisperer" Andrew Simpson (The Revanant, Wolf Totem, Game of Thrones).
Behind The Scenes and Interviews
Check out Operation Mekong (湄公河行动) Official Weibo.
Operation Mekong (湄公河行动) is out in cinemas on 6 October 2016.
xoxo



Facebook | Instagram | Twitter | YouTube
*Disclosure: No monetary compensation was received for the movie review. Invitation from Clover Films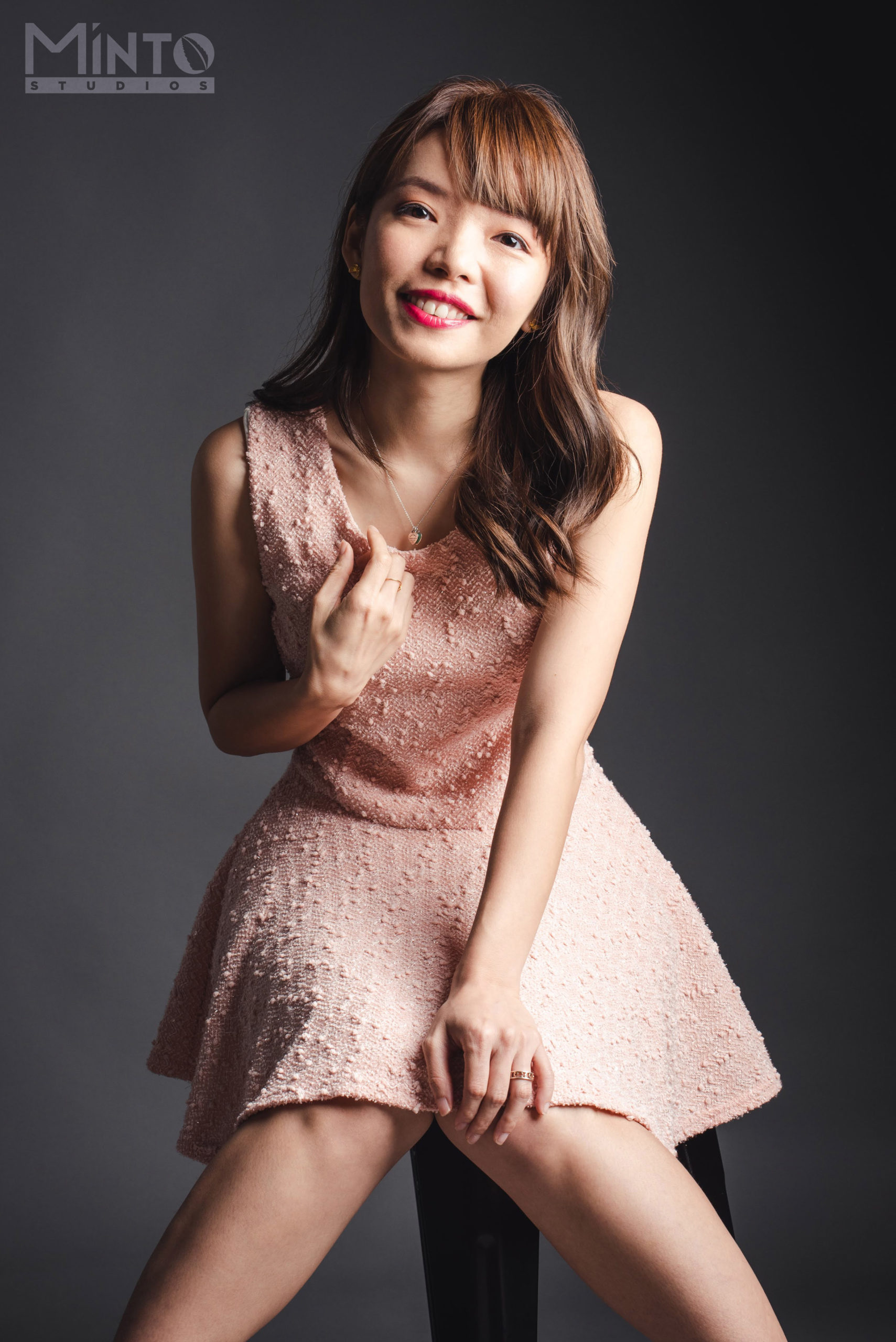 1/2 of #TheEpiphanyDuplet, Tiffany Yong juggles her ABCs – Acting, Blogging and Coaching/Consulting as she is fuelled by passion and drive to succeed.
It is not easy to make a living in Singapore just purely based on Acting, so with Blogging to help her with her online presence, and Coaching kids drama, private tutoring and freelance social media consulting to finance her life, she is currently leading the life most people hope to have: Living the Dream!