Mission: Impossible – Rogue Nation Movie Review | by tiffanyyong.com
Recommended Audience: Fans of Tom Cruise, Jeremy Renner, Simon Pegg, Ving Rhames, Rebecca Ferguson, Alec Baldwin, Sean Harris, Christopher McQuarrie, Mission Impossible and action movie fans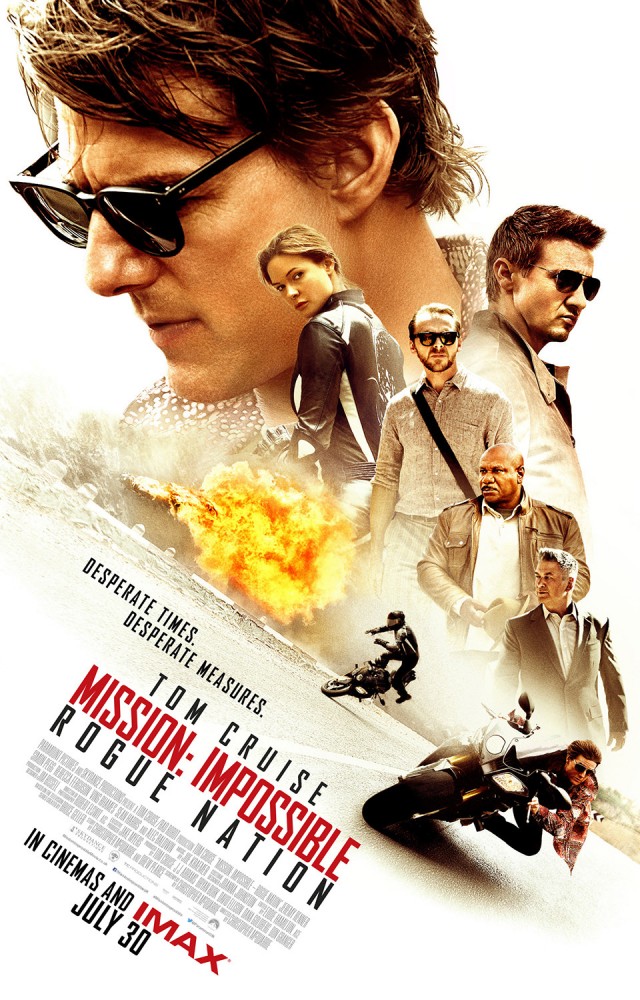 Mission: Impossible – Rogue Nation Movie Synopsis
With the IMF disbanded, and Ethan (Tom Cruise) out in the cold, the team now faces off against a network of highly skilled special agents, the Syndicate. These highly trained operatives are hellbent on creating a new world order through an escalating series of terrorist attacks. Ethan gathers his team and joins forces with disavowed British agent Ilsa Faust (Rebecca Ferguson), who may or may not be a member of this rogue nation, as the group faces their most impossible mission yet.
Mission: Impossible – Rogue Nation Viewer Rating: 4.5/5 ****
Mission: Impossible – Rogue Nation Movie Review:
Mission: Impossible – Rogue Nation is, breathtaking. Really, almost. With Tom Cruise reprising his character as Ethan Hunt, and his fellow agents from previous sequels, Jeremy Renner as William Brandt; Simon Pegg as whiz-kid Benji; and Ving Rhames as Luther Stickell, fans of the Mission: Impossible franchise will definitely find this film better than the previous. Not many will find this a problem, but for me, the screen time with his e-team-mates were simply too little. While Ethan Hunt was impossibly crazy with his stunts, the film won't be half as fabulous without his team. Simon Pegg, the tech whiz who had to lie, sacrifice and almost die for Ethan Hunt was flawless with his comic relief. Deadpan Jeremy Renner is prolly the only person who can deliver the same lines thrice without getting killed by the CIA. Ving Rhames, Ethan's loyal mate is one of the few who was under-utilised, with his weight weighing down the team slightly.
Otherwise, the action sequence, cinematography, hilarious and fast paced editing (see the opening sequence) and the classic musical score were flawless and faultless. I wasn't really a fan of Tom Cruise, but Edge of Tomorrow kinda changed my impression of him. And this fifth instalment of Mission Impossible was jaw-dropping. Being the producer of the film, I admire Tom Cruise for his devotion on creating the multiple memorable sequences, some of which were the long take filmed underwater and his close-to-ground motorbike swerves.
While the female leads in most action films were either a (useless) flower vase or an action heroine for the sake of complimenting the alpha, here in Mission: Impossible Rogue Nation, the dubious and mysterious Ilsa Faust (Rebecca Ferguson) plays a significant role and shares equal screen time with Cruise. Her duo identity as an agent and Syndicate member (not exactly a creative name) makes the audience keep trying to second guess her motives every time she appears. While most will expect to have some sort of romance, I'm glad they kept that to the minimal (almost non-existent) and just focus on her action scenes.
This is also one of the rare action films where albeit the crazy situations, you will still buy it and find them acceptable. All except one – the scene where Solomon Lane (Sean Harris), head of Syndicate captures Ethan Hunt by trapping him and knocking him out in an IMF substation, only to try to kill him in a torture chamber. The thing is, if you really want to kill Ethan Hunt and had managed to trap him, won't releasing poisonous gas instead of gas to knock him out be more efficient? Regardless, Ethan Hunt or Tom Cruise had proved that the impossible mission is possible, because he is Tom Cruise.
Do You Know?
Tom Cruise and Simon Pegg performed all their own driving stunts.
Tom Cruise trained under diving specialist Kirk Krack to be able to hold his breath for six minutes to perform an underwater sequence which was filmed in a single long take without any edits.
Tom Cruise and Ving Rhames are the only actors to appear in all five films in the franchise.
Tom Cruise performed the sequence where Ethan Hunt climbs on the outside of a flying airplane (an Airbus A400M) without the use of special effects or a stunt double. At times he was suspended on the aircraft 5000 feet in the air (1.5 kilometers). Tom Cruise said that he hoped to outdo himself after the Burj Khalifa climb stunt in the previous film. Being a certified pilot himself, he wanted to get the feel of being out on the wing or on the side of the airplane. A major obstacle to filming would be bird strikes and wind resistance on the runaway. To capture the action, a wind-resistant custom frame for the camera was built and mounted onto the left wing of the plane. The other major problem would be keeping Cruise's eyes open in the presence of hard air and runaway particles, so his eye specialist designed a special lens that can cover the entire eyeball. 8 takes of the stunt were filmed.
Paula Patton and Maggie Q were set to reprise their roles from Mission: Impossible – Ghost Protocol (2011) and Mission: Impossible III (2006), respectively. Both actresses dropped out of the project due to scheduling conflicts.
Jessica Chastain was the first choice to play the female lead but declined because she did not like the prospect of spending up to six months training for the role. This is the second time after Oblivion that Chastain turned down a role in a Tom Cruise movie. Rebecca Ferguson is unanimously the second choice as the studio, Cruise and Christopher McQuarrie liked her work on The White Queen.
This is the first film release that features footage from Arri's new 6.5K Alexa 65 camera (which was used for an extended underwater sequence). Other films, such as The Revenant (2015), Snowden (2015) and Alice Through the Looking Glass (2016), shot with the camera first, but will be released later.
China Actress Zhang Jing Chu was credited in the opening sequence and was previously reported to have a major role (leading actress in October 2014) in the film. However, in the North American release, she only had a two-second appearance and plays the CIA agent "Lauren" in the film. Jingchu was seen wearing professional clothes and stood next to Jeremy Renner inside a CIA situation room.
Alibaba, the film production arm of the e-commerce giant based in China. Rogue Nation is the first English-language blockbuster released with the Alibaba imprint.
Behind The Scenes and Interviews
Check out Mission: Impossible – Rogue Nation Official Website and Facebook Page!
Mission: Impossible – Rogue Nation is out in cinemas on 30 July 2015.
xoxo



Facebook | Instagram | Twitter | YouTube
*Disclosure: No monetary compensation was received for the movie review.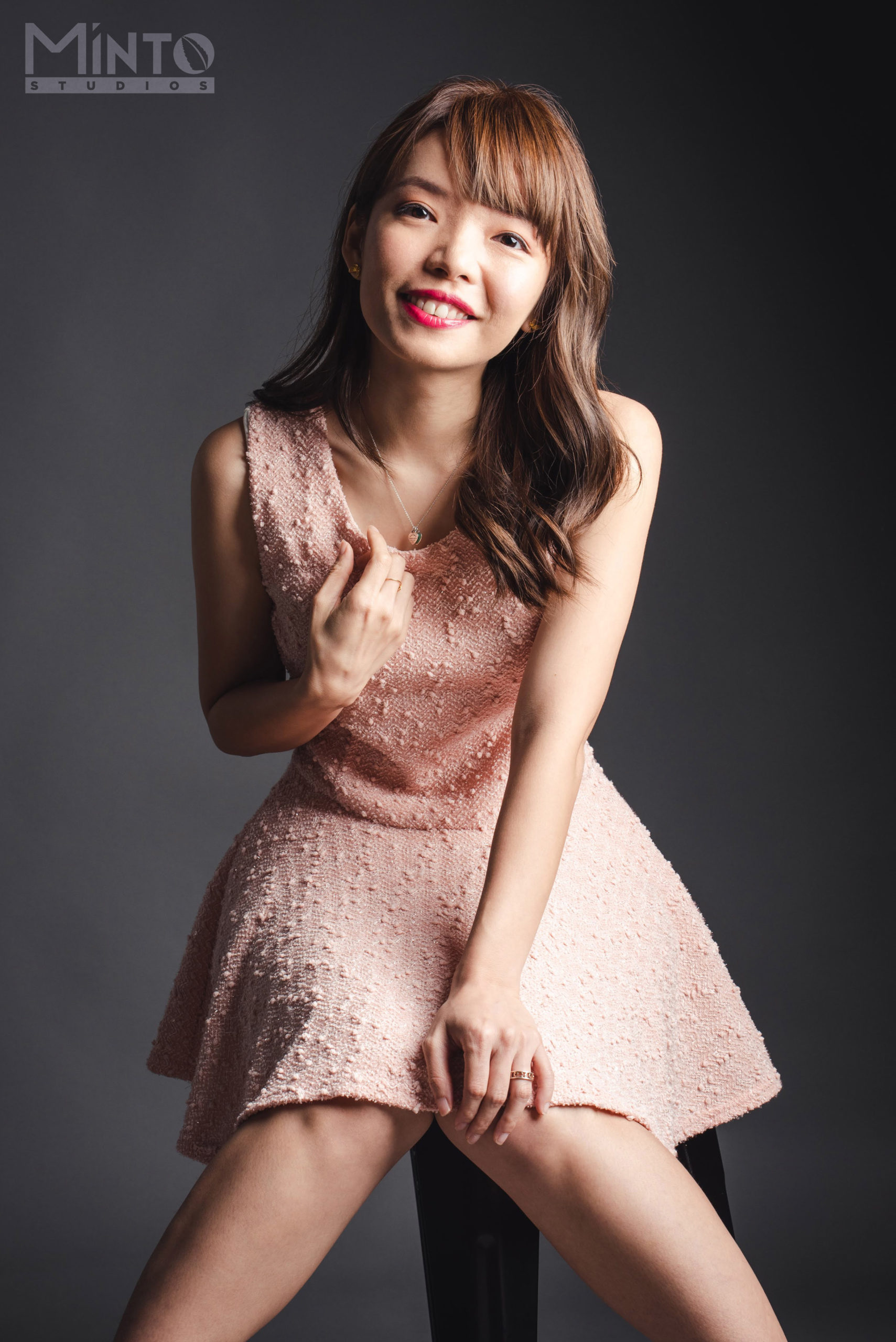 1/2 of #TheEpiphanyDuplet, Tiffany Yong juggles her ABCs – Acting, Blogging and Coaching/Consulting as she is fuelled by passion and drive to succeed.
It is not easy to make a living in Singapore just purely based on Acting, so with Blogging to help her with her online presence, and Coaching kids drama, private tutoring and freelance social media consulting to finance her life, she is currently leading the life most people hope to have: Living the Dream!