What To Eat at Resort World Genting SkyAvenue
It's been more than 4 years since I last visited Resort World Genting, and I'm glad to be building new memories with both Peps and Priscilla aka Pingerrain by visiting Resorts World Genting SkyAvenue, one of newly-launched shopping mall attractions. On top of that, we also got to stay in the new wing of First World Hotel and took the new Awana SkyWay to Awana Hotel.

For this article, I will be focusing the few highly-recommended, (very shareworthy!) acclaimed international favourites at Resort World Genting SkyAvenue – London-based Burger & Lobster, Brooklyn's finest Motorino and the picture-perfect Cafés Richard! I know most of us Singaporeans will usually spend at most 3D2N at Genting, hence here's what you can have for breakfast, brunch, lunch, tea break, dinner and supper!
Brunch/Tea Break @ Cafés Richard
Recommended for: 2+ | Couples, Friends gathering
Coffee-holic Priscilla was raving about the first-in-the-world, Parisian-chic Cafés Richard even before crossing the Tuas checkpoint! With the outlet set up looking pretty as a flower, it is not easy to miss this picturesque location. Shaped like a frangipani (it looks like lotus to me!) and well-lit by natural sunlight, the 263m² café is a must-visit for people who needs some updates on their social media.

The top coffee roaster in France has opened its world's first cafe at SkyAvenue in Genting, providing a classy Paris-ian-style atmosphere where customers can experience the genuine art of French living and enjoy authentic espresso, original coffees and teas, as well as French food.
With more than 2.4 million cups of Cafés Richard coffee served daily worldwide and in the cafés, bistros and restaurants from chic Saint-Germain-des-Prés, hilly Montmartre to historical Grands Boulevards, the traditional French-style coffee roaster aims to replicate the same joie de vivre at 6,000 feet above sea level.
Cafés Richard (pronounced "Cafay Ri-Shar") was started by Pierre and Andre Richard, who transformed their father's wine export business into a coffee distribution business, quickly becoming a symbol of the French café scene for coffee connoisseurs in France.

Most people will remember Cafés Richard for their high-quality speciality coffees handcrafted by their skilful baristas.
sourced their coffee beans from various parts of the world in order to bring a wider variety of coffees to suit the various palates. With an extensive beverage menu, you get to choose from coffee cocktails, coffee mocktails, slow coffee, chocolate drinks to a variety of teas, including white, black, green, rooibos and organic herbal teas. However, we were there for the french canapés instead.

None of us were on a shopping mode, so we decided to immerse ourselves in the Parisian mood at Cafés Richard before heading back to our rooms. We had this for tea-break, but if you like to start of the day with a good cup of coffee or tea, this is actually the perfect place for chilling for hours, under the cooling but brightly lit space.
As we arrive at a time when Cafés Richard was just about to launch their new high-tea set, so we were the first to try out some of their chef's specialties! There were Salted Beef on French Toast, Foie Gras Mousse on Vol-Au-Vent & Cranberry Dressing, Wild Mushroom Quiche, Cheese Cake, Assorted Macaroons and Creme Brulee.

My favourite from Cafés Richard is definitely their macarons. Not only are they not-too-sweet, the fragrance from each flavour ooze out the moment you pop it into your mouth and it's definitely a satisfaction 100%. Most items are priced within RM40, higher price for more premium choices while the high tea options varies seasonally depending on the promotion!
Cafés Richard
Address: Resort World Genting SkyAvenue Level 1, 69000 Genting Highlands, Pahang Darul Marmur, Malaysia.
Operation Hours: 1oam – 10pm (Sundays-Thursdays), 10am – 12midnight (Fridays, Saturdays)
Telephone: +60 3-6105 9197
Email: social@rwgenting.com
For more information: Visit Cafés Richard Malaysia Website | Facebook Page
Cost:  | Food: | Location/Convenience: *** | Purchase: Walk-in | Ambience: **** | Photo-worthy Food: ✓
–
Pizza Lunch @ Motorino
Recommended for: 4+ | Families, Friends
You won't get to see Steve Rogers over here, but the Brooklyn's finest pizza joint might be selling Captain America's favourite pizza and playing his favourite 60s and 80s music.

Owned and operated by Belgian-Italian born chef Mathieu Palombino who makes Neapolitan-style pizza in wood ovens imported from Italy, Motorino has multiple outlets in New York, two in Hong Kong and Manila, one in Singapore, and now right here at Resorts World Genting SkyAvenue!

Foodies who wish to know what they are eating will enjoy the pizzas from Motorino as we are able to watch the entire process of the making of the famed pizzas. With dough made from Italian Caputo flour which has to undergo over 30 hours of fermentation before it is shaped and shovelled into the 800-900 degrees Fahrenheit Italian wood fired oven, Motorino take their pizzas seriously indeed!

You can have them anytime of the day, but I will definitely recommend Motorino for lunch, especially for weight-watchers who are having their cheat day. Having these sinful delights for lunch will give your stomach some time to digest and burn off the calories while you spend your time shopping at the premium outlets.

Pizzas are… round, we all know that. so I will spare you the torture of having to look at the individual delights and bring you straight to look at all the six flavours we had.
MEATBALL: Tomato sauce, mozzarella, chicken meatballs, basil @ RM61.
CHERRY STONE CLAM PIZZA: Mozzarella, Oreganata Butter, Parsley @ RM54.
AMATRICIANA: Tomato sauce, mozzarella, chicken sausage, scallion, pecorino, fresh chili @ RM48.
MARGHERITA: Tomato sauce, mozzarella, basil, pecorino, E.V Olive oil @ RM47.
DEL POPOLO: Tomato sauce, mozzarella, parsley, olives, onion, cured anchovies @ RM54.
MARINARA: Tomato sauce, oregano, garlic, E.V. Olive oil @ RM48.

Each pizza is about 12 inches in diameter, and unlike crispy American pizza, the Neapolitan is soft and chewy. The first round of pizzas became cold after an almost 30 minutes of photo-taking by the media, we still went ahead and had them (don't waste food la!). And even though we were pretty full after the first round, we tried the fresh warm version for comparison and I can vouch that the hot pizzas tasted 5 times nicer (10 times on empty stomach)! Also, visit this place with more people, because the more people there are, the more flavours you get to taste (Suggested serving, 1 pizza per pax)!
My personal favourite will be Cherry Stone Clam Pizza,  Marinara and Amatriciana!
Here's 2 antipasti recommended by Motorino. The roasted chicken wings (3 pcs) @ RM20 are seasoned with olive oil, mint, lemon, chilli flakes and sea salt while the Motorino's Meatballs (3 pcs) @ RM26 are braised in tomato sauce, pecorino and basil. For someone who isn't a fan of meatballs, Peps found Motorino's Meatballs pretty tender and fresh! I didn't try any of them, so I will say focus on the pizzas because that alone is enough to give you food coma
Motorino
Address: Resort World Genting SkyAvenue Level 1, 69000 Genting Highlands, Pahang Darul Marmur, Malaysia.
Operation Hours: 11am – 10pm (Sundays-Thursdays), 11am – 12midnight (Fridays, Saturdays)
Telephone: +60 3-6105 9182
For more information: Visit Motorino Malaysia Website | Facebook Page
Cost: ** | Food: ***** | Location/Convenience: **** | Purchase: Walk-in | Ambience: *** | Photo-worthy Food: ✓
–
Lobsterful Dinner @ Burger & Lobster
Recommended for: 2+ | Couples, Families
Since opening in London in 2011, the original outlet was an Irish pub in Mayfair, an affluent neighbourhood in London's West End, Burger & Lobster has been delivering an unforgettable dining experience with its bold and provocative concept. Within 5 years, it has expanded to 10 cities around the world, making its Asian debut at Genting Highlands, Malaysia, which is also the first halal outlet worldwide.The famed eatery serves the finest burgers, made from cuts of corn-fed, naturally marbled Angus steak and freshly caught wild lobsters flown in live from the Atlantic Ocean.

As its name suggests, Burger & Lobster offers only three items on their menu – a 10oz burger, a whole lobster or a lobster roll cooked in the signature Burger + Lobster flavours. It specialises in premium 650-700g fresh lobsters from Nova Scotia, Canada, which are delivered weekly to the hilltop via KLIA.

Premium cuisine with an unpretentious eating etiquette, this is my first thought when I enter the pub-ish restaurant which has a wall of 104 traditional lobster crate replicas with industrial steel banquettes and booths. It was Peps' first experience eating lobsters, and I was definitely glad he got to try something awesome right at the start, especially when he's not exactly a fan of le cousin – prawns. The simple menu relieved me, afterall, being a decidophobia often makes choosing dishes a hassle.

We started with some drinks, and apparently The Time Keeper (RM24) is the special Malaysia-only drink. A concoction that consist of black tea, calamansi lime, kafir lime leaf and palm sugar, this drink that comes suspended off a stand in a plastic bag that tasted like strong teh-o and lime juice mixed together. It will surprise the adventurous and whet the appetite for the main course!
Besides the usual bottled beer, wine, cocktails or mocktail towers, there also 'soft shells' drinks, milkshakes, fresh juices and soft drinks available for orders too!

I am a conservative when it comes to eating. While Priscilla is adventurous, she can't eat a lot. Hence, Peps is like the best travel companion because he is both adventurous and he has a big appetite! Within us, we ordered 4 of the most popular items so that we could decide which is the most worth it within the menu.
Peps order the B&L Burger (RM153) which was made up of 168g of 100% premium halal-grade Australian beef (no fillers) and whole lobster meat (not lobster meat strands) topped with beef bacon, cheese, lettuces, tomatoes, onions and the restaurant's in-house pickles with their secret sauce on a squid ink brioche bun.
As Priscilla and I don't take beef, Peps got to have the burger all to himself. While the bun itself was a little dry, the juicy tender beef with succulent lobster meat was the best patty he have had in a long time!
Besides the recommended B&L Burger, there's also the Mayfair (RM73, 168g of beef) or the Original, (RM95, 224g of beef) – both served with chips and salad.
The Seven Samurai Lobster Roll (RM105) is served chilled in their signature brioche roll, topped with seven spices sauce. And you know you've got the real thing when you are eating whole lobster meat, instead of shredded meat within the roll. Well, I won't say it's bad, it was ok to me, only because I've gotten the REAL deal (read on!)
Lobster rolls are also available in The Chilli (RM105, Signature Chilli Sauce) and The Original (RM153, Japanese Mayonnaise) too.
Saving the best for the last, both Priscilla and I covered the Wild Live Lobsters segment, trying out both the Original and the Chilli Lobster. Priscilla went for the Original Lobster (RM153), grilled, with B&L's famous lemon and garlic butter. You can opt for your Canadian lobster steamed with a choice of clarified butter if you want a sweeter and more tender savour.
You might think that it's not that difficult to grill or steam the premium 650-700g fresh lobsters from Nova Scotia, Canada as long as they are fresh, but overcooked lobster meat actually taste dry and powdery, while undercooked flesh sticks to the shell. Well, I guess Priscilla proved her point with the above picture when she managed to pull the whole claw out fresh, and juicy. Dip the meat in the lemon garlic butter, and that's food orgasm.
Last but not least, this signature Chilli Lobster (RM173) is available only in the Malaysia outlet, served in a clay pot full of sweet chilli gravy, together with toasted brioche. I got this to get a comparison with the Original, and I had to say it is a tough decision if you are wondering which one to choose.
As compared to our Singapore Chilli Crab, there's no egg, and it tasted slightly sweeter, meant to fit the palates of most tourists who can take a bit of the spice. It makes a great dip for both the brioche bread and the chips (french fries) and we almost clean the claypot out!
If you are wondering, why dinner? If you opt for the Original lobsters instead of the burgers, the high in protein, with optional carbs would make for a healthier meal in the evening.
Burger & Lobster
Address: Resort World Genting SkyAvenue Level 1, 69000 Genting Highlands, Pahang Darul Marmur, Malaysia.
Operation Hours: 11am – 10pm (Sundays-Thursdays), 11am – 12midnight (Fridays, Saturdays)
Telephone: +60-3-61059186
Email: info@burgerandlobster-my.com (This restaurant do not take reservations)
For more information: Visit Burger & Lobster Malaysia Website | Facebook Page
Cost: **** | Food: ***** | Location/Convenience: ** | Purchase: Walk-in | Ambience: *** | Photo-worthy Food: ✓
–
Genting Travelogue | Powered by #HTCUUltra
If the foodie pictures aren't enough, here's the video featuring our whole Genting trip! All the three recommended restaurants and cafés are located side by side along the same stretch of Resort World Genting SkyAvenue! Take some time to watch the video and tell me which is your favourite moment!
xoxo



Facebook | Instagram | Twitter | YouTube
*Disclosure: Event invitation from AllisonPR and Resort World Genting. Please be rest assured that even though the services were sponsored, it does not have any bearing on the content of this post. Opinions stated are genuine and honest. Also note that all sources, information, content, links are valid to change at any time.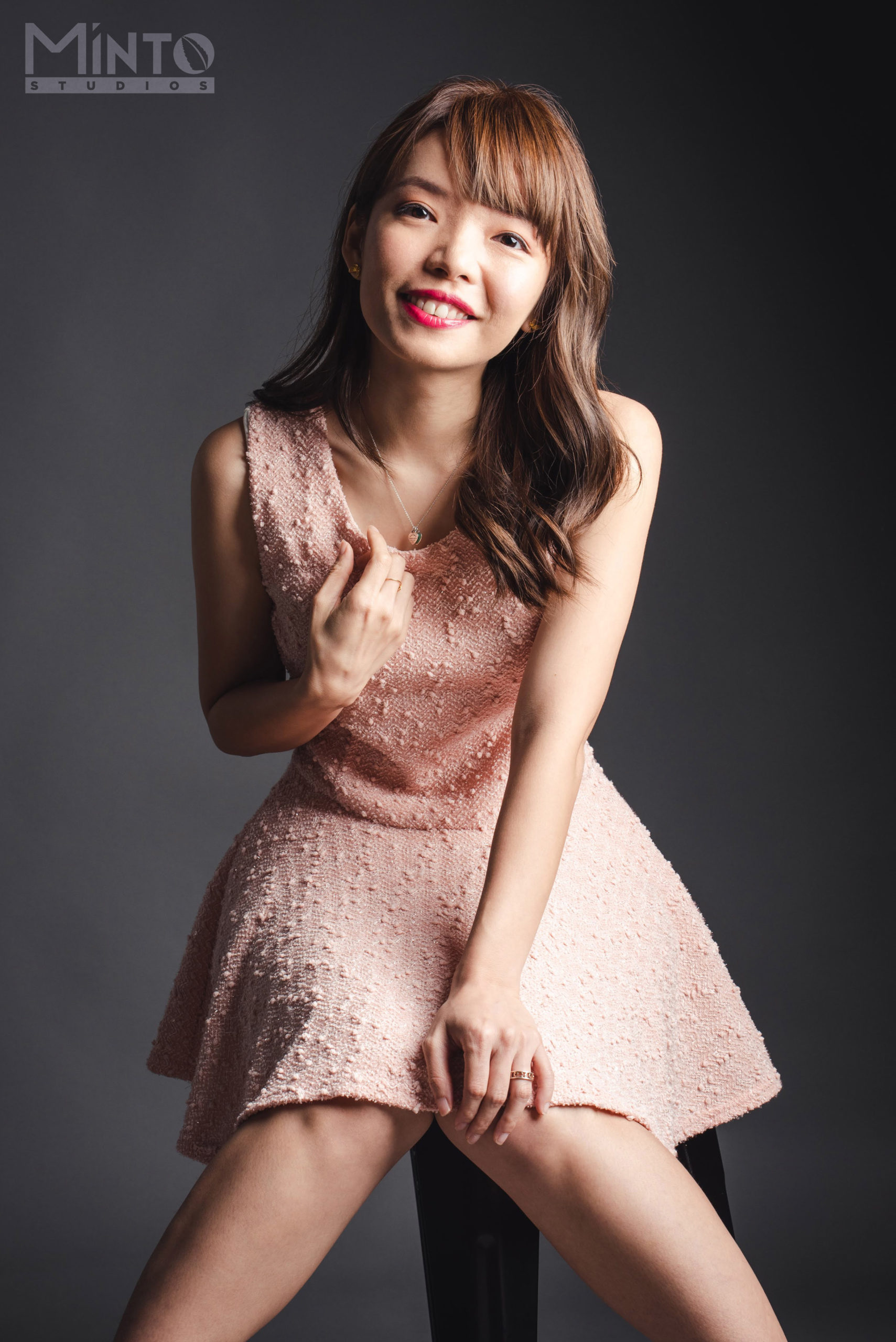 1/2 of #TheEpiphanyDuplet, Tiffany Yong juggles her ABCs – Acting, Blogging and Coaching/Consulting as she is fuelled by passion and drive to succeed.
It is not easy to make a living in Singapore just purely based on Acting, so with Blogging to help her with her online presence, and Coaching kids drama, private tutoring and freelance social media consulting to finance her life, she is currently leading the life most people hope to have: Living the Dream!