First World Hotel Review: Revisiting After 4 Years
The last time I stayed in First World Hotel was 4 years ago and I didn't really have much of an impression of the rooms. We were told that we will be staying in the new wing (Tower 3) of the world's largest hotel and thanks to Pingerrain, both Peps and I got to have a quick getaway! So here's a short travelogue Peps did if you prefer watching videos to reading words~
First World Hotel Tower 3
I felt like a first year in Hogwarts when we were led to the new tower. From a smoke-filled musky entrance (the original drop-off point), we were led to a clean and mirror-filled walkway where everything felt futuristic.

The contemporary lobby is filled with bold graffiti walls which doesn't seem to mean anything initially. But if you take a closer look, they are actually 3D trick art visuals which allow guest to take some nice photos from certain angles!
Check in and check out is made super convenient with the Express Check-in kiosk. There are 33 units of Express Check-in Kiosks—27 units at Tower 1 lobby and six units at Tower 3 lobby, with English and Chinese instructions. Customers who have pre-paid advance booking can check in via the kiosks by using their membership cards, MyKad or Passport.
Checking out is likewise as easy as ABC with the Express Check-out Kiosks. There are 15 units located at Tower 1 and Tower 2, and 4 units at Tower 3. All you have to do is to insert the room key card into the machine and you are done!
First World Hotel Y5 Deluxe Room
The three-star hotel in Genting Highlands have a total of 7,351 rooms, and it has set the Guinness World Record for the largest hotel in the world (by number of rooms). We were allocated the functional and chic Y5 Deluxe Room which only cost approximately SGD$25 (depending on season) for a night!

Lively and vibrant splashes of colour and design welcomed us upon entering. The beautiful yellow stripes help energises my otherwise exhausted mind (it was 4am in the morning when we checked in and took these photos!) and made me look forward to the rest of the day's plan! Everything is pretty cozy in the 180 sq ft modern-looking room, hence Peps and I combined the two single beds to make space to put our luggage.
P.S. No charge for bedding requests.

The rooms are quite close to one another and we could actually see the other blogger friends staying just opposite us! So if you are someone who prefers privacy ahem, do remember to close the curtains!

The room is called Y5 Deluxe room for a reason. Yes, that means free WiFi access! The coffee-making facilities provides some lipton tea and Nescafe instant coffee for those who need some wake-me-ups. The laptop-sized in-room safe is in between the kettle and the mini fridge. You can hang your clothes in the open hanging cupboard, but don't expect much space to put your luggage! Other features include a 32-inch flat-screen television with in-house and local channels, telephone, international socket and USB-powered lan access point.
The room comes with a 2-in-1 shampoo-shower gel dispenser, towels and hair dryer. If you are someone who prefers a proper shampoo, conditioner and shower gel for your baths, they can be purchased at any of the convenience stalls or Watsons in the hotel. We didn't prepare any toothbrush or toothpaste too, so we end up having to buy everything from Watsons.
P.S. Free Wi-Fi access is available throughout the property. Laundry and Dry Cleaning Services are also available. Luggage trolleys are available with a refundable deposit of RM20. Otherwise, delivery/collection services are available for RM20 per luggage.
Check-in from: 03:00 pm at check-in kiosk or at the front office counter with an extra fee of RM15)
Check-out until:
11:00 am

Pay an additional RM5 for:

1) Early check in to avoid the queue.
2) A connecting room, mountain view/valley view, or have your room located near the lift.
Recreational Facilities
The hotel also adjoins the Genting Internatlonal Convention Centre and has a fitness centre at Tower 2, level B1 for anyone who wants to sweat it out up in the mountains. 
>16 years and above only. Steam and Sauna Room, Lockers and shower room available, appropriate athletic attire
Location: B1 (GICC Meeting Room) Tower 2, First World Hotel
Gymnasium charge≈ RM20 (for in-house guest, with hotel passbook/ check-in slip) | RM30 (for walk-in)
Opening Hours: 07.00 am – 10.00 pm (Daily)
Breakfast Buffet at The Food Factory
First World Hotel offers no-frills accommodation, which means the rooms are sold without breakfast. Well, with so many options in the complex for guests to enjoy food, why stick to only one, right?

We were brought to 'The Food Factory' to have our breakfast and it operates and looked literally like a food court factory! To cater to the huge influx of guests daily, there are 3 huge robotic helpers (machineries) stationed at the pancakes stations, the pizza station as well as the rice and noodles station to help speed up the preparation and cooking process.

The photo above reveals only… one-third of the place. The Food Factory is said to serve 11 million covers per annum, and in a day it uses 20,000 chicken eggs, 3,000 apples and 3,000 kg of chicken! Crazy isn't it?
The food area displays an array of West Asian, East Asian, and Western breakfast delights, served daily. You can pick your liking, buffet-style from a spread of freshly made goodies, ranging from bread, local buns, Danishes, pancakes and cereals to dim sum, nasi lemak, and congee. The photos definitely don't do justice to the portions of the food. The pot of scrambled egg was humongous @.@!
As usual, Peps and I got a little bit of everything and tuck in! It was difficult not to like the Asian dishes, I mean, we are in Malaysia, the Asian dishes are what they are best in, isn't it?
Breakfast charge≈ RM31 (for adults) | RM16 (for child, unless included in room rate) 
Opening Hours: Breakfast 06.00 am – 11.00 am (Daily)
Terminal 2 @ First World Hotel
Aside from The Food Factory, for people who prefer to eat only one portion, there's the signature Terminal 2 Café located in the lobby of Tower 3.

It sells soups, snacks and beverages like a minimart from 7.30am to midnight.
It also double up as a bakery, offering freshly baked pastries. Offering complimentary wi-fi, it is designed for people who wish to dine in (48 seats available) but those who are on the move can also grab and go!
Not keen in any of the above, then head to the newly opened SkyAvenue concept mall where there's even more dining options! I have shared some of my personal dining experiences over here at RWG SkyAvenue Dining Options.
Where's First World Hotel?
Address: Genting Highlands, 69000 Genting Highlands, Pahang, Malaysia
Telephone: +603 2718 1118
Email: customercare@rwgenting.com
For more information: Visit First World Hotel Website | Facebook Page
Cost: ✓✓✓ (SGD$14/RM40 onwards depending on season) | Location/Convenience: *** | Ambience: **
Getting To First World Hotel at Genting Highland
Daily Bus Services from Singapore: Resort World Genting's recommended bus services is WTS Travel. There are 13 convenient pick-up points where you can board the buses including in Tampines, Sengkang, Bedok, Ang Mo Kio, Sembawang and Woodlands. Tickets are available from WTS from as low as S$43. However there are also other bus services available when you check out busonlineticket.com.
Limousine Service from KL International Airport: The trip from KLIA/klia2 to Resorts World Genting will take approximately two hours (116km). Limousine service from KLIA/klia2 is available 24/7. Prior arrangement is required. Rates start at RM280 and are subject to the type of vehicle, with a 50% surcharge for bookings between midnight and 7.00am.
Limousine Service Counter (Kuala Lumpur International Airport) Contact: (603) 8776 6753
Limousine Service Counter (Resorts World Genting) Contact: (603) 6105 9584
Budget Taxi from KL International Airport: Budget taxis require the purchase of coupons at any registered budget taxi counter at the airport arrival hall. Metered taxis can be hailed in the city itself and are available all day. The flag-off rate is RM3.00 with RM0.10 charged for every 115m. For taxis caught in a traffic jam, the fare will be RM3.00 for the first three minutes and RM0.10 for every subsequent 21 seconds.
If bookings are done via phone, an additional RM2.00 is charged. Extra luggage or passengers will incur a charge of RM1 each. A 50% surcharge is levied between midnight and 6.00am.
For more information on pick-up points and timings: Check out the Resort World Genting website.
xoxo



Facebook | Instagram | Twitter | YouTube
Disclaimer: Event invitation from AllisonPR and Resort World Genting. Opinions stated are genuine and honest. Also note that all sources, information, content, links are valid to change at any time.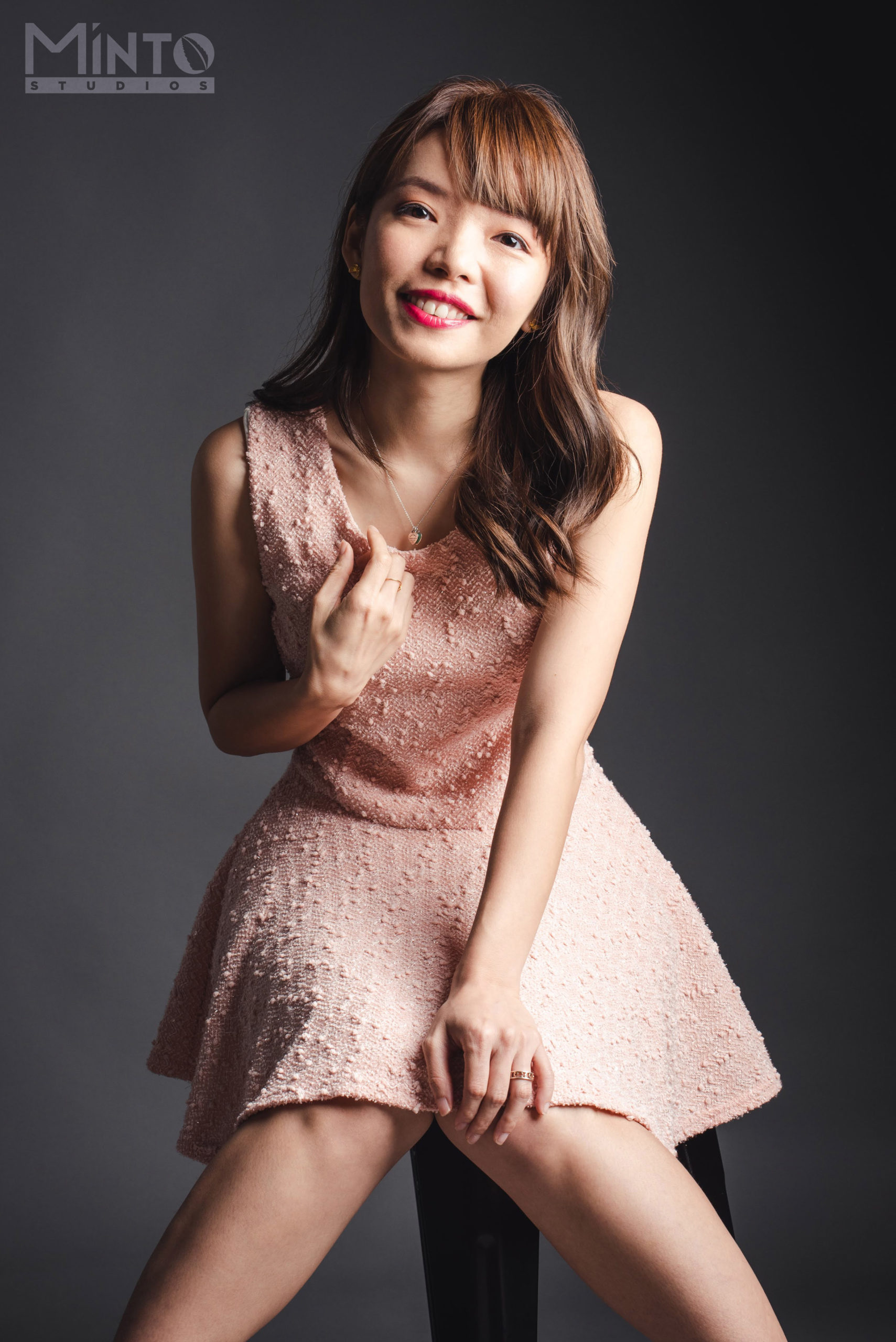 1/2 of #TheEpiphanyDuplet, Tiffany Yong juggles her ABCs – Acting, Blogging and Coaching/Consulting as she is fuelled by passion and drive to succeed.
It is not easy to make a living in Singapore just purely based on Acting, so with Blogging to help her with her online presence, and Coaching kids drama, private tutoring and freelance social media consulting to finance her life, she is currently leading the life most people hope to have: Living the Dream!