Soul Mate (七月与安生) Movie Review | by tiffanyyong.com
Recommended Audience: Fans of Zhou Dongyu 周冬雨, Ma Sichun 马思纯, Toby Lee 李程彬, Derek Tsang 曾国祥, Annie Baby 安妮宝贝 and Coming-of-age, Romance-Drama movie fans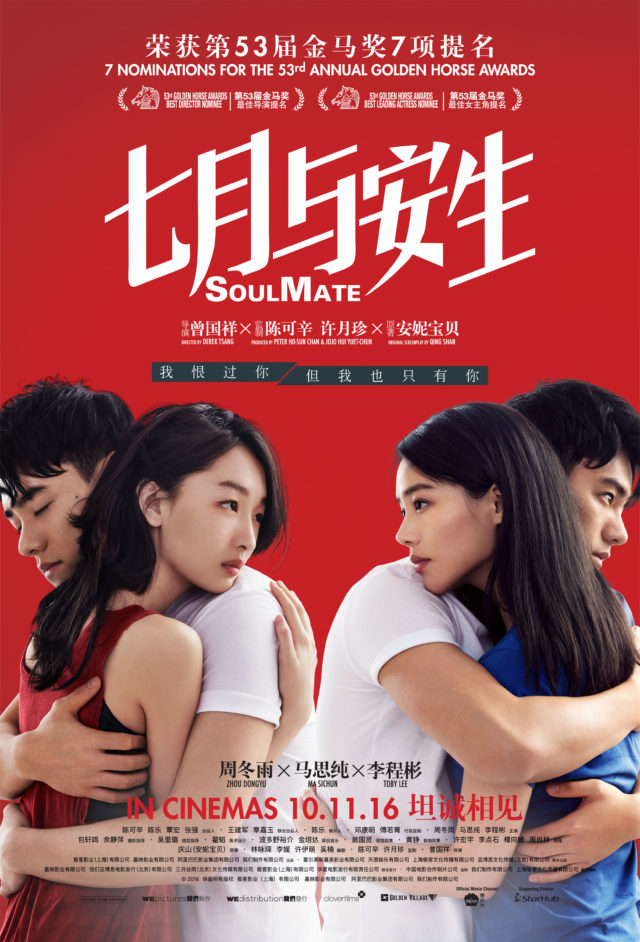 Soul Mate (七月与安生) Movie Synopsis
SOUL MATE is a coming of age drama between two very good friends, Qi Yue and An Sheng. They were inseparable and believed that their friendship will last forever.
However, the cruelty of youth reared its ugly side when both of them fell for the same man – Jia Ming, when they turned 18. How will things evolve? Will Jia Ming wreck the friendship between Qi Yue and An Sheng from then on?
Soul Mate (七月与安生) Viewer Rating: 4.75/5 ****
Soul Mate (七月与安生) Movie Review:
At first glance, this is probably not your top priority on the must-watch list of movies. Trust me, it took me quite some time to convince a particular someone to watch this (death stare). Plus, I watched it because it was an invitation by Clover Films and because I heard it had received 7 nominations. I was very very glad I did. It felt like a fresh breathe of air in comparison to the series of sadistic or violent films I've been reviewing recently.

I was quite surprised by the choice of actors initially. The quiet image of Zhou Dongyu is a contrast to her wild character who lives by the day, smokes, work at pubs, and would do anything to get a free meal.
After watching Ma Sichun's cool demeanor on Time Raiders (盗墓笔记) just 3 months ago, Qi Yue, the studious girl who is afraid of changes and looks for stability was a refreshing look for her. Two of them pulled off the role perfectly.
If you are wondering what's so special. I gotta admit, it's nothing new. A love triangle between 2 best friends and a guy is prolly a run-of-the-mill plot most of us are tired of. So what's so attractive? It was interesting because while the story revolved around the guy they both liked, the focus was on the girls. The girls who had been best friends since the age of 13, they hang out together, bathed together, slept together. They were soul mates. They understood each other. So when Qi Yue realised her boyfriend, Jia Ming was interested in An Sheng, the once-close relationship changed. Bit by bit. The director was able to bring out the changes in each character's subtly and gradually without putting them out in your face. If you think girls are complicated, this is probably a great opportunity for you to understand us.
I saw a part of myself in each girl. I was practically Qi Yue, the studious girl who had stability and love, later on holding on to a guy (my ex) whose heart had long strayed. I won't try to spoil the plot by revealing what happened, but it was scary. I thought I was seeing myself on screen, sans the bestie.
Beside the musical score which was on-point, I love the ambiguity. There were a lot of things that was left unsaid. There will be questions popping up along the way as the story moves. Most of them were answered nearing the end. Others, became unimportant once you know the ending. The soul-connecting story was beautiful. It's imperfect. It's life.
It's a film well deserved of its nominations. 🙂
Scroll to the end if you want to know what are the questions were left unanswered.
Do You Know?
This film is adapted from a 30-page short story novel written by Annie Baby. The 4 female screenwriters changed the ending of the story and extended the development of the characters to bring in more depth and layers.
Director Derek Tsang, son of famous actor Eric Tsang, is also an actor. After graduating, he worked at Peter Chan (陈可辛)'s production company and covered all areas of job before rising to become an assistant director. This film was his second full length film project. Some of his inspiration in this film came from Wong Kar Wai's works.
The movie has received 7 nominations for the upcoming 53rd Golden Horse Awards including Director, Best Leading Actress (for both actresses Zhou Dongyu and Ma Sichun), Best Adapted Screenplay, Best Editing, Best Makeup & Costume Design and Best Original Film Song.
Zhou Dongyu learned how to smoke for the first time in order to film her character
The original theme song "(It's not a crime) It's just what we do" is written and sang by Faye Wong's daughter, Leah Dou and the music video is directed by the film's producer, Peter Ho-Sun Chan.
Behind The Scenes and Interviews
Check out Soul Mate (七月与安生) Official Microsite.
Soul Mate (七月与安生) is out in cinemas on 10 November 2016.
Questions left unanswered in the film:
1) Did Jia Ming cheat (physically) on Qi Yue with An Sheng?
2) Is An Sheng a bisexual?
xoxo



Facebook | Instagram | Twitter | YouTube
*Disclosure: Invitation by Clover Films. No monetary compensation was received for the movie review.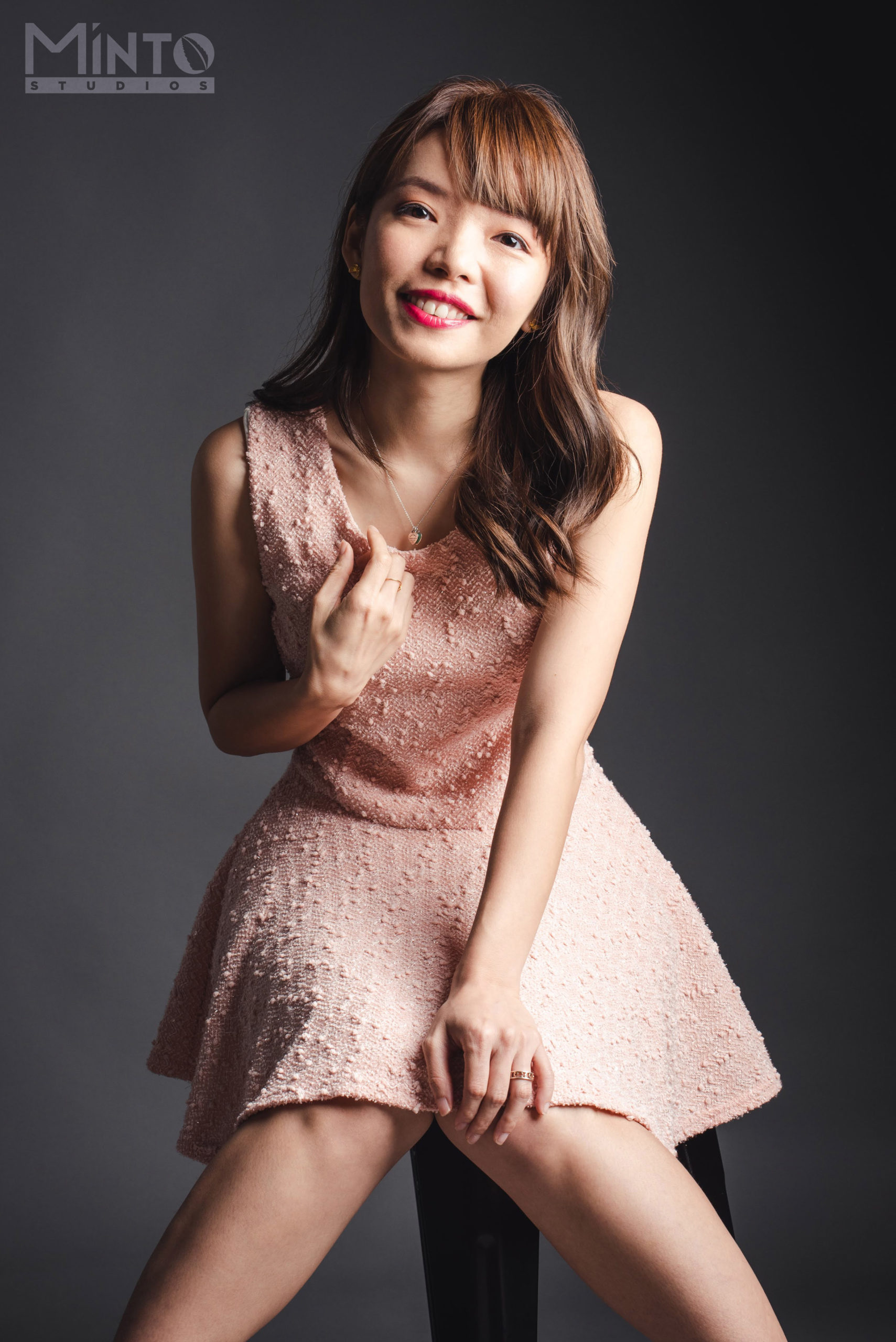 1/2 of #TheEpiphanyDuplet, Tiffany Yong juggles her ABCs – Acting, Blogging and Coaching/Consulting as she is fuelled by passion and drive to succeed.
It is not easy to make a living in Singapore just purely based on Acting, so with Blogging to help her with her online presence, and Coaching kids drama, private tutoring and freelance social media consulting to finance her life, she is currently leading the life most people hope to have: Living the Dream!