Time Raiders (盗墓笔记) Movie Review | by tiffanyyong.com
Recommended Audience: Fans of Lu Han 鹿晗, Jing Boran 井柏然, Mallika Sherawat 玛丽卡·沙拉瓦特, Ma Sichun 马思纯, Wang Jingchun 王景春 Zhang Boyu 张博宇, David Lee 李仁港 and adventure/fantasy movie fans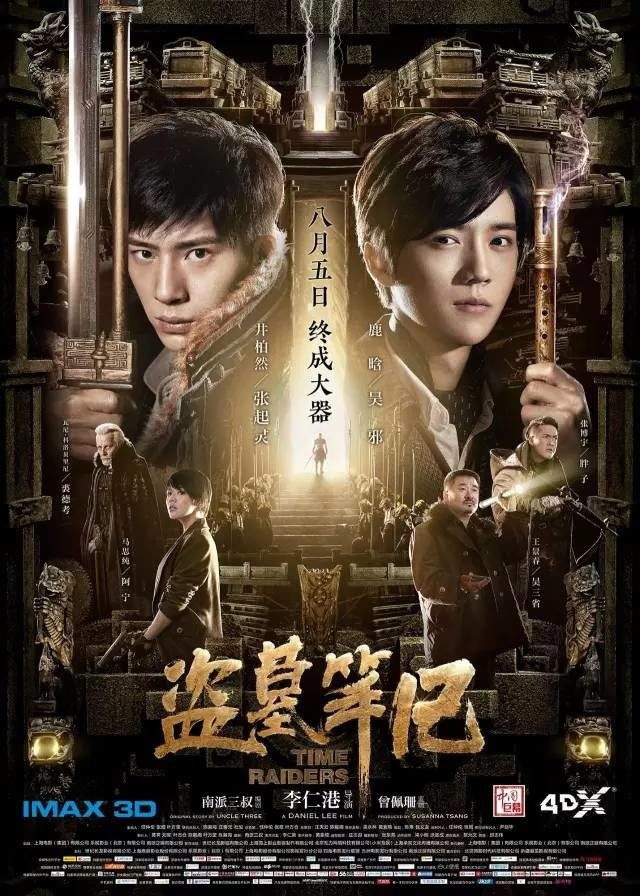 Time Raiders (盗墓笔记) Movie Synopsis
Time Raiders tells the tale of Wu Xie (Lu Han 鹿晗) who is an antique shop owner with a family history of tomb raiders. In order to look for writing material, an unsuccessful writer encountered Wu Xie, right before Wu left the city. Wu told the writer about his tomb-raiding family secrets and its astonishing past, especially the first time when Wu went on adventure with his family and all the strange experiences they have encountered.
Raised by his Uncle Wu Sanxing (Wang Jing Chun 王景春), Wu Xie is fascinated with old architecture and antiques. Once, his family had got a very special piece of bronze by accident, but when they dug deeper, they traced and found a lost kingdom buried in the basin of north-west China named Xiwangmu Dynasty. Thus, Wu's family recruited a group of expert raiders, including a mysterious stranger by the name of Zhang Qiling (Jing Boran 井柏然), and went deep into the ruins of the ancient city…
Time Raiders (盗墓笔记) Viewer Rating: 3.5/5 ***
Time Raiders (盗墓笔记) Movie Review:
Before watching the movie, I've already read quite a few online reviews of this film and most were bashing about how lousy the film was. But having followed the 2 main leads: Jing Boran for his Monster Hunt and Lost and Love, and Lu Han for his reality shows like Running Man China (奔跑吧兄弟) and Back to School (我去上学啦), I went with the expectation of watching the pretty faces and nothing else.

Lu Han gave me a pleasant surprise with his acting skills. Seriously, I didn't know he can act. With the least expectation from me, he actually saved the film with his witty and likeable character as Wu Xie (吴邪). For those who have not read the novel, it is safe to assume that he is resourceful and quick-witted.
Jing Boran's role as Zhang Qiling was a contrast to Wu Xie. He's solemn, skilled in martial arts and has a secret that no one else know. I wouldn't say that Jing Boran did not do a good job for his character, but with little lines to play with, there were too many things that happened in the tomb to showcase his personality. He was not exactly able to display the maturity of an immortal man who had a mission to complete (especially the last part where both Wu Xie and Zhang Qiling looked at each other and laughed).
The majestic and realistic set of the tomb filled with concealed weapons impressed me. Rather than using the well-known terracotta army (兵马俑), puppets triggered by strings and fire balls were used. Concepts of flesh-eating insects, snake insect-charming, and gears were brilliantly used. The occasional use of comic relief such as dancing to the dangerous machinery's momentum provide audience with some entertainment.
There were, of course, several CGI hiccups which the director tried to brush over by questioning the authencity of this adventure. While I love the initial set up of the tomb, the final set where the battle with the evil queen (Mallika Sherawat) took placed was too over the top and the special effects felt like a mish-mash of sci-fi fantasy rather than astronomical energy. References to artwork "Creation of Adam" was made with no explanation and Zhang Qiling's (Jing Boran) superpowers and Wu Xie's (Lu Han) puzzle solving skills were not well utilized either.

Besides the big names from China, it was nice to see familiar actors Pierre Ngo Ka Nin (敖嘉年) and Philip Keung Ho-Man (姜皓文) from Hong Kong. While I still think that they were not well utilised, the familiar faces made the supporting actors a little more memorable. Flaws aside, this is definitely an entertaining movie and if you enjoy films which combines fantasy with historical myths like Journey to the Center of the Earth, you will like Time Raiders too!
Do You Know?
The 50 million production is based on a Chinese bestseller novel series titled Daomu Biji (盗墓笔记) by Xu Lei. This novel was also adapted into a Chinese TV series in China dubbed as the Lost Tomb.
The movie was adapted from the 2 series "Snake Pit Ghost Town" (蛇沼鬼城) and "Buried Flower Sea"(藏海花) instead of the first book as the first series "7 Star Palace Lu" 七星鲁王宫) took place in Shandong where the large area of forest was needed. In the chosen chapter, the story took place in a deserted land, hence more suitable for shoot. To present a very "southern" tomb structure, the 3000-year old underground tomb was built in a 6000 over square foot film studio.
Being the main action hero of this film, 80% of the action scenes were done by Jing Boran, hence he's also the one with the most NGs.
Being a member of Running Man China, Lu Han was known to have a fear of heights. For this film, he had to be hang by wire and keep falling down from a few metres high platform. He suffered from tinnitus (ringing in the ears) due to the explosion scenes and nearly contracted pneumonia due to the dusty environment.
Ma Sichun (马思纯) cut off her long hair for this film and she cried for a long time the night her hair was cut off. But after seeing her short hair style during the post production, she felt that all was worth it.
Behind The Scenes and Interviews
Check out Time Raiders (盗墓笔记) Official Weibo!
Time Raiders (盗墓笔记) is out in cinemas on 25 August 2016.
xoxo



Facebook | Instagram | Twitter | YouTube
*Disclosure: Invitation by Shaw Organisation. No monetary compensation was received for the movie review.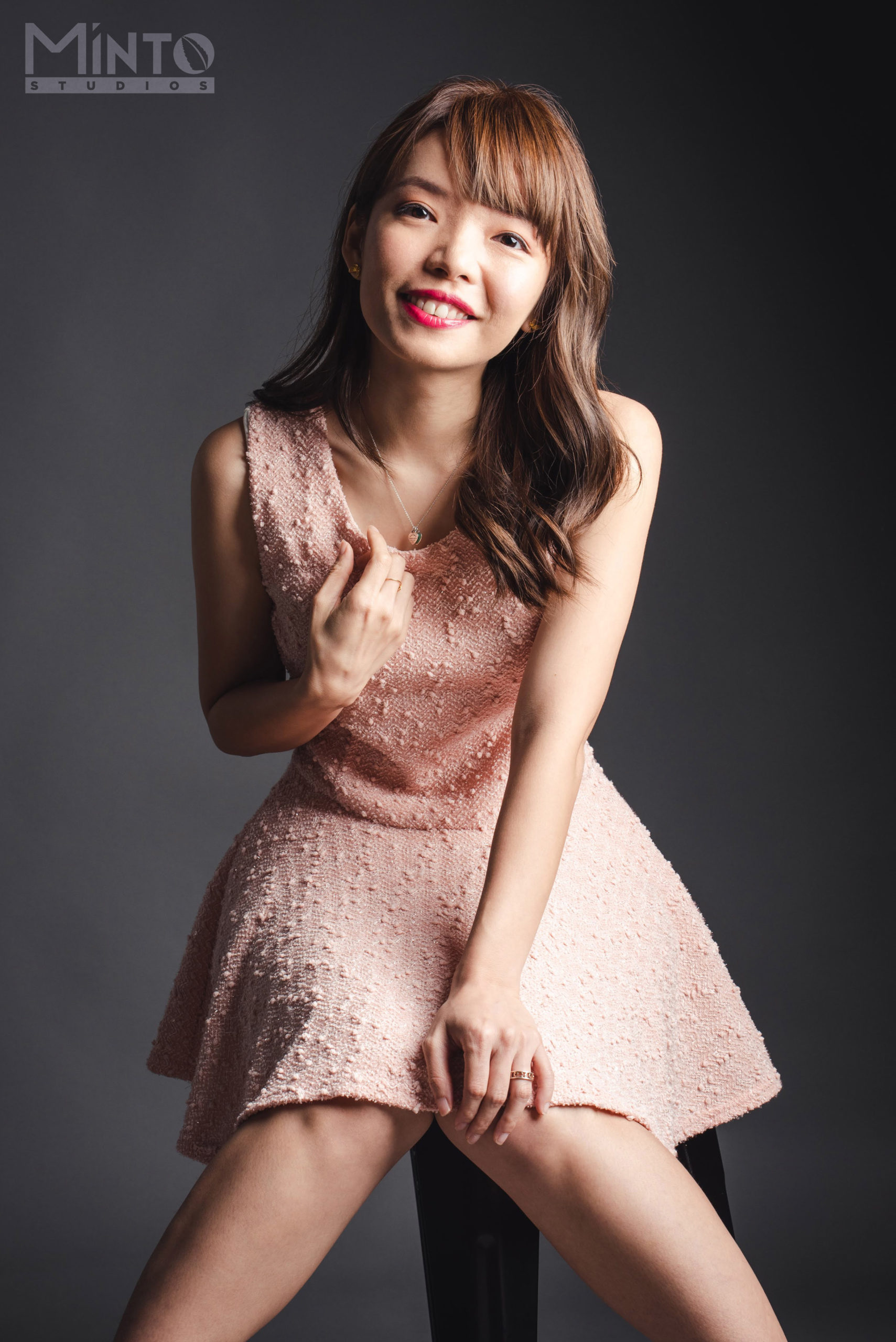 1/2 of #TheEpiphanyDuplet, Tiffany Yong juggles her ABCs – Acting, Blogging and Coaching/Consulting as she is fuelled by passion and drive to succeed.
It is not easy to make a living in Singapore just purely based on Acting, so with Blogging to help her with her online presence, and Coaching kids drama, private tutoring and freelance social media consulting to finance her life, she is currently leading the life most people hope to have: Living the Dream!