Z Storm (Z风暴) Movie Review | by tiffanyyong.com
Recommended Audience: Fans of 古天樂 Louis Koo、林家棟 Gordon Lam Ka Tung、陳靜 Dada Chan、姜皓文, Michael Wong, Lo Hoi-pang, Hong Kong, crime thriller movie fans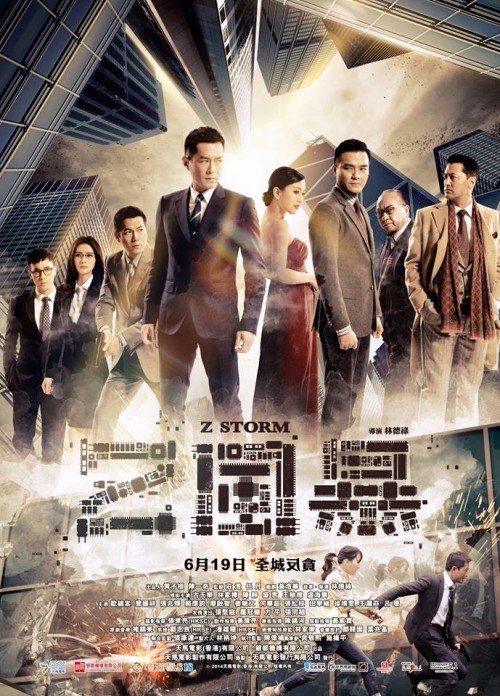 Z Storm (Z风暴) Movie Synopsis
This is a story about the biggest financial fraud attempted in Hong Kong, directed at the Government of Hong Kong and involved all 7 million Hong Kong citizens… No one is free from the scheme.
When the wife of an up-rising Superintendent of police force reported his corruption simply out of bitterness for being ill-treated, little did she know she is about to pull the head string from a very well-weaved web of deceive, greed, sex, power, and last but not least, fear.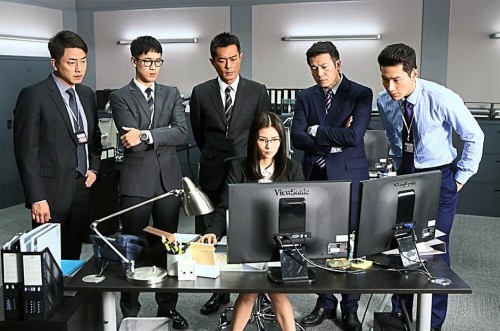 The ICAC agent William Luk who took charge of the simple complaint felt otherwise… It's his passion for justice that has been driving him all these years in the battle against bribery and corruption, even after losing his beloved wife.
Further investigations soon revealed many un-answered questions and loose ends… The death of Law Tak Wing, an ex-godfather status accountant of Hong Kong, the threats to even the seemingly harmless witnesses and informers, and the surfacing of Angel, an attractive but mysterious lady that has all connections with Luk's wanted list… As Luk dug deeper into the web, he is being hunted by trained foreign mercenaries; a tactic very seldom or never heard of in the history of Hong Kong's underworld!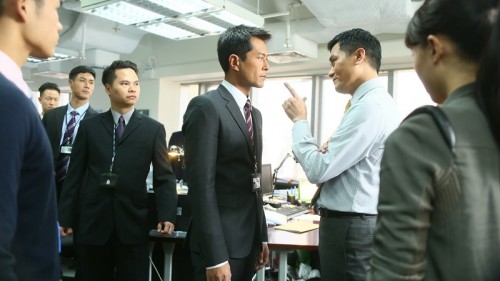 This time, Luk has to face many opponents: high profile chartered accountants, high ranking law enforcers, power lawyers, the super entrepreneurs; they all have their shares of play, but none can really grasp the big picture; they are there only for what they desire most.
Z Storm (Z风暴) Viewer Rating: 3.5/5 ***
Z Storm (Z风暴) Movie Review:
Z Storm is a very classic Hong Kong crime film, which makes viewers either love it or hate it. There were no real surprises when director David Lam used the countdown method (to the day where the dubious company get listed) to build up anticipation. Although that made the movie a little more exciting, but at the same time, it actually spoil the surprises. I mean you can't expect the ICAC police to be successful in finding evidence against the mercenaries 2-3 days before the final day and end all the excitement before it even begin, right?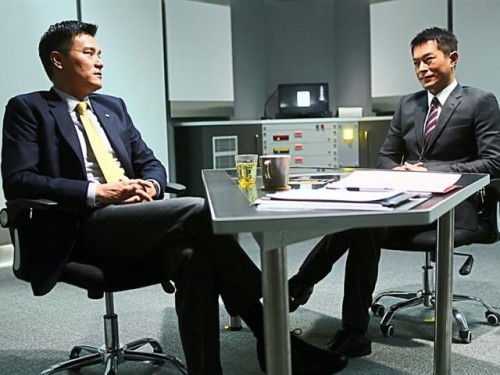 Z Storm can easily pass off as a 2-3 episodes crime drama rather than a blockbuster movie (Yes, but my friend say it is way better than the Resolve) The cast were all veteran actors whom had taken up similar roles (if you've been watching Hong Kong dramas) that you know they are the good/ bad guys before the film is halfway through. For this movie, there isn't a need to think too much, the good are the good, the bad are the bad, and the small fries who helped the mastermind always end up dead if they try to turn in themselves to the police. Yes, you guess it right, I think too much and thought that there might be spies among the ICAC officer who will sabotage the investigation but none of that happened.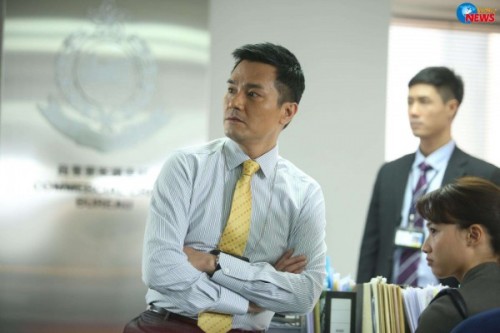 Beside Louis Koo, the ever charming officer, Gordon Lam's character as the Superintendent of the Commercial Crime Bureau Wong Man Bin was the next most outstanding "villain" whom somehow never got his way and managed to make the audience hate him and laugh at same time. When he outsmart the ICAC officer, as well as the scenes when his karma bite back (more than once), everyone was laughing non-stop. If there's anything right about the show, besides the big budget action, will be the great acting from almost all the actors. The actresses (wives of the police, Janelle Sing -ICAC officer etc) were not given much room to show their capabilities, besides Dada Chen, but they somehow remind me of unmemorable pretty faces which is difficult to differentiate from one to another if you don't know them.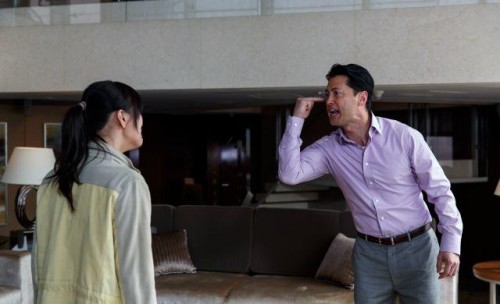 Dada Chan, the mysterious woman whom went from a bitchy slut in red to a grumpy non-smiling woman to an innocent ex-cancer patient failed to convince me of her character's plight. Her breakdown-quarrel scene with Michael Wong was a tad ridiculous, as who in the right mind will enter the criminal's room with a listening device and leave the bag there? Bimbo maybe? There were numerous cheesy lines which made the film more like a ICAC propaganda clip than a crime movie (now it explains why there wasn't any double-agent within the police), but Louis Koo's final lines spoke what we thought of it, giving the movie a quick closure to the "storm" which had yet to even begin…
I believe the movie will be better if it was screened in Cantonese and English rather than Chinese, but I can safely say, I enjoyed Z Storm so more than the Transformers: Age of Extinction. 😛
Do You Know?
Z Storm is Dada Chan's comeback film after she went on a three-month break following a bout of depression last year.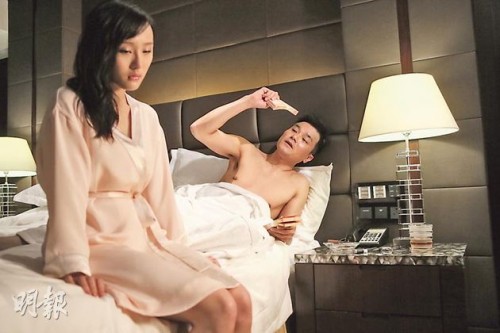 The scene where Gordon Lam threw a wad of money at Dada Chan's face took six NGs before it was done. "…each time we finished, he quickly apologised and asked if I got hurt. I've never met a more polite 'villain'," said Chan, 25.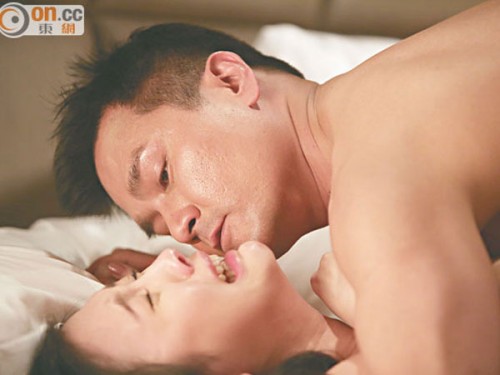 Instead of chewing gum before the love scene, Dada Chan ate noodles with ham and eggs instead.
Behind The Scenes and Interviews
Check out Z Storm (Z风暴)Facebook Page!
Z Storm (Z风暴) is out in cinemas on 3 July 2014.
xoxo



Facebook | Instagram | Twitter | YouTube
*Disclosure: No monetary compensation was received for the movie review.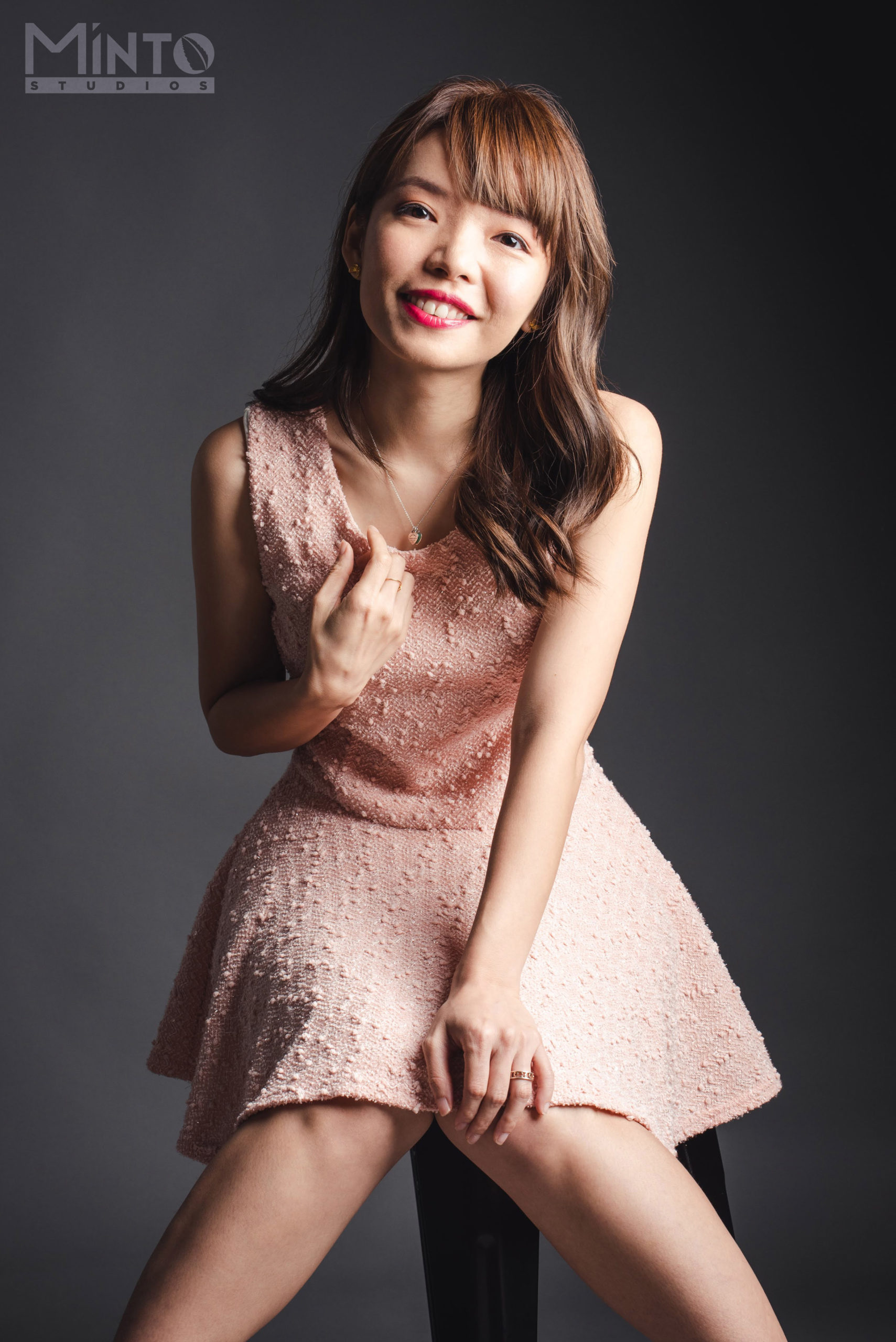 1/2 of #TheEpiphanyDuplet, Tiffany Yong juggles her ABCs – Acting, Blogging and Coaching/Consulting as she is fuelled by passion and drive to succeed.
It is not easy to make a living in Singapore just purely based on Acting, so with Blogging to help her with her online presence, and Coaching kids drama, private tutoring and freelance social media consulting to finance her life, she is currently leading the life most people hope to have: Living the Dream!