Bridget Jones's Baby Movie Review | by tiffanyyong.com
Recommended Audience: Fans of Renée Zellweger, Colin Firth, Patrick Dempsey, Jim Broadbent, Gemma Jones, Emma Thompson, Sharon Maguire and Romance/Comedy movie fans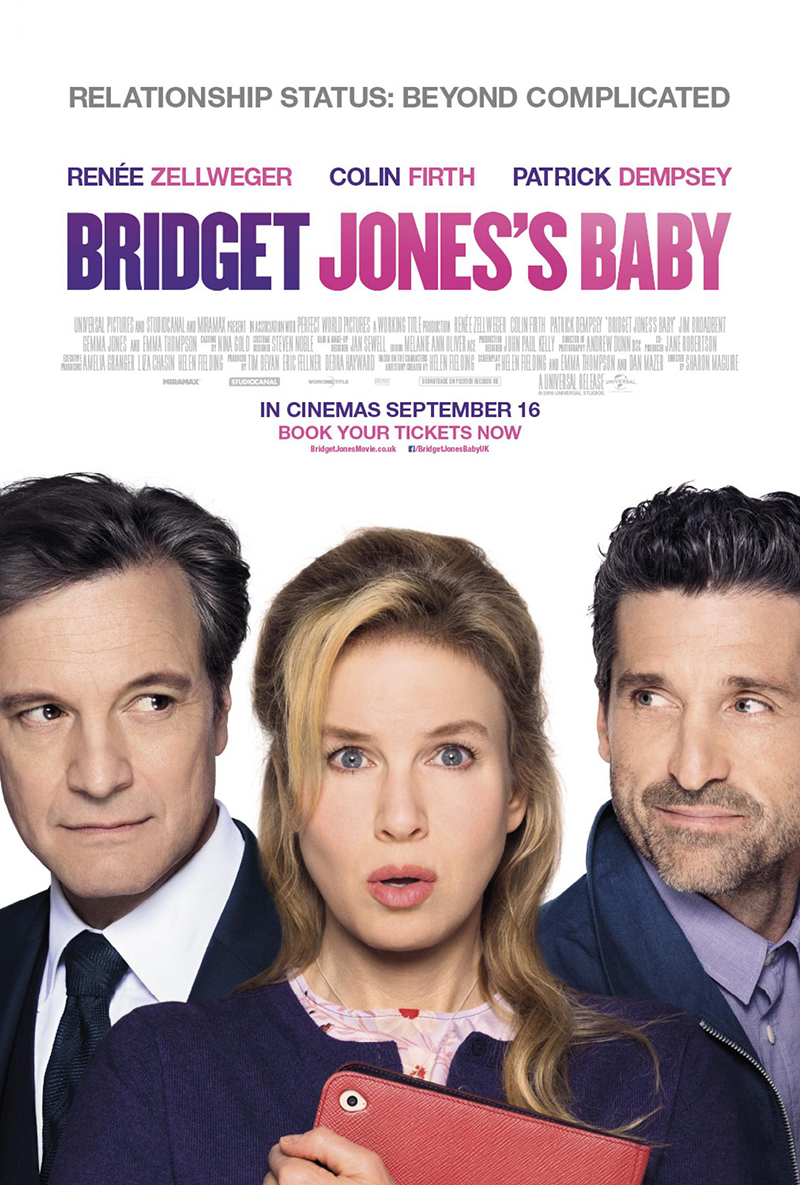 Bridget Jones's Baby Movie Synopsis
Oscar® winners Renée Zellweger and Colin Firth are joined by Patrick Dempsey and Academy Award® winner Emma Thompson for the next chapter of the world's favorite singleton in Bridget Jones's Baby. Directed by Sharon Maguire (Bridget Jones's Diary), the new film in the beloved comedy series based on creator Helen Fielding's heroine finds Bridget unexpectedly expecting.
After breaking up with Mark Darcy (Firth), Bridget Jones's (Zellweger) "happily ever after" hasn't gone according to plan. Forty something and single again, she decides to focus on her job and friends. For once, Bridget has everything completely under control. What could go wrong? Then her love life takes a turn and Bridget meets the dashing Jack (Dempsey), the suitor who is everything Mr. Darcy is not. In an unlikely twist she finds herself pregnant, but with one hitch…she's only 50% sure of who the baby's father is.
Bridget Jones's Baby Viewer Rating: 4/5 ****
Bridget Jones's Baby Movie Review:
Imagine watching Daniel Radcliffe, Emma Watson and Rupert Grint coming together 15 years later reprising their characters in Harry Potter. It will most probably be what fans look forward to, their favourite movie characters growing up with them and encountering problems they have at their age. I hadn't watched the previous two Bridget Jones films, but watching Renée Zellweger as Bridget Jones (overlooking her slightly stiff smile) and Colin Firth as Mr Darcy was a natural enjoyment.

While I can't compare it to the past 2 films, out of which one was pretty bad (the second film I believe), I enjoyed the British humour immensely. In fact, much better than Bad Neighbours 2 (Yea, American humour – meh). There will be moments where someone watching the film for the first time won't be able to catch, like recognizing Hugh Grant's photograph and jokes about his character in the previous films, the love-hate relationship between Darcy and Jones, as well as the slight nostalgia about klutzy character of Bridget Jones.
Grant might be out, but Patrick Dempsey is definitely a plus in this film. A new love interest versus an old flame. Audience might prefer Grant, but I thought the new man brought in a new dilemma which didn't exist before. It was a tough decision. As the wealthy and confident new man in Bridget's life, Jack, the online dating expert is everything Mark Darcy was not. He was proactive, genuinely interested in Bridget despite having a one-night stand with her. I might not know what Daniel Cleaver (Hugh Grant) was like previously, but Jack's definitely many ladies' dream guy. His attempt to make the relationship work made brought loads of laugh and coo-ing.
Besides my favourite Nanny McPhee aka Emmpa Thompson aka movie co-writer as the obstetrician Dr. Rawlings, Bridget's parents and colleague Miranda (Sarah Solemani) were lovely to watch and be with. The moments when she helped confirmed Jack's identity and personal life on a TV show was priceless. I love how the film tried sincerely to bring across Bridget's klutzy moments even when she's in her forties, at the same time remind people to embrace love (and perhaps some pop culture like Gangnam style).

There were plenty of laughs, some might bring nostalgia to those who have been following Bridget's life, but the film never take for granted that the audience will understand or remember plots from more than a decade ago. There were nice flashbacks which helps, and this relatable character mused me for most part of the film. My only let-down was the ending. While I love how there can be so many ways the story could have ended, it ended the happily-ever-after way where hard-core fans might have loved, something that was somewhat disappointing. There's no right, no wrong, just some differences in the choices you will make in life.
A question which I thought might bring some discussion: If you were Bridget Jones, pregnant and single, facing a new love interest whom you know little about, and an old flame whom you had broken up with for more than once, who will you choose? New love, old flame or remaining single?
Do You Know?
According to Colin Firth, his new rival, Patrick Dempsey's Jack Qwant, is more intimidating than his former opponent, Hugh Grant's Daniel Cleaver; "Mark didn't think Daniel was better than him. This guy Jack seems to be more of the charming good guy, and in some ways that's scarier."
This is not a film adaptation of Helen Fielding's "Bridget Jones: Mad About the Boy", the third novel in the Bridget Jones series, released in 2013. Instead it's based on an original screenplay which Fielding wrote with David Nicholls. The events of the film take place before the novel.
This marks the third time Patrick Dempsey makes his debut in the third movie of a franchise. The first being Scream 3 (2000) and Transformers: Dark of the Moon (2011).
Renée Zellweger's first released film in six years. Originally, she had filmed two movies prior to this film, but both were pushed back to 2017, which subsequently made this her first big screen appearance after the hiatus. The 'Bridget Jones' series is also the first movie trilogy directed exclusively by female directors.
Colin Firth and Emma Thompson were both in the movie Nanny McPhee (2005). Emma Thompson, Gemma Jones, Shirley Henderson and Jim Broadbent have all appeared in the Harry Potter movies as Professor Trelawney, Madam Pomfrey, Moaning Myrtle and Professor Slughorn.
Three different endings have been filmed for the movie. None of the cast members will know which is used, who the dad of Bridget's baby is until the film opens in cinemas.
Behind The Scenes and Interviews
Check out Bridget Jones's Baby Official Website and Facebook Page!
Bridget Jones's Baby is out in cinemas on 15 September 2016.
xoxo



Facebook | Instagram | Twitter | YouTube
*Disclosure: No monetary compensation was received for the movie review. Invitation from United International Pictures Singapore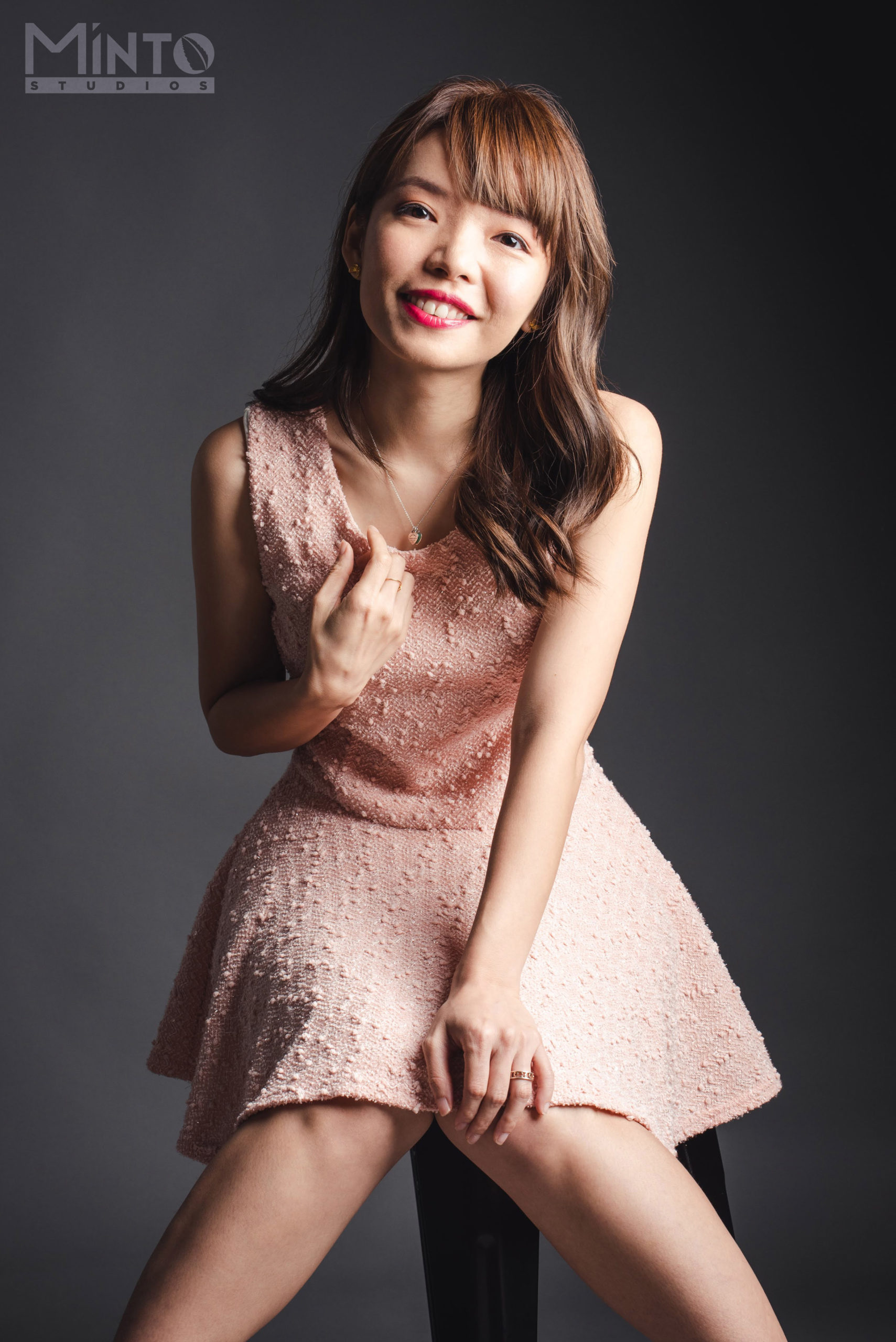 1/2 of #TheEpiphanyDuplet, Tiffany Yong juggles her ABCs – Acting, Blogging and Coaching/Consulting as she is fuelled by passion and drive to succeed.
It is not easy to make a living in Singapore just purely based on Acting, so with Blogging to help her with her online presence, and Coaching kids drama, private tutoring and freelance social media consulting to finance her life, she is currently leading the life most people hope to have: Living the Dream!