Bad Neighbours 2: Sorority Rising Movie Review | by tiffanyyong.com
Recommended Audience: Fans of Seth Rogen, Zac Efron, Rose Byrne, Chloë Grace Moretz, Dave Franco, Ike Barinholtz, Carla Gallo, Christopher Mintz-Plasse, Kiersey Clemons, Beanie Feldstein, Selena Gomez, Lisa Kudrow, Nick Stoller, Bad Neighbours and comedy movie fans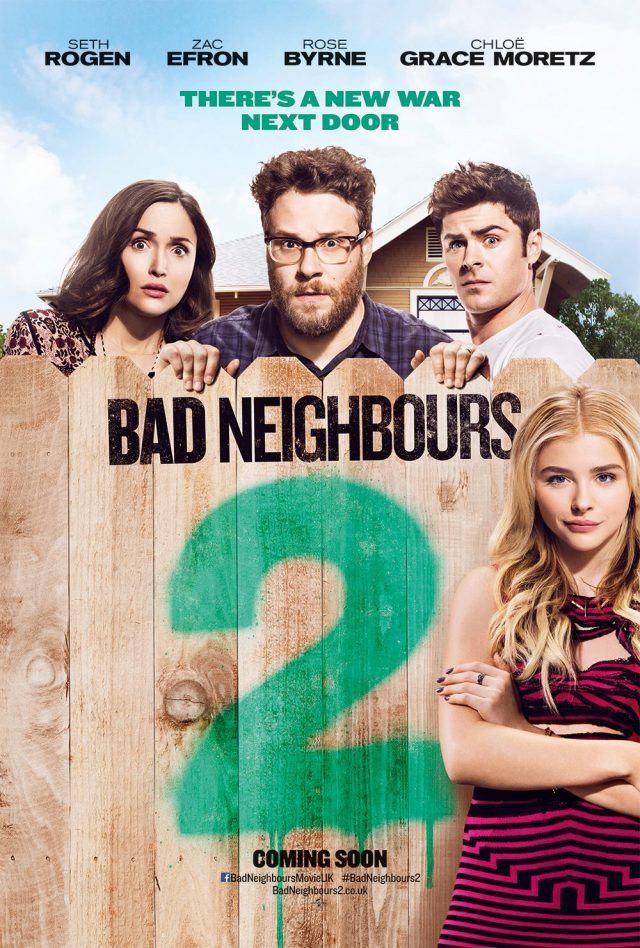 Bad Neighbours 2: Sorority Rising Movie Synopsis
Life is good for Mac Radner (Seth Rogen) and pregnant wife Kelly (Rose Byrne), until the unruly sisters of Kappa Nu move in next door.
As loud parties continuously disrupt the peace, the couple turn to former neighbour and onetime enemy Teddy Sanders (Zac Efron) for help. Now united with the fraternity stud, the trio devises schemes to get the wild sorority off the block. Unfortunately, the rebellious young women refuse to go down without a fight.
Bad Neighbors 2: Sorority Rising Viewer Rating: 3.5/5 ***
Bad Neighbours 2: Sorority Rising Movie Review:
I loved Bad Neighbours in 2014. It was unexpectedly enjoyable as compared to Zac Efron's other films that year. So when the trailer for Bad Neighbours 2 was out, I love the trailer and had really high expectation of the film. Somehow, I was a tad disappointed, the movie plot deviated a little away from what I thought it would be, and I had to say I preferred the first film to this.

The chemistry Seth Rogen and Rose Byrne was flawless as usual. It was hilarious to watch how Mac (Seth Rogen) had his hands tied when it comes to girls. He can't exactly touch or push them away, and when the sorority girls attacked, he could only escape.
Zac Efron was back to square one, sadly, unable to get out of his frat life. His friends moved on, and he felt betrayed. While it was interesting to see a vague reflection of life, the age-gap between the girls and working adult Teddy, as well as Teddy + the girls versus married couple Mac and Kelly, the struggle to remain an adult or good parent while wanting to be young and fun, all those are real.
There were some new surprises, like how sororities in America are not allowed to throw their own parties (it's real), and how ladies are being treated as sexual playthings (Yes, they are sexual playthings in the first Bad Neighbours, but not so much now). It was nice to watch Chloë Grace Moretz trying to go against the stereotypes, albeit a little childish when it comes to the methods.
So depending on what you are focusing on in this film, I do have friends who do not echo my disappointment (guys mainly), but I couldn't help but be irritated by how Teddy's quarter-life crisis dilemma was being brought up again. So guys and girls, watch it and tell me what you think!
Do You Know?
Seth Rogen initially considered not returning for the sequel. When the directors found this out, they started to look for a replacement. Some of the replacements for the character being considered were Steve Buscemi, Chevy Chase, Danny DeVito, Tyler Perry and Robert Downey Jr.
Rose Byrne says to her daughter 'do you see things that I don't' this is a reference to her character in the Insidious films.
The Theatrical Release poster for this movie is a parody of Captain America: Civil War (2016).
Selena Gomez has about 2 minutes of screen time throughout the entire film.
Behind The Scenes and Interviews
Check out Bad Neighbours 2: Sorority Rising's Official Website and Facebook Page!
Bad Neighbours 2: Sorority Rising is out in cinemas on 5 May 2016.
xoxo



Facebook | Instagram | Twitter | YouTube
*Disclosure: No monetary compensation was received for the movie review.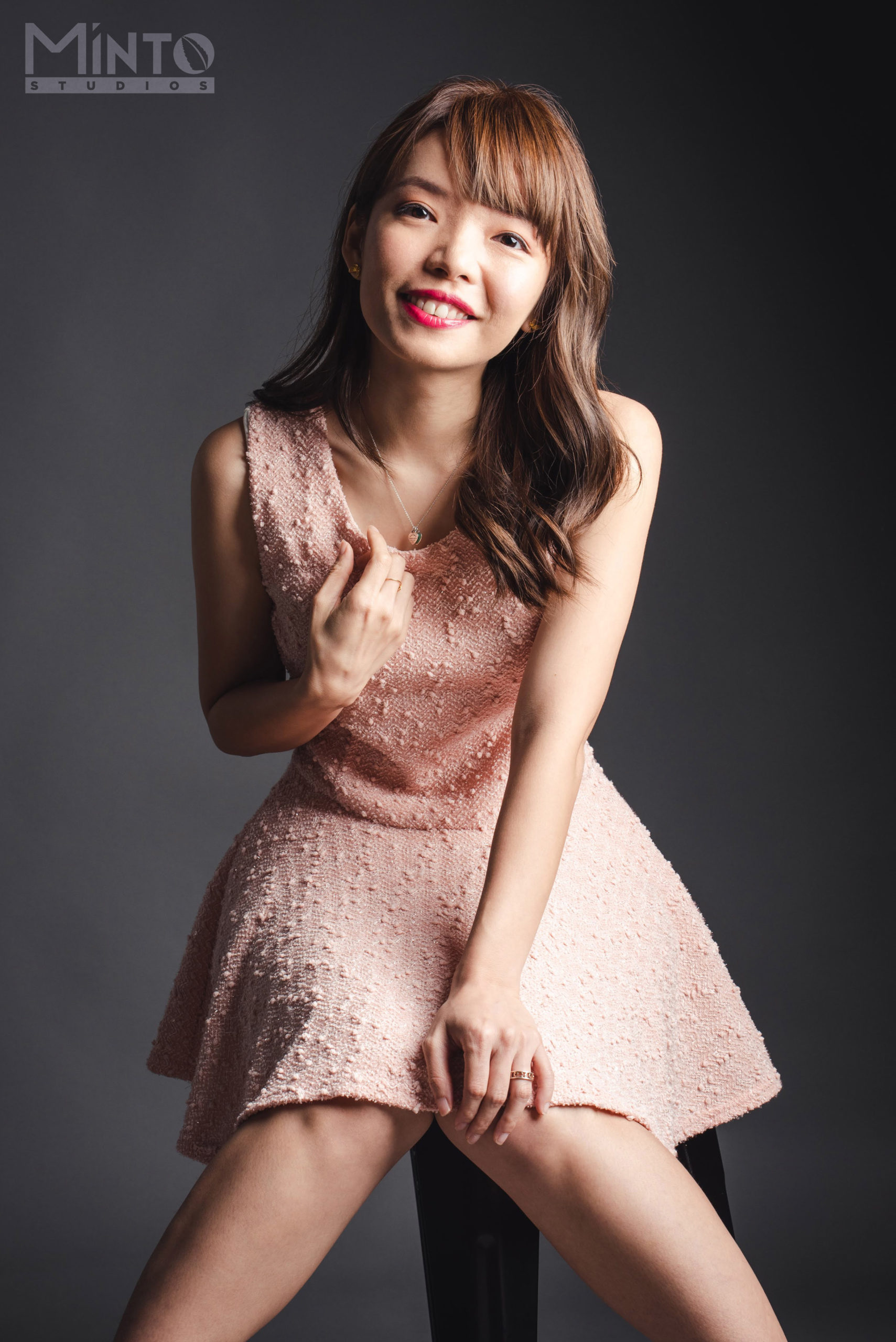 1/2 of #TheEpiphanyDuplet, Tiffany Yong juggles her ABCs – Acting, Blogging and Coaching/Consulting as she is fuelled by passion and drive to succeed.
It is not easy to make a living in Singapore just purely based on Acting, so with Blogging to help her with her online presence, and Coaching kids drama, private tutoring and freelance social media consulting to finance her life, she is currently leading the life most people hope to have: Living the Dream!