Finding Mr Right 2: Book of Love (北京遇上西雅图之不二情书) Movie Review | by tiffanyyong.com
Recommended Audience: Fans of Xue Xiaolu 薛晓璐, Tang Wei 汤唯, Wu Xiubo 吴秀波 and romance movie fans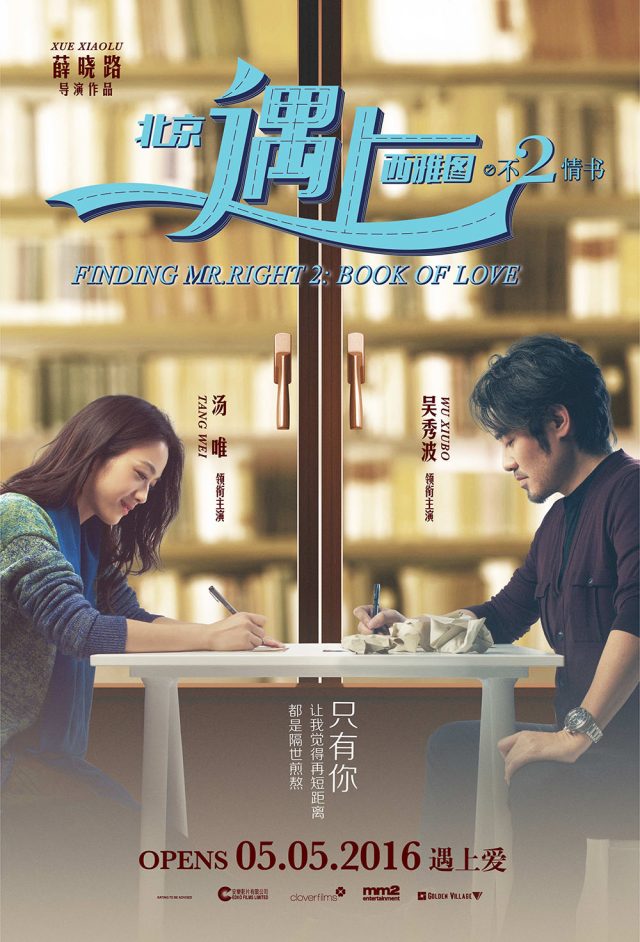 Finding Mr Right 2: Book of Love (北京遇上西雅图之不二情书) Movie Synopsis
Jiao (Tang Wei) immigrated to Macau with her father since she was 15 years old and works as a public relations staffer at a casino in Macau. Daniel (Wu Xiubo) is a real estate broker based in Los Angeles. Fate comes into play when Jiao and Daniel stumble upon the book 84 Charing Cross Road.
Out of frustrations, they each send an ambiguous letter to the book title's address. Serendipity weaves its way and their letters reach each other, marking the beginning of their long distance communication. Through sharing their most personal and intimate self, they found relief and console from each other, and miraculously, a spiritual connection.
Finding Mr Right 2: Book of Love (北京遇上西雅图之不二情书) Viewer Rating: 4/5 ****
Finding Mr Right 2: Book of Love (北京遇上西雅图之不二情书) Movie Review:
The Chinese title of this film is a mouthful. Being someone who "judge a book by its covers", I wasn't impressed with the cast as there's no eye-candy! Yes, from this sentence, I think it's quite obvious I didn't watch the first film: Finding Mr. Right aka Anchoring in Seattle. Luckily, this is not exactly a sequel (yet a sequel), where the main leads return with the director as two completely new characters.
I love a nice Disney love story, but I am a cynic in many ways. What impressed me in this film was how the two characters were the complete opposite of a perfect Princess and Prince Charming. Tang Wei was a gambling addict and a materialistic Public Relations staffer in a Macau casino while Wu Xiubo was a ambitious property agent who tries to con an elderly couple of their land and house in Los Angelas.
So if you have watched the comic or 2003 movie "Turn Left. Turn Right" (向左走·向右走), this is similar in many sense but instead of just staying next to one another, their distance were widen by 11, 685km and they were linked by a common mailing address and a common book – 84 Charing Cross Road. It was fun to watch Tang Wei assume the role of Jiao Jiao, a fierce, lonely woman who yearns for love as well as the imaginary persona whom Daniel perceived her to be through her letters and words. Of course, this is the same for Wu Xiubo as Daniel- the rouge property agent and a naggy professor (whom Jiao Jiao thought he was).
With amazing play of locations, there were a few interesting cinematography when the two main characters crossed paths on foreign land without realising the existence of one another but continue interacting with the imaginary person they each perceived from the letters. Their love might be sophisticated here, but what truly touched me (and made me cry) was the elderly couple Daniel was trying to con.
Paul Chun is a familiar face in Hong Kong films. I couldn't help but be touched by the simple things the old couple do and say to one another. It was truly inspiring, touching and amusing to watch them interact. If there's any more viral #CoupleGoals video, they would definitely be someone I aspire to be when I grow old.
Catch "Finding Mr Right 2: Book of Love" and hopefully, you will have some insights on who you want to be your Mr or Miss Right!
Do You Know?
The original theme song 《我曾經想過一了百了》is sang by Tang Wei and the MV is directed by Tang Wei's director-husband, Kim Tae-yong.
This movie took the director Xue Xiaolu 3 years to come up with the storyline, and it expressed her views about love and life. Besides the original cast Tang Wei and Wu Xiubo, there were many veteran actors who played supporting roles in this film too.
The film was based on this 1970 classic literature book "84 Charing Cross Road" by Helene Hanff about the twenty-year correspondence between the author and Frank Doel, chief buyer of Marks & Co antiquarian booksellers, located at the eponymous address in London, England. 2016 is also Helene Hanff's 100 year birthday, so this film was to commemorate the author and her strong faith in love and letter writing.
The five-storey building still exists where Marks & Co. was located during the novel's action. It has a small, round, gold-coloured plaque mentioning the memoir on a pillar of the outer wall. It housed a music and CD store in the early 1990s, and later other retail outlets. It housed a Med Kitchen restaurant as late as 2009. It now houses a McDonald's restaurant.
Director/Scriptwriter Xue Xiaolu mentioned that this was the most challenging script till date in her 16 years of script writing. When she was preparing the script, she bought the book "84 Charing Cross Road" and she immediately got inspired. From preparation to filming, the director was in such a constant state of anxiousness that she had insomnia everyday and even lost 10kg.
The filming took about 7 months and the team went to 8 cities from Macau, Los Angelas, Las Vegas, London, Hong Kong, Beijing, Chongqing to Vancouver. They covered many iconic locations and built a romantic love story that went international.
Tang Wei got injured when filming the motorbike scene, and she claimed that it's the first time in 10 years that she took a leave when filming. She took a one day off and went quickly back into filming.
Behind The Scenes and Interviews
Check out Finding Mr Right 2: Book of Love (北京遇上西雅图之不二情书) Official Microsite!
Finding Mr Right 2: Book of Love (北京遇上西雅图之不二情书) is out in cinemas on 5 May 2016.
xoxo



Facebook | Instagram | Twitter | YouTube
*Disclosure: Invitation from Clover Films Singapore. No monetary compensation was received for the movie review.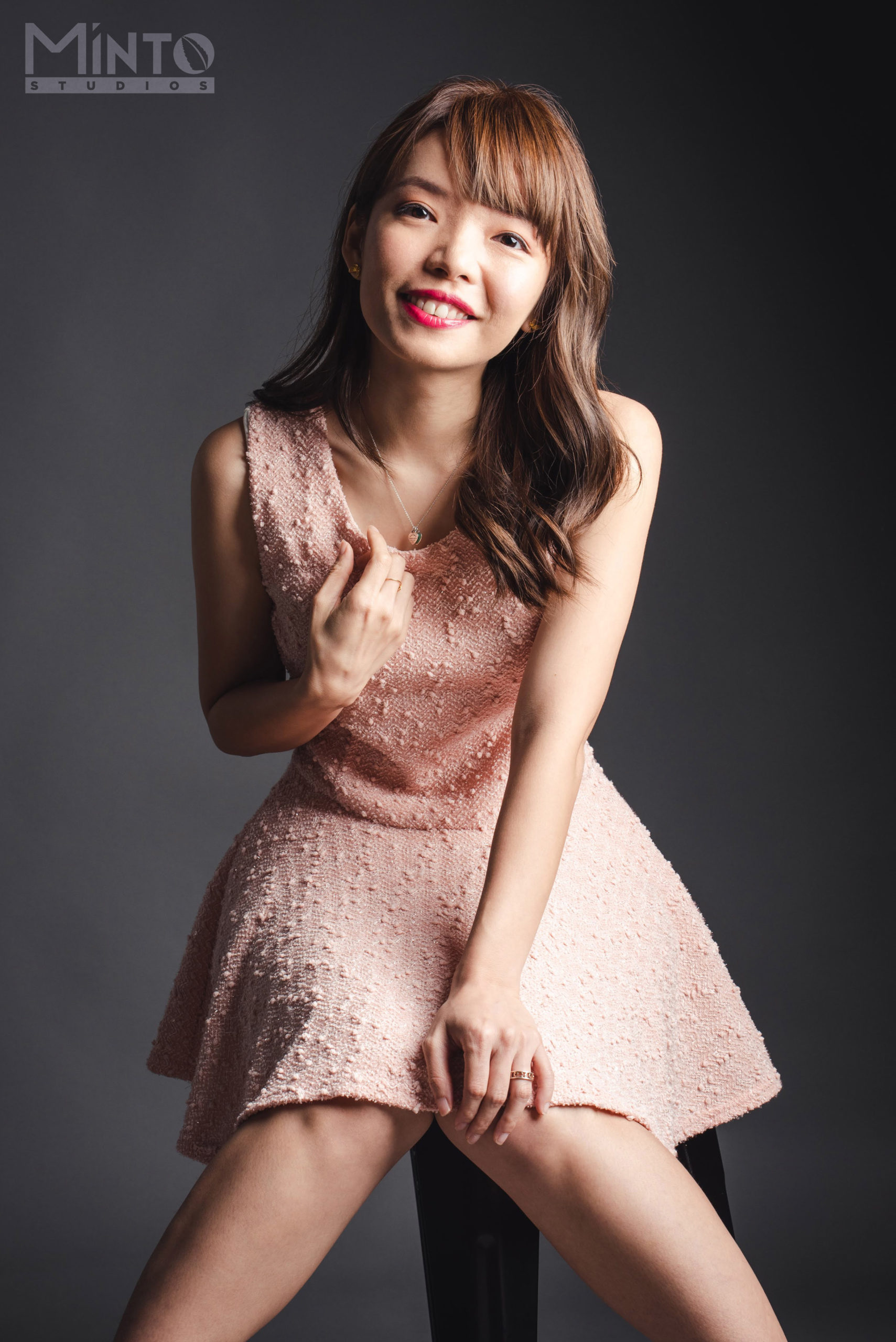 1/2 of #TheEpiphanyDuplet, Tiffany Yong juggles her ABCs – Acting, Blogging and Coaching/Consulting as she is fuelled by passion and drive to succeed.
It is not easy to make a living in Singapore just purely based on Acting, so with Blogging to help her with her online presence, and Coaching kids drama, private tutoring and freelance social media consulting to finance her life, she is currently leading the life most people hope to have: Living the Dream!