The Faith of Anna Waters Movie Review | by tiffanyyong.com
Recommended Audience: Fans of Kelvin Tong, Elizabeth Rice, Matthew Settle, Adina Herz, Adrian Pang, Colin Borgonon, Jaymee Ong and horror movie fans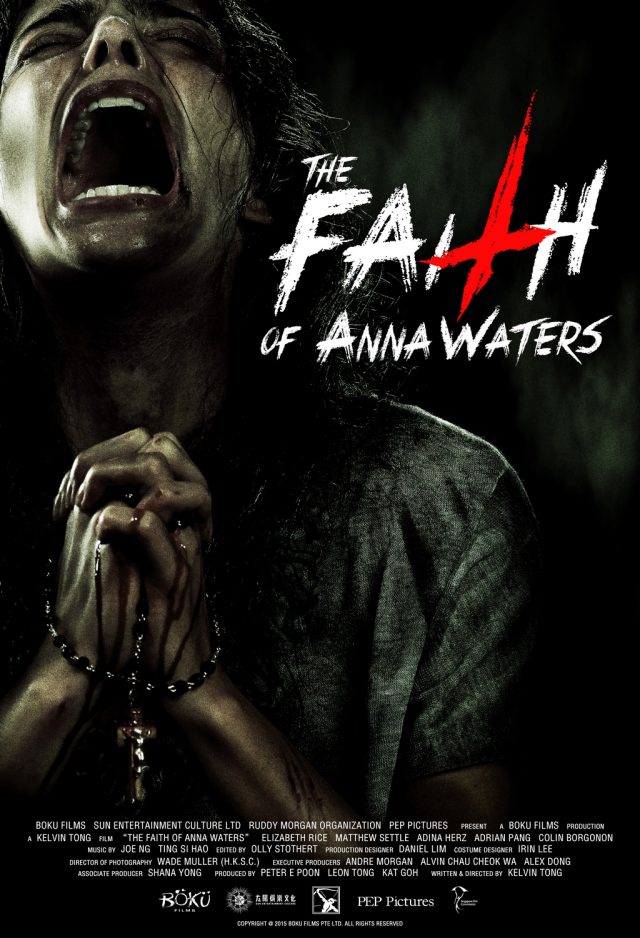 The Faith of Anna Waters Movie Synopsis
Tenacious journalist Jamie Waters (Elizabeth Rice) travels from Seattle to Singapore to investigate the mysterious suicide of her older sister Anna. Inexplicable events at Anna's new house and the odd behaviour of her daughter Katie (Adina Herz) lead Jamie to a string of bizarre suicides involving strange allusions to the Tower of Babel.
The supernatural forces arrayed against Jamie intensify when she receives emails from the dead Anna. With the help of her sister's former husband Sam (Matthew Settle), Jamie races to solve the mystery of Anna's death as demonic forces attack Katie and evidence mounts of the Tower of Babel rising once again – in the form of the Internet. Catholic priests James De Silva (Colin Borgonon) and Matthew Tan (Adrian Pang) see signs of the apocalypse in the data streams of the Internet.
The Faith of Anna Waters Viewer Rating: 3/5 ***
The Faith of Anna Waters Movie Review:
I wasn't really sure what I should be expecting before watching this film. Would this be an Asian movie by Singapore director with Hollywood funding? Or would it be an Hollywood film set in Singapore? Well, the movie definitely felt like the latter, which kinda confuses the audience in many ways.

The cinematography of the film was interesting. Watching Singapore through tinted lens, the lens of a Westerner, changed my perception of the familiar landscape. This was something I didn't expect. While most of us will be familiar will Asian horror tales, burning of joss-sticks, evil spirits in red dresses, here, things are different. In the Faith of Anna Waters, men are possessed by demons and exorcised by priest, something uncommon and new.
The cast were pretty good with their character development. My favourite would be Matthew Settle's Sam, father of Katie and ex-husband of deceased Anna Waters. He was the only one who behaved the most logically in the film. Don't get me wrong, Elizabeth Rice's Jamie Waters was good with her emotions, but her cool demeanour when she witnessed suicide cases like a man gorging his eyes out, touching and walking over the crime scene doesn't make sense at all.
Adina Herz's Katie strong belief that her dead mum will return was haunting. It was creepy how she tried to communicate with her mother by using Morse Code. Witnessing the suicide yet having to keep the secret, haunted by child spirits yet refusing to leave the house, the child spirit advising her to leave yet helping her to keep the dad who wanted her to leave the house, just add this to the list of things I don't understand.

On the other (holy) side, Fathers Da Silva (Colin Borgonon) and Matthew (Adrian Pang), were trying to uncover the mystery behind the series of cyber attacks on church computer systems. I was looking forward to see how the binary codes were linked to supernatural influence as well as the Biblical Tower of Babel from the Old Testament. Sad to say, there was little correlation to the final resolution. It was pretty disappointing how Adrian Pang's role has little to do with the whole film and the ending.

The film was littered with random types of scares, and most of them had little relevance to the main plot (Scaring for the sake of scaring?). If I have to pick my favourite, the one which gave me chills and goosebumps was the initial simple fake scare Katie gave her aunt Jamie when she was looking into the telescope. Nearing the end, after the numerous scares, the exorcism and in-your-face-effects were comparatively less scary, and anti-climatic.
Do You Know?
This is Singapore's first Hollywood horror flick co-financed by Los Angelas-based label Highland Film Group, a specialist in lower budget drama, horror and action films. The rest of the budget US$6 Million came from the Media Development Authority of Singapore (MDA) under its Production Assistance Grant (40%) and Boku Films
First time directing American actors, Kelvin Tong was startled by their active approach to the film's creative direction. Elizabeth Rice thought that her character Jamie Waters gave away too much of herself in her speech and request to cut her own screen time by making her more introverted and quieter.
Initially a film set in the United States, the screenplay was rewritten to set in Singapore as Kelvin knew the budget could go further in Singapore. The film's primary location is a black and white bungalow in Singapore, along Stevens Road. Kelvin Tong initially had not intended for this film to be produced, it started purely as a writing exercise.
Behind The Scenes and Interviews
Check out The Faith of Anna Waters Facebook Page!
The Faith of Anna Waters is out in cinemas on 12 May 2016.
xoxo



Facebook | Instagram | Twitter | YouTube
*Disclosure: No monetary compensation was received for the movie review.
If you've seen the movie, do let me know what you think of the film in the comment section below. If you agree/disagree with my review, feel free to comment and let me know! Subscribe to my Youtube Channel for movie Behind The Scenes and Interviews playlists!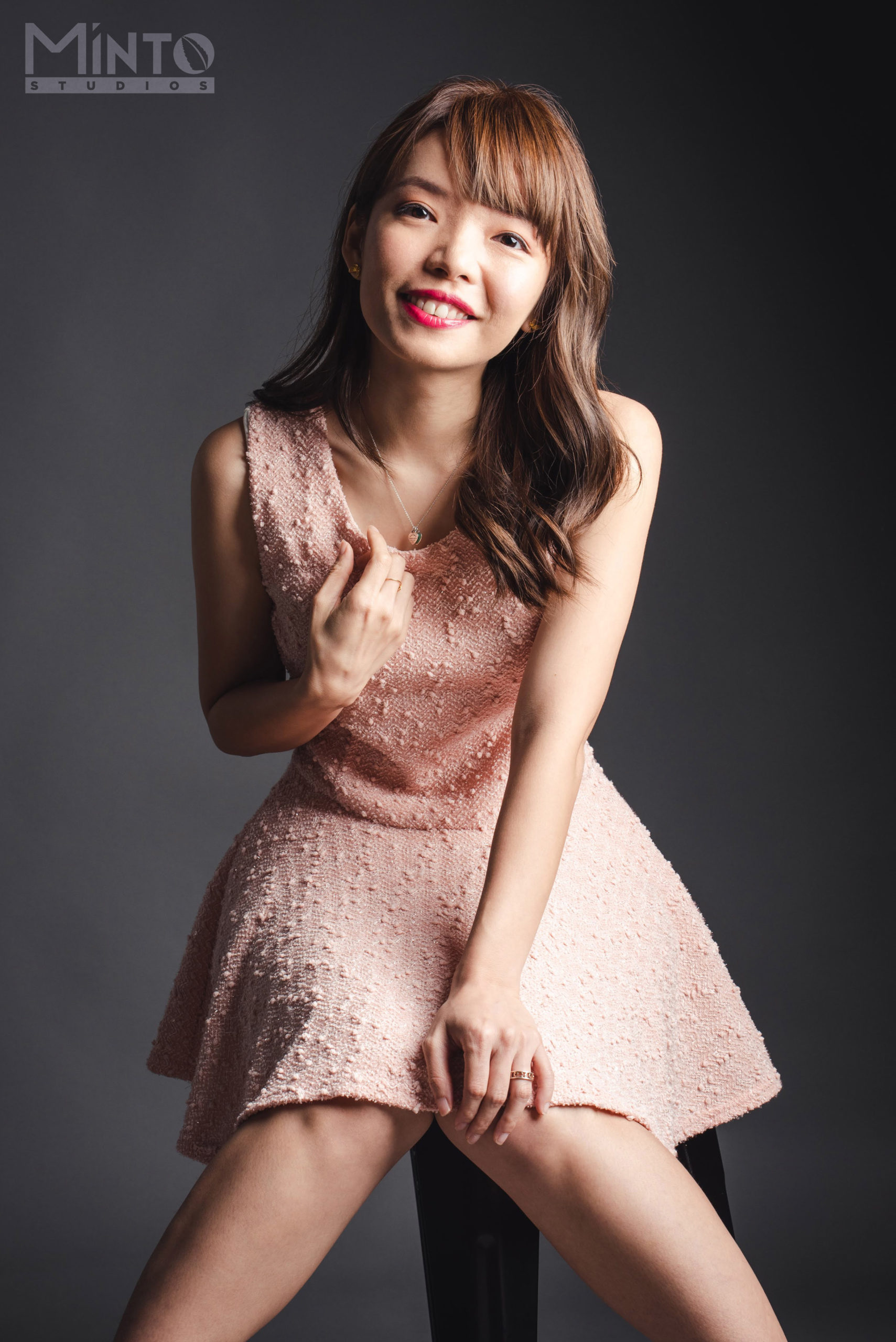 1/2 of #TheEpiphanyDuplet, Tiffany Yong juggles her ABCs – Acting, Blogging and Coaching/Consulting as she is fuelled by passion and drive to succeed.
It is not easy to make a living in Singapore just purely based on Acting, so with Blogging to help her with her online presence, and Coaching kids drama, private tutoring and freelance social media consulting to finance her life, she is currently leading the life most people hope to have: Living the Dream!