Looking for Long Long Time Ago 2 Review? Click here! 🙂 Enjoy!
Long Long Time Ago (我们的故事) Movie Review | by tiffanyyong.com
Recommended Audience: Fans of Aileen Tan, Mark Lee, Wang Lei, Suhaimi Yusof, Ryan Lian Yong Yi, Benjamin Tan, Yan Li Xuan, Ng Suan Loi, Silvarajoo Prakasm, Charmaine Sei, ABTM, Jack Neo and period comedy movie fans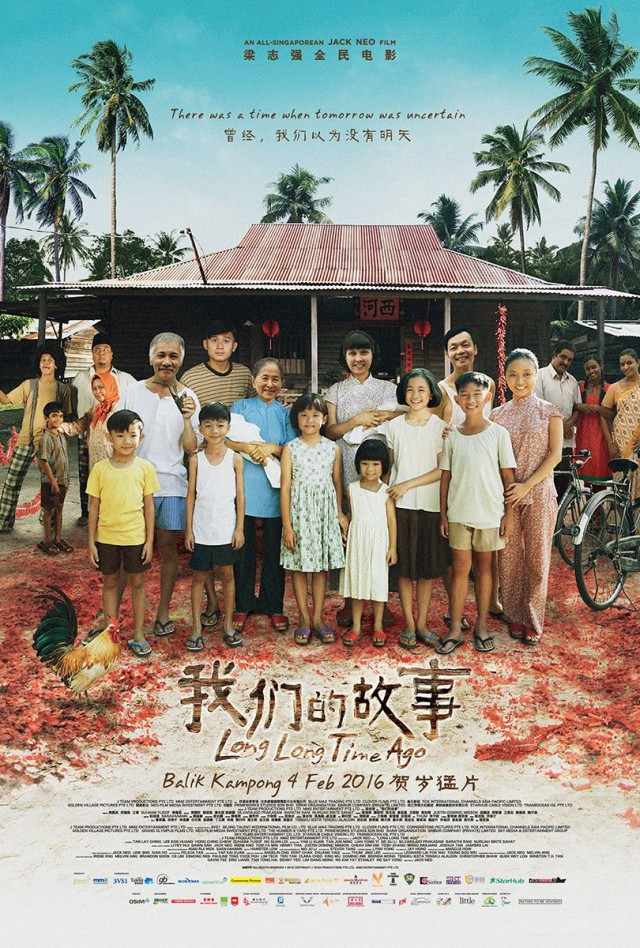 Long Long Time Ago (我们的故事) Movie Synopsis
LONG LONG TIME AGO tells a story from 1965 to early 1970s, following the protagonist of the story, Zhao Di (plays by Aileen Tan), and her family as they journey through the years from Kampong to HDB, which parallels with Singapore's early growth as a nation. With Zhao Di's indomitable spirit, and with the help of her family, they went through adversities, witnessed the changes through the years, and accompanied every step of the nation's growth in its early years.
Long Long Time Ago (我们的故事) Viewer Rating: 4/5 ****
Long Long Time Ago (我们的故事) Movie Review:
Once again, I watched this movie without watching its trailer and I had to say I am pleasantly surprised and touched by the effort put into a what-seems-to-be simple and straightforward story. Similar to the 1965 movie, the film depicts the social unrest after Singapore's independence but in a very different way.
Before I go on to commend on the film, I just thought I would share this little amusing thought about the characters. In this movie, Zhao Di (Aileen Tan) gave birth to a pair of twin (Shun Fatt and Su-mei) on 9th August 1965, the very day Singapore gain independence. As there have been so many SG50 movie, I wondered if the little boy Shun Fatt grew up to become Eric Kwek (Chen Tian Wen in Mr Unbelieveable) or even his good friend later on! This is prolly a joke that only people who have watched both movies will get! 😀
The two most commendable points was the use of dialects in the film and stop motion effects. I was impressed (thanks MDA!) by how each characters used their mother tongue and dialect with minimal English throughout the film and Mandarin was used only as a form of narrative in the movie. I might not be a Hokkien, nor do I understand Malay, but the authenticity of the characters successfully touched my heart. Not forgetting to inject some light-heartedness into the film, Jack Neo made use of stop motion effects to exaggerate the fights, giving a hint of how people from the past tend to magnify certain issues due to the lack of education.
Ah Kun (Mark Lee) is the best example of a sexist and unrefined alpha male. It was enjoyable yet infuriating at the same time to watch Ah Kun, the egoistic and arrogant character live and lie through his way while blaming everyone else for his troubles. His unappreciative nature, especially when he criticised about the government's policies and questioned PM Lee's actions like many locals, brought tears to my eyes.
I was glad when Osman (Suhaimi Yusof) appears on screen because he balanced the negativity Zhao Di's family was emitting. The kampung spirit and friendliness between him and Zhao Di was so heart-warming that you will miss (or find it missing) in the current Singapore.
I had to admit that I am not used to watching Aileen Tan act as a suffering and pitiful lady, but definitely glad that she's deviating from her usual Channel 8 loud and bitchy roles. While the veteran actress display the perseverance and forgiving heroine-nature audience love, I was most impressed with the performance of Ryan Lian Yong Yi as the local gangster, Ah Long. Gangster and fights are a norm for period films/ dramas like this, but Ah Long is an antagonist who has his human side – which reminded me of veteran actor Tay Ping Hui's character Liu Mei in 1999's Stepping Out (出路). I found it endearing to see their relationship turn from intimidation to provocation to gratitude. The little sneak preview of the Part 2 out in March 2016 about Ah Long is perhaps one of the reason I am looking forward to the second installment!
Newbie Benjamin Tan's performance as Ah Xi was a little raw initially but improved as the story continues. I wouldn't say this movie is perfect. The use of CGI for the flood was impressive but the little "fight" (watch the movie to find out!) was a tad over the top! While the movie is not the best representative of the historic events, it is emotionally gripping enough to get you to buy the tickets for Part II!
This movie was viewed in Golden Village Suntec City with Auro 11.1 by Barco, an 3D immersive sound technology. Being the first cinema in Singapore to deploy this new immersive technology, Auro 11.1 by Barco provides a much better spread of sound in the vertical axis which delivers a natural representation of 3D sound all around the listener using fewer channels than other immersive sound systems.
Special thanks to Hong Peng (Hpility) and Touch PR for the invitation.
Do You Know?
To recreate Singapore floods of 1969 on film, director Jack Neo built a 30m by 30m large pool that is 1.5m deep, 'coloured' the $10,000 imported fresh water to make it look murky and dirty, and scattered twigs and leaves in it for authenticity.
The actors shot for more than 10 hours each night, for four days in the waters. Suhaimi Yusof who plays Osman, had to jumped off the boat 24 times in one night just to create that perfect shot.
The vegetable plot in front of Zhao Di's house were planted and watered by the Art Department Crew at least a month before the shoot took place.
The casts from Ah Boys To Men – Wang Weiliang, Tosh, Jasper Lai, Joshua Tan and Justin Dominic Mission cameoed in this movie.
Jack Neo and his wife had a cameo in the movie as the adopters of Zhao Di's twin daughter.
Behind The Scenes and Interviews
Check out Long Long Time Ago (我们的故事) Facebook Page!
Long Long Time Ago (我们的故事) is out in cinemas on 4 February 2016.
xoxo



Facebook | Instagram | Twitter | YouTube
*Disclosure: No monetary compensation was received for the movie review.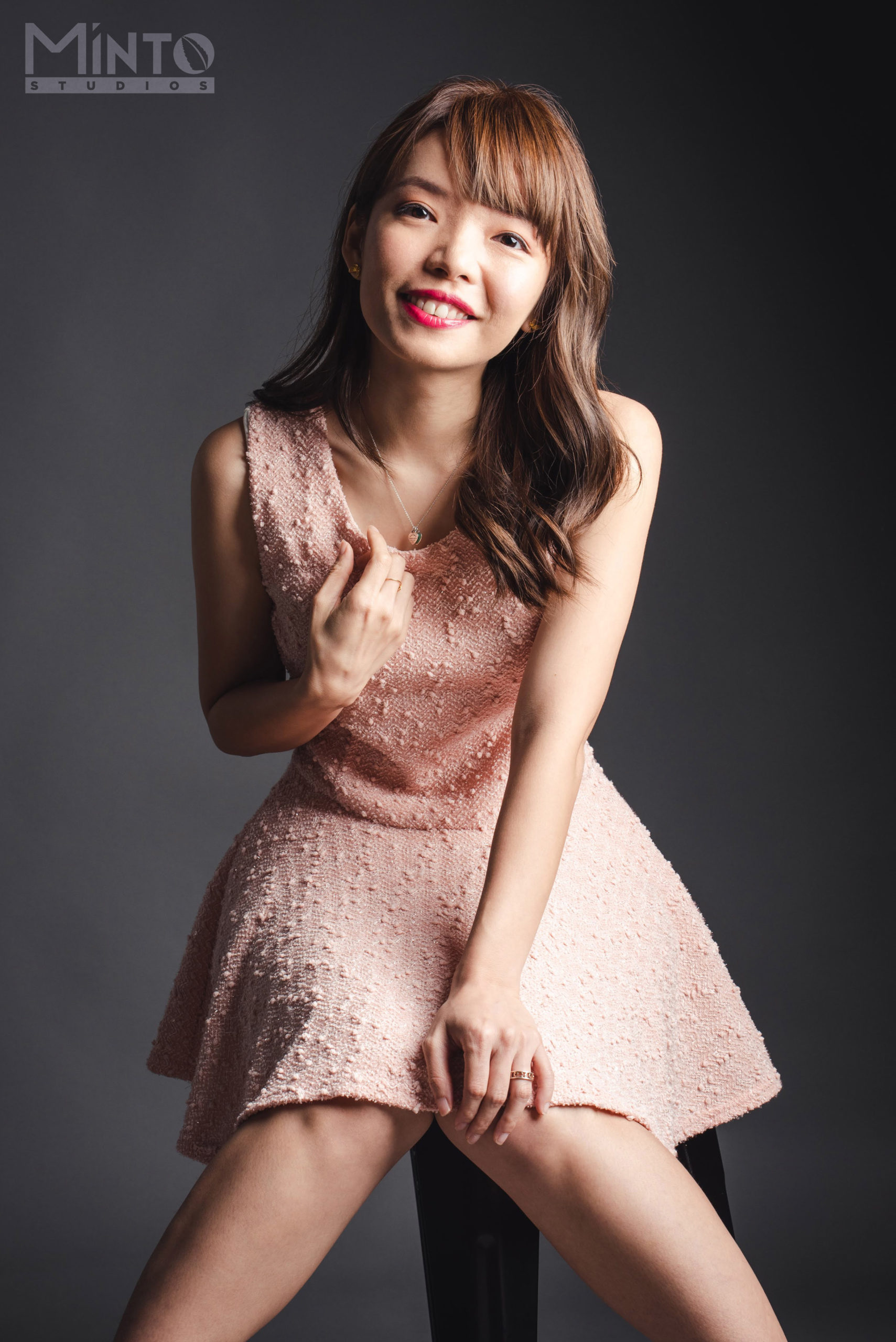 1/2 of #TheEpiphanyDuplet, Tiffany Yong juggles her ABCs – Acting, Blogging and Coaching/Consulting as she is fuelled by passion and drive to succeed.
It is not easy to make a living in Singapore just purely based on Acting, so with Blogging to help her with her online presence, and Coaching kids drama, private tutoring and freelance social media consulting to finance her life, she is currently leading the life most people hope to have: Living the Dream!