Long Long Time Ago 2 (我们的故事 2) Movie Review | by tiffanyyong.com
Recommended Audience: Fans of Aileen Tan, Mark Lee, Wang Lei, Suhaimi Yusof, Ryan Lian Yong Yi, Benjamin Tan, Yan Li Xuan, Ng Suan Loi, Silvarajoo Prakasm, Charmaine Sei, ABTM, Jack Neo and period comedy movie fans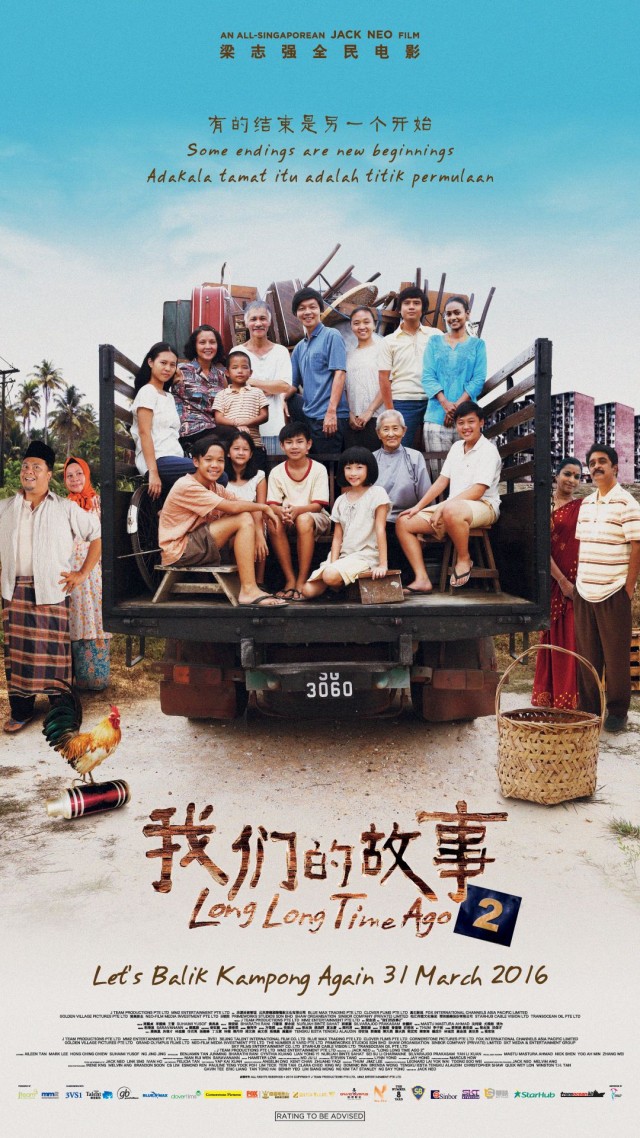 Long Long Time Ago 2 (我们的故事 2) Movie Synopsis
After the 1969 nationwide floods, Zhao Di takes over her father's family farm with the help of reformed gangster Ah Long. In 1977, the Government begins expropriating land for redevelopment, forcing villagers from their kampongs. Licensed farmland owners, such as Zhao Di, are financially compensated for their land.

Ah Kun, Zhao Di's greedy brother accuses Zhao Di and Ah Long of having an affair to tarnish her name in front of the family. In the midst of Ah Kun's persistent accusations, Zhao Di's health takes a hit. Will Zhao Di be able to keep her hard-earned compensation money? What will become of her family if Zhao Di's health continues to deteriorate? As people change with time, will the kampong spirit remain?
Long Long Time Ago 2 (我们的故事 2) Viewer Rating: 4.5/5 ****
Long Long Time Ago 2 (我们的故事 2) Movie Review:
Continuing from the first film screened just 1.5 months ago, Long Long Time Ago, Part 2 talked about how Zhao Di (Aileen Tan) and her family went through the 1970s period. With the characters still fresh in our minds, it wasn't difficult for the audience to fall right back into the story.
While the first film has plenty of special effects, the second dealt more with the emotional aspects and touches heart with the nostalgia and simple happiness. Kids grew up (Su Ting turned from Yan Li Xuan to Cynthia Kuang) and adults aged. There were deaths in the story, but I was surprised how it was handled. No funerals, no dramatic crying (Ok, there were some, just for laughs) and the subtlety was so un-Jack Neo style that it made me cried. Because that is how exactly life is. People leave, and the rest move on. Life keeps going.
The inter-racial marriage between Ah Hee (Benjamin Tan) and Rani (Bharati Rani) provided enjoyable entertainment in the film. From trying to overcome the past grudges, to having mutual agreements on the marriage customs, it was hilarious to see how the neighbourhood try all methods to pacify the two hot-headed and stubborn families.
The comradeship between Ah Long and Zhao Di was the part I was (most) looking forward too, after all, Ah Long did have a very outstanding performance in the first part. The reformed gangster now became every ladies' dream guardian angel (I think delivering piglets when Zhao Di was praying for it counts as one right?) but did not have substantial scenes to make a significant impact. I was a little disappointed with how it turned out, but could only "pray" for more stories if there's a part 3 as the director suggested.
Apart from the few super imposed HDB sceneries, the modern settings were refreshing from the eyes of a kampong people. There were several eye-catching scenes such as a woman's armpit hair and close-ups of the wooden toilet (plus human feaces). But what made the story memorable was the contrasting performance by Zhao Di (Aileen Tan) and Ah Kun (Mark Lee). The quiet versus loud, the hardworking versus laziness, the changes in the personality brought about by the environment and deaths, it is a film you should definitely watch (especially if you've caught the first film!)
Do You Know?
For the confrontation scene between Ah Kun, Zhao Di and Ah Long, it took Ah Long (Ryan) 44 times to get the scene right.
The scene of Ah Kun (Mark Lee) slapping his niece and nephew is real. The actors did over ten takes.

When asked which is their favourite props, Mark Lee say it's the television, Wang Lei chose the old rattan rocking chair, Charmaine Sei chose the foot-operated sewing machine, while Benjamin chose the cloth baby-hammock.
It took two years to write and research the script for the film, and the writing began before Jack Neo's team started work on "Ah Boys to Men 3: Frogmen." The movie was spread into 2 parts as high cost (S$5 Million) was required to recreate the sets of the mid 1900s in Ipoh's Kampung Cina Pusing and Singapore.
Cynthia Kuang was chosen to reprise the grown-up version of Zhao Di's daughter, Su Ting because of her fluent Hokkien dialect. However, when she first came to the set for her role, her performance was below expectation and she was told that she might be taken off the role if she could not get it right. Luckily, after much guidance and observation, she finally grasp hold of the character.
Behind The Scenes and Interviews
Check out Long Long Time Ago 2 (我们的故事 2) Facebook Page!
Long Long Time Ago 2 (我们的故事 2) is out in cinemas on 31 March 2016. Movie Sneaks is out from 24 March to 27 March 2016.
xoxo



Facebook | Instagram | Twitter | YouTube
*Disclosure: Invitation by Golden Village. No monetary compensation was received for the movie review.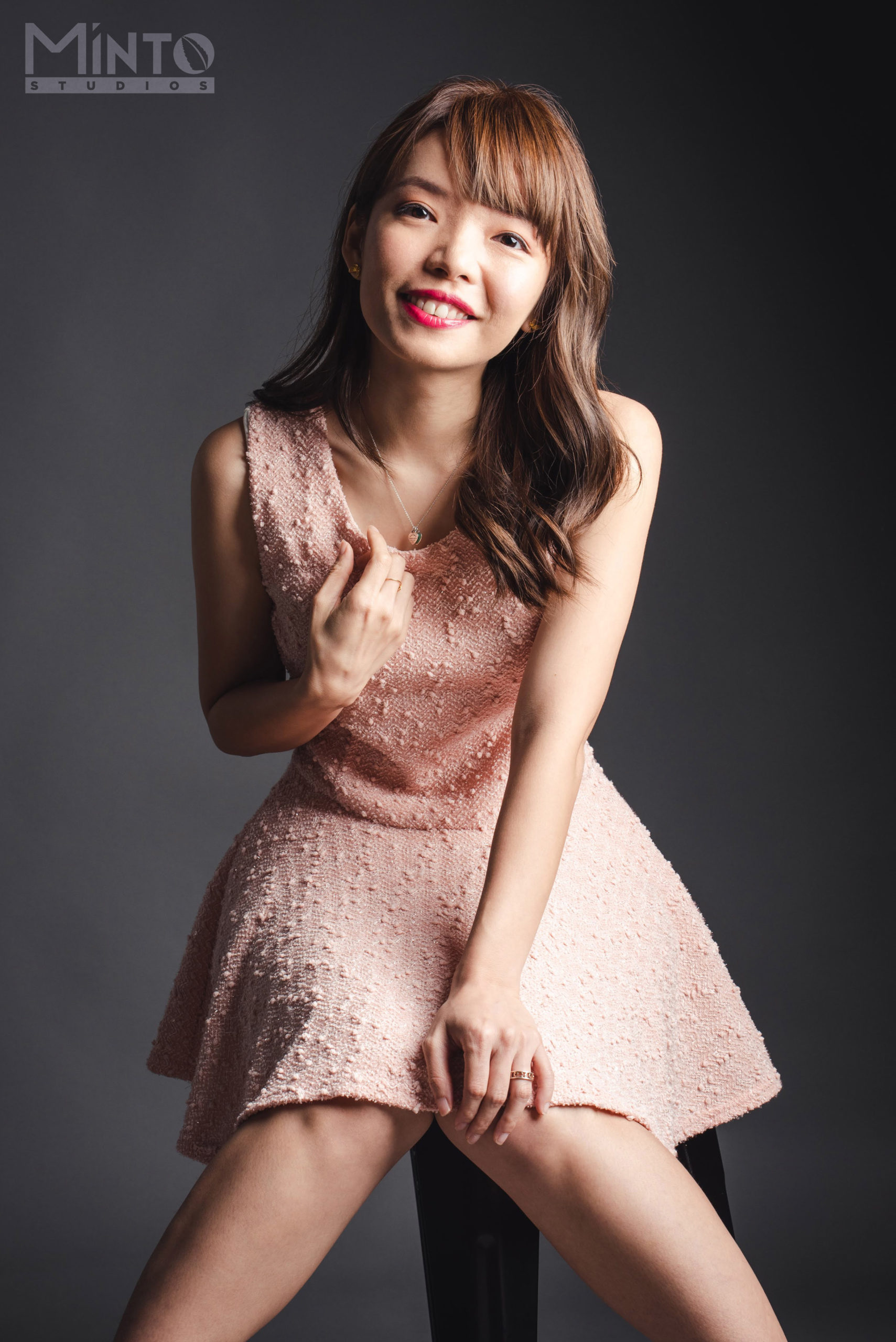 1/2 of #TheEpiphanyDuplet, Tiffany Yong juggles her ABCs – Acting, Blogging and Coaching/Consulting as she is fuelled by passion and drive to succeed.
It is not easy to make a living in Singapore just purely based on Acting, so with Blogging to help her with her online presence, and Coaching kids drama, private tutoring and freelance social media consulting to finance her life, she is currently leading the life most people hope to have: Living the Dream!