Mr Unbelievable Movie Review | by tiffanyyong.com
Recommended Audience: Fans of Chan Tian Wen 陈天文, Liu Ling Ling 刘玲玲, Marcus Chin 陈建彬, Roy Li Fei Hui 黎沸揮, Jaime Teo 赵彩聆, Tosh Zhang 张智扬, Ong Kuo Sin 王国燊, Eden Ang 翁于腾, Charlie Goh (吴清樑), Hayley Woo Jia Yi 胡佳嬑 and comedy movie fans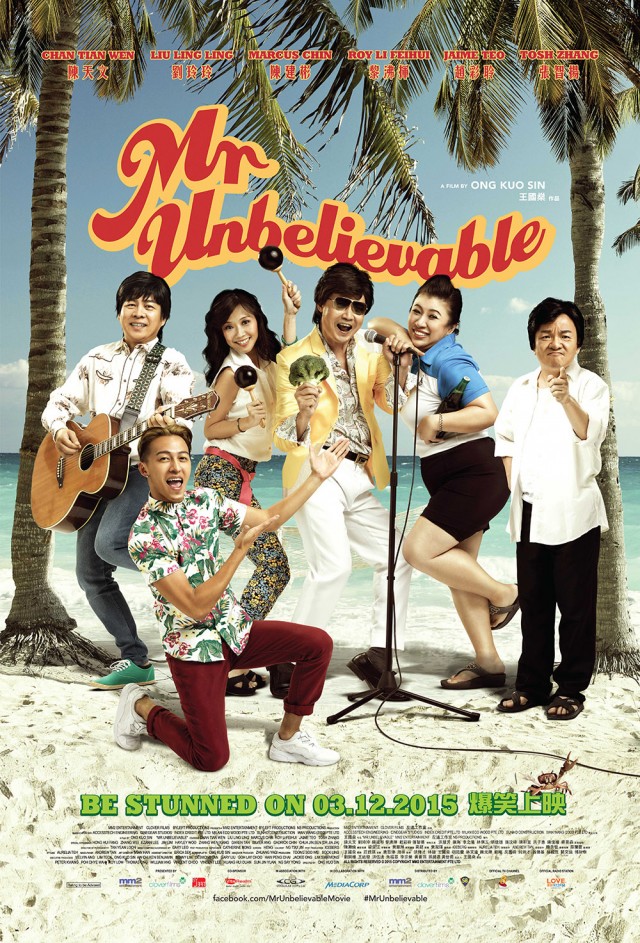 Mr Unbelievable Movie Synopsis
Born on 9 Aug 1965, Eric Kwek Hock Seng takes it upon himself to the symbol of national pride. He follows every national campaign with great support and interest. Raised in a predominantly Dialect/Mandarin speaking environment, English was a hard language to master for Eric; especially with his family thriving in a local Getai business.

However, Eric wants to change all of that by adding English lyrics into Chinese songs albeit to strong objection from his family and friends. Undeterred, Eric Kwek sets on a musical journey that sees him through mostly lows and finally hits a high when he is at the ripe old age of 50.
Mr Unbelievable Viewer Rating: 3/5 ***
Mr Unbelievable Movie Review:
A spin-off film from a music video that went viral (more than 3 million views!), the Mr Unbelievable movie shares how the music video come about. Many mistook the name of the film as one of the super-hero movies from Marvel or DC Comic, but it is just a simple story about a grass-root character who dreams about being famous.

With zero expectation, the cheesy film touched me (surprisingly) at certain parts. Through different language mediums, the film used many flashbacks to the 80s to provide the audience with a backstory of how Eric Kwek becomes what he is now.
With musical aspects and a very short humourous fight-scene, the film also gave a little insight to the post-getai era, as well as a hint of how competitions are often rigged to boost the fame of one of the contestants. There were many cringe-worthy moments, like how Man Li (Liu Ling Ling) tried to be gentle towards Eric Kwek (Chen Tian Wen), huge contrast from her usual loud characters.
Of course, there are still some letdowns. With frequent flashbacks to the 80s, Eric Kwek's look didn't change nor look younger despite that being him in his 20s. Eric's love interest Ah Hua (Jaime Teo) didn't seem to age on the other hand. The poor planning on the make-up of the two different eras made this film as "unbelievable" as its name.
Try catching this film if you need some laughter during the weekdays, and if you are able to look beyond the corny plot, you might just be inspired by the sudden and ridiculous boom into fame of "Eric Kwek" (or Chen Tian Wen) when he's in his 50s. Morale of the story, never stop trying!
Do You Know?
Mr Unbelievable, a movie spinoff of the viral music video, Unbelievable.
This song was written to service a plot line in the latest season of "Spouse For House" where a main character Kai (Desmond Tan) has a unique speech pattern. The writers thought it would be really fun to justify how this "unnnnnnbelievable" speech pattern came about and cooked up an episode specially for it.
Director Kuo Sin wrote the viral hit song "Unbelievable" for "Spouse For House" and also serves as the Executive Producer for Channel 5's 199-episode long form drama, "Tanglin."
He also engaged Eden Ang and Charlie Goh who starred in Tanglin to cameo in the film. Eden Ang, who is known for his breakdancing background and involvement in local Youtube Channel Wah! Bananas, was involved in the choreography of the action scenes in the film with Liu Ling Ling.
The movie was filmed and completed in 15 days. Chen Tian Wen filmed from 7.30am till 8pm daily for 15 days. He became tanned after a full-day outdoor shoot at the beach. For the role, he started a diet and lost 10kg.
Behind The Scenes and Interviews
Check out Mr Unbelievable Facebook Page!
Mr Unbelievable is out in cinemas on 3 December 2015.
xoxo



Facebook | Instagram | Twitter | YouTube
*Disclosure: Invitation from Clover Films Singapore. No monetary compensation was received for the movie review.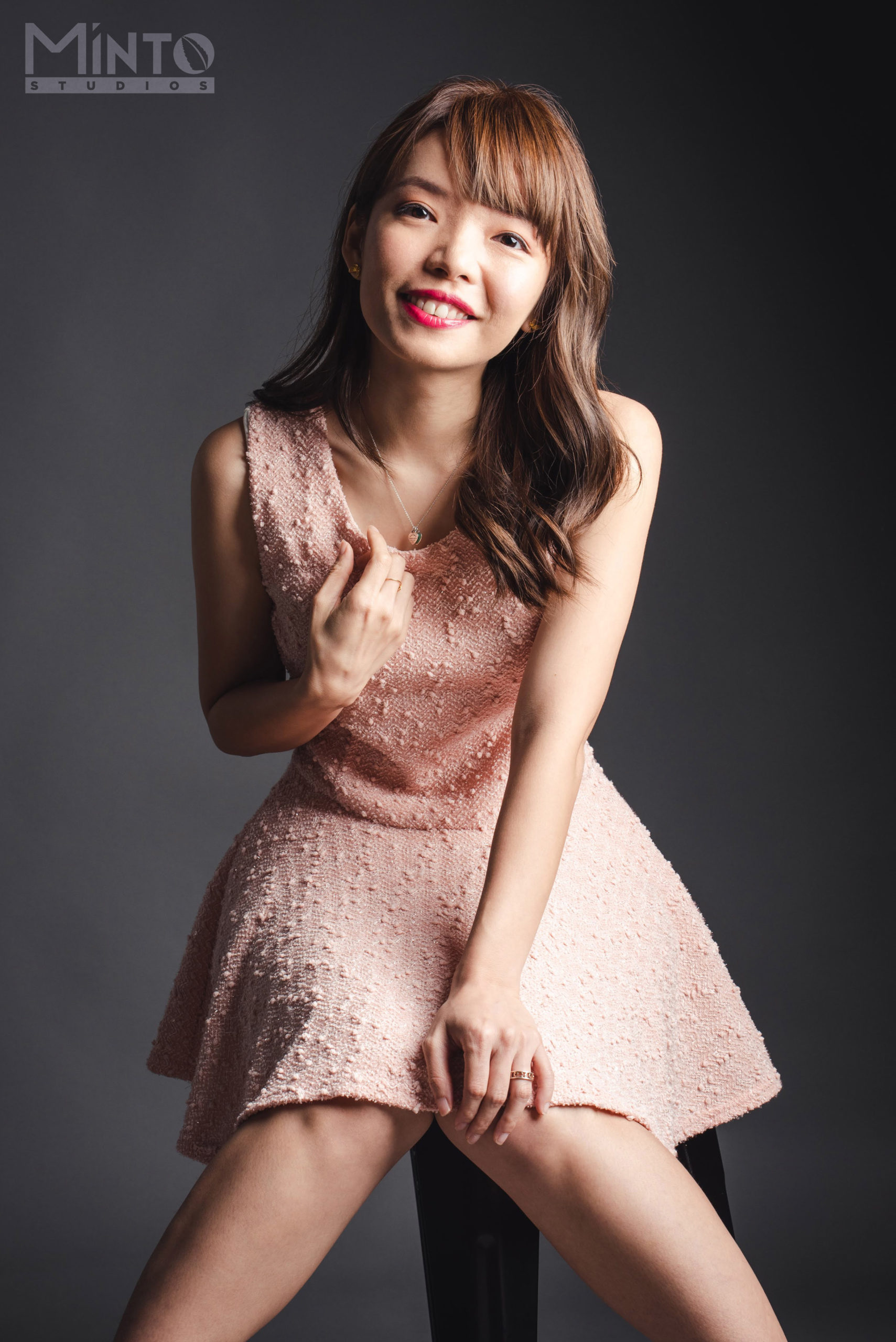 1/2 of #TheEpiphanyDuplet, Tiffany Yong juggles her ABCs – Acting, Blogging and Coaching/Consulting as she is fuelled by passion and drive to succeed.
It is not easy to make a living in Singapore just purely based on Acting, so with Blogging to help her with her online presence, and Coaching kids drama, private tutoring and freelance social media consulting to finance her life, she is currently leading the life most people hope to have: Living the Dream!