I got into the
Beauty Bound Asia

National Finals!

Being one of the top 30 out of the 70 over contestants in Singapore to be chosen for Beauty Bound Asia National Finalists, this was really exhilarating for me. I'm not really expecting to be chosen for the Asia Finalists (only 2 vloggers will be chosen from each city) as I wasn't a beauty vlogger to begin with, but it's definitely a good start (and improvement) from the last contest I joined 3 years ago.
As compared to the semifinals where I was quite half-hearted, wondering whether to join or not, this time, I put in a little more effort (see my dressing up and preparing here) for the Beauty Bound Asia National Finals workshop, thanks to my outfit sponsor: SpunkPunkFunk and hair sponsor: Shunji Matsuo!
Beauty Bound Asia National Finals Hackathon
Before the event, we were informed that there would be a live event challenge called the Beauty Bound Asia Hackathon. We were asked to bring (1) Camera; (2) Make up remover; (3) Our skin care products; (4) Our makeup kit and tools.
In the hackathon, we had to do an activity on the spot: REMOVE OUR MAKEUP (thank god for Casio ZR3500's makeup mode!) We were then given 30 minutes to put on our makeup again.
So this is the make-up look! Nothing much right? I am used to doing makeup within 10 minutes, so when they gave us 30 minutes, I was in fact, panicking, because I assumed they wanted a more elaborated and obvious makeup look.
Besides this challenge, we had a informative session with Skincare + Makeup Guru Larry Yeo who can make us feel "naked" I mean, "makeup-less" with his piercing stare! Also, Elle Singapore's Health & Beauty Director Vanessa Chia who shared with us her tips on how to source for latest beauty and fashion trends!
Beauty Bound Asia National Finals Unboxing Videos
For the finals, we are supposed to do another 2 videos. The first one is the unboxing video for the goodie bag given to every contestant at the end of the workshop!  
To continue from the first Unboxing video, I decided to bring the Nerd and the Diva to the swimming pool this time. To bring out the the personality of the two characters, I thought of the idea using a swimwear outfit as a comparison. The one from the Nerd was a personal "collection" from my mum, so I won't be showing any photos.
As for the Diva's swimwear and sarong, it is from Bella Kini Singapore, a swimwear boutique and brand distributor who has been around since 2004! My first (and only) bikini was purchased 3 years ago from Bella Kini for a bikini photoshoot, and ever since then I could hardly find one that I'm satisfied or comfortable with!
As I am petite, it is not easy to find a suitable swimwear that can bring out the figure. I felt lost and overwhelmed with the design (and cost) of the different swimwear. But thank goodness Iris, the owner of Bella Kini was there to help me. She was able to accurately tell me the design that will fit my frame.
So 3 years later, when encountering similar problem, I decided to approach Iris to recommend a brand that will fit the fashionable Diva character! She chose this Bella Kini exclusive design from Saha Swimwear. Besides the colourful design, I love how this bikini has underwire, providing me the security and comfort!
Beauty Bound Asia National Finals Unboxing Products
So here's the list of beauty products in the box for your reference:
SK-II Facial Treatment Essence: SK-II's signature product. Facial Treatment Essence has over 90% Pitera. In just 14 days, your skin's 5 dimensions are visibly transformed: spots are less visible, appearance of wrinkles is reduced, skin texture is more refined, firmness is improved and radiance is beautifully elevated.
SK-II Cellumination Aura Essence: This extraordinary brightening serum containing SK-II's unique whitening complex and Pitera. It brightens and evens out your skin tone to give it an aura-like glow, as if skin is illuminated from within.
SK-II Whitening Power Spots Specialist: The potent formula contains a unique SK-II skin whitening complex, 'Ultimate Spots Corrector' that sinks into the deep layers of your skin. Melanin production is regulated at the source, preventing spote even before they appear. SK-II Auractivator CC Cream: 5 Amazing benefits: brightening (from SK-II best selling Cellumination Aura Essence), protection (SPF50 PA++++), coverage (natural tint for a flawless finish), moisturizing (light and hydrating formulation), and glowing (iridescent micro pearls pigments to improve skin surface glow).
SK-II Stempower Eye cream: Formulated with SK-II's most awarded anti-aging technology – a potent combination of Stem-Acanax Eye Complex and Pitera, Stempower Eye Cream provides firmness around the 3 crucial eye points ((eyelid, eye corner, under eye)
Nioxin Three Part System Kit: Volumizing leave-on treatment for normal to thin-looking hair – contains antioxidants and botanical to help provide a refreshed scalp environment.
Nioxin Diaboost: An innovative leave-on treatment used to increase the thickness of each existing hair strand, for a fuller looking head of hair. DIABOOST penetrates the hair and makes it manageable and full, as well as protecting hair against breakage, allowing it to grow longer. It's as if you had up to 11,000 more hair strand*
Online Challenge 2: #NoMakeUpMakeup and #JustOutOfBed Look
The next challenge is to provide skincare, hair care and makeup tips for a #NoMakeup look.
The attempt to imitate celebrities was inspired by the #JustOutOfBedLook trend that went viral sometime back. To be truthful, I am blessed with numerous sponsors who are helping me maintain my skin and hair!
Creating the #NoMakeup and #JustOutOfBed Look
I guess many of us have the same problem of looking super tired and haggard without our makeup, which is the reason why I have been trying to work on the #BareFaceProject this year!
Photos of #JustOutOfBed look was viral and trending since the start of 2015, and after observing the various celebrities' photos, they had one common quality: Good skin! Just for fun, I tried to imitate Japanese celebrity Chiaki Ito's #JustOutOfBed look.
Products I used:
Beauty Supplement: Kinohimitsu Collagen BG Diamond Kinohimitsu is No.1 best selling beauty functional drink in Singapore and Malaysia. For this antioxidant-filled BG Diamond drink, it has Marine Collagen, Oat Beta-Glucan, Snow Fungus and Soy Isoflavone which can help firm up skin for a more lifted look and tighten pores for velvety-smooth skin!
Hair Care: Shiseido Professional: The Hair Care Luminoforce This was recommended by my hair stylist, Fannie from Shunji Matsuo. This professional series is specially recommended for hair that has undergone repeated colouring and in need of shine! The LUMINOFORCE has 'Reducing Hair Coarseness Technology", lipid repair agent, s-hyaluronic acid, evening primrose oil and arginine which are able to restore the beautiful texture and shine of salon colored hair and turn the hair sleek, supple and shining.
Hair Care: L'Oreal Paris Elvive Extraordinary Oil This 5-in-1 Miracle Hair Perfector is able to provide an instant glowing shine and silky softness to the hair upon application. Enriched with a blend of 6 precious flower extracts, it can be used as a conditioning treatment, styling product, as a serum or as an instant hair pick me up! As I frequent Shunji Matsuo every month, I rarely take care of them. But this oil is my go-to when I have bad hair days!
Skincare: Institut Esthederm Intensif Propolis was reintroduced to me recently again by Rina, my current facial sponsor from Leatiful Beauty & Health Home Facial. The Propolis is a natural purifying agent which possesses purifying, antiseptic, decongestant, soothing and healing properties. The Propolis serum has high concentration of propolis to treat acne-prone skin which produces excess sebum and can help diminish blemishes, brighten complexion and purify the skin!
Skincare: SkinCeuticals Phyto Corrective Serum is a product which I have previously reviewed. It was recommended by Dr Gerard Ee from The Clifford Clinic and is optimal for sensitive skin. The light oil-free serum contains botanical extracts like cucumber, thyme and plant glycosides to help soothe and calm the skin.
Skincare: LeeJiHam P.Antartica 77 Cream We all know hydration is very important to the skin, but many creams tend to make our face look oily (or even breakout) halfway through the day. Paraben-free + alcohol-free Antarctic Cream by LJH Skin Science R&D Center, a magic cream containing 77% of P.antarctica growing at the extreme low temperature of the Antarctic glaciers! Applying this not only coats the skin with moisture, it can calm the skin and sooth troubled skin too. The madescasic acid from centella asiatica helps fade scares and enhance skin reheneration too!
Skincare: Leatiful Beauty & Health Home Salon Tinted Pimple Cream is an in-house product exclusive to the salon. I like how the herbal-scented pimple cream is able to double as a concealer. It also provides a protective coverage between my skin and normal makeup and reduces breakouts.
Makeup: Touch in SOL Perfect sebum control foundation from Korea is a brand readily available in local drugstore like Watsons and Guardian. The sebum control foundation provides SPF15 sun protection and does not contain parabens, ethanol, mineral oils, tar based pigments or any animal ingredients. It provides a full coverage while hydrating, giving a natural look when applied.
Makeup: Touch in SOL mineralise you powder: works as a makeup base, foundation, pact and powder. The air-like pure mineral powder contains "Dark out TM" which helps brighten up the skin tone and provide prevention of melanin pigment.
Lip Care: Burt's Bees Replenishing Lip Balm with Pomegranate Oil is a 100% natural, hydrating and revitalizing tinted lip balm which provides your lips with antioxidant-rich pomegranate oil!
Need More Enhancing?
I will usually stop here to give a real no-makeup look. But if you have heavy eyebags, small eyes or sparse eye-brows, you can also apply some of the products below:
Makeup: NovaLash 24 hour Cream Shadow Triptychs (Garden of Eden) is a semi-permanent cream formula designed for "extended-wear". They come in "triptychs" ( 3-color kits) that include a semi-permanent eyeliner pencil and an applicator brush. Here, instead of using it as an eye shadow, I apply some of the brown shade (Original Sin) on my eyebrows as a light filler.
Makeup: K-Palette Fiber Mascara Instead of using eyeliner to enhance the eyes, which will be easy to see the make-up effect, I recommend using a mascara to slightly enhance your eyes. Originated from Japan, this 1 Day Magic K-Palette Magic Fibre Mascara will give you the natural yet kawaii look. This is a double ended mascara; one end has mascara, the other has fibre to give your lashes extra length and volume. Enriched with marine collagen and hyaluronic acid to moisturize and provide extra care to eyelashes, the waterproof and quick dry mascara is able to increase the volume of your eyelashes UP TO 10 times with the thick fiber brush!
Ta-da! Haha, Ruby Lin has been my (only) favourite Asian celebrity since 1999, and don't she look ageless? Fans of Ruby Lin don't hate me OK? I'm just looking up to my idol! Hope this article help to make my video clearer and do feel free to comment below if you have more questions about the products or videos!
Special Thanks To:
Priscilla for taking time off to film the video for me!
Website: http://www.pingerrain.com/
Facebook: https://www.facebook.com/pingerrain
Instagram: http://www.instagram.com/pingerrain
Bella Kini Singapore
Website: http://www.bella-kini.com/
Facebook: https://www.facebook.com/BellaKiniSG/
Instagram: https://instagram.com/bellakini/
Last but not least, Beauty Bound Asia, SK-II and Youtube for the workshops, products and knowledge!
Website: http://beautyboundasia.com
Facebook: https://www.facebook.com/BeautyBoundAsia
Instagram: http://instagram.com/beautyboundasia
Twitter: https://twitter.com/beautyboundasia
Hope you guys have enjoyed my videos and please help to subscribe to my channel and share your favourite video with your friends!
UPDATES: Congratulations Jazzy and SuperPrincess Jo for winning the National Finals! They will be going to Singapore for the Asia Finals~ Woohoo…
Also, there were some people who messaged me privately to ask me who are my beauty sponsors and where are they from. So here's the list:
Aesthetics: The Clifford Clinic (Reviews)
Address: 24 Raffles Place, #01-03 Clifford Centre, Singapore 048621
Tel:+65 6532 2400
Website: www.cliffordclinic.com
Facials: Leatiful Beauty & Health Home Facial Singapore (Reviews)
Address: Jurong East Street 13 (Between Jurong East MRT & Chinese Garden MRT)
Tel: +65 8222 2166
Website: http://www.homebasedfacial.com/
Hair: Shunji Matsuo (Reviews)
Address: Ngee Ann City Tower B #05-23, 391 Orchard Road, Singapore 238872
Tel: (+65) 6238 1522/1514
Website: http://www.shunjimatsuo.com.sg/
Slimming: Annabelle Skin (Reviews)
The Adelphi, 1 Coleman Street #02-42, Singapore 179803
Contact: +65 6336 8975
Website: http://annabelleskin.com/
xoxo



Facebook | Instagram | Twitter | YouTube
*Disclaimer: Please be rest assured that even though the products were sponsored for Beauty Bound Asia contest, it does not have any bearing on the content of this post. Opinions stated are genuine and honest. Also note that all sources, information, content, links are valid to change at any time.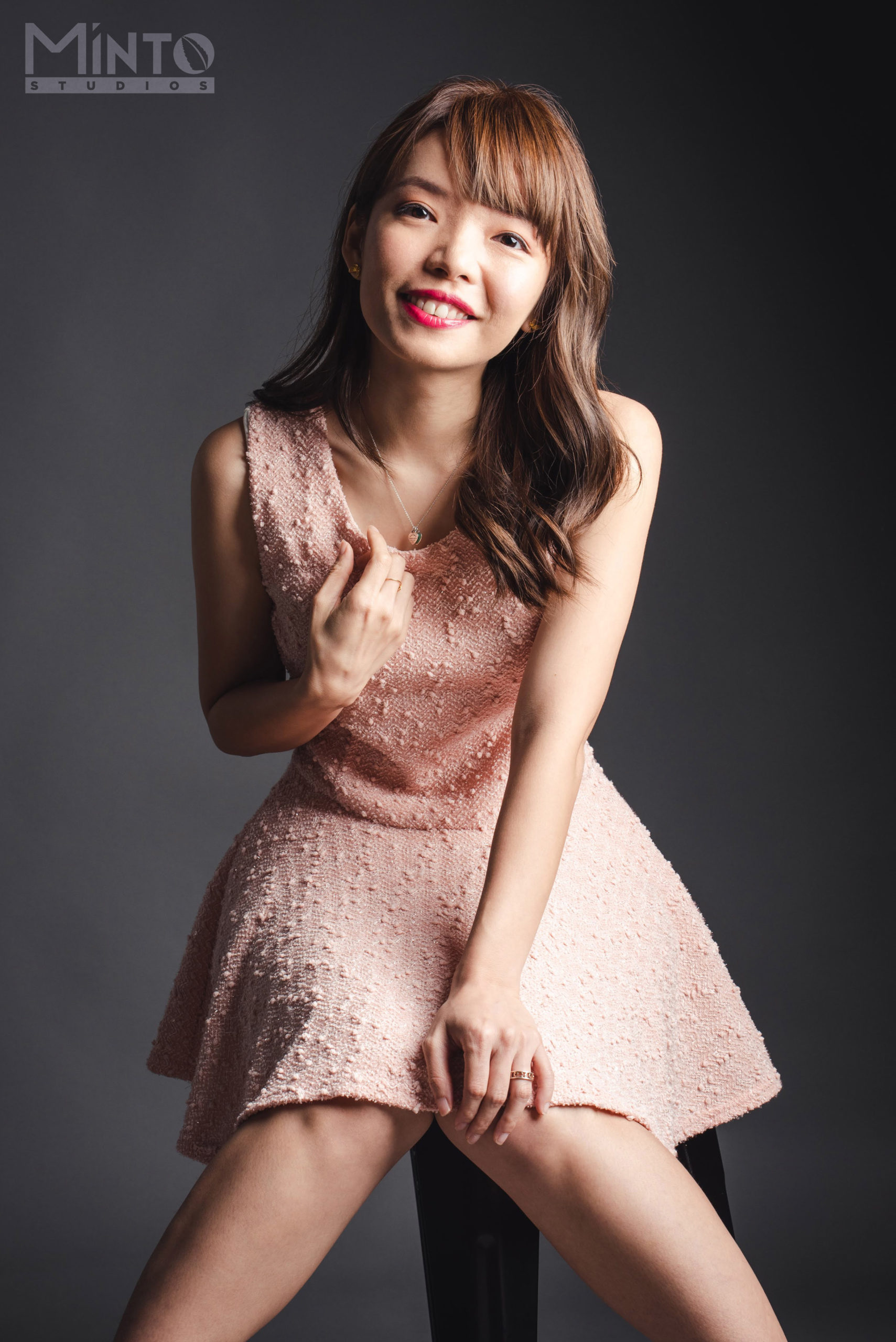 1/2 of #TheEpiphanyDuplet, Tiffany Yong juggles her ABCs – Acting, Blogging and Coaching/Consulting as she is fuelled by passion and drive to succeed.
It is not easy to make a living in Singapore just purely based on Acting, so with Blogging to help her with her online presence, and Coaching kids drama, private tutoring and freelance social media consulting to finance her life, she is currently leading the life most people hope to have: Living the Dream!