(Heart Attack) ฟรีแลนซ์.. ห้ามป่วย ห้ามพัก ห้ามรักหมอ Freelance Thai Movie Review | by tiffanyyong.com
Recommended Audience: Fans of Sunny Suwanmethanont ซันนี่ สุวรรณเมธานนท์, Davika Hoorne ใหม่ ดาวิกา โฮร์เน่, Violette Wautier วี วิโอเลต วอเทียร์, Nawapol Thamrongrattanarit and comedy/romantic movie fans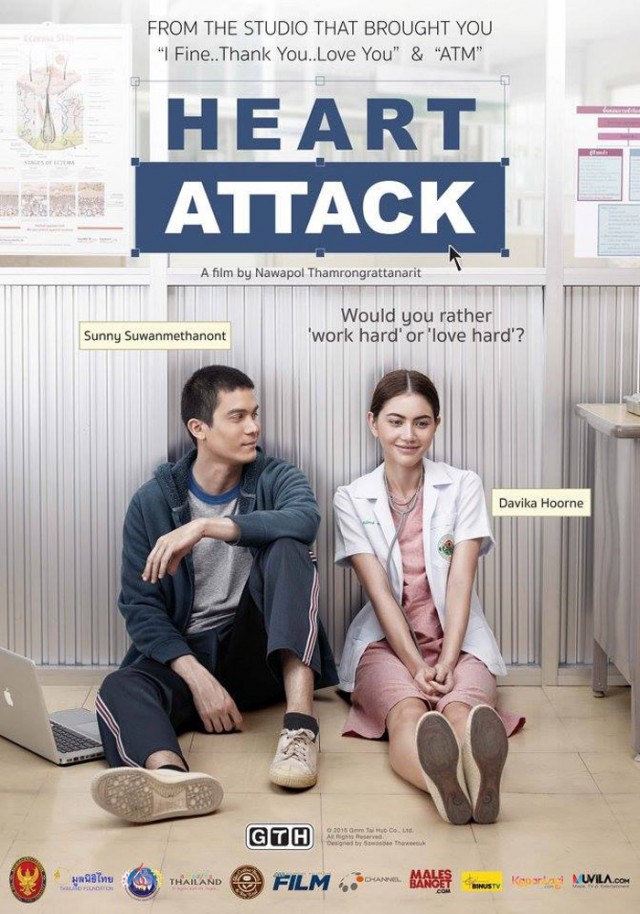 (Heart Attack) Freelance Thai Movie Synopsis
In Freelance … Ham Puay Ham Phak Ham Rak More (ฟรีแลนซ์.. ห้ามป่วย ห้ามพัก ห้ามรักหมอ), Yoon" (Sunny Suwanmethanont) is the busiest 30-year-old freelance graphic designer and retoucher in Thailand.
After staying up working for 5 days straight, strange rashes start to appear on Yoon's body. Yoon eventually relents and brings himself to a public hospital. There, he meets "Doctor Imm" (Davika Hoorne).
(Heart Attack) Freelance Thai Viewer Rating: 3.5/5 ***
(Heart Attack) Freelance Thai Movie Review:
"Welcome to my life – the Freelance Life." I can't help but want to say this 5 minutes into the film. Freelance Ham Puay Ham Phak Ham Rak More (ฟรีแลนซ์.. ห้ามป่วย ห้ามพัก ห้ามรักหมอ, a.k.a. Heart Attack) which means Freelance…no getting sick, no resting, no falling in love with the doctor, has a typical trailer which is able to capture mass audience and surprise them with a unique concept.

Accurately depicting the life of a freelance graphic designer, I can't help but recall my time back in school when I was racing against time to edit videos and catching small naps in between rendering time. There were plenty of moments where I saw myself in Yoon, the main lead who spent nights staring at a computer skin. While I don't do much commercial photo retouching, the the irony on how he spent house retouching people's photos landed him a skin rash was similar how I spent hours writing and sharing my sponsored services and paid advertorial gave me an unhealthy lifestyle I wasn't supposed to have.
The particular scene where he was so busy that he attended a friend's father's funeral and ended up searching for WiFi + plugging the laptop right next to the casket had gotten many laughing. Yet this was what I did many a times. I'm always seen with my laptop at events and gathering, and times away from the computer somehow seems to be a waste of time. Funny? Indeed, in the context of the movie. But definitely not when you had tons of work to complete, and you realise you are losing friends when struggling to juggle your work.
With many familiar faces, this is a light-hearted film which gives the audience food for thought. I won't try to reveal too much of the plot, but this definitely has an unexpected ending. Sunny Suwanmethanont was perfect as the workaholic freelancer. He was able to portray the character well, as well as the love-at-first-sight shy guy who did not want to show his crush his body.
Davika Hoorne as Imm the public doctor has this unspoken spark in her. Without the typical hair-blowing beauty awe-struck scene, I like how Yoon (Sunny) was able to strike that silent chemistry with Imm without too much in the face flirting. The film was told largely from Yoon's point of view, I was as curious as everyone else what Dr Imm is thinking.
Violette Wautier as Yoon's agent and level-headed best friend Je is a strong supporting character which made me wonder if there is more going on behind these 2 characters. Perhaps this is different from the many GTH rom-coms, there were many questions in my mind when I exit the cinema. Why call it Heart Attack? There were no real "heart attack" unless it meant the attacking of the heart from the crush. Viewers are kept in suspense for many things, with the ambiguity, it felt just like the regrets in real life, but it also help bring light to many things in life which we failed to prioritise.
I like how director Thamrongrattanarit avoids the obvious cliché and went towards a more personal level with the use of monologues to understand and feel the character's ambitions, disappointments, frustrations and fears. This is definitely an insightful film, reminding everyone out there the importance of self-care, leisure, and friends.
Do You Know?
The story was written and directed by Nawapol Thamrongrattanari who was inspired by his own experience of getting sick while working as a freelance writer and being overwhelmed when he consulted a doctor, who turned out to be an attractive woman.
This indie director has won several awards for his works, such as 36 (2012) won Turkey's International Antalya Golden Orange Award for the Best International Film and Best Film at Poland's 7th Five Flavors Film Festival in 2013 and Mary Is Happy, Mary Is Happy (2013) won Best Asian Film at the 50th Taipei Golden Horse Film Festival. Nawapol has also written the GTH romantic hit Bangkok Traffic Love Story (2009). "Freelance" was his first film shown in all major theaters.
Sunny Suwanmethanon was known for his 2014's blockbuster comedy "I Fine Thank You Love You".
Davika Hoorne was the female lead opposite Mario Maurer in the top-grossing film of all time "Pee Mak Phra Khanong".
Violette Wautier is a Thai-Belgian singer who appeared in the season 2 of The Voice Thailand.
Shot in 16 days, Nawapol originally wanted to cast new actors in the leads, as he has done with his two previous successes. But he quickly found out that the Yoon and Dr Im characters were too demanding for new actors to handle. "In every film I've ever done, I just cast new actors whose are close in nature to the characters I want them to play. This time I needed acting skills. It was a new experience but one for which I am grateful as its strengthened my directing," Nawapol says.
Nawapol chose a skin rash to bring out the irony of such a condition in a man whose job it is to make people look perfect. Also, it shows better on film than other illnesses
Pee Mak director Banjong Pisanthanakun, cameo in the film, acting as a doctor substituting for Imm during one of Yoon's visits. Another is Bangkok Traffic Love Story helmer Adisorn Trisirikasem, who appears in goofy photos as the soldier boyfriend of Je, and adds to his cult status as a quirky character actor, as also seen GTH's Hormones TV series.
Freelance is being screened at the indie theaters, Lido and House, which is unusual because those places rarely host first-run mainstream Thai commercial features.
Violette and singer-songwriter Aphiwat "Stamp" Ueathawonsuk sang "Vacation Time," an OST for the film which is also a Thai cover of the original English version by Part Time Musicians.
Behind The Scenes and Interviews
Check out (Heart Attack) Freelance Thai Movie Facebook Page!
(Heart Attack) Freelance Thai Movie is out in cinemas on 15th October 2015.
xoxo



Facebook | Instagram | Twitter | YouTube
*Disclosure: No monetary compensation was received for the movie review. Invitation from omy.sg and golden village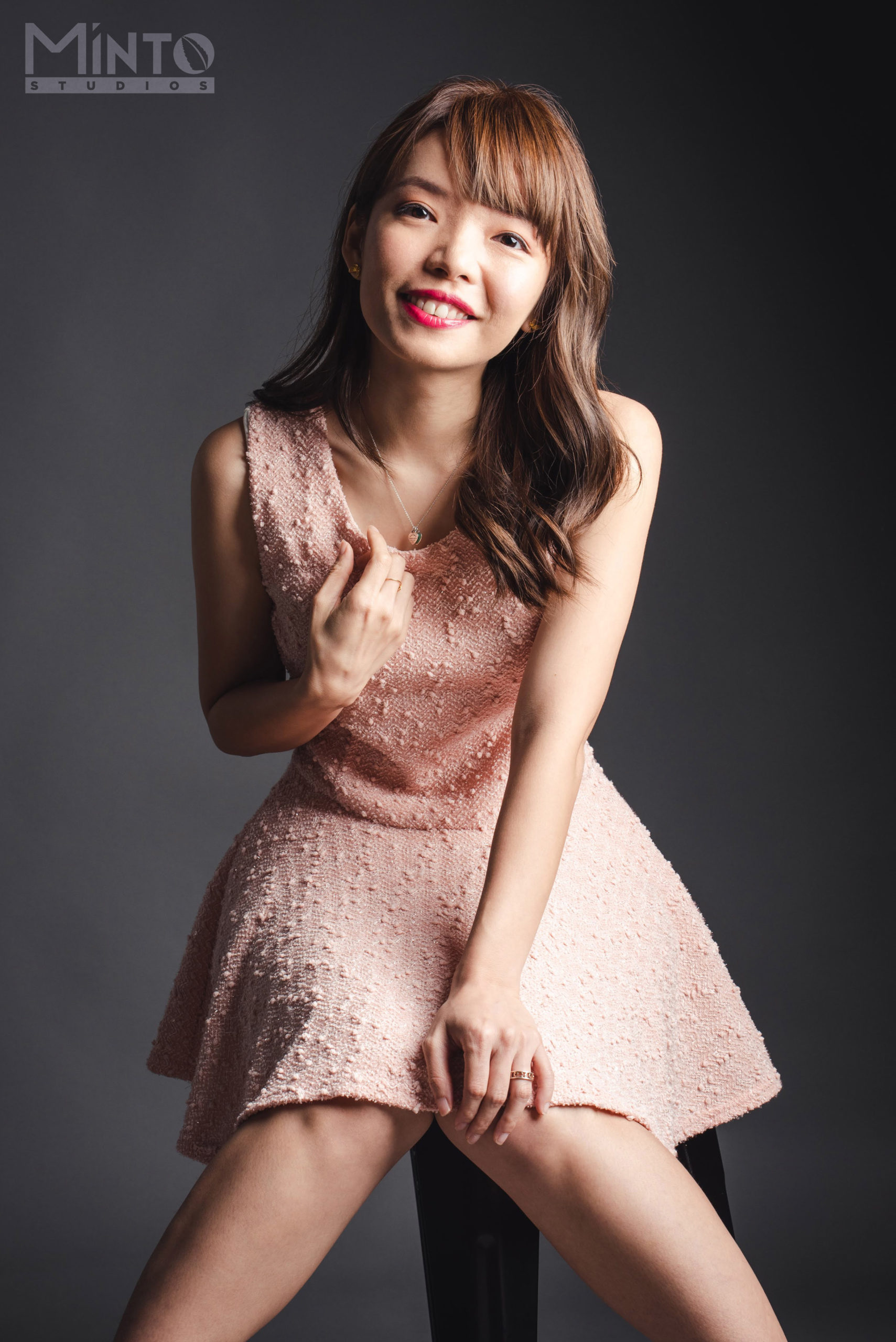 1/2 of #TheEpiphanyDuplet, Tiffany Yong juggles her ABCs – Acting, Blogging and Coaching/Consulting as she is fuelled by passion and drive to succeed.
It is not easy to make a living in Singapore just purely based on Acting, so with Blogging to help her with her online presence, and Coaching kids drama, private tutoring and freelance social media consulting to finance her life, she is currently leading the life most people hope to have: Living the Dream!