Paris Holiday (巴黎假期) Movie Review | by tiffanyyong.com
Recommended Audience: Fans of Louis Koo 古天乐, Amber Kuo Tsai-Chieh 郭采洁, Alex Fong 方中信, Janice Man 文咏珊, Jeremy Jones Tsu 徐正曦, Hu Jing 胡静, Candy Liu 刘梓妍 and romantic comedy movie fans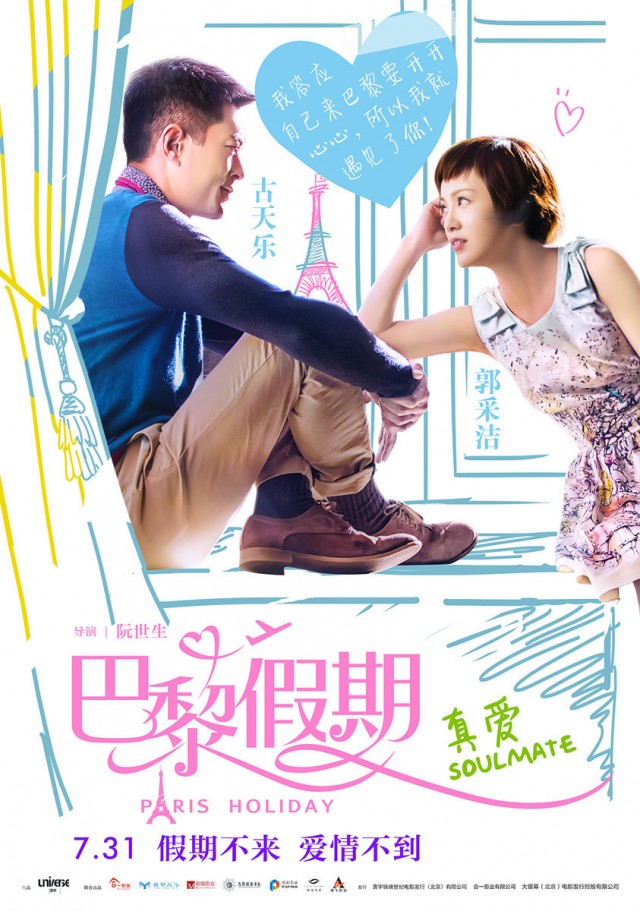 Paris Holiday (巴黎假期) Movie Synopsis
Set in the romantic city of Paris, the film tells the story of a mismatched pair of roommates (Louis Koo and Amber Kuo), who end up falling hopelessly in love with each other.
Paris Holiday (巴黎假期) Viewer Rating: 4/5 ****
Paris Holiday (巴黎假期) Movie Review:
This is a movie which I think most girls will love, (I will personally give it a 4.5/5 from a girl's point of view) but guys might just roll their eyes at this chick flick. With the recent overdose of Louis Koo in the cinemas, I don't think I will need to discuss about their acting anymore, but I will tell you the 3 types of people who should watch this film.
1. The Wanderlust. This is the first time I'm using this word, not that I haven't seen this word around, but simply because I don't see the need to use it. Paris is known for their fashion, beautiful and iconic infrastructure. While it's not the first time I've "visited" Paris via TV (I've just watched Triumph in the Skies II and 江苏卫视 China Jiangsu TV's 我们相爱吧 [We are in love] which both featured Paris), this is the first time I felt that I've truly toured around Paris virtually. The cinematography, the colours, they were so beautiful that I left the cinema feeling as if I've truly taken a holiday.
2. The Lovers. There are 4 types of couples featured in this film, and they are not the idol-drama types of un-attainable couples whom girls dream of and guys lament about. The first pair is Alex Fong and Hu Jing, the long-time-friends couple whom everyone think they are a couple but they are not. The second pair is Louis Koo and Candy Liu, the colleague-couple, know each other through work, fall in love during work and broke up because of work.
The third pair is Jeremy Jones Tsui and Amber Kuo, the long-time childhood couple who went through hardships and studies together, only to break up when everyone thought they are about to get married.
The fourth type is Louis Koo and Amber Kuo, the opposite attract couple, the type who usually hate each other at first sight, but ended up falling in love because both had the same pain. I won't dwell and spoil the story too much but I believe most people will be able to identify and relate to these 4 couples. With the individual relationship problems identified and shown out clearly, I believe this is a pretty good film to prepare couples for similar scenarios and allow them to think ahead for solutions.
3. Broken Hearted. I'm not exactly in this category (Gotten over my ex), but I am still recovering from the hurt from D.H.. I love the advice given by Louis Koo in the film. Learning how to "cut losses" like that of an investment is a great way to describe or look at a relationship that doesn't have any future. There were many more great tips in the film which might work for anyone out there who is nursing a broken heart. Do catch it, and who knows, you might just find your soulmate then! 🙂
Do You Know?
Jeremy Jones Tsui acted as Amber Kuo's ex boyfriend, a sculptor who went to study in Paris with Amber only had 6 minutes of screentime, but his good looks left a deep impression. He put in so much effort into the break up scene with Amber that he couldn't stop crying even after the filming had stopped.
Although Louis Koo and Amber Kuo had appeared in the same movies before (Triumph in the Skies), they had little interaction. For this film, the director request them to film the kissing scene on their first day, both of them NG quite a few times because of the awkwardness.
Alex Fong, Hu Jing, Louis Koo and Amber Kuo had to practise social dance for a long time for the film. When interviewed, Amber Kuo said that Louis Koo is a dominant dancer who will lead her all the time.
The film is said to be a video encyclopedia about Paris as 95% of the film was filmed in Paris. It included almost all the tourist attractions such as the Eiffel Tower, The Palace of Versailles, Arc de Triomphe, Montmartre, Basilique du Sacre, Pont des Arts bridge, winery etc.
Different from his usual cool, cold and complicated on-screen characters and personalities, Louis Koo is a sharp-tongue yet sweet guy pretending to be a gay in "Paris Holiday. Amber Kuo revealed that Louis Koo is good at boiling soup, but everyone will tease him for boiling Silkie Black Chicken instead (because of his dark skin tone).
Behind The Scenes and Interviews
Check out Paris Holiday (巴黎假期) Facebook Page!
Paris Holiday (巴黎假期) is out in cinemas on 13 August 2015.
xoxo



Facebook | Instagram | Twitter | YouTube
*Disclosure: Invitation from Clover Films Singapore. No monetary compensation was received for the movie review.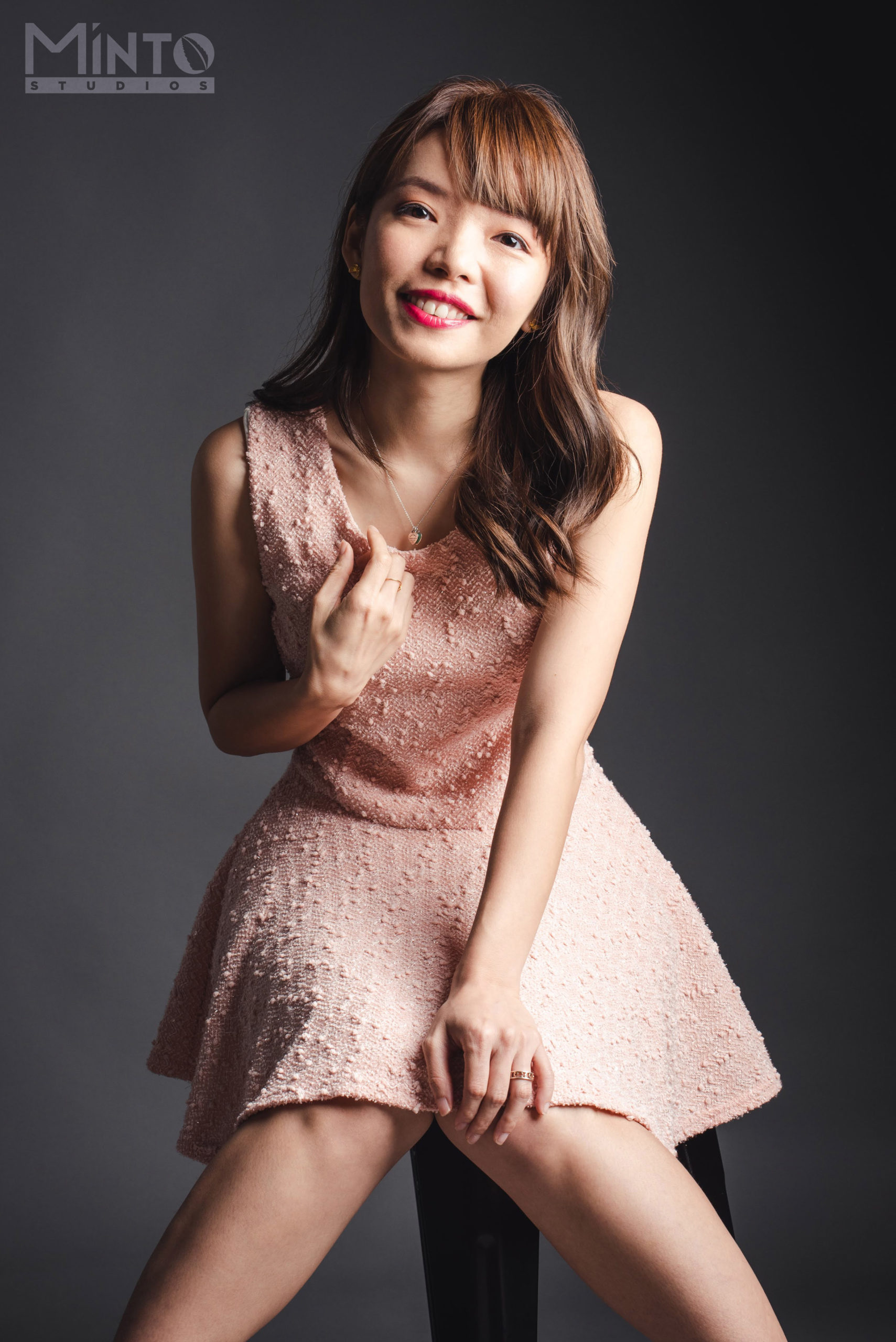 1/2 of #TheEpiphanyDuplet, Tiffany Yong juggles her ABCs – Acting, Blogging and Coaching/Consulting as she is fuelled by passion and drive to succeed.
It is not easy to make a living in Singapore just purely based on Acting, so with Blogging to help her with her online presence, and Coaching kids drama, private tutoring and freelance social media consulting to finance her life, she is currently leading the life most people hope to have: Living the Dream!