Do You Regret Your Degree?
Ever heard of the saying, "What you study may not be what you end up doing"? Or have you ever regretted taking up a particular major because that was not your interest, and you only took it up only to make your parents happy? There were countless people, be it acquaintance, colleagues, friends or relatives who had asked me this question, and my answer had always been the same.

NO! I graduated with a National University of Singapore (NUS) Bachelor's Degree majoring in Communications and New Media (CNM) and I've NEVER EVER regretted choosing this major!
Emcee for CNM Alumni Dinner 2015 X Shunji Matsuo
Loving my department this much, you can bet how excited I was when I received the notification about a CNM Alumni Dinner! The dinner was held at NUSS Guild House @ Suntec City, a place which I've always heard about but never stepped in.
This was the first time CNM has organised an alumni event at this scale. Although there were many unfamiliar faces (there was no one from my year who came 🙁 ) it was still fun to be reconnecting with the alumni from various years starting from the class of 2004 up until the recent class of 2015.
And guess what? I was the emcee of the dinner! As I was saying during my introduction speech, I'm now no long an ABC girl but officially an ABCDEFG! Actor, Blogger, Consultant, Drama, Emcee, Friendly Girl!
Haha, ok, I'm just joking. While my studies in CNM has nothing to do with my decision to be a Full time freelancer, it has helped me survive, and shaped how I chose my path and kept me alive with the ad-hoc projects which paid for my bills. The studies on media writing, the projects on designing and cognitive theories on games etc were put into use when I'm working on various projects.
It was really nostalgic reminiscing with my juniors from the CNM Society (I was the external projects director) about the orientation camps, the activities we did etc. I couldn't help but feel old suddenly with all the updates about everyone's life!
While I was quite nervous about hosting the dinner for that night, meeting my juniors kinda help soothe my jitters. It's like having some moral support and that helped when I was trying to get the crowd warmed up!
Last picture with one of my favourite tutor (Julian on the left) who gave me an A+ for my module despite submitting my portfolio late. Super grateful for that! Haha, but I did put in 200% effort back then! To read more about what happened during the CNM Alumni Dinner 2015, check out the CNM Official Blog!
4 Hours Before the CNM Alumni Dinner 2015
Now that you have seen the glamourous photos, this is how I looked a few hours before the dinner. >.<

My hair looked really unkempt right? Haha… I actually thought it was pretty ok and was planning to visit Shunji Matsuo to just style my hair. But when Fannie saw my hair, she was horrified and insisted in having my hair roots dyed.
As this was not planned, (hair styling using takes about 30-45min) Fannie tried to perform some magic by getting my hair roots dyed within a short time!
Of course, there are still procedure that can't be rushed and usually, that's my favourite time of my pampering Shunji Matsuo visit! 
Believe me, I've tried (twice) to get such nice curls at home, but my end-product always resembles a bad hair day! I call this the Casual Belle Curls, with my bangs, it's not exactly like Belle, but somehow I feel like a princess with the hair!
#OOTD From MIYOC
Here's the Tiffany Mint outfit from MIYOC I wore during the CNM Alumni Dinner 2015.
SHUNJI MATSUO HAIR STUDIO
Quote 'Tiffany Yong' to receive 10% off any chemical service at Shunji Matsuo Hair Studio!
Ngee Ann City aka Takashimaya
Tower B #05-23, 391 Orchard Road, Singapore 238872
Tel: (+65) 6238 1522/1514
Website: http://www.shunjimatsuo.com.sg/
Facebook Page: Shunji Matsuo Hair Studio
BUSINESS HOURS
Mon – Sat: 10:00 – 19:30 (last appointment)
Sun: 10:00 – 17:30 (last appointment)
xoxo



Facebook | Instagram | Twitter
Disclaimer: Please be rest assured that even though the products and services were sponsored, it does not have any bearing on the content of this post. Opinions stated are genuine and honest. Also note that all sources, information, content, links are valid to change at any time.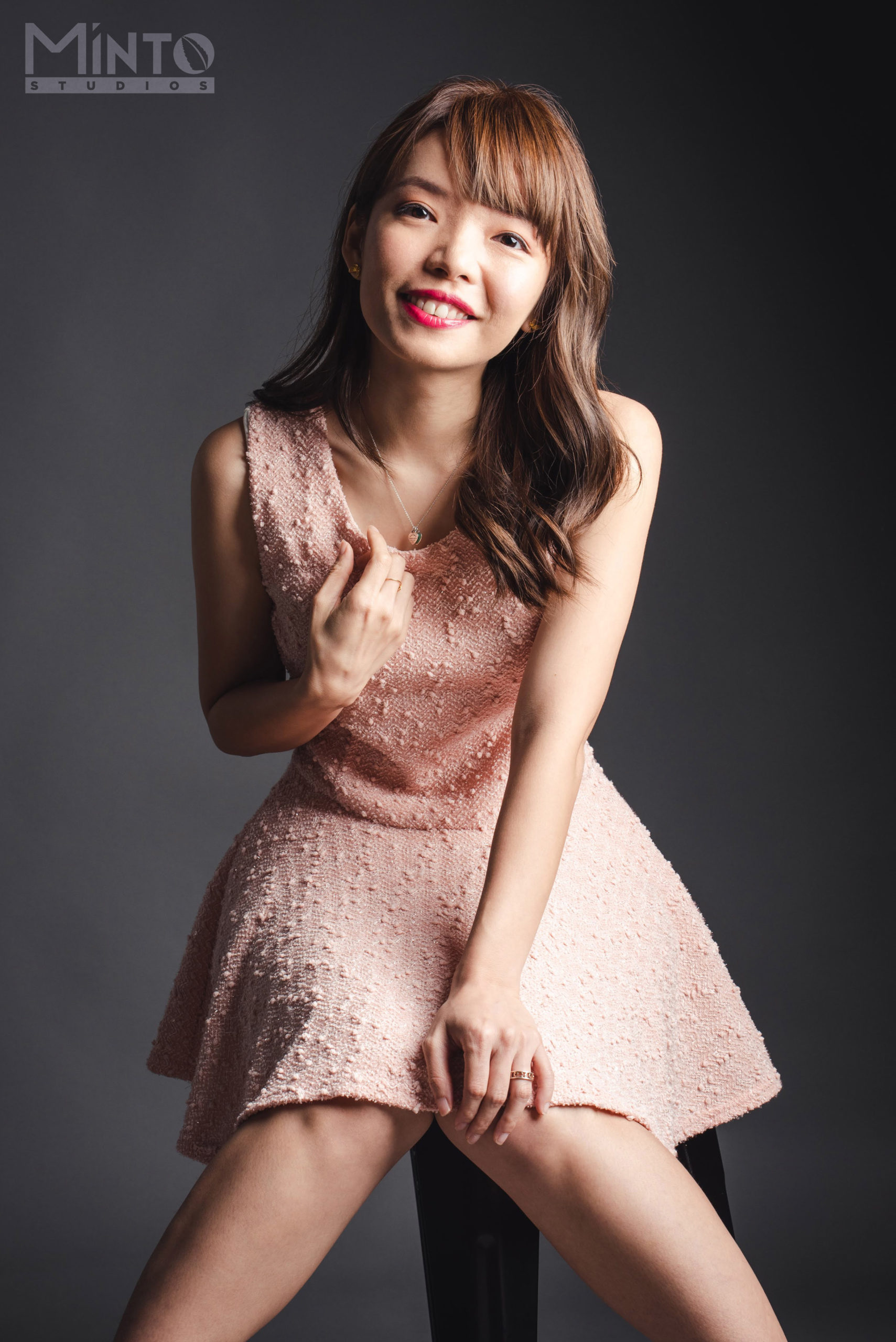 1/2 of #TheEpiphanyDuplet, Tiffany Yong juggles her ABCs – Acting, Blogging and Coaching/Consulting as she is fuelled by passion and drive to succeed.
It is not easy to make a living in Singapore just purely based on Acting, so with Blogging to help her with her online presence, and Coaching kids drama, private tutoring and freelance social media consulting to finance her life, she is currently leading the life most people hope to have: Living the Dream!