Dining Options to Prepare You for the Upcoming Mother's Day
Mother's Day reaching in two week's time, and have you thought of what to do, where to eat and what to gift? As years pass, me and my siblings got exposed to more dining promotion, and as compared to the past where we were concern about the prices, we are not more concern about the quality of food, the crowd, as well as if the food will please the palate of my picky mummy! Lucky her (and lucky me), she got to celebrate the special day more times than last year and here's the top three dining options catered for families with different wants!
Somewhere Exquisite: Limoncello Pizza & Grill
Recommended for: 2+ | Small families | Couples
If you are looking at an intimate meal by the river with mother or your wife (mother of your child), Limoncello Pizza & Grill @ Robertson Quay, an al fresco dining area with a serene view of the Singapore River might be a good choice to chill and celebrate this special day.

Known for its authentic Southern Italian cuisine (think prosciutto, fettuccine and pasta secca), Chef and Owner of Limoncello, Fabio Iannone, together with talented team including Chef Mauro Crescendo from the Amalfi Coast, put together some of the most traditional Italian fare specially for us to pamper our mums.
I attended this event together with my mother, as well as Tony and Samuel and we were welcomed with their complimentary Limoncello Spritz as well as a bottle of selected red or white wine. There were 2 course for guests to choose from, but as it was a media tasting, we get to sample all the dishes! So here are the dishes that you will get to have if you are planning to celebrate with your mum at Limoncello!
Limoncello Course A Menu
For antipasti (before the meal), both courses serves the Portobello Al Tartufo (À la carte Price: SGD$14) which is a big oven baked Portobello mushroom with sautéed spinach and truffle sauce. The juicy and fresh mushroom infused with the spinach & truffle cream won my heart at the first bite and I could simply have more of it together with the refreshing balsamic reduction drizzled over the plate as my main course (Triple Thumb-ups!).
The Sauté Vongole (À la carte SGD$19) might look normal, but the buttery plump clams from Vietnam sautéed with white wine sauce are fresh and juicy. My mum said that she tasted some hard grains in the clams, but I was happily indulging in the rich garlic-y taste that I did not taste any of such.
As both of my mother and I do not take beef, we requested to have the sliced wagyu beef removed from the Fettucine Con Frattaglie di Wagyu(À la carte SGD$24). The three types of food I can't resist in life (at least for now) are bubble tea, glutinous rice-balls/mochi and good pasta. I had to say the organic fettuccine, together with the stir-fried mushrooms was delicious, and according to Tony, the slices of wagyu beef is tender and fragrant. Paired with Riparosso Montepulciano D'Abruzzo (red wine), it felt almost like Valentine again.
If you can't take beef or prefer seafood, Limoncello's signature dish Branzino Al Sale(À la carte SGD$48) might be something different from the usual Fish & Chips you have in everyday restaurant. Live catch of the day is used for this dish and instead of the our usual table salt, big rock salt were used to cover and bake with the fish to bring out the tender sweetness of the meat. You can either choose to enhance it with a dash of lemon, of just savour it with a glass of white wine (Calanchi di Vaiano Chardonnay).
To end the meal with a sweet treat, you can go for the classic Tiramisu(À la carte SGD$9) which has layers of Mascarpone and savoiardi (lady fingers) dipped in Espresso and Amaretto, not to forget the bitter cocoa powder to balance the sweetness.
If you are feeling somewhat zesty, the Limoncello Cake (À la carte SGD$9) will be my recommendation. Infused with limoncello liqueur, the warm and buttery cake melts in your mouth and you get to taste the hints of crushed almonds, white chocolate, lemon and orange rinds. Definitely a delectable tribute for mummy!
If the above two Special menu can't please you (they know how picky we Singaporeans are), Limoncello's specialties such as napolitana wood-fired pizzas made from white brick oven and charcoal-grilled seafood might be just what you want.
I love the home-made bread sticks with Proscuitto (dry-cured ham) dip in olive oil, and Frittio Di Calamari (À la carte SGD$24) which are deep fried Italian baby squid. The fresh and sweet flesh coated with crispy surface was delicious. I usually need chilli sauce for such a dish, but here, no extra spices needed as it is appetising enough!
Besides that, we had some of their wood-fired pizzas, baked traditionally and the Sibilla Pizza (À la carte SGD$27) filled with mozzarella, homemade sausage, button mushroom, mascarpone cheese and truffles cream with their thin crust will definitely be a good top-up if you have more than 2 pax. I told you about my love for pasta right, the Linguine Al Nero Di Seppia (À la carte SGD$22) was delicious enough to have it as a sole meal, though the fish roe were quite salty and have to be well mixed. My mum didn't dare to have too much of the black ink pasta so I was lucky to have 1.5 portion of it!
Limoncello Pizza & Grill: 95 Robertson Quay, #01-19/20, Singapore 235256
Contact: +65 6634 5117 | E-mail: limoncellosg@gmail.com
Opening Hours: Sun – Tues: 6 – 11pm | Wed – Sat: 12nn – 2:30pm, 6pm – 11pm |
For more information: Visit Limoncello Pizza & Grill Website | Facebook Page
Cost: ***** $148~$168+ (2 pax) Additional $40++ per additional person | Food: Dessert, Beverages | Location/Convenience: ***** | Purchase: Reservations | Ambience: | Photo-worthy Food: ✓
Somewhere Like Home: AOne Claypot House
Recommended for: 4~10 | Big/ Extended Families

If you are celebrating Mother's Day with your grandmother and mum, you know, those three-generation extended family kind of celebration, or if you have a BIG Chinese family (like mine) who prefer to have the luxurious Shark's Fin Soup and auspicious dishes like longevity noodles, you may want to consider having your celebration at A-One Claypot House.

For a 4 pax course, you get 5+1 dishes excluding rice at only $138+. Out of the 5 main dishes, my personal favourite are the Scallop Fried with Lotus Root and Asparagus (翡翠带子炒莲藕), Golden Prawns in Creamy Salted Egg Sauce (黄金咸蛋虾球) and Rock Sugar Honey Pork (冰花蜜汁肉片). The fresh scallops with crispy sweet lotus root made a refreshing combination to the otherwise traditional vegetable dish. The salted egg coated prawn is probably the most well-received dish amongst us, as the fragrant salted egg sauce was simply too irresistible. The fresh pork marinated in rock sugar and honey was tender and yummy, most importantly, the meat is not fatty!
My parents were full of praises for the Crab Meat and Fish Maw Shark's Fin Soup (蟹肉鱼鳔鱼翅) which has visible shark's fin and the fish maw was perfect with the soup! The sesame oil chicken was tender and soft from the simmering, and eating the Longevity Noodle with Sesame Oil Chicken (麻油鸡长寿面) has a positive meaning of "long life" (great way to please the elderly huh!).
We end the meal with a bowl of Red Dates and Logan Dessert (红枣龙眼糖水) for each person, something light and not too sweet to cleanse the palate!
If you have 6 people dining, the meal will be a 7+1 course at $238+ with an additional Spinach with Mushroom and Sea Cucumber (香菇海参菠菜) and Deep Fried Sea Bass (油浸金目鲈). Sea Cucumber is known for it's difficulty to cook because of it blandness and fishy-smell, but fret not, no such smell in the high in niacin and zinc spinach and what's more, sea cucumber has potent anti-inflammatory effects and even cancer prevention!
Although it was a tad too hard on the outside (deep fried mah!), the gigantic sea bass was so big that the meat was a little raw near the bone section. Despite so, it was my sister and her boyfriend's favourite, as the meat was tender sweet and soft in the inside. Take it with the dark sweet gravy for a different taste, and it would be perfect.
For a family of 8, the 9+1 course meal comes at $298+. Besides the 7 dishes (and dessert) shown in the previous 2 menu, this 8 pax course serves 2 additional pots of Sea Cucumber and Fish Maw Claypot Porridge (砂锅鱼鳔海参粥) and a Happy Family Premium Pot (合家欢盆菜).
AOne Claypot House is famous for their claypot porridge and I'm surprised that they are dishing it out only on the 8 pax course! It might seem plain, but the pearl white rice was cooked to a sweet, smooth gooey texture that melts in your mouth. My dad was so impressed with the generous serving of the abalones in the Happy Family Premium Pot that he couldn't wait to share this great deal with his friends (Businessmen love eating food that has prosperous meaning and premium ingredients!)
Last but not least, a 10 pax menu will 11+1 dishes at $338+, with the 10th dish being the Steamed Scallop with Vermicelli (粉丝蒸带子) and the 11th dish will be Deep Fried Pumpkin in Creamy Salted Egg Sauce (黄金奶油金瓜). As we only had 8 people, my family and Tony didn't get to try these two absolute *MUST-HAVE dishes which I tried in the previous food tasting event. The fragrant fried garlic sprinkled on top of my favourite scallop, together with the vermicelli in the special sauce was yummilicious. Definitely a recommended dish from the bloggers who had tried this the last time!
It seems that every single thing goes well with creamy salted egg sauce. If you are not a fan of pumpkin, well, this definitely doesn't taste like one! I won't want to rave about how tasty, child-friendly, and finger-licking good it is, but if you are ordering any of the 4-8 pax course but wish to order this dish to try, just do it! It will definitely be worth the money! (Or you can try the Deep Fried Brinjal in Creamy Salted Egg Sauce too, if your stomach permits!)
This is definitely the type of traditional Mother's Day meal suitable for the local palate (especially for my parents!). What's more, as A-One Claypot House put great emphasis in attaining the natural flavours from the ingredients without using any preservatives and uses less oil yet retains its natural flavours, we all felt at home while sampling this meal!
Selected A-One Claypot House Branches: Tampines 1 | Seletar Mall | 1 Stadium Place (SportsHub) | Nex Shopping Centre | Causeway Point
*Click to view the promotion poster menu for your reference, this promotion is only valid from 1st May- 10th May 2015, upon reservation.
Contact: 9125 9611 (Reservations Required)
For more information: Visit A One Claypot House Website | Facebook Page
Cost: $138~$338+ (4-10 pax) | Food: Dessert, Beverages *** | Location/Convenience: **** | Purchase: Reservation | Ambience: | Photo-worthy Food: ✓
Somewhere Accessible & Affordable: Fish & Co
Recommended for: 2+ | Small Families

If you wish to spend the intimate day with just your wife / mother, or if she prefer western meal, or if you are still studying and hope to show your appreciation to your mum, Fish & Co. has a very affordable Mother's Day set meal where you can share the Adoring Barra-Mummy Combo meal with her.
The Fish & Co. Adoring Barra-Mummy Combo consist of a panful of clams richly marinated in a tantalising curry butter sauce. Remember how we Asians love to dip bread into the curry sauce? Here, warm bread is served to satisfy our craving. This succulent clams and rich flavour is unanimously voted to be our favourite dish when it was served! (Thumbs-up for the thoughtfulness!)
The barramundi fillet is baked in a coat of crispy citrus crust, crunchy on the outside and soft on the inside. I was wondering (based on the promotional poster) if the serving will be sufficient for 2 person, but after seeing the generous portions of chips, paella rice and the special dip, I am convinced that this Combo is good enough for two!
Before I forget, besides the above platter, you can choose a mocktail: Floral Berry or Jazz-Me-Up for your mum! An additional drink will cost SGD$7.95.
The Fish & Co Adoring Barra Mummy Combo (SGD$26.95) is available at all outlets from 29th April to 17 May 2015!
If the seafood ain't enough to fill your stomach, you might want to consider ordering a plate of spicy Buffalo Drumlets (à la carte SGD$8.95). I don't take drumlets, but when both my picky mother and my dad whose palate has been pampered by my mother's cooking skills both swear by the delicious marinate and chicken, so I can assure they are definitely good.
Three's NOT A Crowd
What if you are dining with 3-4 pax (like me)? My friends from The Good Folks have recommended some of their à la carte (limited/ seasonal!) specials for us to try.
The Fish & Co. Seasonal Catch 3-in-1 combo consist of both the Crustacean Combo and the Omega-3 Power-Up. The Crustacean Combo served on a (super) generous bed of greens and mashed potatoes, 3 succulent tiger prawns, 3 tender juicy scallops and a slipper lobster which forms a lip-smacking platter! One for me, one for mummy and one for daddy! No need to fight over the last piece!
The Omega-3 Power-Up has healthy trio of grilled mussels with curry butter sauce (our favourite sauce), snow cod and salmon fillets on top of fresh greens and mashed potatoes. While I like the Crustacean Combo, my mother loves the Omega-3 Power-Up and was impressed how they managed to serve the salmon fillets soft, fresh and tender (Yes, I usually get dry salmon at home >.<). As for my dad, he loves all of them!
The above combo (SGD$25.95) is available from 17 March – 30th June 2015!
Mom's Bait-cation Facebook Contest:
Declare your love for your mummy dearest via Fish & Co.'s Mom Bait-cation Facebook Application from 29th April onwards and be one of the 5 participants to walk away with a wide-range of gift options such as the latest Huawei's dual-SIM smartphone, 2D1N resort island stay to lifestyle vouchers!
To participate, just submit a photo of yourself with your mum, including a caption detailing a memorable moment/experience you've shared. Top 5 most creative/ memorable entries will have their selected gifts delivered to their mums!
All Fish & Co Outlets: Novena Square | AMK Hub | Bugis Junction | Changi Airport Terminal 2 Departure Hall | Clementi Mall | Downtown East | East Coast | Glass House Park Mall | NEX Mall | 1 Jurong West Central 2 | Novena Square | Paragon | Seletar Mall | Tampines One | Vivocity
For more information: Visit Fish & Co Singapore Website | Facebook Page
Cost: * SGD$26.95+ for 2 (See Promotional Flyer) | Food: Dessert, Beverages * | Location/Convenience: ***** | Purchase: Walk-in (29 April ~ 17 May 2015) | Ambience: | Photo-worthy Food: ✓
Something Practical: Gifts from Watsons
Mother's Day is not just about food, and my little Watsons Girls Day Out with my mum and Juliana made me realised that there were so many products (both new and existing) that my mum actually secretly wanted! It was surprising for me as she'd rarely say that she wants something from somewhere (always want to save money for her children). So based on what my mother had "hinted" she wanted plus what I think all your mothers will like, I've selected a few recommended (new+ interesting) brands for your consideration!
Kerasal Nail (SGD$29.90) is a clear, colourless non-sterile topical solution that helps restore the appearance of dark and discoloured nails. My mother's nails were brittle and yellowing from years of being a stall assistant. The constant contact with grim and dirt, oil and detergents during her work had resulted in infection and discolouration. She jumped on this almost immediately and was overjoyed when there was one in the goodie bag!
The Scholl Velvet Smooth Express Pedi (SGD$49.90) was something I was surprised that she wanted. In the past, she had been skeptical about drugstore products, thinking they were just marketing gimmicks (Yes, I inherited the scepticism from her). But when she tried the Express Pedi, she was impressed how the electronic foot file was able to gentle exfoliate the feet, achieving results similar to professional foot spa session.
The Kinohimitsu JointPro360 5g x 30 sachets (SGD69.90) is a drink that support healthy joint and cartilage and promote flexibility. Suitable not only for mums, they are also suitable for sports lovers, ladies who often wear high heels and people with weak knees (My mum!). This fast absorption drink contain Glucosamine Hydrochloride 1500mg, Chondroitin 1200mg, Methylsulfonylmethane (MSM) 900mg per consumption. Other products such as the Kinohimitsu BB Drink x 6 bottles (SGD$39.90), an instant drink infused with hydrolysed bird's nest, chicken cartilage and fermented yeast are products every women will love to receive. Who doesn't want to have baby-like, rosy complexion?
Honey House brought in this the range of beauty products: Manuka Doctor ApiNourish, Manuka Doctor ApiClear and Manuka Doctor ApiRevive which offer properties that work well with aging and problem skin. The product uses Purified Bee Venom (PBV™) which activates the production of the collagen that maintains skin elasticity. This stimulates blood circulation and encourages the inner layers of skin to increase the production of keratinocyte, which are the skin cells that act as an external barrier and protect the skin, providing the user with a "natural botox".
Rather than spending hundreds on items that your mother don't need, why don't you go for something practical for a change? Time to get to know your mother a little more and get them what they need and want!
Now that Watsons had gone online, we can easily purchase items (which might not even be available in the actual stores) and the order will be either be delivered to us or to the preferred collection store in the next two working days. A store collection email and SMS will be sent when our order is ready for pickup at our requested store.
Cost: ** | Location/Convenience: ***** | Purchase: Online, Walk-in |
For more information: Visit Watson Singapore Website | Facebook Page
Gift of Health from Pure Origin Healthcare
Recommended for: women
Dr Huang, co-owner of Pure Origin Healthcare has decided to introduce this gift that might just help your mum, wife or even lady friend tide through her PMS! Ladies are often subjected to various health issues, infections and growths around the privates due to hygiene.

The Hezhichu Snow Lotus Nursing Plaster (or panty liner) is a product that will help protect the female reproductive system. Within this "plaster" it has ingredients like snow lotus, common cnidium fruit and belvedere fruit which will help eliminate toxins, prevent inflammation, repair injury and nourish the ovary.
This is especially useful for women with irregular menstruation, dysmenorrhea, gynaecological inflammation or peculiar smell, menopause women, women with hysteromyoma or ovarian cyst!
I will be covering this more in detail next time, but just for my readers, when you quote my name, you can get a free consultation by Dr Huang when you purchase the Snow Lotus Nursing Plaster!
Pure Origin Healthcare: 101 Upper Cross Street People's Park Center #B1-15
Contact: 9693 9173 | 9847 1068
Cost: $88 (box of 20 pieces)| Location/Convenience: *** | Purchase: Walk-in |
Hope this article helps you tide through 2015's Mother's Day!
Besides the above Dining and Gift Options, there are some activities you can do with your mother too! Check out my Activities with Mummy Post here!
xoxo



Facebook | Instagram | Twitter | YouTube
Disclaimer: Please be rest assured that even though the products and services were sponsored, it does not have any bearing on the content of this post. Opinions stated are genuine and honest. Also note that all sources, information, content, links are valid to change at any time.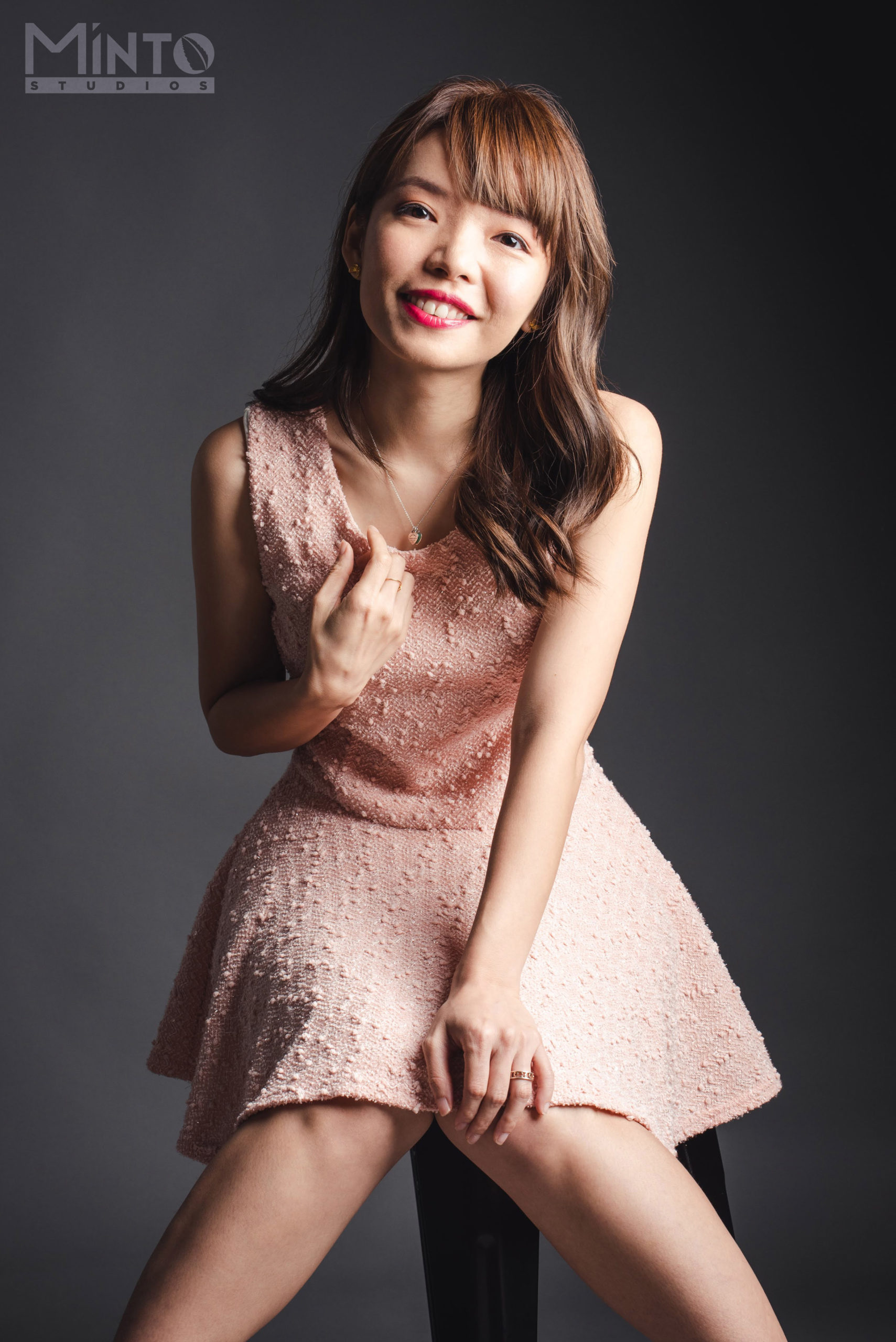 1/2 of #TheEpiphanyDuplet, Tiffany Yong juggles her ABCs – Acting, Blogging and Coaching/Consulting as she is fuelled by passion and drive to succeed.
It is not easy to make a living in Singapore just purely based on Acting, so with Blogging to help her with her online presence, and Coaching kids drama, private tutoring and freelance social media consulting to finance her life, she is currently leading the life most people hope to have: Living the Dream!