Murmur of The Hearts (念念) Movie Review | by tiffanyyong.com
Recommended Audience: Fans of Sylvia Chang 张艾嘉, starring Joseph Chang 张孝全 , Isabella Leong 梁洛施 , Lawrence Ko 柯宇纶, Lee Sin Jie 李心洁, Julian Chen 陈志朋 , Wang Shih-hsien 王识贤 and Chinese Romance movie fans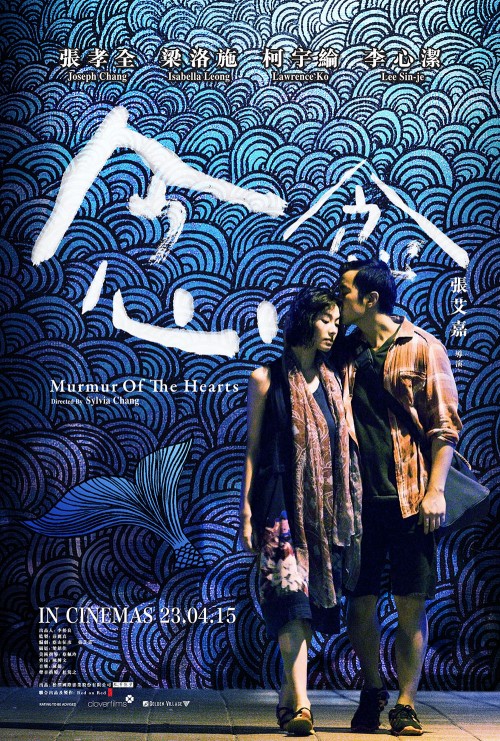 Murmur of The Hearts (念念) Movie Synopsis:
Nan and Mei are brothers and sisters growing up on the beautiful Green Island, off the shore of the port city of Taitung in Taiwan, and often to their mother's fairytales of mermaids and angels. But soon their parents separated. Four-year-old Mei goes to Taipei with her mother, while seven-year-old Nan stays on Green Island with his father.
Nan grows up to become a local tour guide on Green Island. Although he misses his mother and sister, he's never had the courage to look for them. A few years after moving to Taipei, Mei's mother dies in childbirth, and Mei moves to Ryukyu and grows up with her mother's family. She returns to Taipei as a young woman, teaches art to young children and struggles to become an artist, painting to express her feelings and regrets. Mei's boyfriend, Hsiang, is a boxer with his own ghosts to battle. The expectation and memories of his dead father pushes him to become a prize fighter, if only his eye problem does not get in the way.
When Mei finds out that she is pregnant with Hsiang's child, memories of an unhappy childhood return to haunt her. For Hsiang, a boxing match that gets out of control makes it painfully clear that he would never qualify for the Olympics. Whereas Nan, after confronting his father's death and now living a seemingly solitary and quiet life, decides to go look for his sister. As the three young people struggle to come to terms with themselves, the "angels" in Nan and Mei's mother's fairytales come to give guidance and bring a ray of light into their lives. Magical encounters make them realize that there is always another side to any story, and that one day, they will find inner peace and joy in their hearts.
Murmur of The Hearts (念念) Viewer Rating: 4.5/5 ****
Murmur of The Hearts (念念) Movie Review:
Written by Sylvia Chang and Taiwan-based Japanese actor Yukihiko Kageyama, Murmur of the Hearts is probably not the mainstream type of film which the mass audience will enjoy. My mum wasn't receptive of it (maybe it's because we missed a good 15 minutes of the film) and couldn't understand what the plot was about as it weaves in and out of fantasy, poetic lines and symbolic scenes. But if you can resonate with the characters, you will love the film as much as I do.
Yu-mei (Isabella Leong 梁洛施) VS Hsiang (Joseph Chang 張孝全)
A very typical girl with her own emotional baggage, assuming things about her boyfriend based on her own understanding and experience instead of talking it out (Totally see parts of me in her). It was interesting to see how she tried to be mature and understanding to her boyfriend who was obsessed with boxing yet trying to get some response out from him. Her unexpected pregnancy triggered memories of her mother's death, bringing out the phobia and reasons behind her insecurity.
Hsiang was a character which gave me surprises. His insistence (should I say passion?) in boxing reminded me of my own obsession with acting. I love the "little personal time" with his father, and how it revealed the reason behind his persistence in boxing despite his lack of talent.
Yu-nan (Lawrence Ko, 柯宇綸) VS his mother (Angelika Lee Sinje 李心潔)
The scene where the adult Yu-nan met his mother when he was drunk is my favourite scene. It was a tear jerker, to see Yu-nan facing that one question which had been at the back of his mind for the longest time. Did his mother love the sister more than him? Somehow, him feeling his mother's neglect was probably the reason why he did not really want to believe in his mother's childhood stories, as well as him avoiding to venture into Taipei. Every word uttered was aching and surreal.
I was definitely surprised to see Julian Chen appearing as the dad, although his face was often hidden in shadows and this is definitely a refreshing image change. I like how the same memories were presented differently from the eyes of Yu-nan and Yu-mei, just like how people focus on different parts of a problem or situation.
This film was not just about the characters in the story, it was about emotions, memories and forgotten attachments, or should I say, murmur of the hearts? The film did not have much dialogue and leaves a lot of thinking space for the audience. While some people might find the pace a tad too slow, I thought the silent scenes allowed room for imagination, for the audience's personal imagination and nostalgia, giving time to feel what the characters are feeling before moving on.
I was impressed how Sylvia Chang managed to bring out the story in an introspective and emotionally-messy way, just like how human's memories are, disjointed like puzzle pieces, yet making logical sense in every way. The characters choose to reveal only certain parts of the memories, and remember it in the way they want to. But it was only until something trigger it, or when they choose to face it, when they can really see the whole picture and get over these mumurs… it's definitely a "soulful" film that everyone should try watching, and see if it can bring out the murmurs of your heart.
Do You Know?
This is Sylvia Chang's first directorial film since her 2008 fatherhood comedy-drama Run Papa Run (一個好爸爸) seven years ago.
This is (梁洛施) Isabella Leong's comeback film after a seven years break (too), after giving birth to 3 kids with her billionaire ex-boyfriend, Richard Li (李澤楷), son of Li Ka Shing (李嘉誠).
Sylvia Chang was known for her effortless directorial style and allow the cast to take the lead on set to project life into their characters. Lee Sinje said her first experience was nerve-wracking. Joseph Chang felt lost when he was working with Sylvia Chang.
"When you have this much space, you are scared. In the beginning, even a little helpless. However, in this process, you learn to believe in the character, believe in yourself," he said.
Julian Chen (陳志朋) member of the popular Taiwanese boy band Little Tigers (小虎隊) was chosen to be Lee Sinje's husband in the film as he had the look of a local Green Islander (Sanasay 綠島人). In one of the quarrelling scene with Lee, they were so agitated that Lee scratched him by accident.
Behind The Scenes and Interviews
Check out Murmur of The Hearts (念念)Facebook Page!
Murmur of The Hearts (念念) is out in cinemas on 23 April 2015.
xoxo



Facebook | Instagram | Twitter
*Disclosure: No monetary compensation was received for the movie review.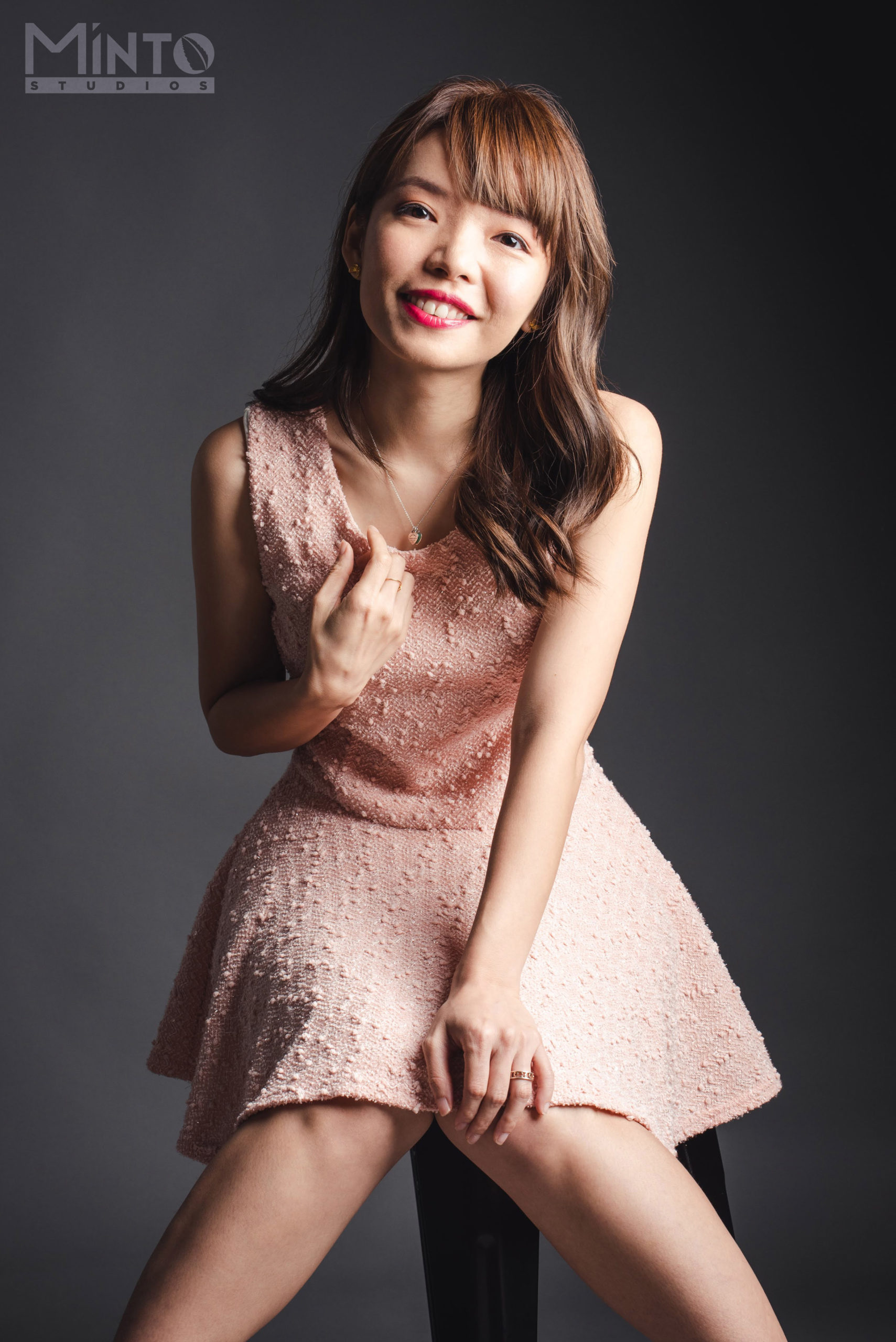 1/2 of #TheEpiphanyDuplet, Tiffany Yong juggles her ABCs – Acting, Blogging and Coaching/Consulting as she is fuelled by passion and drive to succeed.
It is not easy to make a living in Singapore just purely based on Acting, so with Blogging to help her with her online presence, and Coaching kids drama, private tutoring and freelance social media consulting to finance her life, she is currently leading the life most people hope to have: Living the Dream!