What Can You Do With Your Mum this Mother's Day 2015
Is celebrating the 10th May too mainstream? Is having a Mother's Day meal or buying a gift too simple? My mum was quite tired of just going for meals (after trying all the Mother's Day meals with me), and she wanted some novelty. Luckily for all the friends out there, I had the privilege to experience more activities with my mother. So check out the reviews and suggestions for some bonding session activities with your mum! There are many places launching Mother-Child activities for the whole month of May 2015 for you to try out (So there's no need to rush to do it by 10th May!)
1. For Ever-Youthful Mums: Pampering Facials @ Annabelle Skin
The Annabelle Skin Studio is located in The Adelphi (opposite Funan IT mall), with its parent company located in Hong Kong, founded since 1994. So specially for Mother's Day, the boss had launched a promotion where you can enjoy a facial session with your mother at a promotional rate (read till the end for promotion price). I thought my mother will not want to go for the session as she was always skeptical about my job, but surprisingly, when I told her about Annabelle Skin, she said yes to it immediately.
As I am currently under another clinic's care, I decided to give the customized treatment to my mum and review it on her behalf! Upon reaching, Ms Shirley Mok carried out a skin analysis for my mother and addressed the several problems that my mother hope to solve. I was surprised how she was able to spot a few problems that my mother had when she was younger.
With the help of the machine, several skin problems (common in ageing skin) was identified. They are the revealing capillaries due to the thinning of skin; eye bags, oil seeds; black heads and WRINKLES! Besides the visible problems, Ms Shirley also spotted that there was a kind of wart growth on the right of her cheek which my mother thought was dark pigmentation because of hormonal changes.
Dr. Belter Intensa CryoMoist Lifting Treatment (Customized)
Anabelle Skin uses Dr. Belter products for the facial. As everyone's skin is unique and there is no one permanent solution to skincare, Shirley will customise each treatments to address different skin conditions of her clients. So for this customised facial treatment, different Dr. Belter product range was used to address the various problems.
(1) Dr. Belter Bio-Classica Velvety Cream Cleanser was applied undiluted on face, cleansed, followed by a (2) Dr. Belter Bio-Classica Fresh Blossomy Tensum non-alcohol toner. (3) Dr. Belter Intensa Soft Peeling was then used to do minor skin peeling and prepare the skin for maximum absorption.
Grace, the therapist then use a special extraction tool, different from our usual comedone extractor tool which often leaves an ugly imprint, to do the extraction. This tool can remove oil clots, blackheads, whiteheads etc as a whole without leaving marks.
The (4) Dr. Belter Intensa Ampoule No. 2 Hy-O-Silk ampoule was then applied to restore moisture, followed by the (5) Dr. Belter Intensa CryoMoist Mask, an ultrafresh refining mask, activate with ultrasonic equipment to aid absorption of the products and create the lifting effect.
Effect Achieved: To lighten skin tone, subside the appearance of blood capillaries and refine pore conditions.
This is followed by a 10 minute soothing facial massage which my mum raved about. Grace then apply the (6) Dr. Belter Intensa PhysioMarin Vit C Age Control Mask, an intensive moisturizing and moisture-binding mask which helps in the tightening of facial contour and enhance radiance of the skin.
After 30 minutes of rest, the therapist then finish with (7) Dr. Belter Stimula Phytocell 24 cream which help stimulates the self-renewal potential of the skin and gives best possible protection from UV-induced skin ageing. I think the effects were pretty visible! No photoshop here!
As an additional Mother's Day gift for mummy, Shirley provided some Dr. Belter products for my mother to try. There is the (8) Dr. Belter Bel-Energen DAYDREAM Spray Tonic to balance the pH; (9) Dr. Belter Sensi-bel Couperosis Serum which helps to deeply moisturise, fortifies capillaries and support skin regeneration; and the (10) Dr. Belter Bel-Energen Phyto-Sensation Anti-aging Cream which has a replumping effect and counteract the loss of dermal substances in the deep layers of the skin.
Cost: SGD$208 (with beauty equipment)
For those who are interested to read up on the products used, I've done a compilation which you can read by clicking here (for Facial Products) and here (for After Facial Care Products).
My Review: I have shared the step-by-step products/ service used for this customized facial, but how about the personal experience? When my mother was enjoying in the room, Shirley did a skin analysis for me and shared some tips with me. I will most probably share it in another post when I have time,  but I realised that despite me going on a weekday office hours, there were still customers coming in and out for the various services Annabelle Skin provides (manicure, pedicure, massage, facials etc). Most of them were long time customers, and referred via word-of-mouth instead of via coupons or advertisements (Proof of Quality Service & Results)!
Mummy's Review: She was having headache before the facial and thanks to the great face and neck massage, she was feeling so much better after that. Furthermore, after trying the products for a few day, she kept telling me how her skin was feeling way more moisturized and plumper! (Hmmm…Is that a hint for me to get the Anti-Aging Cream for her?)
Annabelle's Pampering Promotions for May 2015!
Well, it's Mother's Day, so how can there not be any promotion for you filial kids who wish to pamper your mother? (Yes, I'm praising myself too since I've also brought my mother there 😛)
Here's a promotion Annabelle Skin has for everyone valid for the whole of May 2015!

If you wish to enjoy the session together with your mother, you can quote "Tiffany Yong" to receive 50% off on Dr. Belter Intensa (Customised) Facial Treatment ($138-$198)* and your mother can enjoy Annabelle Skin's Signature Milk White Facial at only $58 (U.P. $168)!
Annabelle Skin:The Adelphi, 1 Coleman Street #02-42, Singapore 179803
Contact: +65 6336 8975 | E-mail: info@annabellestudio.com
Opening Hours: Mon-Fri: 11.30am – 8.30pm | Sat: 10am – 5pm | Sunday & Public Holidays: Closed
For more information: Visit Annabelle Skin Website | Facebook Page
2. For Ever-Learning Mums: Scrapbooking @ Senior Academy
People's Association's first Senior Academy (SA), encourages seniors aged 50 and above to pursue lifelong learning was launched on Tuesday, 17 February 2015. Through 10 Community Clubs (CCs) located around the island, the Academy will offer a variety of senior-friendly curriculum such as a four-month long senior wellness certification programme that empowers seniors with useful skills and knowledge to enjoy their golden years. Seniors will cover 10 core and elective modules during the programme, which was developed after taking in feedback from seniors and their family members.
Examples of courses available: Basic Massage & Essential Oils | Laughter is the Best Medicine | KpopXFitness – The Golden Edition | Finance 101 | The Basics of Scrapbooking | Fun with Sudoku | Garden in a Bottle | Fun with Ukulele | Festive Balloon Sculpting
People's Association had invited several bloggers and their mums to experience the scrapbooking lesson. They were asked to bring some of their photos and taught by professional teachers how to make use of coloured papers, little items like buttons to decorate their little box
As part of the SG50 celebrations, the PA will be heavily subsidising the course fees for Singaporeans/ PRs for the programmes under the Senior Academy Programmes in 2015. For the 4-month senior wellness certification programme at SGD$250 will only cost SGD$50 (PAssion Card Member) or SGD$62 (Non-PAssion Card Member).
People's Association Senior Academy: Tanjong Pagar (Tel: 6221 9898) | Teck Ghee (Tel: 6456 7123) | Tampines West (Tel: 6783 7910) | Aljunied (Tel: 6281 5905) | MacPherson (Tel: 6841 1085) | Bedok (Tel: 6442 5317) | Nee Soon South (Tel: 6753 3121) | Fuchun (Tel: 6365 6911) | Gek Poh Ville (Tel: 6792 0095) | Clementi (Tel: 6778 1950)
Contact: +65 8344 4129 ; +65 9081 5580 (For Enquiries)
E-mail: PA_Lifeskills_Lifestyle@pa.gov.sg (For Enquiries)
Opening Hours: Mon-Fri: 9am – 6pm
For more information: Visit People's Association Website | Senior Academy Courses Website |Facebook Page
xoxo



Facebook | Instagram | Twitter | YouTube
Annabelle Facial Review invited by The Good Folks and Scrapbooking activity by People's Association.
Disclaimer: Please be rest assured that even though the products and services were sponsored, it does not have any bearing on the content of this post. Opinions stated are genuine and honest. Also note that all sources, information, content, links are valid to change at any time.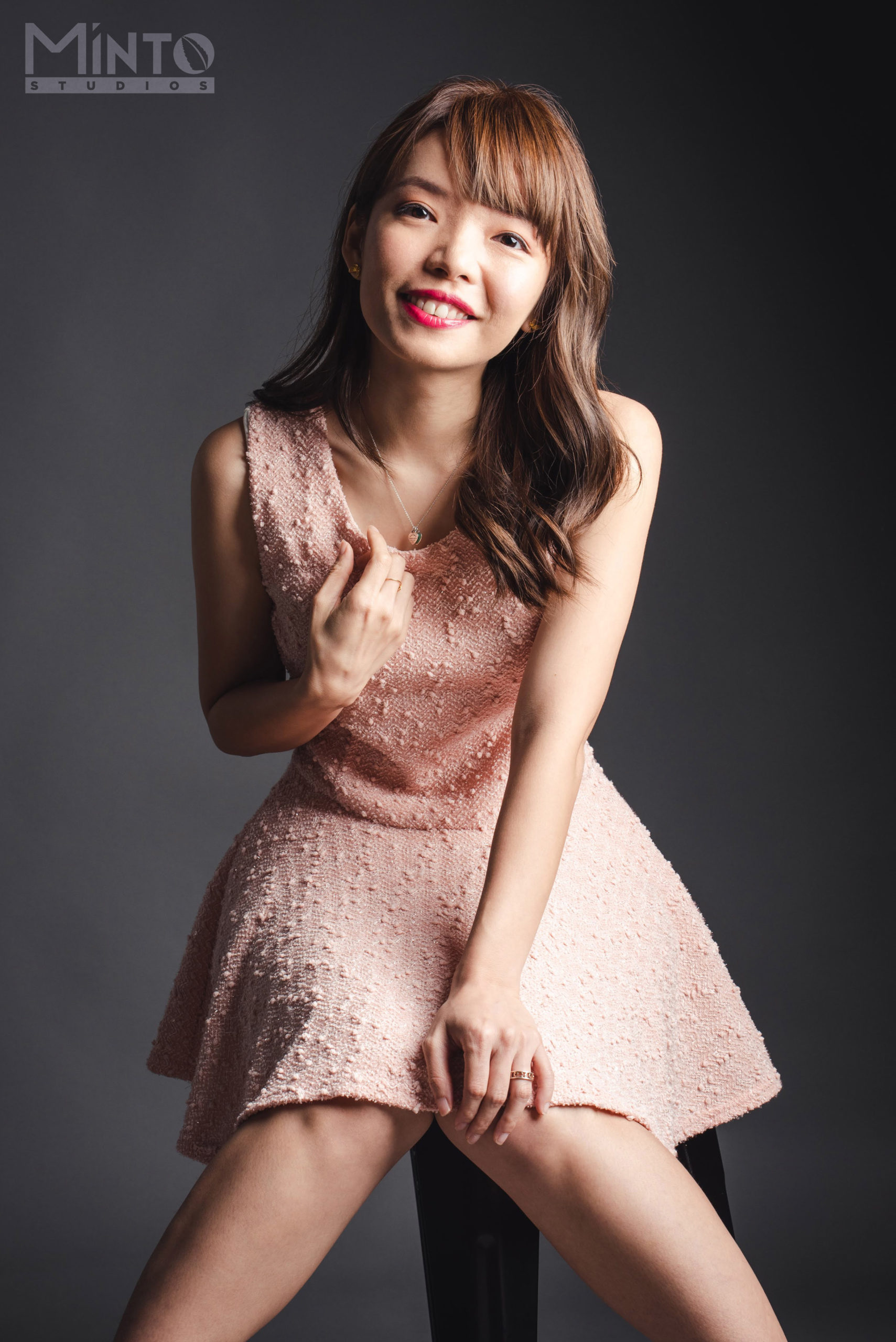 1/2 of #TheEpiphanyDuplet, Tiffany Yong juggles her ABCs – Acting, Blogging and Coaching/Consulting as she is fuelled by passion and drive to succeed.
It is not easy to make a living in Singapore just purely based on Acting, so with Blogging to help her with her online presence, and Coaching kids drama, private tutoring and freelance social media consulting to finance her life, she is currently leading the life most people hope to have: Living the Dream!