Glossi Eyewear: So Light. It Flies.
Do check out my 4 entries: Glossi Spectacles (Reflect Your Lifestyle) | Glossi Sunglasses (Reflect Your Confidence) | Glossi Eyewear (Lightweight Advert) | Couple Glossi Eyewear (Look at your Love)
"It's so Light!" This is the sentence I hear from anyone who has tried on Glossi Eyewear. This inspired me to do something that brings out the light-weight of the glasses. Call it a habit or what, after studying in Communications and New Media for 4 years makes me want to do some creative work! It's like back to the times when I did my design work for my NUS modules! Here's two advert-like photos inspired by my friends. Do tell me what you think!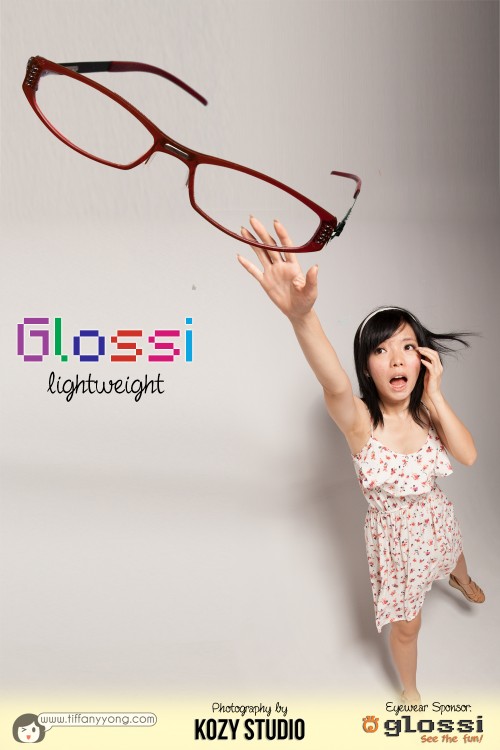 I know I look horrified here, but yet again, who wouldn't be if their glasses fly away!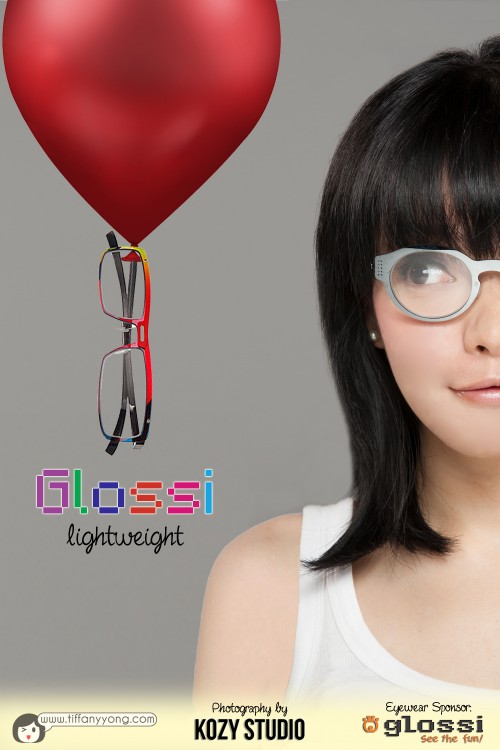 Disclaimer: The above are not official Glossi Eyewear Adverts.
I'm not exaggerating!
Ok, perhaps I am, a little. It needs more than 1 balloon to float. But my friends who had tried the glasses (both sunglasses and spectacles) can testify its lightweight. It is almost pressure-free on the wearers face, and I don't even have to worry about the spectacles leaving ugly imprints on the bridge of my nose.
Besides its bold vibrant colours, its lightweight is perhaps one of the biggest reasons why I love Glossi Eyewear, but it was also for the same reason I had to keep touching my glasses to make sure they are still there as I keep wondering if the glasses are still on.
Do You Know
The weight of your eyewear may cause many problems?
Some people have the problem where their glasses constantly slide and slip. This is a common problem and is often due to poor lens/frame match in which the lens is to heavy for the frame, or poor frame match for your facial anatomy.
Others might experience headaches and migraines when the heavy frame keep pressing on to the bridge of their noses.
Who Else is Wearing?
In case you don't know, Glossi Eyewear's ambassador is a Korean girl band called S THE ONE!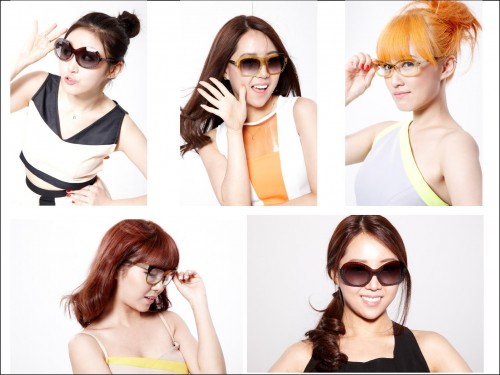 Don't believe? Try it for yourself!
Glossi Eyewear is available for sale at all Nanyang Optical Outlets


For more varieties, check out www.glossieyewear.com or Glossi Eyewear Facebook Page
Photography by Zhiyong from Kozy Studio
Click to Vote!
This post is an entry for the Singapore Blog Awards 2013 Glossi Best Modelling Blog. Do vote for me Daily by clicking on the image below!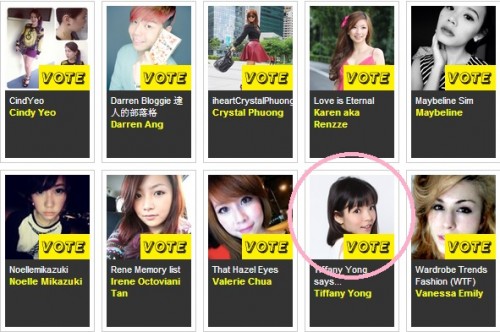 Here's a little fun quote to end off!
"Fashion Fact: Most people make the assumption that I wear trendy shades the majority of the time (often indoors) to protect my eyes from the elements. But in fact it's the reverse. I'm protecting the elements from the brilliance of my eyes."
– Mike "The Situation" Sorrentino, Here's the Situation: A Guide to Creeping on Chicks, Avoiding Grenades, and Getting in Your GTL on the Jersey Shore
xoxo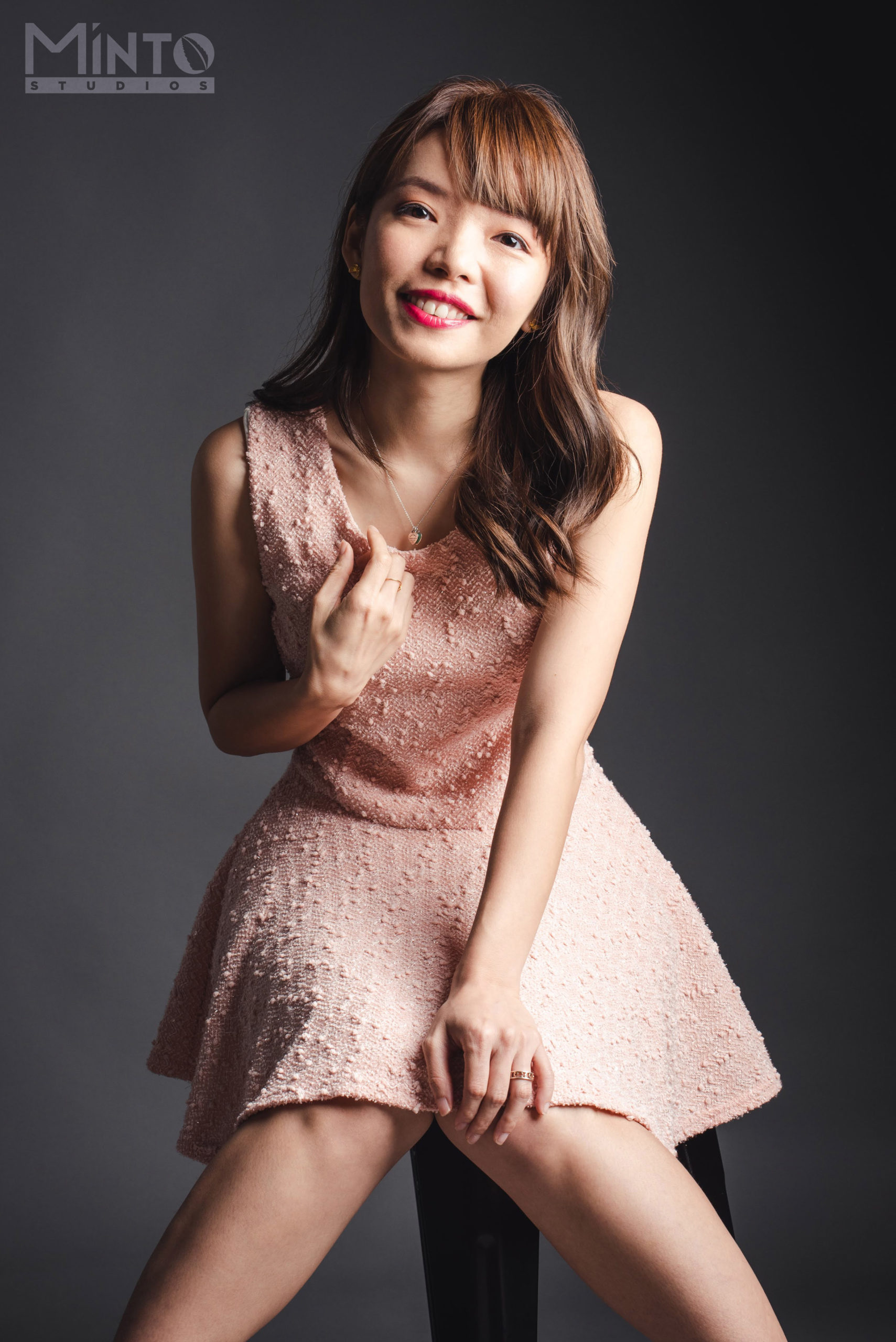 1/2 of #TheEpiphanyDuplet, Tiffany Yong juggles her ABCs – Acting, Blogging and Coaching/Consulting as she is fuelled by passion and drive to succeed.
It is not easy to make a living in Singapore just purely based on Acting, so with Blogging to help her with her online presence, and Coaching kids drama, private tutoring and freelance social media consulting to finance her life, she is currently leading the life most people hope to have: Living the Dream!