What's Your Glossi Style?
Do check out my 4 entries: Glossi Spectacles (Reflect Your Lifestyle) | Glossi Sunglasses (Reflect Your Confidence) | Glossi Eyewear (Lightweight Advert) | Couple Glossi Eyewear (Look at your Love)
OMY, I'm one of the finalists of the Singapore Blog Awards 2013 Glossi Best Modelling Blog! This is the last category I thought I would get in, but here I am! When I first took a look at the Glossi Eyewear website, I was shocked by the style of spectacles they have! It's so… ME and NOT ME.
My usual style is to go basic and simple, so the bright and vibrant style really made me wonder if I can carry it off. BUT, when I finally visited the Nanyang Optical shop, I was spoilt for choices. Every pair gives me a different look and different style!
First Impressions are Lasting Impressions.
When you meet someone, the face is usually what people look at. So besides makeup, the accessory we wear on our face is the next most important thing. It is able to decide what kind of first impression you wish to portray.
For me, I've ditched spectacles as a form of vision aid 3 years ago when I went for lasik. But now, glasses is also a form of accessory. Spectacles allow you to express your personality and emphasize your style!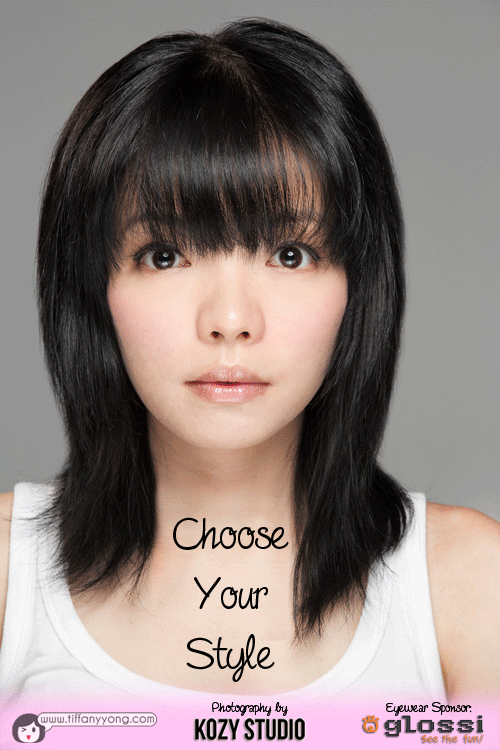 What's
Special

About Glossi Eyewear

Everyone has different "faces", or should I say roles in life. You can be an employee, an entrepreneur, a daughter/son, a mother, a girlfriend. For me, I love acting but my petite height and size limits what I can act. So, I try to broaden my age range and look by using outfits. But working with Glossi Eyewear makes me realise something. It is like an outfit. I CAN look different with just the spectacles alone!

So here's some different looks I came up with, just with some of the Glossi Range.
I'm a Stylish Glossi Corporate Lady
If you want to look formal, presentable and trustworthy, here's how you can do so. With just the above spectacles, I can look like a great business partner, an OL, or even a strict teacher with just a change of outfit.
Goes well with: Corporate/Formal wear, Smart Casual
I'm a Happy Glossi School Girl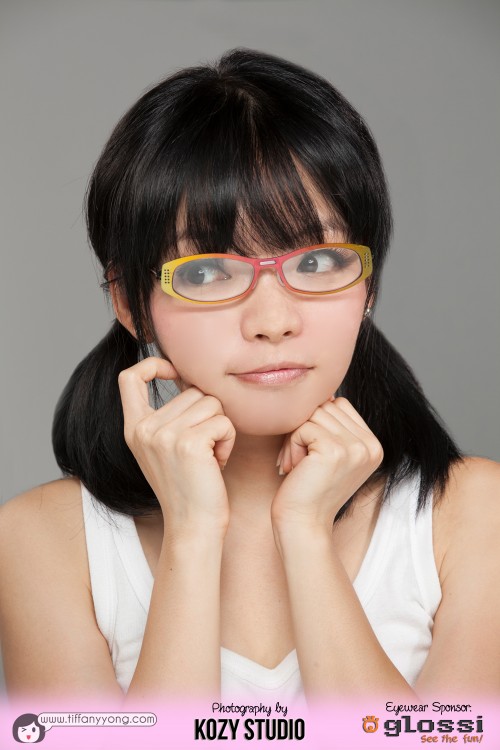 Guess how many colours are there on my glasses? With every slight tilt, the dual color combination creates a third visual dimension to the eyewear with unique see-through overlapping color effects at the top bar. Glossi is a fun, fashionable eyewear that will appeal to the young at heart.
Goes well with: schoolgirl, youthful and cutesy outfits
I'm a Quirky Glossi Geek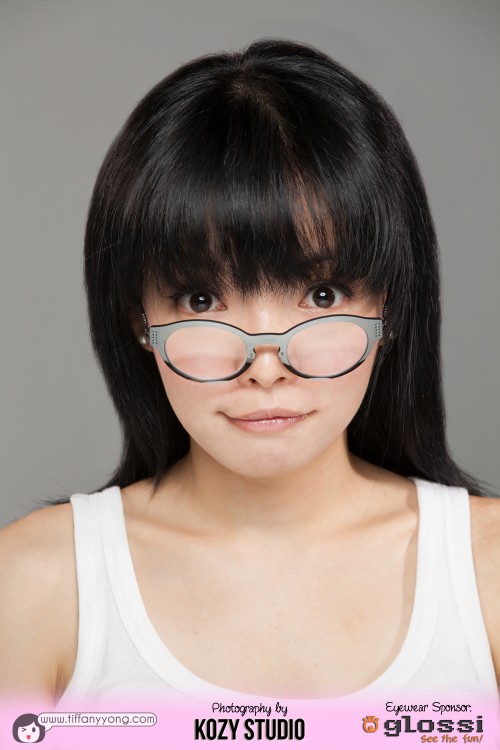 Want to look nerdy? Geeky? Quirky? or even be a Harry Potter for the day? The moment I put on this pair of Glossi, I was searching for my wand. This pair of glasses brings an additional twinge of fun to the clothes you wear!
Goes well with: contemporary or indie fashions
Glossi Eyewear is available for sale at
all Nanyang Optical Outlets


For more varieties, check out www.glossieyewear.com or Glossi Eyewear Facebook Page
Special Thanks to Zhiyong from Kozy Studio for the wonderful photoshoot!
Click to Vote!
This post is an entry for the Singapore Blog Awards 2013 Glossi Best Modelling Blog. You can know vote for me by clicking on the image below. Voting is valid once daily. 🙂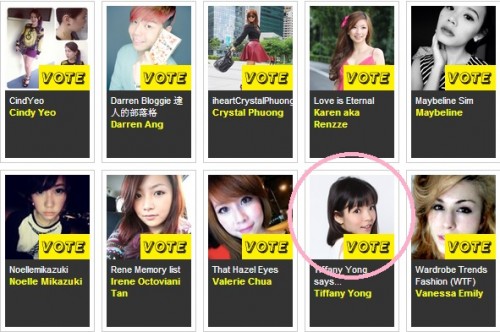 xoxo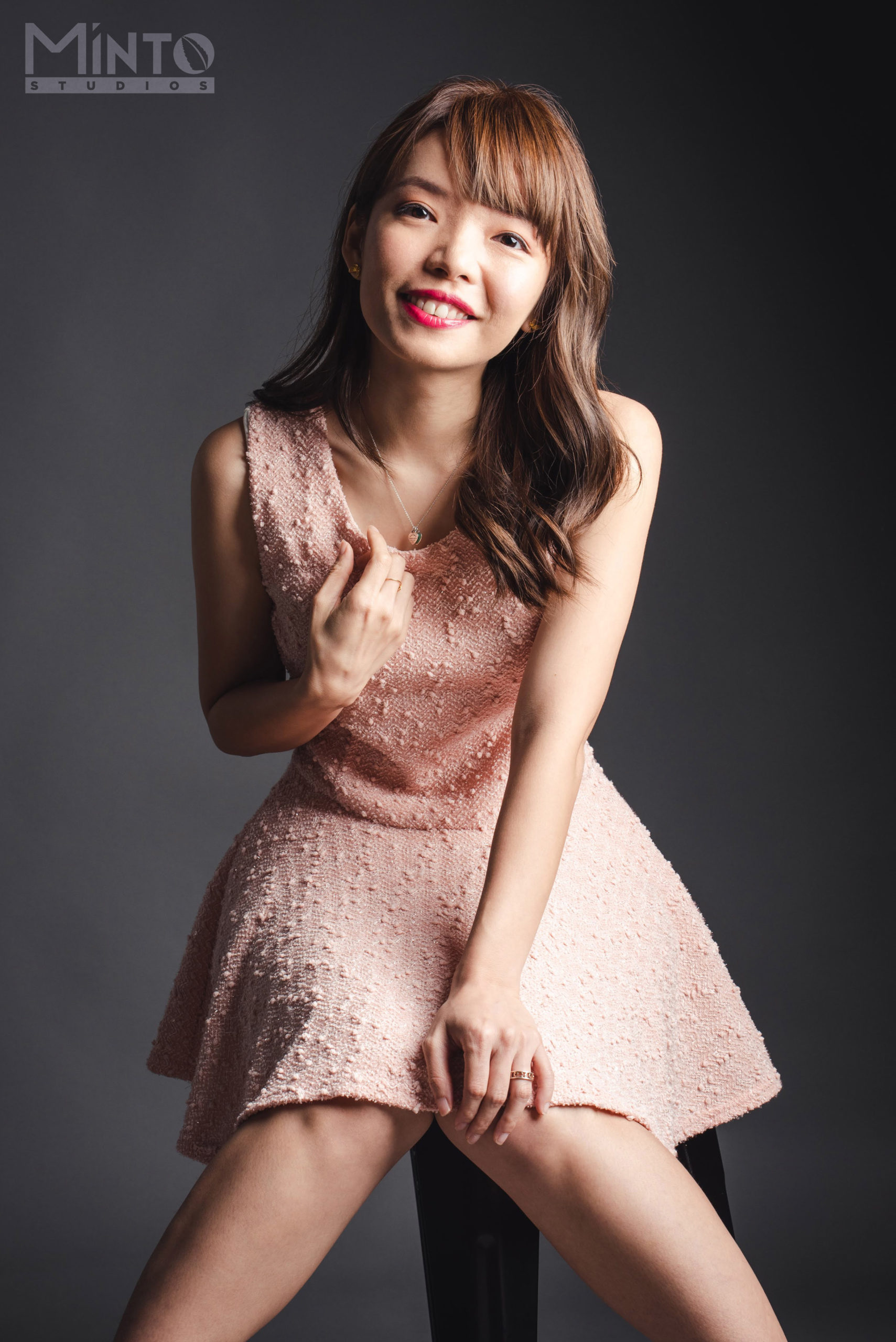 1/2 of #TheEpiphanyDuplet, Tiffany Yong juggles her ABCs – Acting, Blogging and Coaching/Consulting as she is fuelled by passion and drive to succeed.
It is not easy to make a living in Singapore just purely based on Acting, so with Blogging to help her with her online presence, and Coaching kids drama, private tutoring and freelance social media consulting to finance her life, she is currently leading the life most people hope to have: Living the Dream!