Monsters University Movie Review | by tiffanyyong.com
Recommended Audience: children, comedy/animation lovers, Pixar Animation fans, Walt Disney's fans, Monsters Inc. fans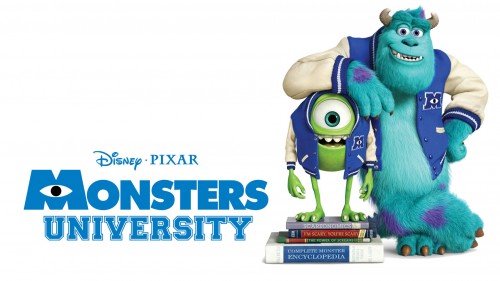 Monsters University Movie Synopsis
Set about 10 years before the events of Monsters, Inc., serious yet intelligent 17-year-old Michael "Mike" Wazowski (voiced by Billy Crystal) is excited to finally enter the prestigious Monsters University, where he is majoring in scaring.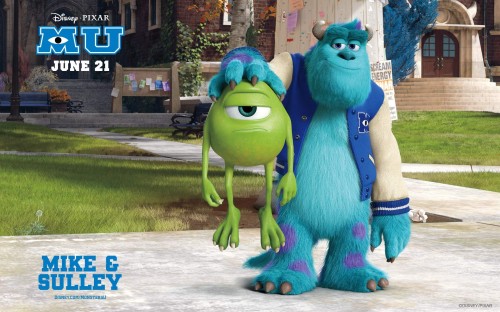 Things don't go quite as planned though when Mike meets 18-year-old James P. "Sulley" Sullivan (voiced by John Goodman), who is in the same fraternity as he. Sulley is almost the exact opposite of Mike: playful, all-brawn, and most notably large. Sully is also majoring in scaring, and soon the two become enemies in a rivalry that will tear their worlds apart, but ultimately brings them together.
Monsters University Viewer Rating: 3.5/5 ***
Monsters University Movie Review: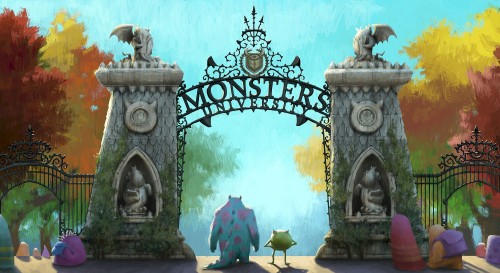 Thanks Fonzie for the movie treat again! Muahaha, he's my permanent movie-khaki, always providing me with free movie premieres.
So if you have watched Monsters Inc. before, this is the prequel, where Mike the one-eye green monster was still a small monster, and how he got inspired and wanted to be a Scarer. This movie is about Mike's life in Monsters University, how he was ostracised (because of his looks) and how he was determined to graduate and be a Scarer.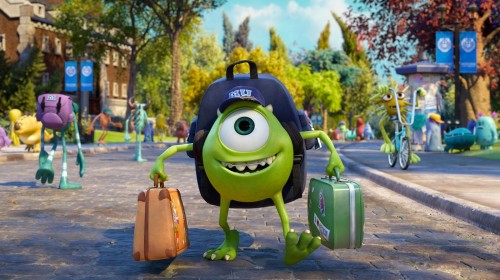 I always love films about high school or even university life, and Monsters University is like the movie Mean Girls in a Monster setting. I like how Pixar was able to bring out the several social issues amongst youth in a light-hearted way.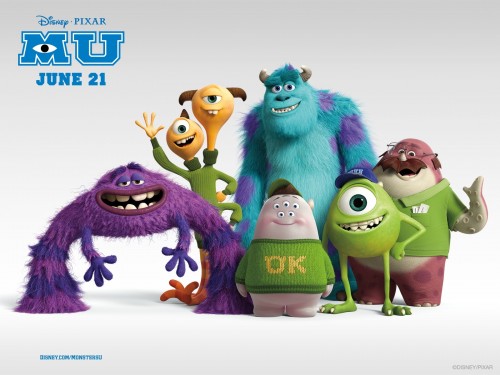 Like how there will be certain people (the nerds) who will never fit in to the social group, and how Mike had to make do with the social outcasts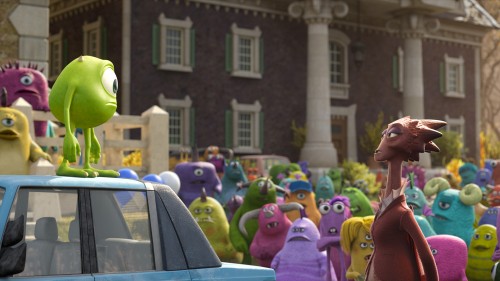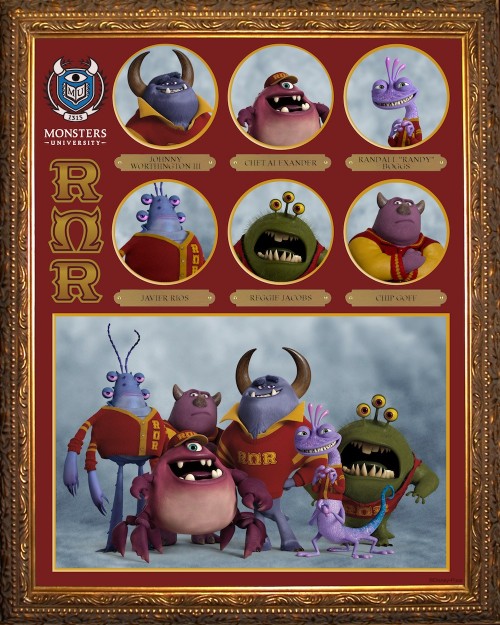 When Dean Hardscrabble kicked Mike and Sulley out of the School of Scaring, saying how Mike simply doesn't have the physical qualities to be a scarer, and how the "popular" scarer monsters RNR judging Sulley by his scaring performance reminded me of how we judge people by their looks and achievements too.
Look beyond the jokes and take some time to ponder over the underlying messages. Monsters University might scare you 🙂
P.S. Oh ya, stay tune to the end, the movie will review the ending for another Monster character 🙂
Do You Know?
Mike's parents were originally planned to be included in the story. They would drop Mike off for his first day at Monsters University. However, director Dan Scanlon decided to drop them from the finished film to make Mike seem just that much more vulnerable.
Want to be a student of Monsters University too? Check out the Monsters University's official website and Facebook Page now 🙂
Behind The Scenes
Monsters University will be in cinemas on 20th June 2013.
xoxo



*Disclosure:
Tickets from Disney. No monetary compensation was received for the movie review.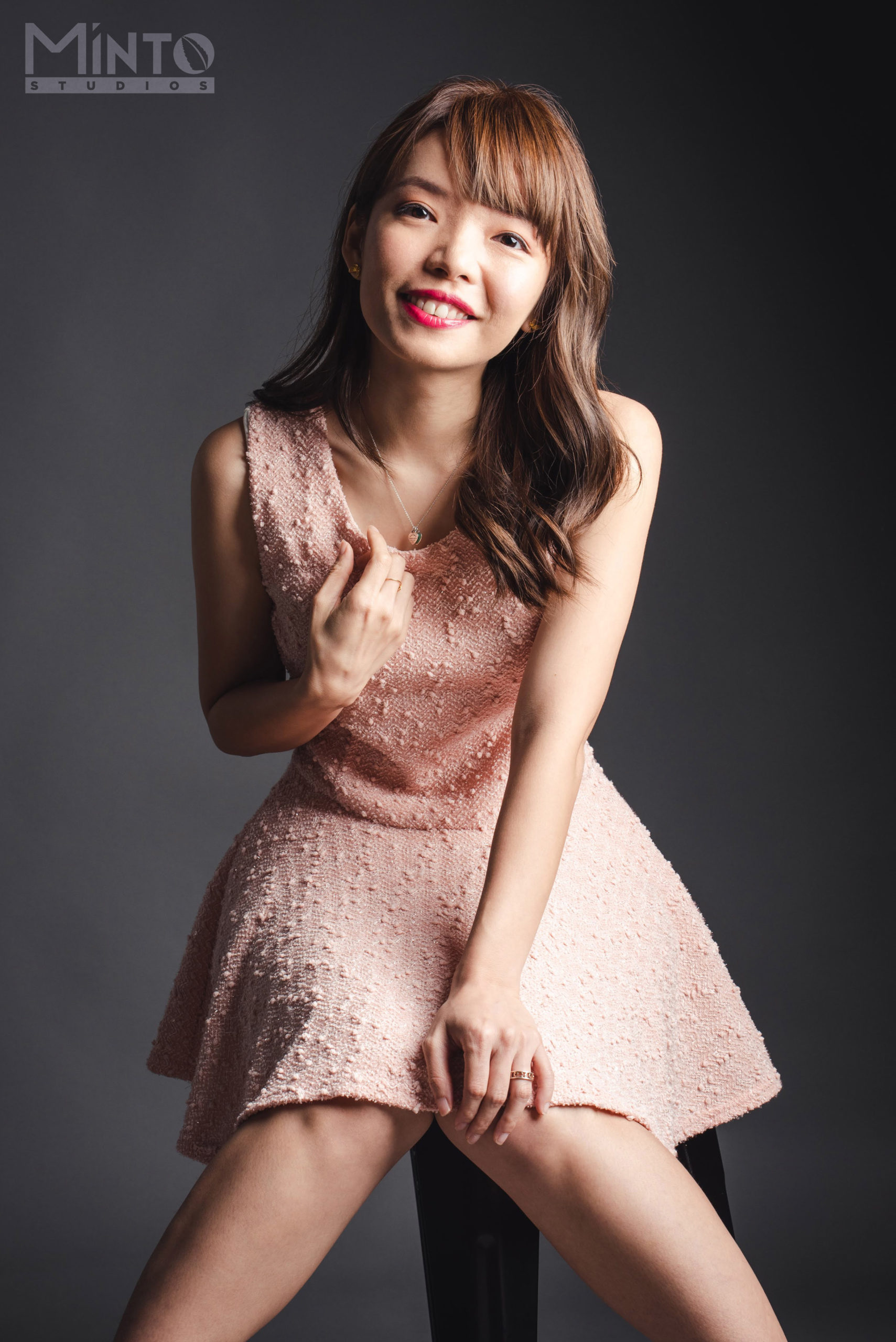 1/2 of #TheEpiphanyDuplet, Tiffany Yong juggles her ABCs – Acting, Blogging and Coaching/Consulting as she is fuelled by passion and drive to succeed.
It is not easy to make a living in Singapore just purely based on Acting, so with Blogging to help her with her online presence, and Coaching kids drama, private tutoring and freelance social media consulting to finance her life, she is currently leading the life most people hope to have: Living the Dream!