Domino's Signature Flatbread | Easy on your stomach
It's rectangular, it's small, it's Flatbread! If you love pizzas but want to keep your weight in check, choose Flatbread! If you need to indulge a little during lunch, choose Flatbread!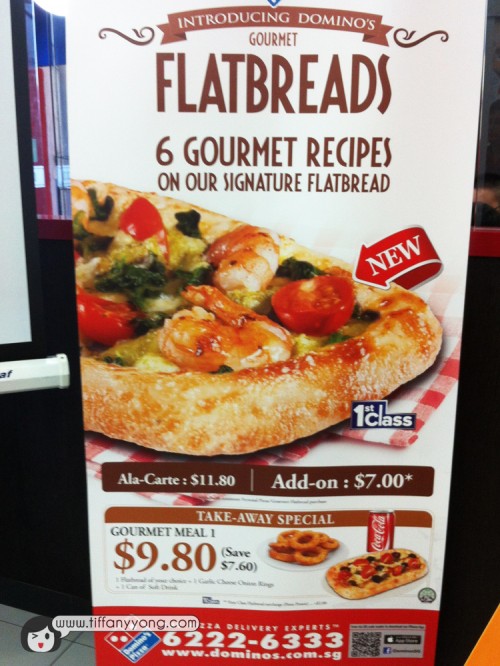 Introducing 6 Gourmet Recipes on Domino's Signature Flatbread
For Mushroom and Vege lovers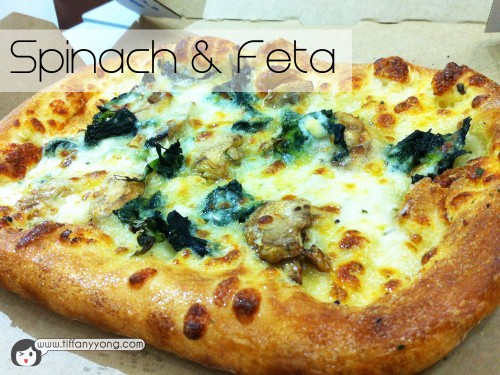 I like the flavour a lot, as there is feta cheese, but it might be too "unique" for some people.
For Meat Lovers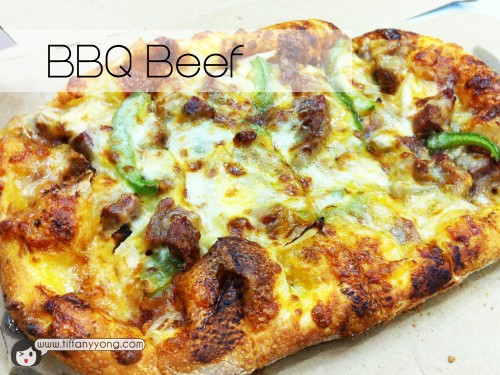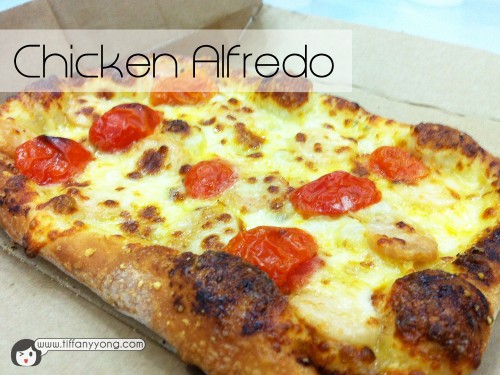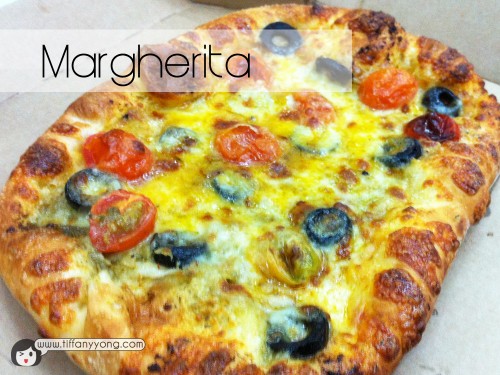 For Spicy Addicts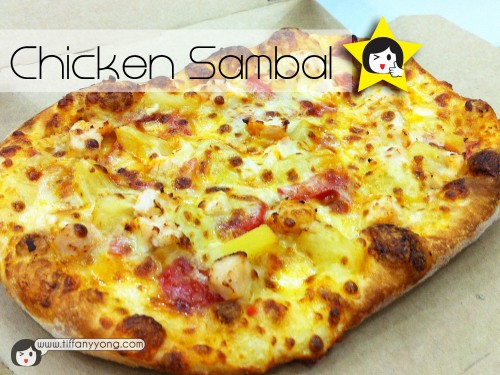 For Seafood Lovers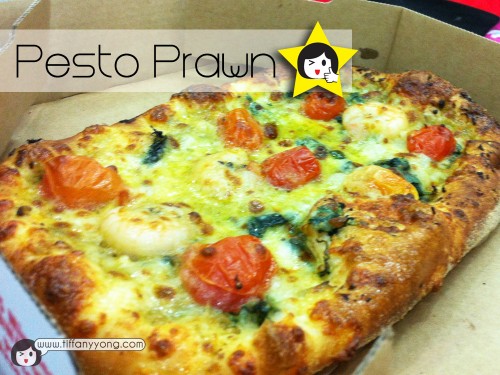 P.S. *Surcharge of $2 applies for Pesto Prawn under the First Class pizza range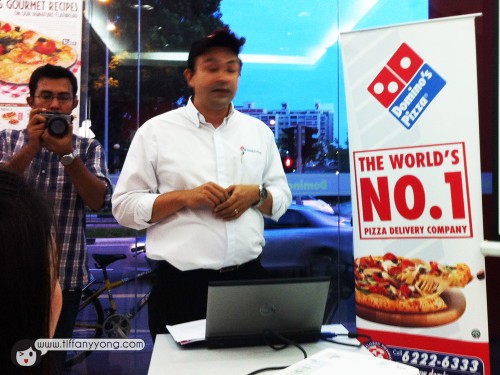 How big?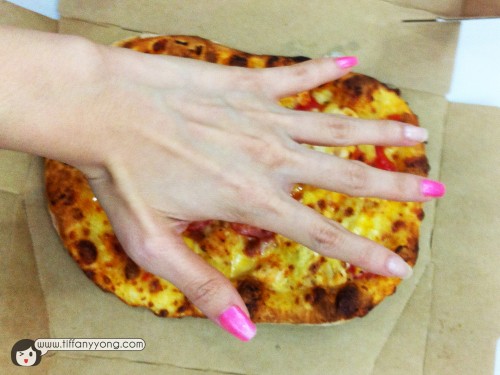 Available in one size (approx. 6 inches), Flatbreads cost $11.80 (ala- carte).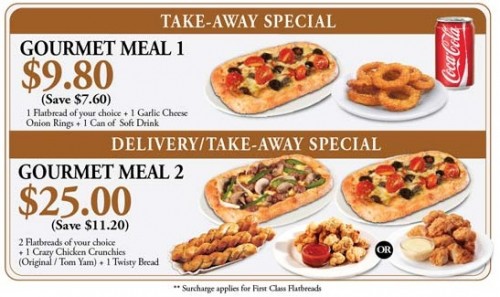 However, I would recommend the Gourmet Meal 1 at only $9.80 and you get 1 Flatbread of your choice, a set of Garlic cheese onion rings and a can of soft drink. (Save $7.60)
For delivery/take-away special, you can get 2 Flatbreads of your choice, as well as 1 Crazy Chicken Crunchies (Original or Tom Yam Flavor) and 1 portion of Twisty Bread. (Save $11.20)
Still want Your pizzas?


Get Flatbread as your an add on for $7, valid with minimum Personal Pizza or Flatbread purchase!
How delicious?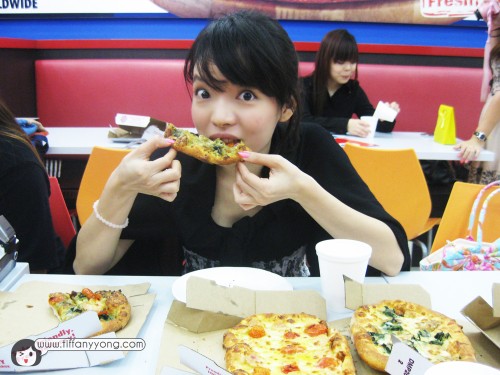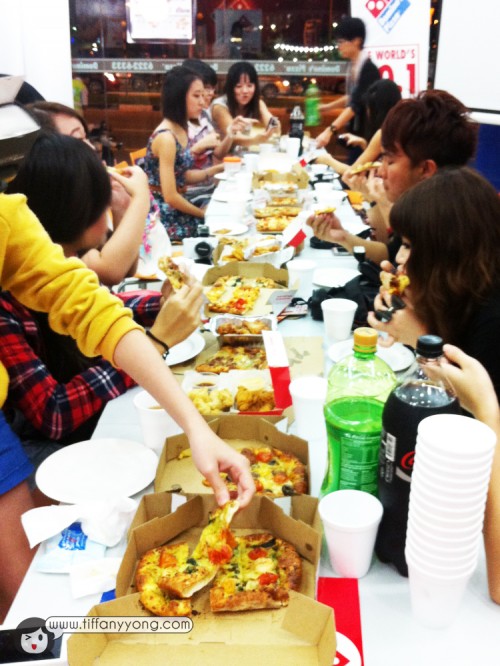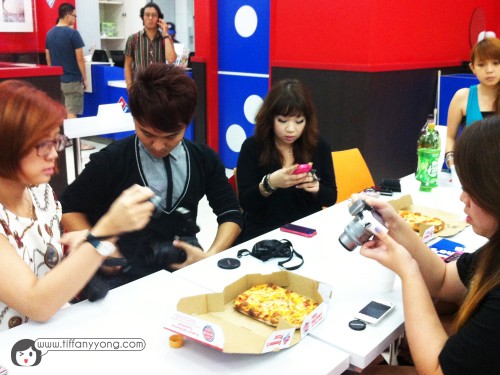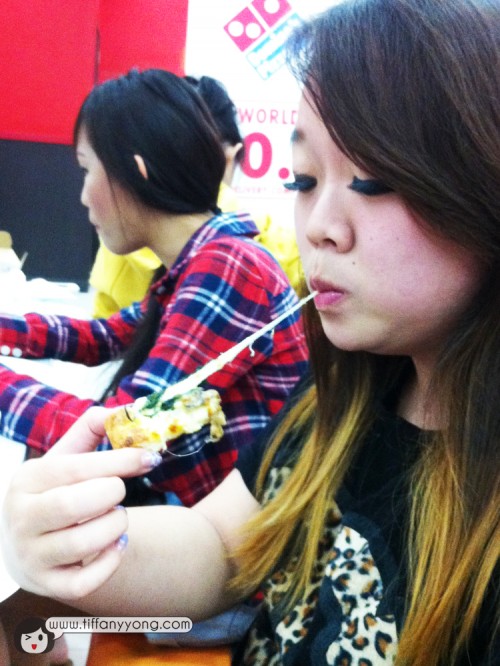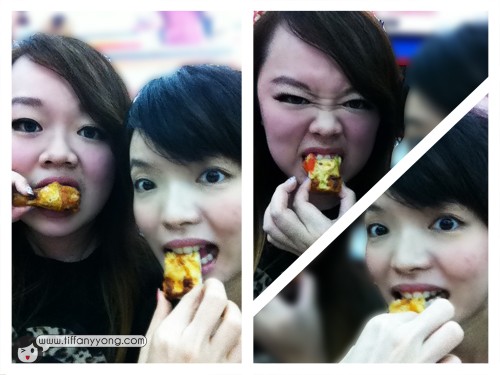 In the past, I couldn't take much pizzas whenever I was at events and parties because I would feel bloated after 2 slices. But with flatbread, I could actually have a slice of every flavour. I was full, but not bloated, nor sleepy, which is great for working crowd. You know how it's easy to feel sleepy after a heavy dinner, but Flatbread is easy on your stomach!
Let's have some fun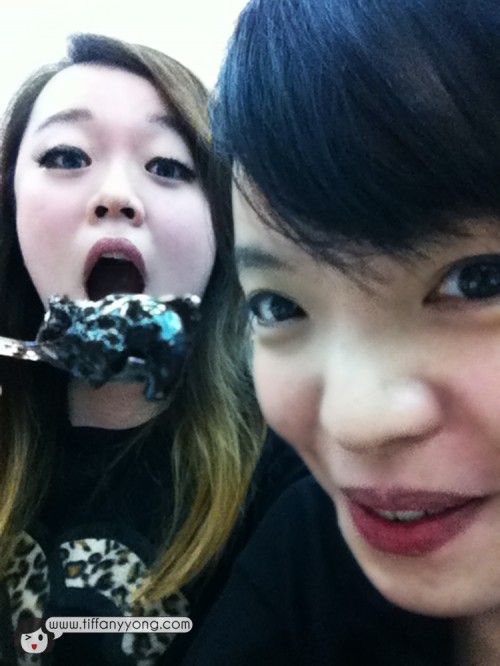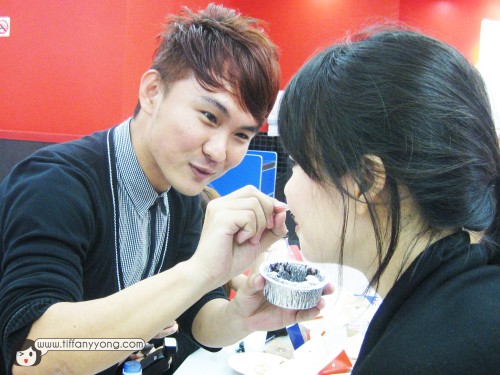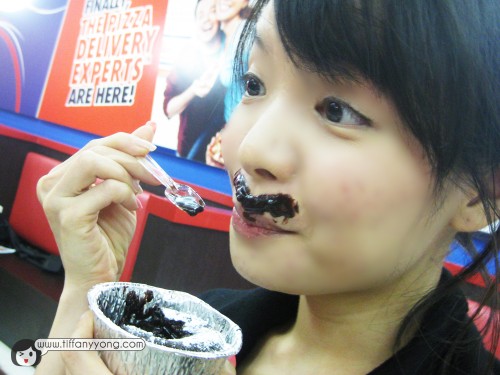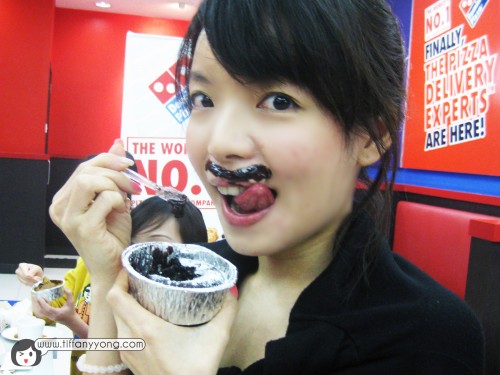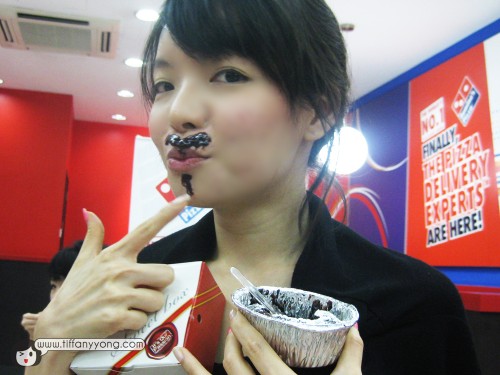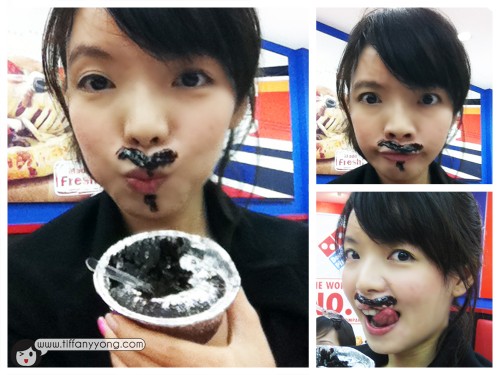 Chocolate Lava Cake is a must buy for all dessert and chocolate lovers! It's not sickening sweet and the cake simply makes you feel blissful!
Phototaking time!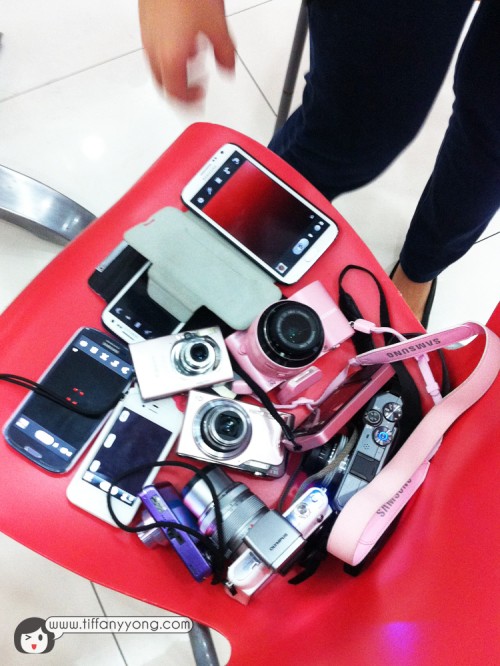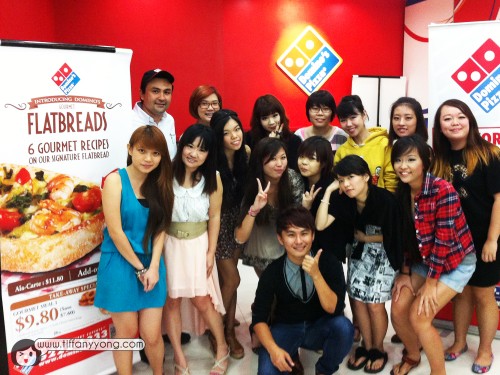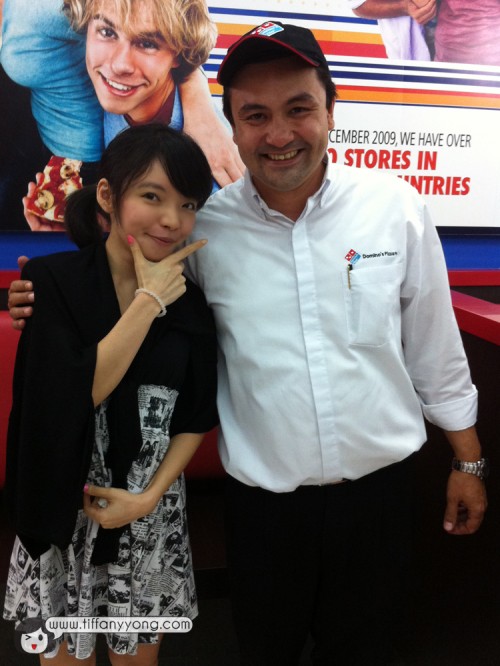 Here's a New Year video from all OMY Bloggers who attended the event!
Click here for the guide on using Domino's iphone app and here to see more Pizza flavours!
Click here to like Domino's Pizza SG Facebook Page and here to order online!
Full of flatbread love,



*Disclosure:
Event invitation from omy.sg and Domino's Pizza.
No monetary compensation was received for the food review.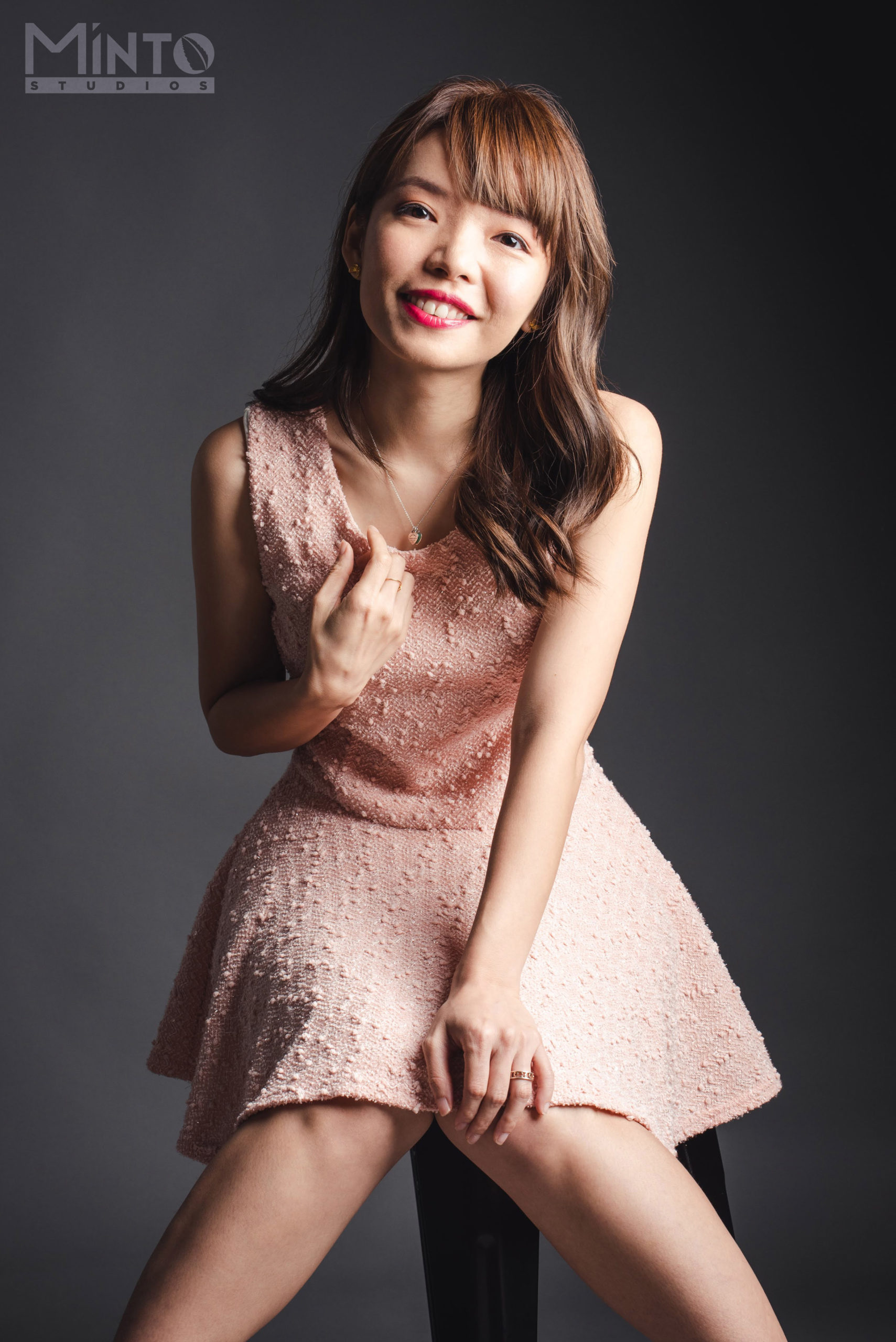 1/2 of #TheEpiphanyDuplet, Tiffany Yong juggles her ABCs – Acting, Blogging and Coaching/Consulting as she is fuelled by passion and drive to succeed.
It is not easy to make a living in Singapore just purely based on Acting, so with Blogging to help her with her online presence, and Coaching kids drama, private tutoring and freelance social media consulting to finance her life, she is currently leading the life most people hope to have: Living the Dream!