My Virgin Domino's Pizza Experience | By tiffanyyong.com
Confession:
I don't exactly love Pizza (it's not a Domino's Pizza thing) but due to my work with Chiropractic. You know, fast-food isn't exactly healthy food… And I ain't a big eater, Pizzas make me bloated after 2 slices, and I will waste the rest if I'm eating alone. But looking at the positive reviews from many other bloggers prior to this event made me look forward to tasting one (if not more) of Domino's Pizza.
Conclusion:
IT WAS AWESOME. I ate 5 slices of different flavours + appetisers + dessert! This is my first time eating Domino's Pizza, and it will DEFINITELY NOT be my last! There's so many things I wish to share from the event… and I guess I will overload everyone if I squeeze them into one blogpost. So I shall split them into a few post~ here I will talk about the overall review for da Pizzas!
Beginning with starters!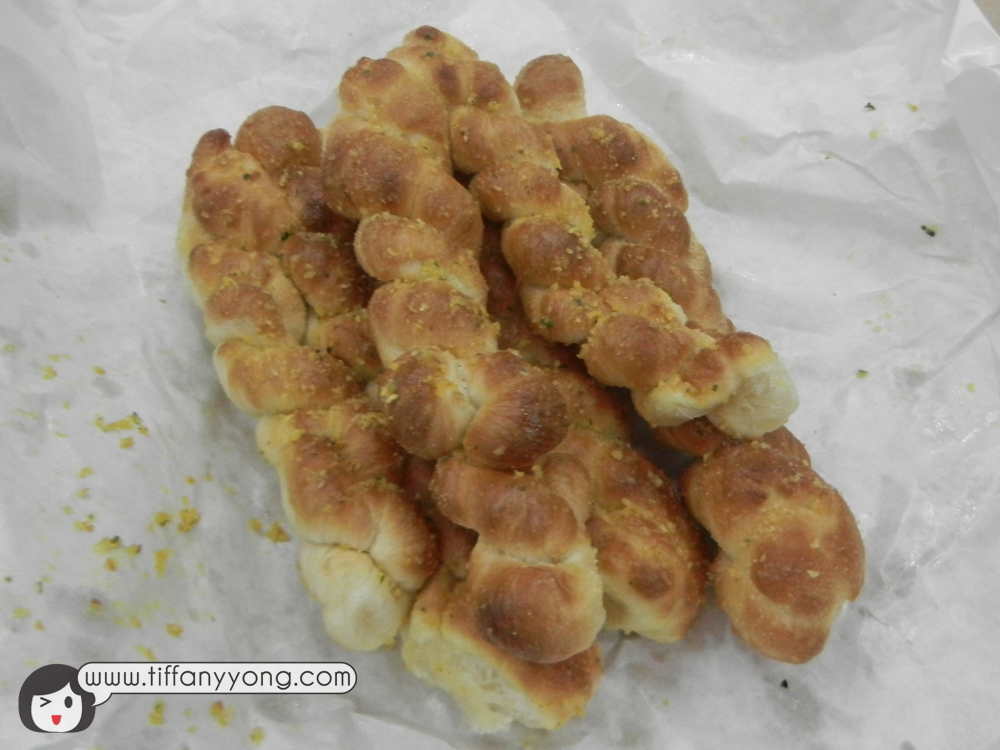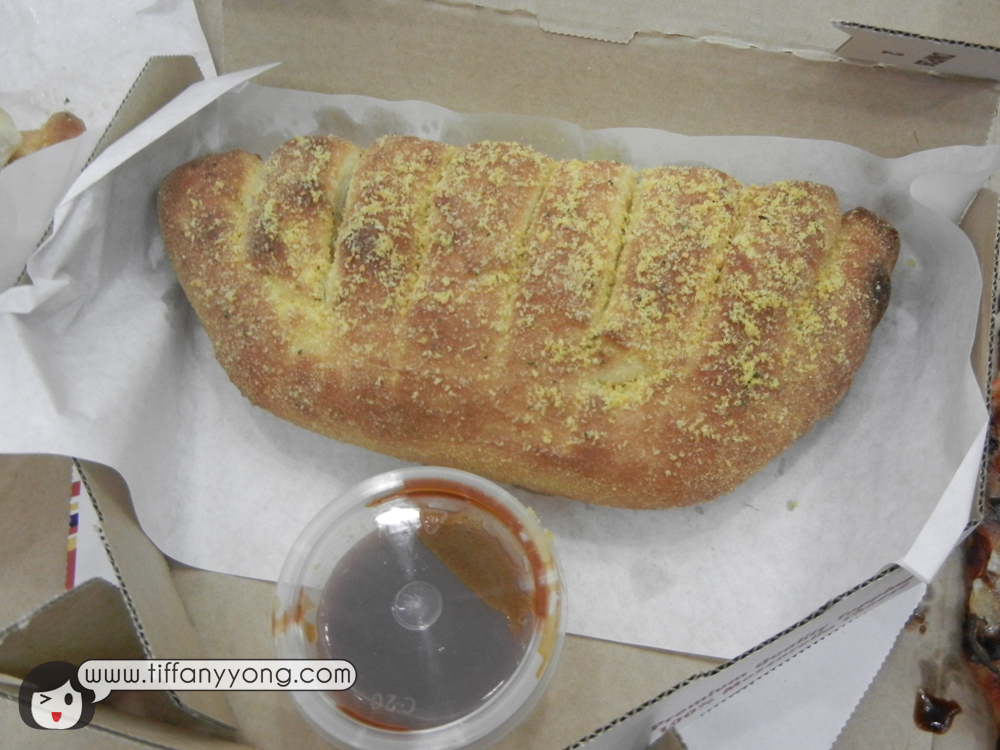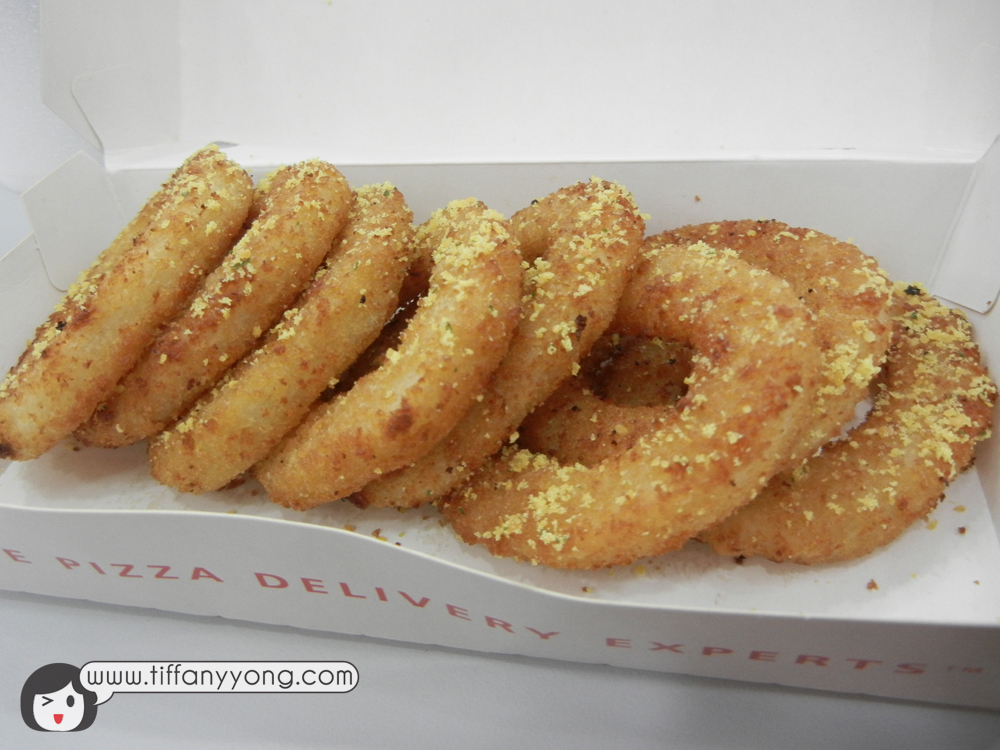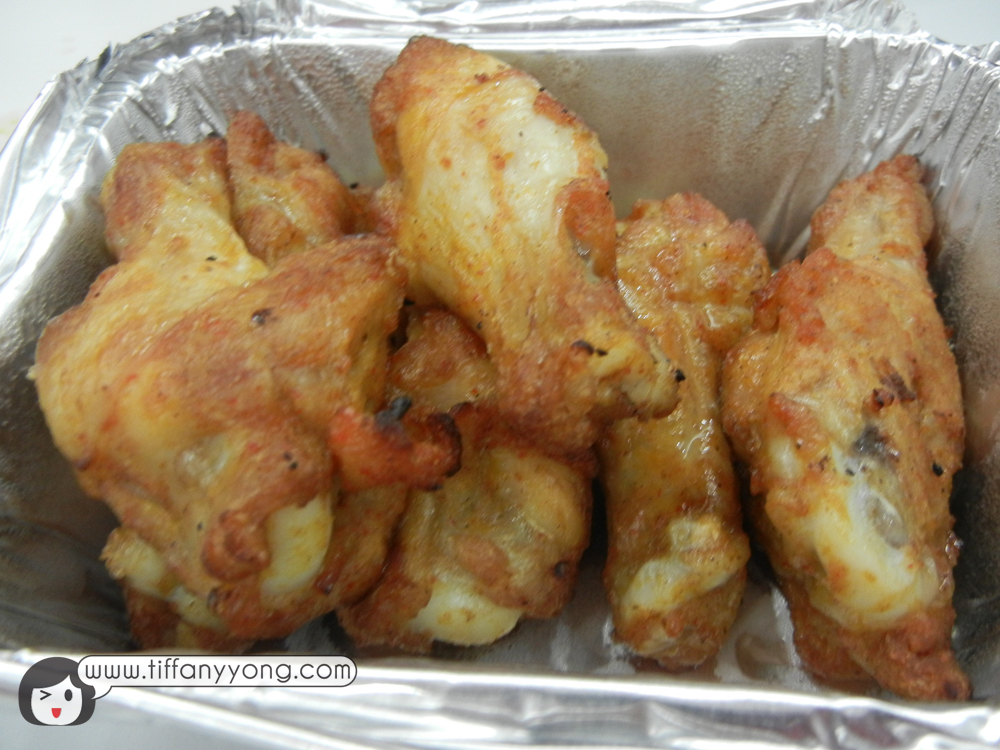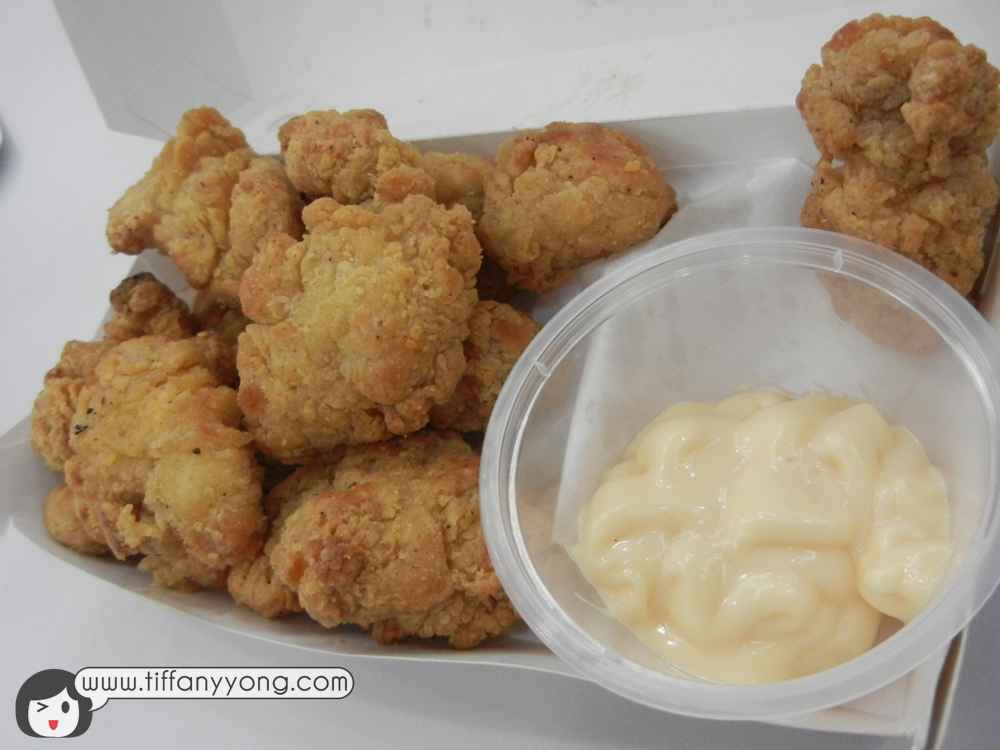 The Chicken Crunchies are CRAZILY Nice! I used to hate eating Chicken, simply because of the "fatty" experiences with fast food restaurants, where the fried crust + chicken skin + fats make up 90% of the finger food. But here, these chicken crunchies are meaty and not oily!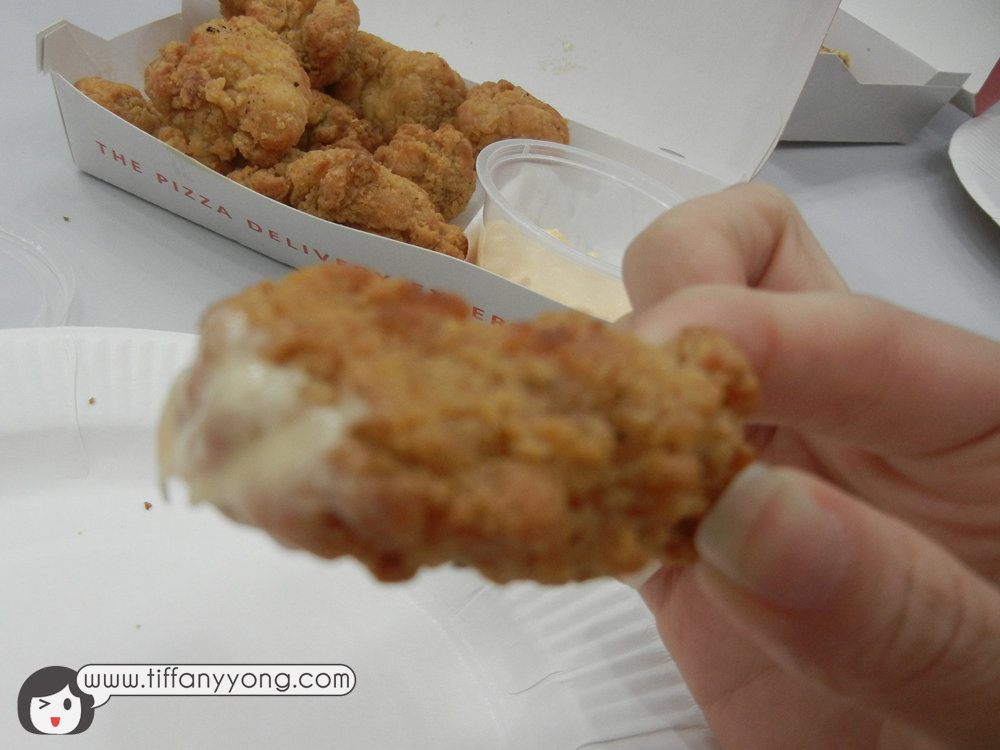 P.S. I didn't eat the drummets, but the blogger sitting in front of me had 3-4 of them! It is definitely nice, as I don't see the yucky skin at all… 😛
Main Course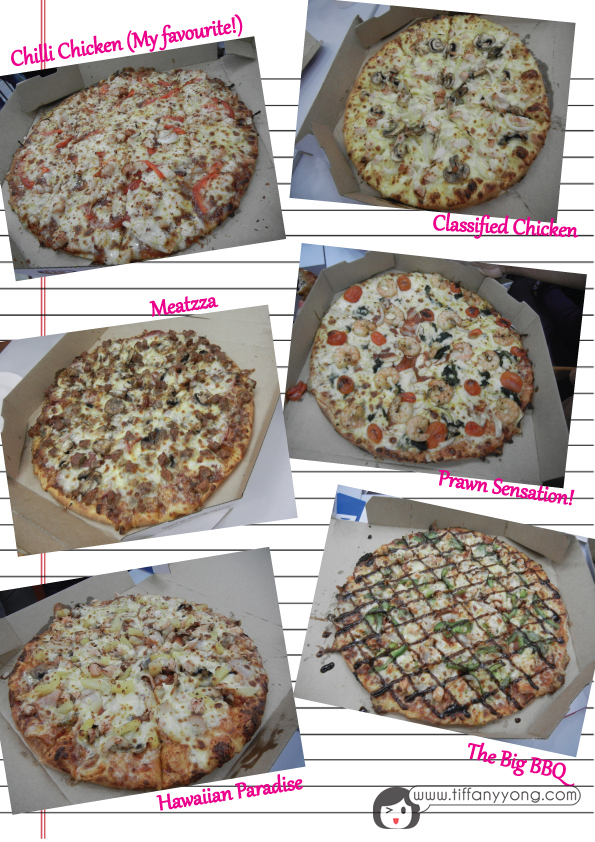 I guess there must have been countless bloggers raving about Domino's Pizza, so I shall skip the mouthful-by-mouthful tasty description of each Pizza and go for my few favourites!
Chilli Chicken is definitely my favourite! The thin crust made it hard to pick up when it's just out from the oven, simply because it was OVERLOADED with yummy toppings! The most memorable part was the juicy sauce I tasted after the thick layer of cheese. The surprise level was definitely there!
DO YOU KNOW that in Domino's Pizza, every pizza has equal generous amount of 100% mozzarella cheese loaded because of the unique belt driven pizza oven they had? Also, all the Pizza making process are tracked by CCTV to ensure Product Satisfaction Guarantee!
DO YOU KNOW The Different Cuts:

Domino's Pizza has 3 unique pizza crust and the staff has considerately cut the pizza differently according to the type of crust! This is to ensure customers have an easier time taking and munching down their favourite pizza!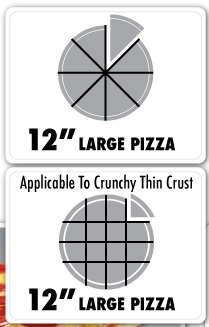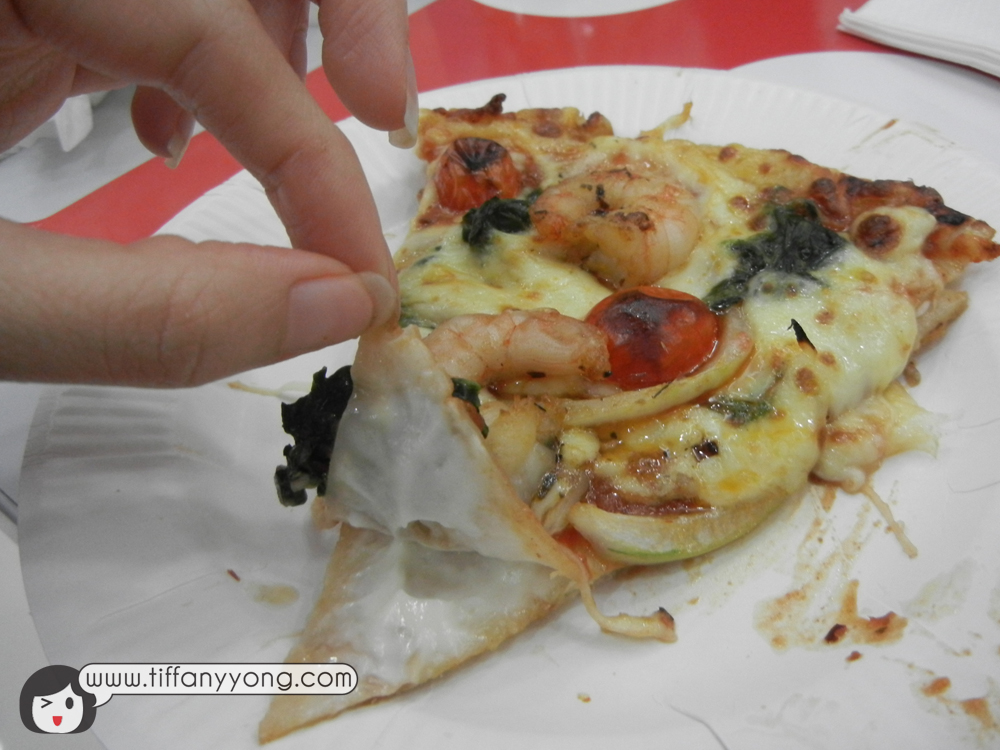 The Prawn Sensation is something new and different as the toppings are whole prawns and not tiny prawn bits. Together with the deliciously juicy cherry tomatoes and spinach… gosh…it's one big filling slice of pizza…
The Pizzarious Eating Experience:
Remember how your pizza box will be full of oil stains after leaving it to cool for an hour, I did an experiment and here's what I see… No stains! Ad I was surprised to see no oily fingers too. The marketing manger of Domino's Pizza Singapore & Malaysia, Linda Hassan said that all their pizzas and side dishes are oven baked and instead of greasing with oil/butter, their crust base are powdered with corn flour, which explains why they are not as oily as normal pizzas!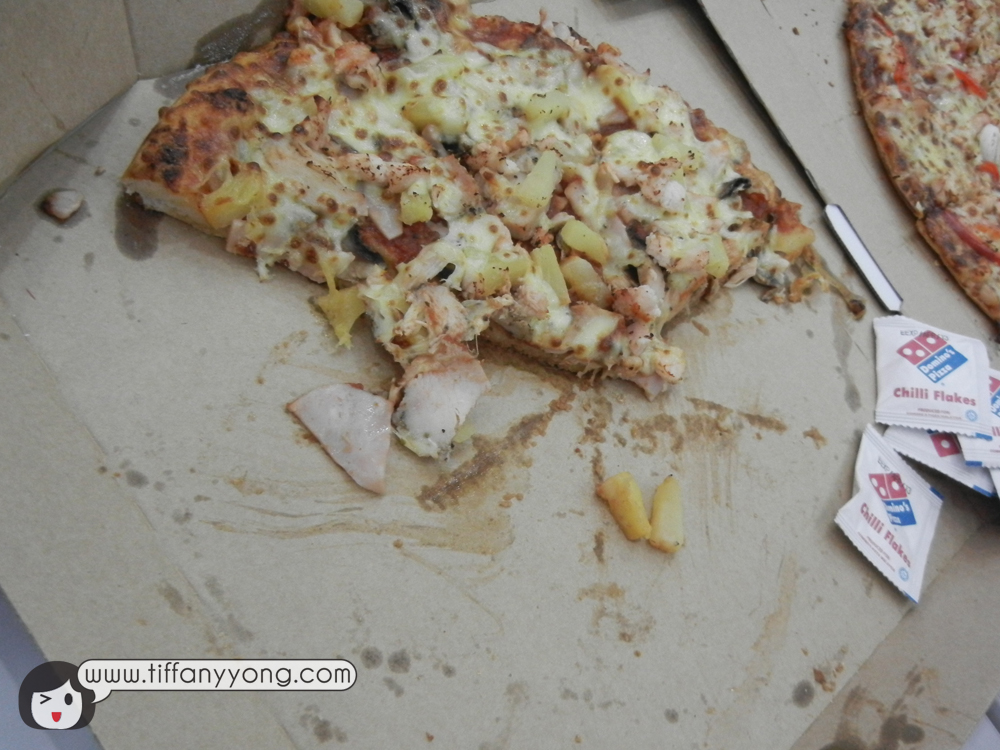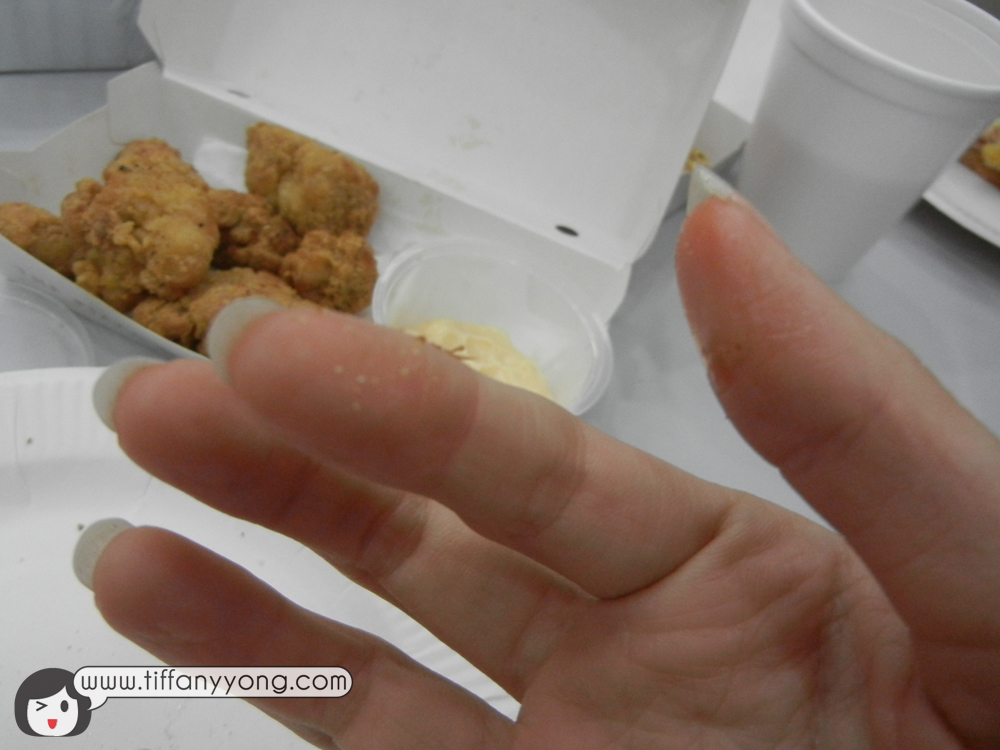 Definitely a place I will recommend people to come if they need a healthier alternative to indulge!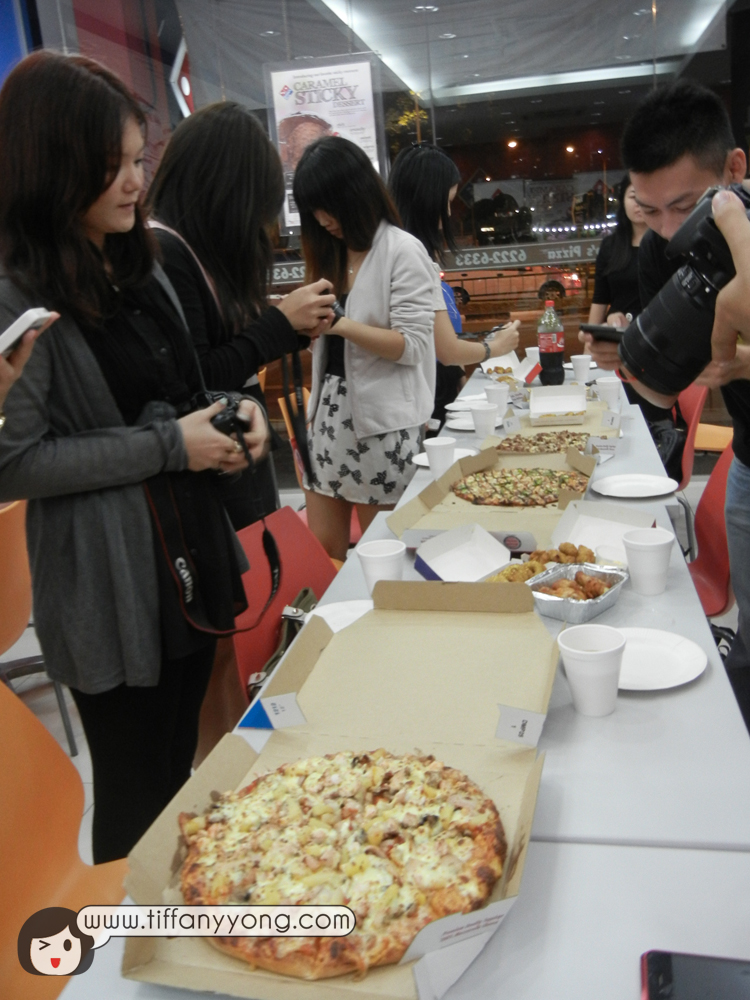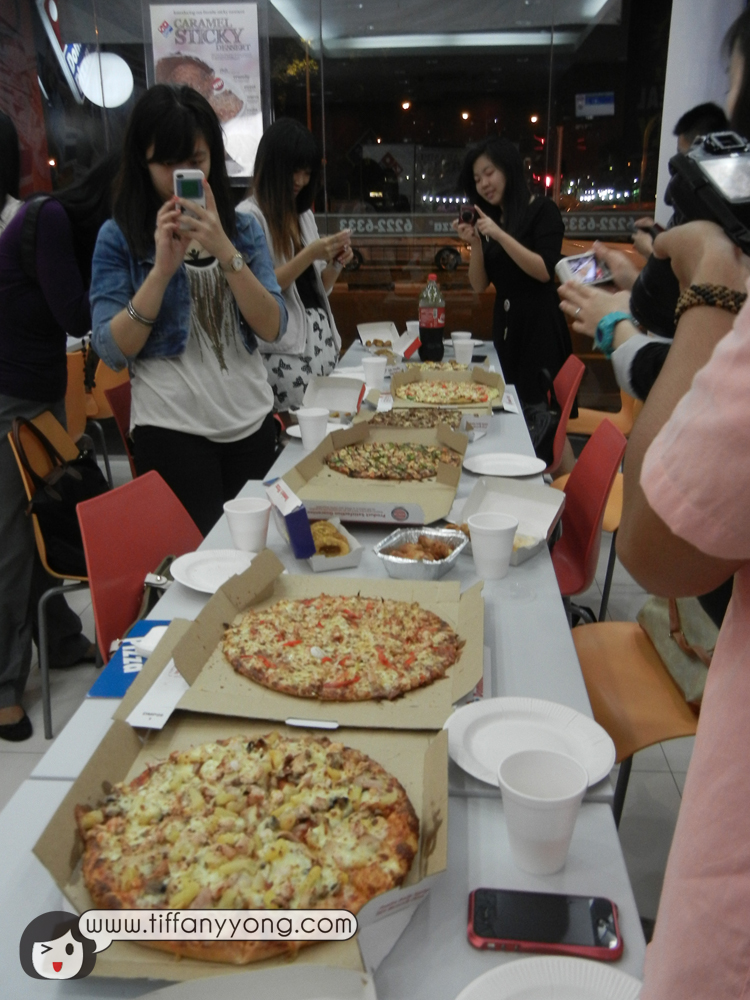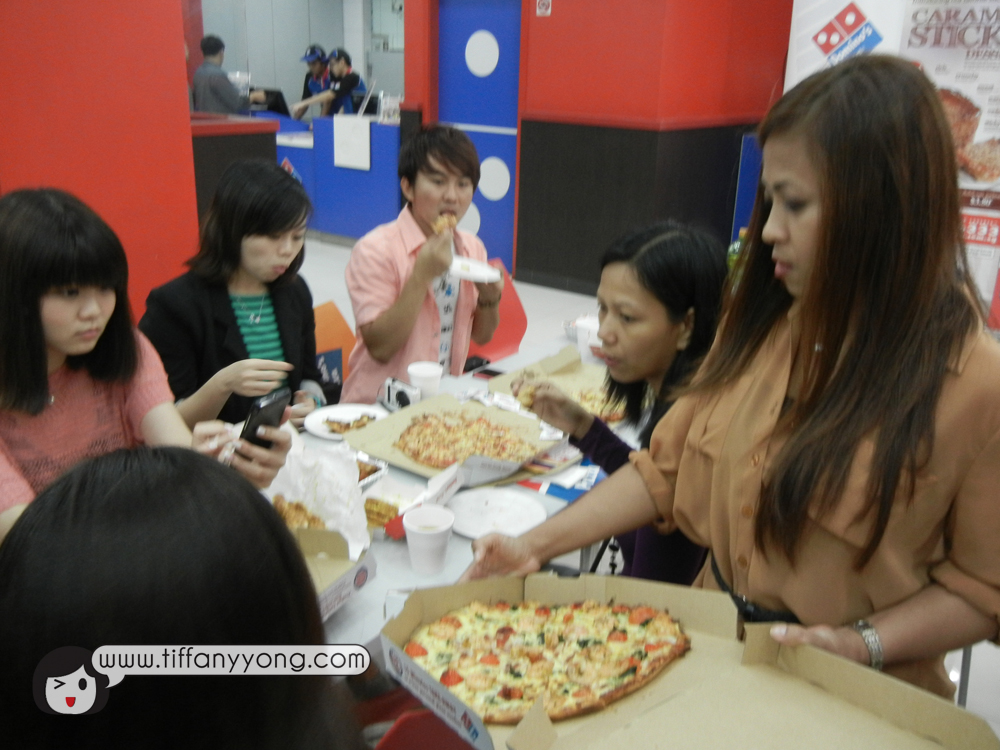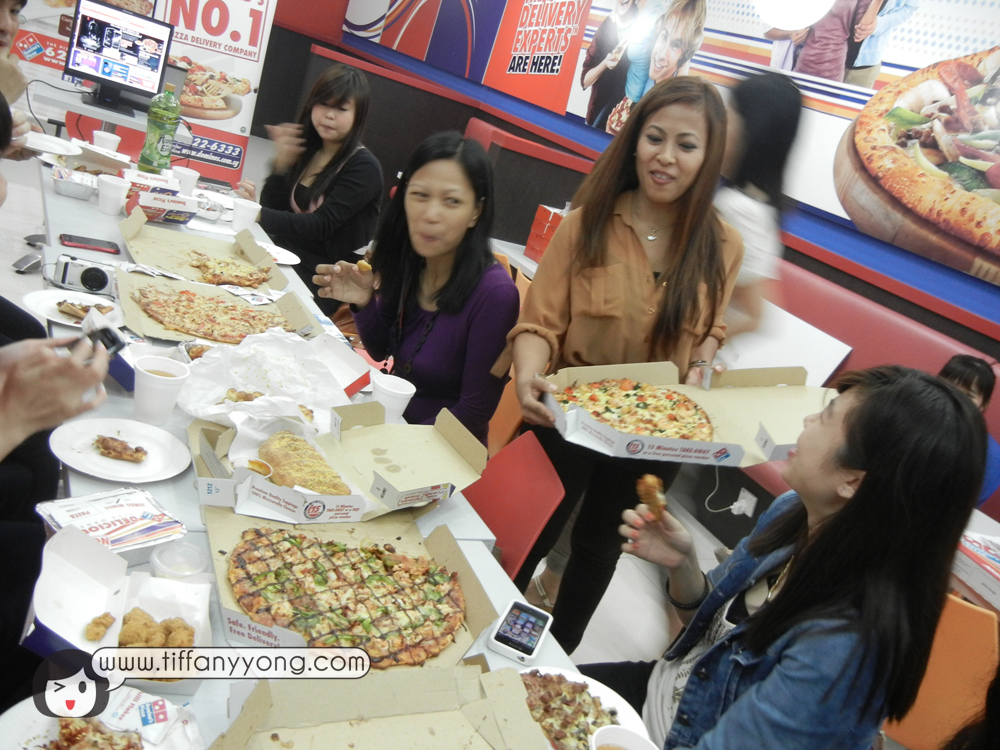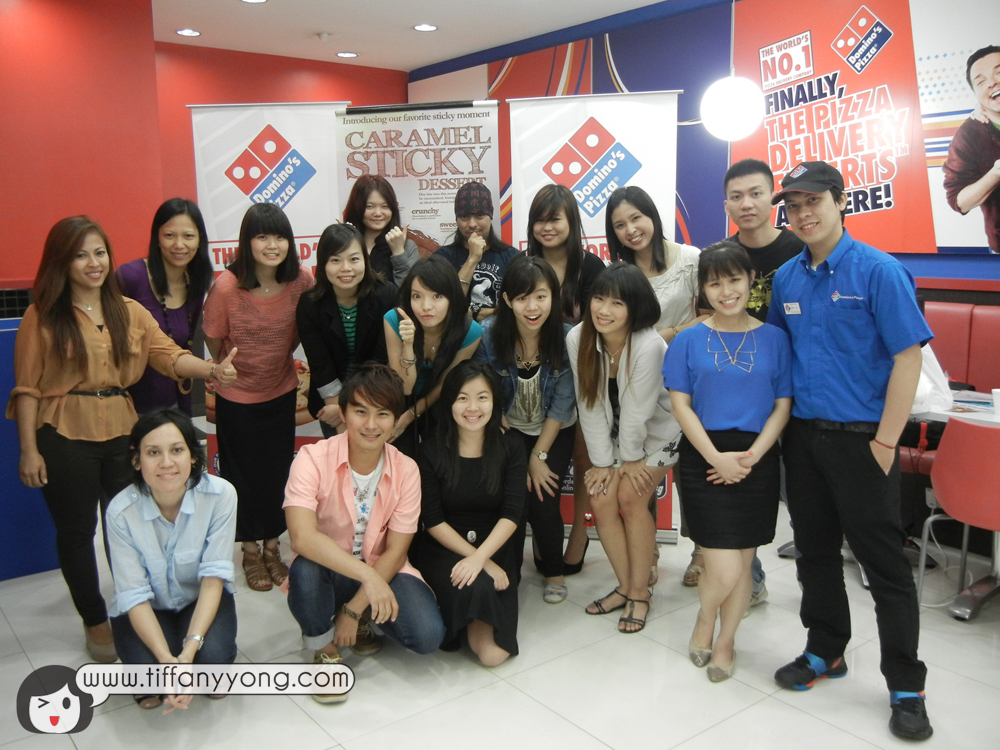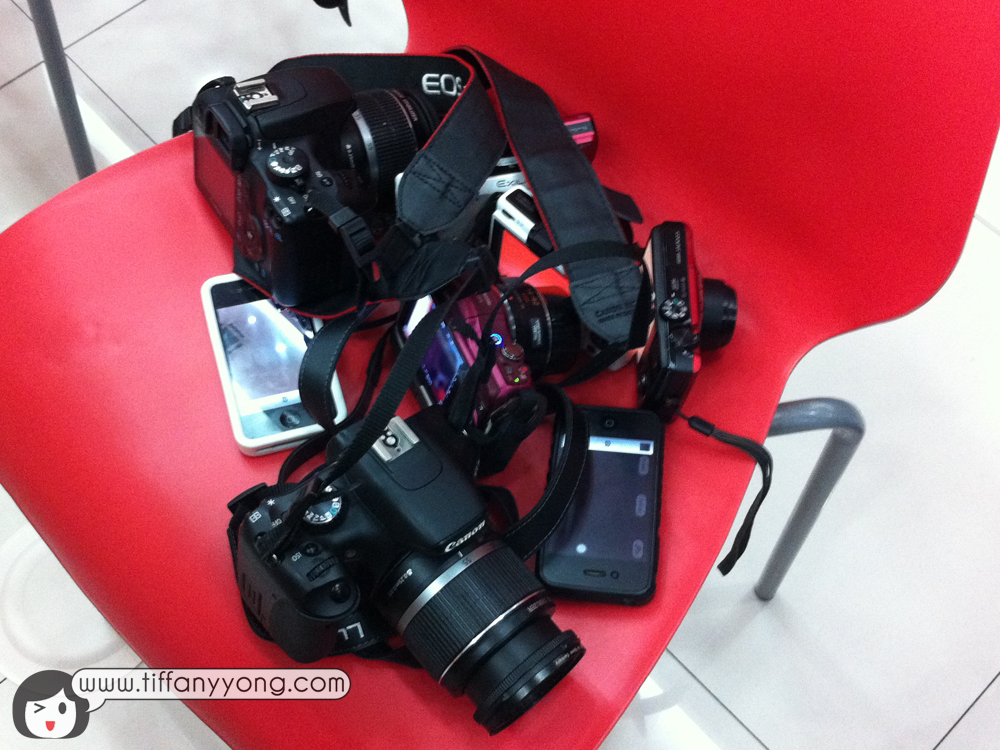 Still don't believe how tasty the pizzas are? I brought home 2 boxes of pizza (Chilli Chicken and Classified Chicken if I'm not wrong), planning to have it as breakfast next morning… But my family gobbled them down in less than 10min despite them having steamboat as dinner! (Including my mummy who dislikes fastfood!) AMAZING! Lol…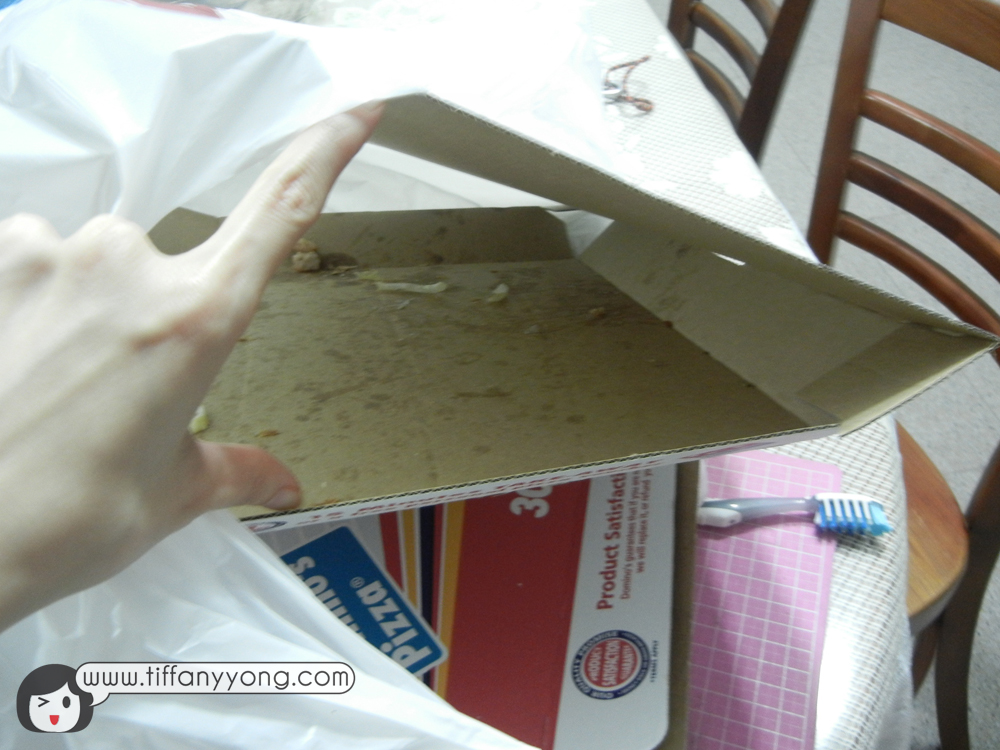 xoxo



*Disclosure:
Event invitation from Domino's Pizza, thanks to omy.sg.
No monetary compensation was received for the food review. All opinions are my own.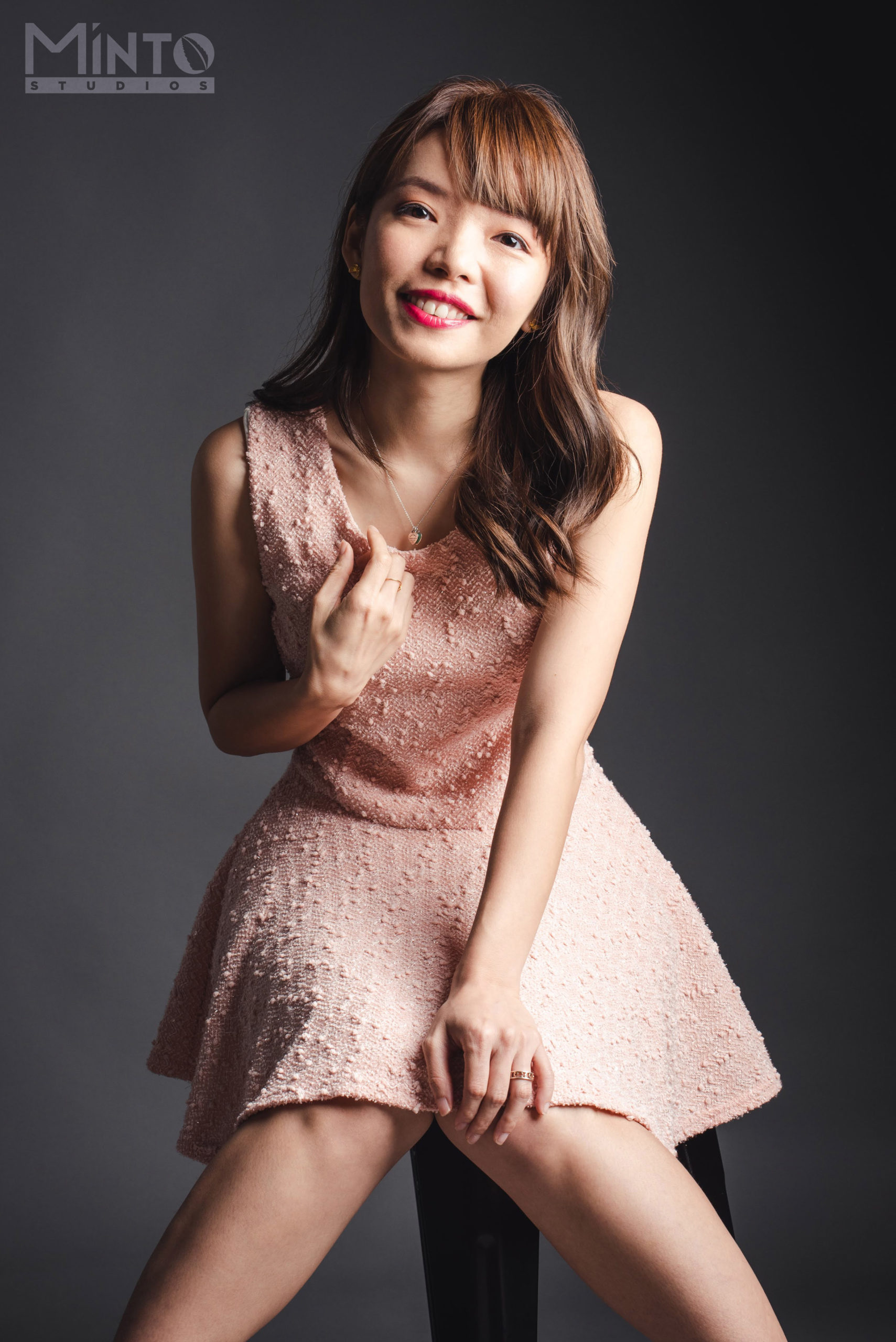 1/2 of #TheEpiphanyDuplet, Tiffany Yong juggles her ABCs – Acting, Blogging and Coaching/Consulting as she is fuelled by passion and drive to succeed.
It is not easy to make a living in Singapore just purely based on Acting, so with Blogging to help her with her online presence, and Coaching kids drama, private tutoring and freelance social media consulting to finance her life, she is currently leading the life most people hope to have: Living the Dream!