Baisiri Maya Hotel Review: Epiphany Go Chiangmai
I first met the representatives from Baisiri Maya Hotel during the Chiangmai roadshow organised by Tourism Authority of Thailand (TAT) back in 2017. When I decided to work on a media trip to Chiangmai together with a team, Joe from Baisiri Maya Hotel was one of the first to respond with a positive reply. 🙂
I didn't know that January and February are peak seasons for Chiangmai. Most hotels came back saying that they are fully booked, that includes Baisiri Maya Hotel. However, we managed to make it work, requesting to bunk in one room for the team of 4. But the hotel gave us a pleasant surprise on the day we arrived, welcoming us with 2 premier rooms instead of 1!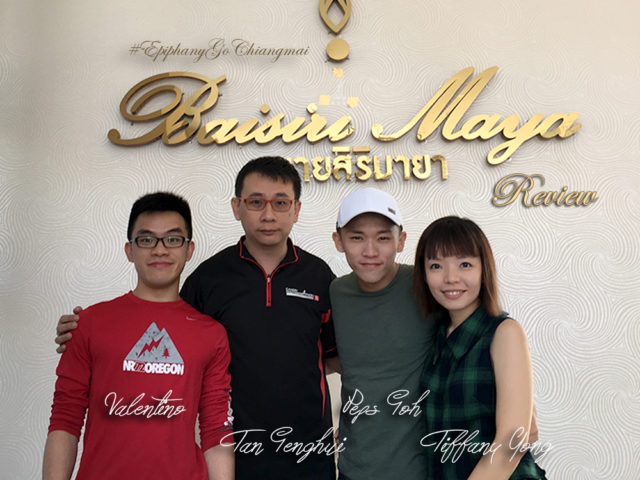 Presenting to you the #EpiphanyGoChiangmai media team, Valentino, Tan Genghui, Peps Goh and me! When we first alight from the cab, we didn't know what to expect. We have all seen hotels with grand and luxurious looking photos, only to be welcomed with substandard amenities and facilities. But luckily, Baisiri Maya Hotel is as insta-worthy as it looked!
Situated in Huay Kaew, Baisirimaya Hotel is the perfect place to experience Chiang Mai and its surroundings. The hotel lies 6km from the city center and provides accessibility to important town facilities. With its convenient location, the hotel offers easy access to the city's must-see destinations.
Baisiri Maya Hotel Premier Room
Baisiri Maya Hotel features 75 beautifully appointed guest rooms, with 4 different room types – Superior/Business (36sqm), Deluxe (55 sqm), Premier Room (75sqm) and Suite Room (89sqm). The team was introduced to the Premier Room and we felt so pampered when we first enter the room. It is so SPACIOUS. 
At 75 sqm, the premier room (or should I say apartment?) has a clear panorama view of the city and the mountains. The room is equipped with cushy couches, 2 televisions, one for the couch and one for the bed, as well as 2 tables near the entrance for people who need to work on their tables.
Thematically, the room uses classic hues of browns, from tan, beige to wooden brown flooring, dark brown carpet to create contrasting tones and textures, creating a serene space, perfect for unwinding at the end of the day. There were plenty of room for 10 or more people to move around (but not to sleep in la, of course!)
Valentino, who is in the hospitality industry was pretty impressed with their turndown services and reminded us to feature it! Little cute owl keychains will be placed on the beds daily after the housekeeping did their work.
Room amenities such as complimentary bottled water, mini fridge, coffee and tea-making facilities as well as mini bar (additional charge applies) are provided.
Everyone went crazy when we saw the bathroom! It was practically the size of a small room, with a vanity table, hot shower room (see picture below), a bathtub big enough for 2 wink as well as space for putting your clothes/towels/laptops when you want to watch a movie while having a hot water bath! There's also huge full length mirrors both inside the bathroom and outside near the door.
The room has an aesthetically nice "bowl-looking" basin which has an occasional temperamental push-style Sink Pop-up Stopper which closes the drainage whenever we use it even when we did not press to close it.
In the cabinet, you will find the safe, torchlights, hair dryer, bathrobe and slippers available for using. Baisiri Maya Hotel also provides conditioning shampoo, shower gel and body lotion for guests to use. Comb, shaving kit, shower cap, cotton buds, dental kits and soap are also included in the bathroom amenities.
You can literally do cartwheels in this ฿2800 (≈SGD$117) Premier room. We lived like kings for 4 days and 3 nights. There were little faults I could find with this room, unless you count having to walk quite a bit from the door the bathroom as one. 🙂
Check-in from: 02:00 pm
Check-out until: 12:00 pm
Lobby Lounge
This is Peps' favourite corner of the hotel. The nearest 7-11 is just 5 minutes walk away, however, as we visited Chiangmai during the cool season, the weather is about 10 degrees at night.

With the convenience corner right here, we didn't have to walk out in the cold to get the cup noodles for supper! There are seaweed, ice-cream, beverages and alcohol. Also, the snacks are priced cheaper than the ones at the mini bar in the hotel room!
Opening Hours: 24 hours
Breakfast Buffet at Maya Kiri
Maya Kiri is Baisiri Maya Hotel's breakfast cafeteria, located directly  opposite the concierge.

With modern style decoration, the breakfast place is brightly-lit in the morning. During peak seasons, Maya Kiri will be packed with tourists from tour groups, but food is frequently replenished.

I was expecting the breakfast to be filled with local delights, but I was surprised to see a spread steered towards an international options instead.
As our itinerary start pretty early, both Peps and I went mainly for the breads, porridge and the fruits as a quick munch.
Opening Hours (Daily): 6.00am – 9.00pm
Recreational Facilities at Ground Floor
Right beside Maya Kiri, the indoor swimming pool is easily mistaken for a fountain. It is gorgeous though, brilliant of them to include that little "balcony-like" decor just near that pool.
As it was freezing then, no one (sane) used the pool. However, being really professional self-praise, the team went into the cold water for the video (out soon!). We were all squealing and shivering in the cold as we tried to swim a little.
That's abs for you, with compliments from Valentino and Peps Goh before we all got wet and cold. wink
The pool has 2 sections, adult and baby pool. We got to swim on our last day at the hotel before checking out. While it was freezing, it was pretty fun filming with a team.
Right beside the pool, in a small corner, the fitness section is equipped with simple equipments like treadmill, dumbbells and exercise ball.
Swimming Pool | Fitness Corner Opening Hours: 8am – 8pm
Ballroom
Besides that, there is also the Baisiri Ballroom available for functions and dinners!
Where's Baisiri Maya Hotel?
Address: 21/190 Moo 2, Tambon Chang Phuak, Amphur Muang, Huay Kaew, Chiangmai, Thailand 50300
โรงแรมบายสิริมายา 21/109 หมู่ 2 ตำบลช้างเผือก อำเภอเมือง 50300 เชียงใหม่
Telephone: +66 (0) 53 219595
Email: info@baisirimaya.com
For more information: Visit Baisiri Hotel Website | Facebook Page!
Baisiri Maya Hotel is having the Sawadee Jao Baisiri Maya Promotion from now till 31st October 2018 for 2 pax including breakfast!
Booking of the hotel room can be done directly by email: rsvn@baisirimaya.com or keerawit.n@baisirimaya.com
Cost: ✓✓ (฿1800/≈SGD$76 Superior – ฿3300/≈SGD$139 Suite) | Location/Convenience: *** | Ambience: ****
Getting To Baisiri Maya Hotel
Baisiri Maya Hotel is only 5 minute away from Nimman Haemin Road, Chiang Mai University, Chiang Mai Zoo, Jed Yod Temple and Chiang Mai Convention and Exhibition Center. Popular spots like the Chiang Mai Night Bazaar, Tha Phae Gate, Sunday Walking Street are about 10-20 minutes away!
By Grab/ Taxi: Depending on the traffic and time of arrival, the trip from Chiang Mai International Airport to the hotel can take up to 40 minutes during peak hours (4pm-7pm). After my previous BKK trip experience with local taxi drivers, I would definitely recommend taking Grab instead!
Approximate Cost: ฿200 (SGD$8-9)
Airport transfer: ฿100 per pax/ per trip from airport to hotel
Complimentary Parking: Available only for in-house guests (20 lots for cars and 5 for buses)
xoxo



Facebook | Instagram | Twitter | YouTube
Disclaimer: Opinions stated are genuine and honest. Also note that all sources, information, content, links are valid to change at any time.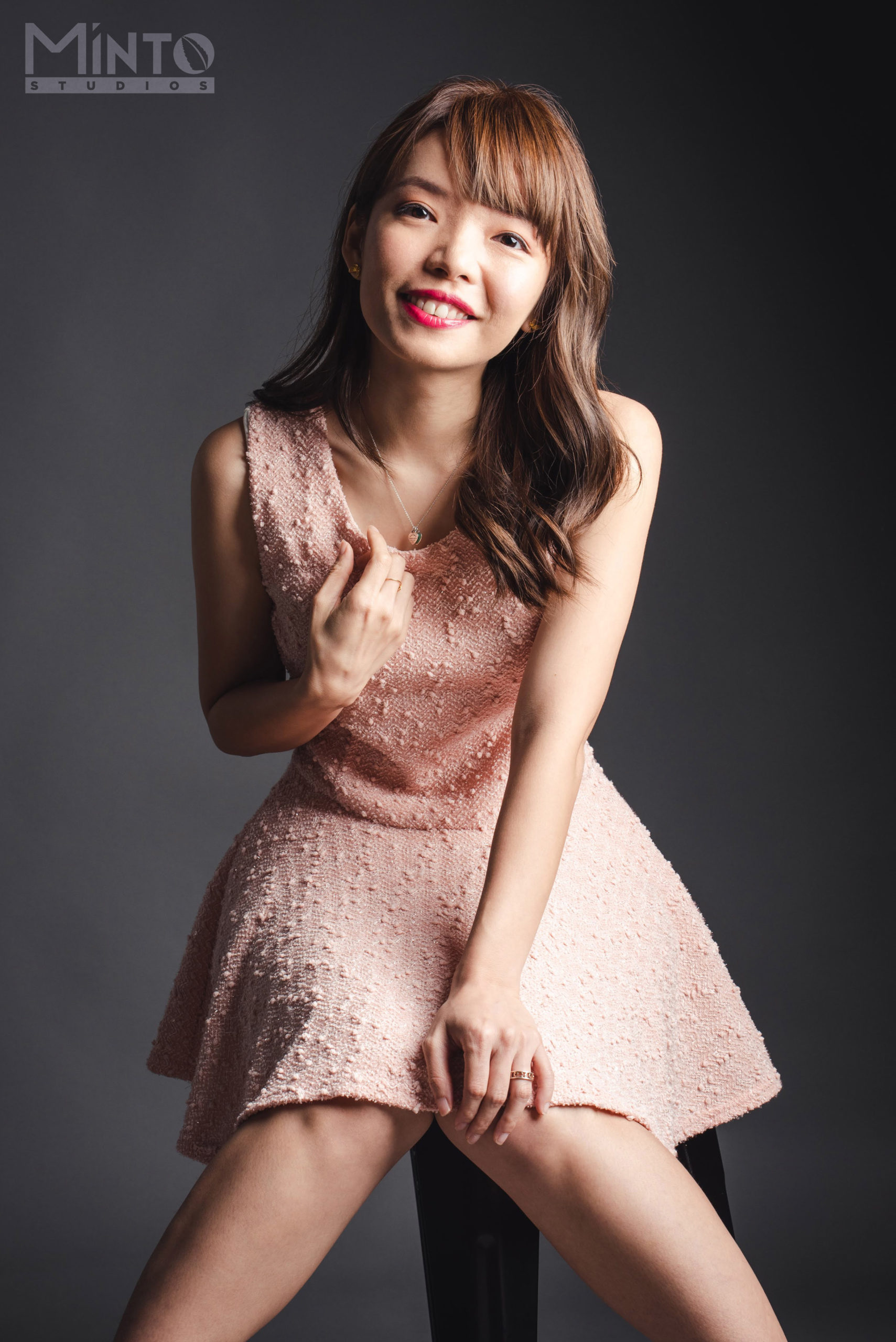 1/2 of #TheEpiphanyDuplet, Tiffany Yong juggles her ABCs – Acting, Blogging and Coaching/Consulting as she is fuelled by passion and drive to succeed.
It is not easy to make a living in Singapore just purely based on Acting, so with Blogging to help her with her online presence, and Coaching kids drama, private tutoring and freelance social media consulting to finance her life, she is currently leading the life most people hope to have: Living the Dream!