Hotel Review: In and Around iSanook Residence
Recommended for: Backpackers, Couples, Extended stay
This is my first time coming to Bangkok, and iSanook Residence happened to be the first place I stay at upon arrival. As there was a VERY last min change in my flight, I had to search for an accommodation for 3D2N before my Air Asia event. Thanks to Wilbur from aroimakmak.com and Joe from iSanook, I managed to land myself a roof over my head! 🙂

According to my Thai friends, Sanook means "fun" in Thai and iSanook call themselves the coolest and hippest Residence in Bangkok! So how true is it? Well, I'll write and you judge for yourself!   The first thing which caught my attention is its bright yellow infrastructure! While I had to drag my luggage in (see the yellow arrow) from the main road myself as the taxi driver refuse to drive into the small road, I can't help but to be cheered up (and surprised) by the happy colours!
The staff were really attentive and upon seeing me at the steps with my gigantic luggage, he came running immediately to help me it. iSanook Residence offer both short term and long term stay. Upon entering, the lobby resembles a big modern living room. Besides comfy sofas, there is a computer and printer for use, as well as a mini library and DVD collection for loan.
Studio Room
I shared the Rail themed Studio Room [5th Floor Room B-59] with Lynn, a fellow actress friend who happened to be in Bangkok for holiday too. The WiFi is stable (and Free!) in the room, something important for me as I depend A LOT on WiFi. Both Lynn and I can connect using our mobile devices and laptops without any trouble. 
iSanook Residence Studio Room in a Glance: As you can see, unlike most hotel room, the room is brightly lit with natural sunlight as they have many windows. It also has air-conditioner installed, flat-screen cable TV, a fridge, a safe box, bottled water, coffee/tea maker and also daily housekeeping.
In the room, the study table faces the window. And there's even a small balcony with a tap. With plenty of room to move around, I took the bed nearer to the window. The bed is comfortable and firm with huggable pillow 🙂
While most hostel has shared bathrooms, but here, each room has its own toilet. The vanity basin is outside the toilet together with a hair dryer. Here, the toiletries provided are Shampoo, Shower Gel, Soap Bar and Shower Cap (Toothbrush and Toothpaste not provided). I didn't realise initially, but the vanity lights (above the basin) were quite dim, especially for us girls when we need to put make up! At night, the bathroom lights were also quite dim.
iSanook Residence Facilities
In this 5-star hostel, it is so well-equipped that you can spend days without leaving the place.

Breakfast buffet is served on the 6th level on the lobby block every morning between 7.30am – 10am with just a minimal cost of 250 THB per person. Besides the breakfast, the restaurant also serves Thai cuisine (ranging between 80-120 THB) and drinks at the bar. You can choose to have them outdoor, indoor or request for room service (during limited hours).
If you wish to go on budget or cook some of your hometown specialty, there is the big Kitchen for you to do your own cooking and also a proper dining room for you to have your meals (power plugs for your laptops). When I was going around taking photos, I saw some Korean girls eating their self-prepared bimbimbap!
The Gymnasium is open 24 hours for any fitness enthusiasts and a spacious TV (entertainment) room with comfortable bean bags for gatherings with friends. I can totally picture myself staying here long term and making this my (second) home!  
iSanook even has a swimming pool, rooftop jacuzzi (hot tub) and Swimming Pool for use. This is as luxurious as staying in a condominium in Singapore!
Laundry Facilities aka washing machine is available at just 40 THB. If you are feeling lazy, you can request for laundry service at additional cost OR walk (20 steps) opposite and get the local laundry service.   
Guests enjoy free (one-way) hourly shuttle service between 8am – 6pm from the hotel various places in town. The shuttle brings guests to the Samyan MRT subway station (0.7km) / Chamchuri Square, Sala Daeng BTS Skytrain Station, MBK Shopping Mall (2km), Siam Square, Siphraya Pier (1km) and Hua Lamphong Train Station.
The concierge staff told me that the Samyan MRT Station is just a 10 minute walk away if I wish to experience and walk my way out. But I rather take the shuttle service! The happiest thing in iSanook is how the atmosphere was relaxed everywhere. The staff can be seen having fun doing their work, and best of all, they speak perfect English and Mandarin! No need for me to make big actions and do the map-pointing to ask for help.
Around iSanook Residence
Unlike most city hotels where they are surrounded by shopping malls and train stations, you get a more localised feel staying in iSanook Residence.
Just across the road, there is a small convenience store selling snacks. It resembles a mini 7-11 with cup noodles, microwavable food etc, but the aunty manning the shop does not speak English.
Before reaching the main road, along the Soi Songphra, there are several street food choices for you to try out.
I had my first taste of authentic Thai food from this little cozy Thai food shop. The shop reminds me of the shophouses I see in Malaysia and Vietnam where the locals make a living with simple cooking while their kids go to school and study by the corner when they are back.

This is really an authentic Thai home-cooked food (Tze-Char style). The owner has a basic image menu on the wall and helped the foreigners with the ordering by providing basic English translation. And yes, here, you get to see the funny direct translations they copied off the web.
Lynn and I shared the Tom Yum Fried Rice, Stir Fried Noodles and Stir Fried Enoki Mushroom between us. As there were no price stated on the menu, we forgot to check the prices before ordering and it cost us 200 THB (≈ SGD$8) by the time we paid the bills. The taste were pretty basic, nothing fantastic as compared to the famous street food I had later on. 
Where's iSanook Residence?
Address: iSanook Residence 118, Soi Songphra, Siphraya Road, Kwang Maha Pruttaram, Khet Bangrak, Bangkok 10500, Thailand บริษัท ไอสนุก พร็อพเพอตี้ จำกัด 118 ซอยสองพระ ถนนสี่พระยา แขวงมหาพฤฒาราม เขตบางรัก กรุงเทพฯ 10500 Telephone: +66(0)2 633 3636 Email: book@i-sanook.com For more information: Visit iSanook Residence Website | Facebook Page OR book your room via Agoda now! Cost: ✓✓✓ (SGD$50 onwards) | Location/Convenience: ** | Ambience: ****
Getting To iSanook Residence
While I've nothing but praises for iSanook Residence, I had to admit that it wasn't exactly easy locating this place as it is pretty new. The cab driver dropped me at the main road and said that it was not possible to drive through the small roads. Although it was later on proven to be possible, just a little difficult, I was glad iSanook Residence provided visible guides and sign-ages to guide the lost souls guests. 
There are several ways to get to iSanook Residence:
1) By iSanook Car or iSanook Van (600 THB): Airport Pick Up Service can be arranged upon reservation of room. Just provide the flight details and the driver will wait inside the airport at the arrival hall at "Gate 3″ (Suvarnabhumi Airport) or the arrival hall directly (Don Mueang Airport) and will bring you direct to iSanook Residence.
2) Public Taxi Meter from Suvarnabhumi Int. Airport (BKK): Upon your arrival, look for the signs to metered taxis at level 1 near gates 4 and 7. The taxi costs including the highway toll is approximately Thai Baht 400-500 depending on traffic condition. Please mind, you must pay for the toll way yourself, directly at the toll booth. There will be an additional surcharge of Baht 50 to the meters for travel from the airport. The traveling time is around 40 minutes depending on traffic condition.
3) Public Taxi Meter from Don Mueang Int. Airport (DMK): According to iSanook, the maximum price with taxi meter is about 400 Baht, included highway fees.
Personal Experience: For me, my ride cost me 500 THB. The taxi driver was quite "cunning" in the sense where he kept me occupied by asking me loads of questions and by the time I realised that he had not switched on the meter, it was about 5 minutes later. He insisted that the rates would be 500 THB. From what I heard, this is not an uncommon problem in Thailand. You have to be alert and get the driver to switch on the meter upon getting up the cab. For me, it was a lesson upon arrival as I was sent not to the doorstep of my destination but some distance away. 🙁
Tips: 
– According to Wilbur from aroimakmak.com, you can try using GrabTaxi or GrabCar in Thailand to avoid the overcharging problem.
– For convenience, show the you either show the above address in Thai language to the Taxi Driver, OR save or print iSanook Residence map.
– If not, you can ask the taxi driver to contact the concierge (+66(0)2 633 3636) for direction.
While I've never stayed in a hostel before (not even when I was in university), from what I heard from friends who had stayed in Bangkok hostels previously, this is definitely a hotel-standard accommodation & service with hostel rates! This is definitely a place I will return to when I return to Bangkok for leisure (non-blogging trip!)
xoxo



Facebook | Instagram | Twitter | YouTube

Disclaimer: Please be rest assured that even though the accommodation was sponsored, it does not have any bearing on the content of this post. Opinions stated are genuine and honest. Also note that all sources, information, content, links are valid to change at any time.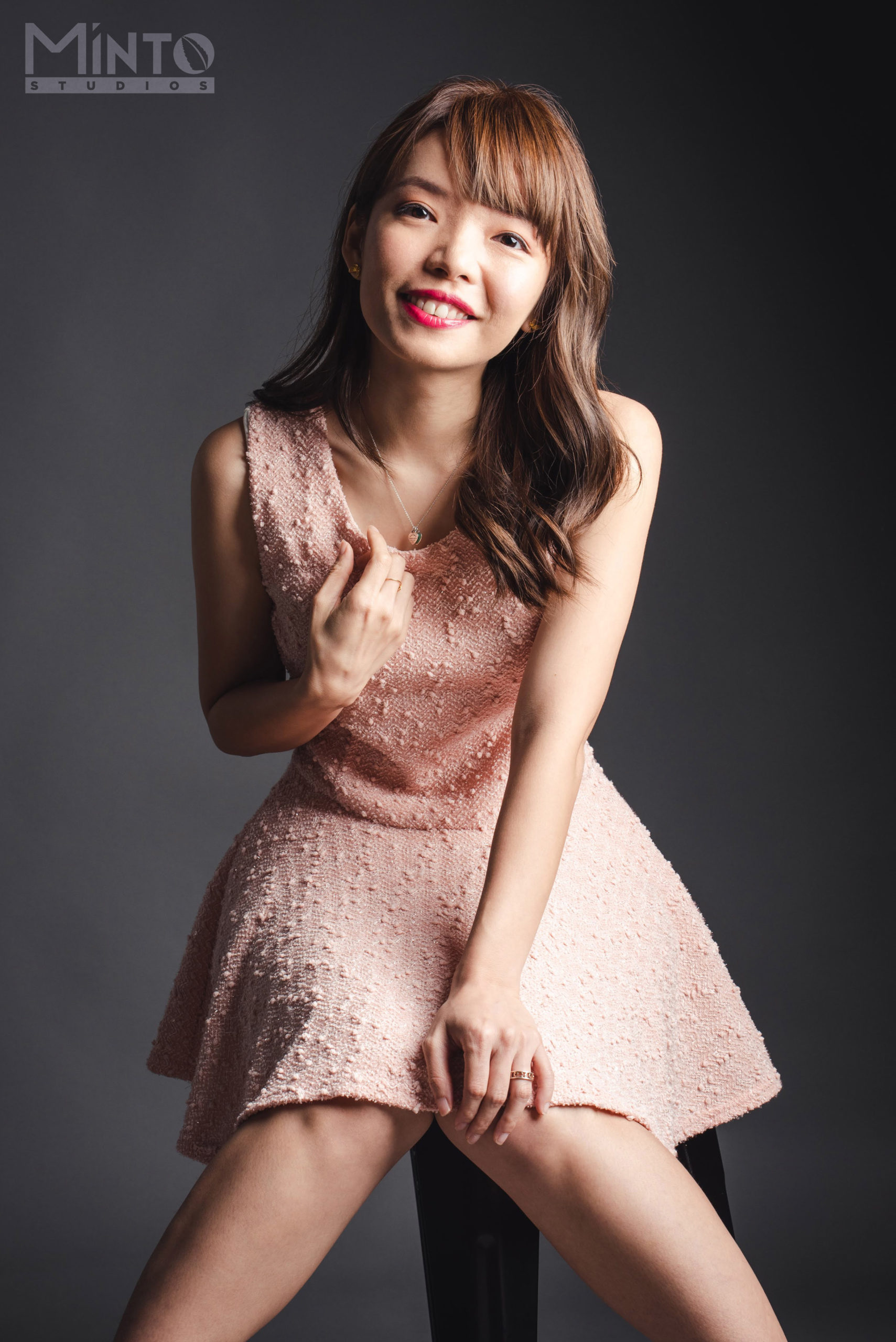 1/2 of #TheEpiphanyDuplet, Tiffany Yong juggles her ABCs – Acting, Blogging and Coaching/Consulting as she is fuelled by passion and drive to succeed.
It is not easy to make a living in Singapore just purely based on Acting, so with Blogging to help her with her online presence, and Coaching kids drama, private tutoring and freelance social media consulting to finance her life, she is currently leading the life most people hope to have: Living the Dream!