Elephant POOPOOPAPER Park Experiential Review
Recommended for: 2+ | Couples, Families, Companies, EVERYONE!
When I first visited Elephant Poopoopaper Park's booth during the Chiangmai Roadshow in Singapore, it became the first "MUST-VISIT" place in my itinerary.
As an UNEP #4BillionDreams ambassador for Singapore, I got really disappointed the constant failed attempts to reach out to the mass public on carbon footprint reduction. When I heard that the Elephant Poopoopaper Park is a genuine eco-tourism, I couldn't wait to see the eco-friendly, outdoor museum park!

Based on the website, the Elephant POOPOOPAPER Park journey is typically a 45-60 minute one-of-a-kind experience. This is a LIE! We actually spent 4 to 5 hours over 2 days in the park, and Valentino was so tempted to return again for the third time to purchase more souvenirs!
P.S. Check out Genghui's article feature on the Elephant PooPooPaper Park!
Elelphant Poopoopaper Park Overview:
So let us bring you on a brief e-tour to share with you why we love this place so much!

At one glance, the park seem to be pretty small. However, every step I took, there will be poop-y surprises. The park is lined with eight different pavilions where you can choose to request for a guided tour or just tour the place yourself and read the signage in English, Thai and Chinese.
Tip: My suggestion is to go on the tour with the guide and then take some time to revisit all the pavilions again after that.
Step-by-Step PoopooPaper Making with Tun Kanokrat
Tun Kanokrat, the Managing Director of Elephant Poopoopaper Park brought us on a quick tour around the vicinity for us to familiarised with the place.

We were first brought to the Poo Fiber Shed to poo to differentiate the poo from different animals. POOPOOPAPER Park only uses poo from herbivores which have highly fibrous diets.
P.S. We are omnivores, so our poo don't qualify. 🙁
The Thought-Would-Be-Smelly-But-No-Smell Station: Dried elephant poo are collected from the various elephant camps in the vicinity (they are paid by bartering with sugarcanes) and they are then soaked here to remove (as much as possible) pebbles, mud, leaves and any non-fiber materials.
The Not-Very-Smelly-But-Very-Smoky Station: There after, the cleaned poo will be boiled for 4-6 hours to soften the fibers and destroy any form of bacteria. You get to do your own "shit stirring" (for real!) with the ultra big ladle too. The cleaned poo are now undigested plant fiber ingested by elephants.
P.S. As no chemical cleansing agents are used, the water is either re-used to boil more fibers or used to nourish the plants in the POOPOOPAPER PARK Garden

The Colourful Mixing Station: The poop fibers can't actually become a piece of paper by itself, non-wood fiber like mulberry bark, corn stalks, hay etc are required to make them into a stringy stew mixture. All waste papers and trimmings left over from DIY Station are also re-pulped and integrated into a new sheet or roll of paper here in the mixing reservoir. Depending on your luck, you might see the staff making the pulp into balls of your favourite colour, prepping for paper making.
P.S. They don't integrate wood-pulp based materials aka our usual papers into the paper making process too!
The park truly walk the talk by showing us they don't cut trees to produce POOPOOPAPER™ papers. The papers are also chemical-free (unlike most of the papers we use daily), nor do they use chlorine or bleach. As you can see, the pulp are drained directly into the soil, as the colouring used are edible food coloring and not synthetic inks.
That's the coloured Poopoo Pulp balls, all ready to be made into sheets of paper! In case you are wondering, they are all kept moist so that they can be opened up easily (See below!)
The Make-Your-Own-Paper Station: Ok, we know the yellow pulp really looked like golden poo. It was an "on hindsight" thing (haha!) But the process was really really fun! We were taught how to spread out the pulp and make our own paper using the screen, and even tried to imitate Patrick Swayze's "Ghost" pottery scene.
The Wait-Long-Long-If-You-Want Station: The screens are then brought out to dry in the sun. Drying the paper takes up to 5 hours, depending on the weather condition, so you can just leave it to dry and move on to the next station.
The Peel-It-Off Station: Yes, they did not forget how visitors would want to experience the whole production process, and that includes peeling off the paper! There are many dried screens ready for you to peel!
At all the stations, there will be signages in different languages to share the history of paper making, as well as Elephant POOPOOPAPER Park's handmade and machine-milled paper process.
Do-It-Yourself (DIY) Station
You might be thinking at this point of time, what's the big deal about paper making? I've done it before, I don't need to go to Chiangmai to do that. Well, I have done it back when I was in school as a part of enrichment course. But back then, we were ask to use newspapers and normal A4 papers to recycle them into … papers again. And we don't use them after that.

Here at the Elephant POOPOOPAPER Park, although you will not get to use the paper you've made yourself (I mean, unless you want to wait more than 5 hours for them to dry), you get to see how these papers are used n crafts and scrapbooking at the DIY Corner. There are a wide range of products for you to purchase and customize on the spot.
The papers made by visitors at the park are used to make into scrapbooking materials, as well as alphabets cut-outs for visitors to use to decorate their own bookmarks, photo frames, notebooks, passport holders, wallets and Papier-mâché! The rest of the paper trimmings goes back to be re-pulped into a brand new sheet of paper at Mixing and Colouring station you see at the start.
We started the tour at around 4pm on the first day, and the park closes at around 5.30pm. We didn't have time to make our own book and decided to return the second day to work on them! As for our final products, I will reveal this when our POOPOOPAPER Park video is out! (Giveaway Alert!)
*Advance booking for groups and schools of 30 people or more, do contact the park at least 24 hours prior to your expected visit so that they can ensure your group has a dedicated tour guide in your language and have the best possible experience!
Celebrities' Choice: As featured in "We Are In Love 3" 《我们相爱吧》
And if you've found my above photos somewhat familiar when you haven't even visit this place before, you might probably have seen the place featured in China's celebrity dating reality show, "We Are In Love 3" 《我们相爱吧3》where Wilber Pan 潘玮柏 and Wu Xin 吴昕 flew to Chiangmai for a date. The Elephant Poopoopaper Park (also known as 清迈 大象 噗噗园) was one of the few locations they came for a date.

I thought it was an interesting coincidence I used to watch that show, and now I am (kinda) revisiting some of the locations the "Koala CP" (无尾熊CP) dated at with my boyfriend Peps! Another place they went was the Maesa Elephant Camp, which I will be sharing my experiences with later on!
–
Adobe Café
Do you know that the word "Adobe" refers to brick? Adobe are bricks made from a mixture of earth and straw and dried in the sun, used to build houses in some parts of the world. This word is so commonly used in the computer world (Adobe Photoshop / Adobe Premier Pro) that I've overlooked the origin of this word.

So why is the café called Adobe Café then? It is because, the café is built from the earth dug up from the fish pond (above) and then made into a shophouse like the picture below!
Within the compound, you will get to see many interesting ornaments made from recycled materials like pots, boots, or even Poopoopaper! The Adobe Café menu includes healthy snacks and refreshments in a relaxed and shaded environment. The team's favourite was the Green Apple fruit shake, so good that Valentino went back for another round on the second day we are here. The Poo Poo Chip Cookies are also their popular product!

Do You Know? Many of their fruit drinks and salads are made with ingredients harvested from the POOPOOPAPER PARK organic garden! Being able to self-sustainable in a business is a dream I had for the longest time, and coming to this park, it's like watching my own dream coming true!
I wasn't lying when I say the Elephant POOPOOPAPER Park is a serene and enjoyable place you can be for a long time. The experience was truly eye-opening different from the usual food & shopping kind of tourism. It is suitable for all age groups and is extremely kid-friendly! Totally worth every single baht!
P.S The best times to visit Elephant POOPOOPAPER Park are mornings before 11:00am or after lunch. Only the gift shop, main deck and the Adobe Café are wheelchair accessible. The self-guided tour is not accessible to wheelchairs.
–
Poo-tique: Poopoopaper Park Gift Shop
The Poo-tique is the first thing you will see upon reaching the park as it is where the ticketing counter and where the entrance is. However, I placed it last, as this is the place you should only visit AFTER touring the whole place.

Why so? Because you wouldn't want to be lugging the merchandises around when you are getting your hands dirty making your own souvenirs or making your own Poopoopaper. I feel that POOPOOPAPER products are a fantastic medium to leverage in order to convey the important message of conservation and sustainability.

To be honest, I'm not really a shopaholic when it comes souvenirs, because most souvenirs end up in a random pile of the house when people give it to me. However, in this Elephant POOPOOPAPER Park gift shop, the gifts are not only creative (and cheeky), they are also very practical gifts.
*All graphics and printing on the finished products utilize soy-based inks.
Besides products made from elephant poo, items made from recycled Thai buffalo poo, cow poo, horse poo and other natural waste fibers are featured, along with a variety of books, clothing, soaps, incense and other crafted and fair trade products. You can easily find something unique and distinctive for every friend! Now you know why did we want to return to "The Poo-tique" again and again, right?
–
How to Get to: ELEPHANT POOPOOPAPER PARK
Elephant POOPOOPAPER Park is only 10km (15 mins) north of Chiang Mai city and is conveniently located just 2 minutes from the Maerim-Samoeng Rd./ Chiang Mai-Fang Highway intersection in T. Rimtai,. Amphur Maerim, Chiang Mai. They are 100m north of the Tiger Kingdom. The location's accessibility makes a stop-over quick and easy to integrate into the most common touring routes.

Address: 87 Moo 10., T. Maeram, Amphur Maerim, Chiang Mai 50180 Thailand
*Thai language Directions for taxi, tuk-tuk, red bus, etc. :
อยู่ห่างจากตัวเมืองเชียงใหม่เพียง 10 กิโลเมตร (15 นาที) โดยเดินทางสู่เส้นแม่ริม และใช้เวลาเพียง 2 นาทีจากทางแยกแม่ริม-สะเมิง เลียบคลองมาทางคุ้มเสือและเลยไปอีกเพียง 100 เมตร
Hours of Operation: 9:00 AM – 5:30 PM DAILY

Telephone: +66(0)53-299-565
Email: info@poopoopaperpark.com
Cost: ฿100/pax, Free for children under 5 years old | Food: Dessert, Beverages * | Location/Convenience: ***** | Purchase: Online, Walk-in | Ambience: | Highly Recommended!
For more information: Visit Elephant Poopoopaper Park Website | Facebook Page
xoxo



Facebook | Instagram | Twitter | YouTube

Disclaimer: No monetary compensation was received for the review. Opinions stated are genuine and honest. Also note that all sources, information, content, links are valid to change at any time.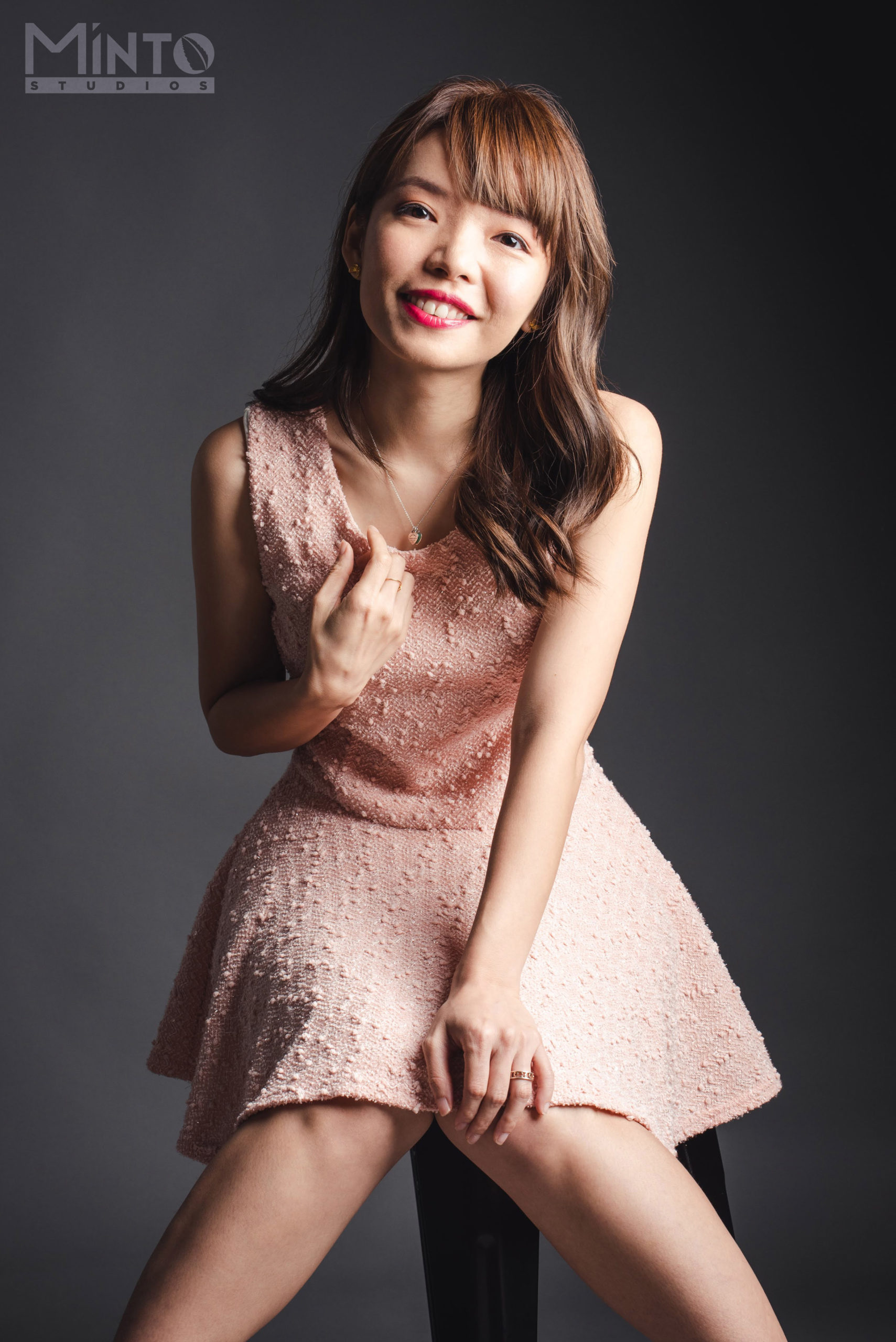 1/2 of #TheEpiphanyDuplet, Tiffany Yong juggles her ABCs – Acting, Blogging and Coaching/Consulting as she is fuelled by passion and drive to succeed.
It is not easy to make a living in Singapore just purely based on Acting, so with Blogging to help her with her online presence, and Coaching kids drama, private tutoring and freelance social media consulting to finance her life, she is currently leading the life most people hope to have: Living the Dream!