Tomb Raider (2018) Movie Review | by tiffanyyong.com
Recommended Audience: Fans of Alicia Vikander, Dominic West, Walton Goggins, Daniel Wu, 
Tomb Raider Game 
and action/adventure movie fans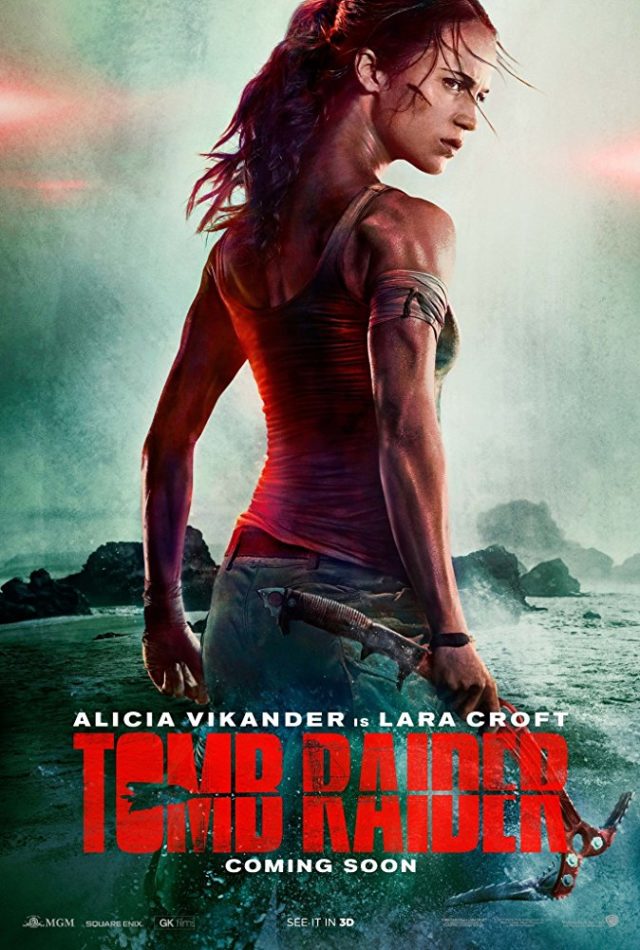 Tomb Raider (2018) Movie Synopsis
Lara Croft is the fiercely independent daughter of an eccentric adventurer who vanished when she was scarcely a teen. Now a young woman of 21 without any real focus or purpose, Lara navigates the chaotic streets of trendy East London as a bike courier, barely making the rent, and takes college courses, rarely making it to class.
Determined to forge her own path, she refuses to take the reins of her father's global empire just as staunchly as she rejects the idea that he's truly gone. Advised to face the facts and move forward after seven years without him, even Lara can't understand what drives her to finally solve the puzzle of his mysterious death. Going explicitly against his final wishes, she leaves everything she knows behind in search of her dad's last-known destination: a fabled tomb on a mythical island that might be somewhere off the coast of Japan. But her mission will not be an easy one; just reaching the island will be extremely treacherous…
Tomb Raider (2018) Viewer Rating: 3.25/5 ***
Tomb Raider (2018) Movie Review:
Ever since the movie trailer came out, Peps had been going crazy about the film, calling it a must-watch. And so did we, just before le boyfriend flies off to Taiwan for a movie production. We watched it with his bestie, Valentino, who is a great fan of the Tomb Raider game, and while I thought it was a pretty ok film, the men were disappointed with the movie.

Alicia Vikander transformed from Gerda Wegener (née Gottlieb) in The Danish Girl to an in-game "Wonder Woman" who did all her own stunts and she was indeed impressive in the action sequences. This Lara Croft is grounded and humanized, I enjoyed her little moment in the Hong Kong harbour with the bunch of snatch thieves. As for the story, this version was mostly believable, especially Walton Goggins' Mathias Vogel, the main villain. He ooze desperation, as a man who had been stranded on Yamatai for seven years, separated from his family and could only leave the island only if he finds Himiko's tomb, the very secret Lara Croft's dad had been trying to hide. The little Japanese myths with the cool puzzles were also done well. 
Sadly, that's where the greatness ended. The film was littered with little misses, here and there, so much so that it failed to give the audience the satisfaction we came for. The characters weren't followed through, such as Lu Ren by Daniel Wu (Did I tell you before that I wrote a fan mail to him more than 15 years ago?) The ever-charming boatman shared a big portion of the screen time with Lara, yet he was given little to do, which was a huge let-down for me, as I was kinda hoping to see some of his chops. The movie confused me at times, especially when Lara Croft was able to run like a Wonder Woman shortly after being stitched up by her lost-and-found dad. And Lu Ren was able to hold and shoot with a huge-ass gun despite his injury, so am I supposed to treat her as a game character or a real human character?
Depending on which side you are on, you will probably either find this a pretty cliché and straightforward story if you belong to the Heard-Of-Tomb_Raider-But-Not-Sure-What-It-Is-All-About team, or disappointed by the scrappy and bland reboot if you are one of those hardcore Tomb Raider fans.
Do You Know?
The film's plot is based off the 2013 reboot of the video game series. Daisy Ridley, Emilia Clarke, Saoirse Ronan and Cara Delevingne were the frontrunners for Lara Croft before Alicia Vikander was cast. Daisy Ridley had turned down the role of Lara Croft due to her commitment on Star Wars: Episode IX (2019). Kristen Stewart was offered the lead role but turned it down. Alicia Vikander was actually a fan of the video game series growing up. She put on a lot of muscle to play Lara, as she wanted the character to be as realistic as possible and also did all of her own stunts.
This film will mark the second time when Dominic West plays the role of Alicia Vikander's father after Testament of Youth (2014).
The actress Emily Carey who plays Young Lara age 14 is the same actress who played Young Diana as a teenager in Wonder Woman (2017).
Daniel Wu is the second Hong Kong movie actor to star in adaptation of Tomb Raider after Simon Yam in Lara Croft Tomb Raider: The Cradle of Life (2003).
Behind The Scenes and Interviews
Check out Tomb Raider (2018) Official Website and Facebook Page!
Tomb Raider (2018) is out in cinemas on 8 March 2018.
xoxo



Facebook | Instagram | Twitter | YouTube
*Disclosure: No monetary compensation was received for the movie review.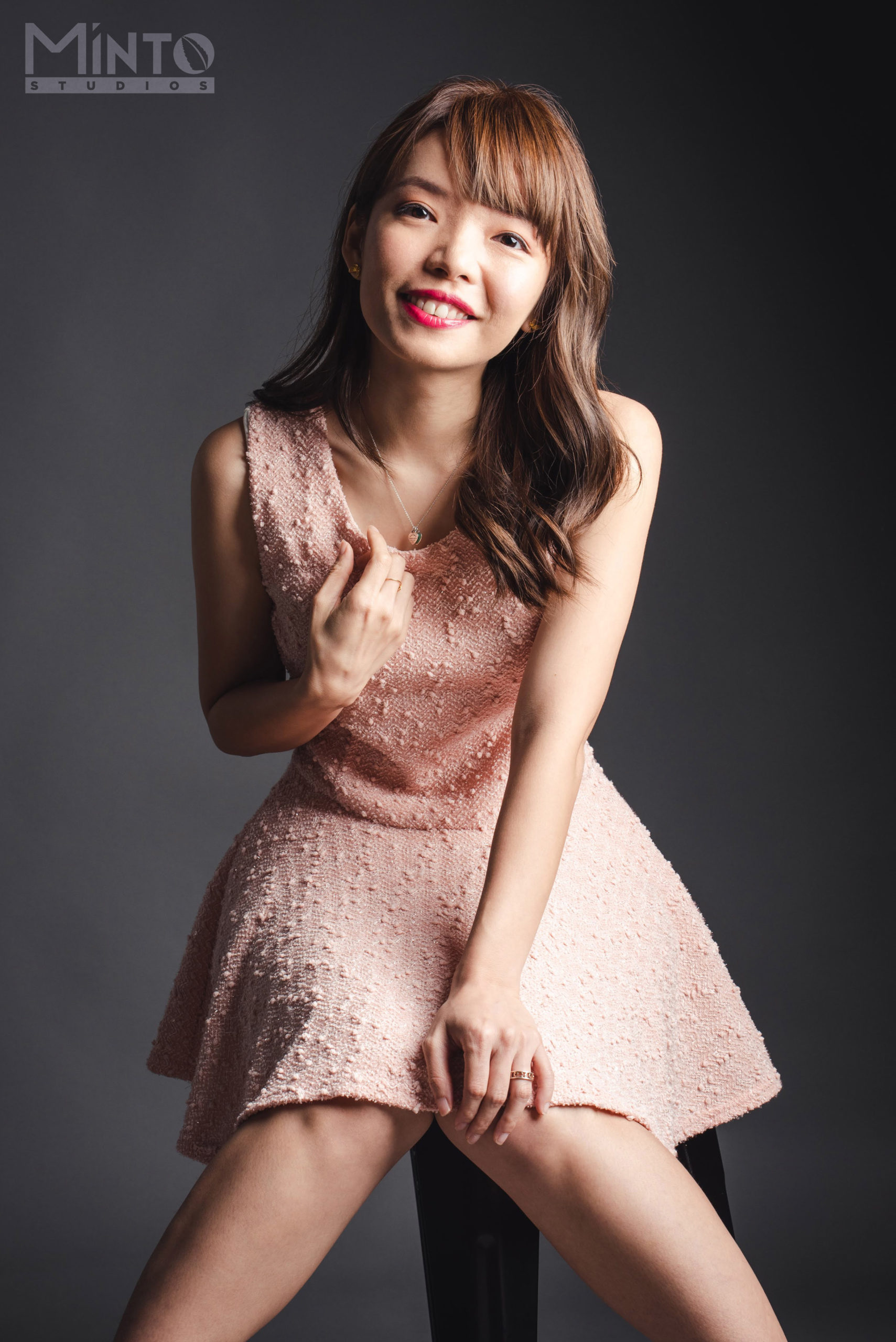 1/2 of #TheEpiphanyDuplet, Tiffany Yong juggles her ABCs – Acting, Blogging and Coaching/Consulting as she is fuelled by passion and drive to succeed.
It is not easy to make a living in Singapore just purely based on Acting, so with Blogging to help her with her online presence, and Coaching kids drama, private tutoring and freelance social media consulting to finance her life, she is currently leading the life most people hope to have: Living the Dream!