The Danish Girl Movie Review | by tiffanyyong.com
Recommended Audience: Fans of Eddie Redmayne, Alicia Vikander, Ben Whishaw, Sebastian Koch, Amber Heard, Matthias Schoenaerts and Tom Hooper movie fans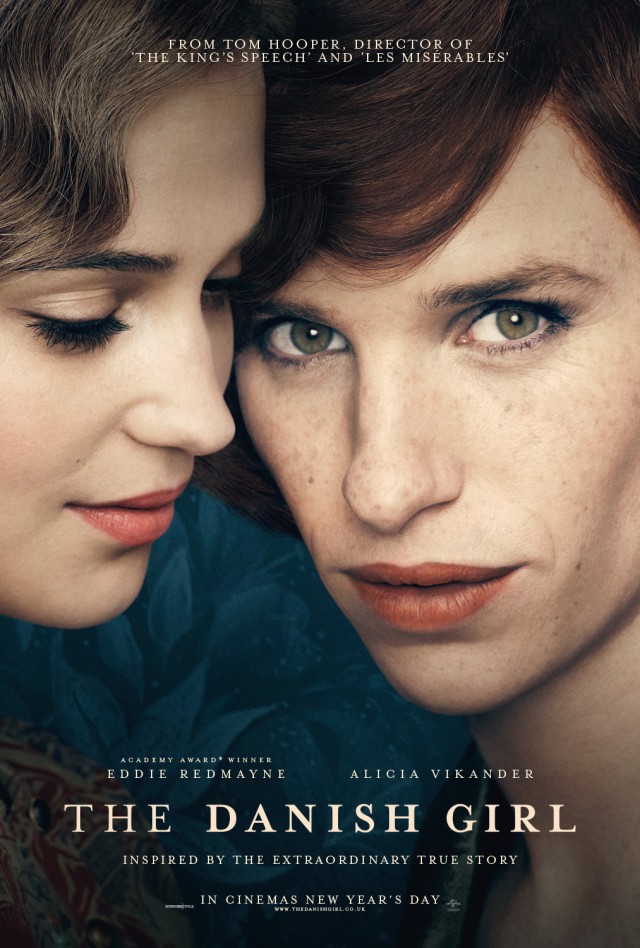 The Danish Girl Movie Synopsis
The remarkable love story inspired by the lives of Lili Elbe and Gerda Wegener, directed by Academy Award winner Tom Hooper. Lili and Gerda's marriage and work evolve as they navigate Lili's groundbreaking journey as a transgender pioneer
The Danish Girl Viewer Rating: 4.5/5 ****
The Danish Girl Movie Review:
Most people's perception of transgender is linked to Thai's comedic portrayal of the ladyboys, so when I first caught "The Danish Girl"'s trailer, I was intrigued. How will one try to change a discrimination that had existed for so long?

Cinematographer Danny Cohen and Director Tom Hooper soften the impact through the exquisite and slow scenes. They brought the audience into Einar's (Eddie Redmayne) duo world by with contrasting camera movements. Before Einar "transformed", the steady and quiet gentlemen with somewhat a individualistic temper was pleasing to eyes.
The discovery of Einar's true self was beautiful. Instead of something odd and abnormal like how most people would view it as, the self-realization felt like falling in love with someone new – exciting and amazing. The gentle, sometimes shaky, camera movements seem to represent the jittery anticipation in Einar's heart.
Eddie Redmayne as Lili Elbe was flawless and brave. Almost as brave as a transgender coming forward to admit his/her sexuality. The self-curiosity and actions he did as Einar trying to find the inner woman in him was real. The touching of his own body and imagining it to have female features, the exploring of make up, dresses and laces… He made it feel as if this should have been something he should do from the start.
With a strong actor like Eddie Redmayne, it would be easy to be overshadowed. But Alicia Vikander as Gerder was amazing and as good as the lead character. She was able to provide the audience with an insight to the character's own pain, struggles and support. Her bold actions and free soul is a strong contrast with Eddie Redmayne's shy composure and interpretation of Einar and Lili.
While this story speaks of the beguiling true love, the polished ending somehow made the perfect story a little imperfect. Truth sucks, and perhaps the true ending of the not-so-perfect story might just give "The Danish Girl" the ultimate finale.
Do You Know?
The movie is based on the novel The Danish Girl by David Ebershoff, which is a fictionalized account of the life of Einar Wegener/Lili Elbe, not an actual biography. The author changed so many elements of Einar Wegener's story that the characters in the book are entirely fictional, no other character in the novel has any relation to an actual person, living or dead. The love story portrayed in the novel and in this film is fiction, Gerda and Lili didn't remain close after their marriage was annulled.
The true origin of Gerda Wegener (Gerda Gottlieb Wegener Porta (15 March 1886 – 28 July 1940)) is Danish, not American. The novelist changed her name to Greta Waud and her origin to American and California-born to please the American readers. Both the novel and the film omitted that Gerda was lesbian or at least bisexual and had an open relationship with Einar/Lili that allowed her to live as a lesbian – the accounts suggest that they were more like sisters than spouses or lovers, but in the film she is portrayed as a straight, faithful and suffering wife who never left her husband. Gerda Wegener's famous Lesbian Erotica paintings are never mentioned in the film. A more accurate source of information is Lili Elbe's autobiography, "Man into Woman" by Niels Hoyer (pseudonym for Ernst Ludwig Hathorn Jacobson – Lili's editor who assembled her letters, diary entries and dictated material to form the book).
The characters Hans Axgil and Henrik didn't exist on Lili and Gerda's real life. Lili's boyfriend by the time of her death was an art-dealer named Claude Lejeune. Gerda wasn't around for the events portrayed in the film's Hollywood ending, but was remarried with the Italian officer Fernando Porta and living in Italy. A decade later, Gerda learned of Lili's death, and uttered "My poor, little Lily". She divorced from Porta in 1936, didn't have children and never married again. Gerda took to drinking and died penniless in Denmark in 1940.
Lili and Gerda's marriage officially lasted 26 years (1904-1930), they got married at 22 and 18 years old, respectively. Lili was 47 years old when she got the sex reassignment surgery and died at 48. Eddie Redmayne was 33 when he shot the film, while Alicia Vikander was 26. Gerda Wegener died at the age of 54, she was 44 during the events portrayed in the film.
The real-life details of Einar Wegener were hard to track down for both the author of the book and the crew of the film. Her native country of Denmark didn't have records and while there had been medical records in Dresden's women's hospital, nothing remained after WWII. There were brief newspaper items, memoirs of the Wegeners' friends and accounts of some surgeries in those days.
In the novel and in the 2007 version of the script, Hans and Gerda have sex and end up together. Tom Hooper decided to change it in the film and made Gerda stay with Lili until her death, while her relationship with Hans is only platonic. He de-emphasized the importance of the Hans storyline because he didn't want to feel that there was a love possibility with Hans that could in any way rival Lili, he wanted it to be ambiguous if it even would turn into a love affair (between Gerda and Hans), rather than a friendship.
Eddie Redmayne and director Tom Hooper previously worked together in Elizabeth I (2005) and Les Misérables (2012).
Nicole Kidman was originally cast as Einar Wegener/Lili Elbe and would also produce the film. She considered this a passion project for years, and at one point considered to direct herself, following difficulties with finding a director and financier. Kidman never gave up on the project, but in 2014, Tom Hooper came on board and decided to cast Eddie Redmayne instead. Tom Hooper read the script for the first time in 2008 (when it was Kidman's project); in 2012 he showed the script to Eddie Redmayne while they were shooting Les Misérables (2012) and cast him as the lead. Hooper and Redmayne were officially announced in the project in April 2014, although they had been involved in it for 2 years. For Gerda, the role was passed from Charlize Theron to Gwyneth Paltrow to Uma Thurman to Marion Cotillard to Rachel Weisz and finally to Alicia Vikander in 2014, when Tom Hooper took over the project.
Eddie Redmayne has revealed that preparation for the role of Lili Elbe in The Danish Girl owed a lot to transgender director Lana Wachowski. The director, who was born Laurence Wachowski, gave Redmayne advice on where to start when reading about Lili Elbe, who was the first person to undergo gender reassignment surgery, when the pair were working on Jupiter Ascending. Wachowski became the first director in Hollywood to come out as transgender, and completed her transition to a woman in 2008. She received the Human Rights Campaign's Visibility Award in 2012.

Eddie Redmayne is currently filming JK Rowling's new film, as Newt Scamander, an eccentric, introverted wizard, the film's lead, the author of the future textbook "Fantastic Beasts and Where to Find Them", and an employee at the British Ministry of Magic.
Information from imdb.com
Behind The Scenes and Interviews
Check out The Danish Girl Official Website and Facebook Page!
The Danish Girl is out in cinemas on 7 January 2016.
xoxo



Facebook | Instagram | Twitter | YouTube
*Disclosure: Invitation from United International Pictures. No monetary compensation was received for the movie review.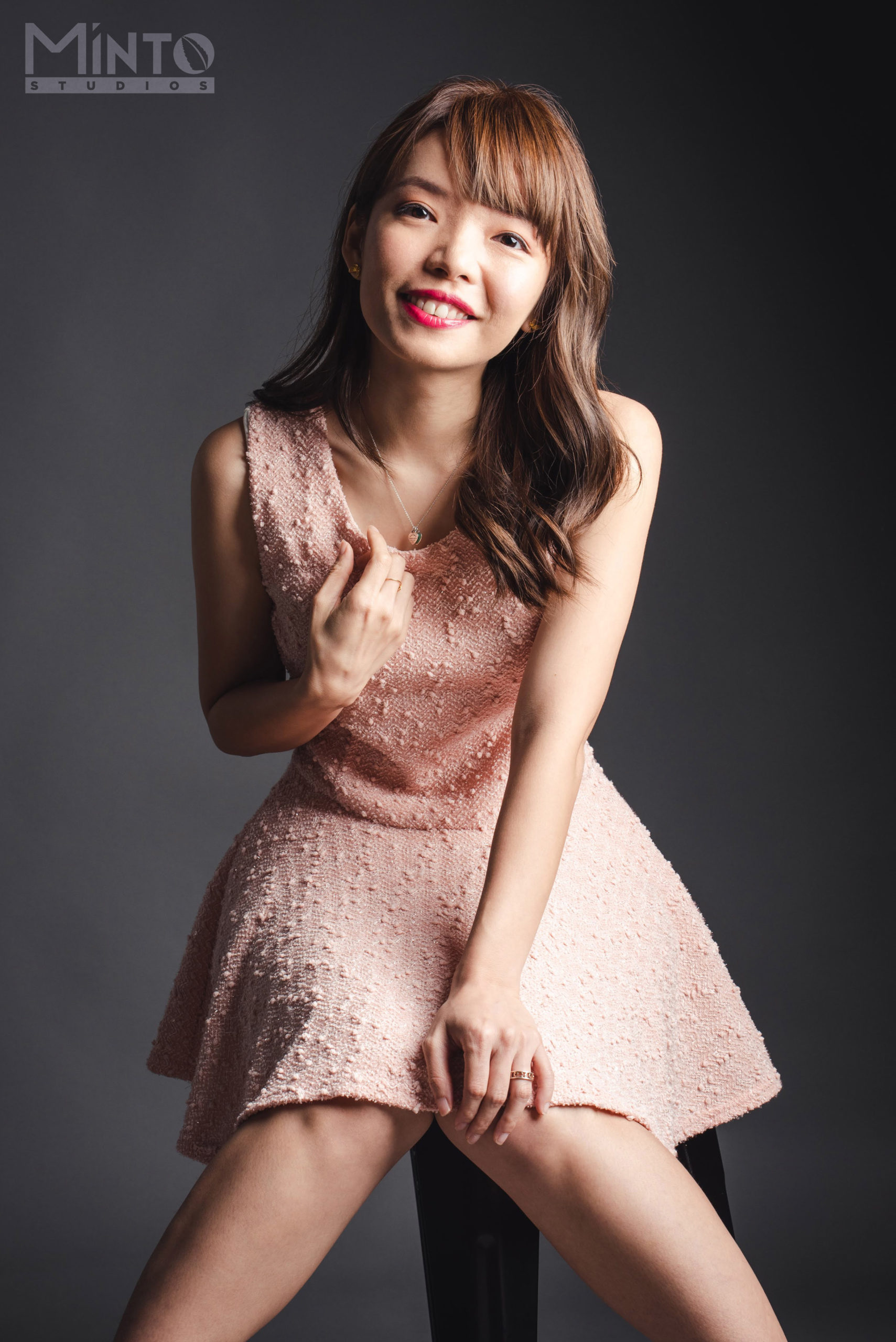 1/2 of #TheEpiphanyDuplet, Tiffany Yong juggles her ABCs – Acting, Blogging and Coaching/Consulting as she is fuelled by passion and drive to succeed.
It is not easy to make a living in Singapore just purely based on Acting, so with Blogging to help her with her online presence, and Coaching kids drama, private tutoring and freelance social media consulting to finance her life, she is currently leading the life most people hope to have: Living the Dream!