Love at Second Sight 《二见钟情》 Character Lookbook for Snow White (白雪)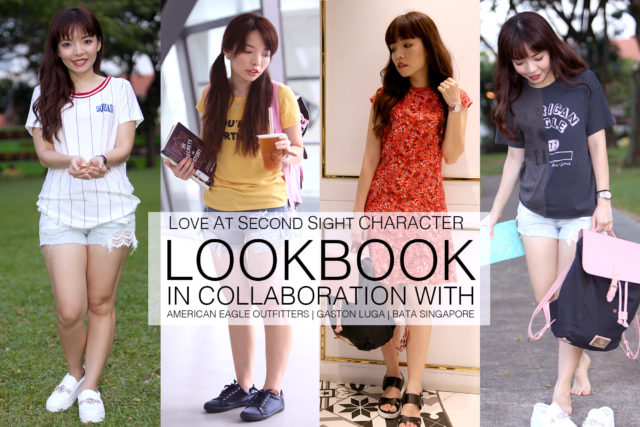 About "Love at Second Sight" 《二见钟情》: If you have been following my Instagram or my Facebook Page, you would probably have seen some of the hashtags #LoveAtSecondSight or #二见钟情. Unlike the Descendants of the Sun photoshoot, this is not based on an existing drama, but a brand new baby of The Epiphany Artistry (TEA).
Love at Second Sight 《二见钟情》is a simple Chinese love story, told in different angles, featuring different brands within the story in a subtle yet creative way.
P.S. If you haven't watched it, I've embedded the 3 shorts for your viewing below!
–
Love at Second Sight《二见钟情》Full Series
Episode 1 of Love at Second Sight 《二见钟情》was told from the point of view of a clumsy boy, while episode 2 was narrated by a girl called Snow White (白雪) who had low self confidence. Episode 3 shows the third person view of their story, explaining why things happened in a certain way.
–
Love at Second Sight 《二见钟情》Character Image Styling | Image Success
In this story, we needed a lot of outfits for both characters to represent the passing of time as well as to bring out the age and the personality of the individuals. It wasn't easy trying to find a brand which can do bring out both the teenage years as well as adulthood of the characters. Fortunately, The Epiphany Artistry was to be able to work with American Eagle Outfitters and have access to their wide range of designs.
Besides that, we've also worked with Joanne Lim from Image Success to help us with the some Personal Colour Profile and Personal Body Type Analysis to help style the characters.
Joanne Lim: Peps has a natural colour pattern that is both cool and warm: with a skin tone that is more warm than cool, cool and warm tones in his eyes, and a cool hair colour. I picked cool and warm colours such as warm blues and greys for his outfits in line with his natural colour pattern. Peps' colour intensity is more bright than muted, hence the right balance between bright and muted needs to be carefully chosen.
For instance, the first blue shirt was was rejected, as the colour was too cool for Peps' skin tone and does not complement him. It is also too bright, taking the attention away from Peps himself.
Joanne Lim: For Tiffany, the first blouse was rejected as the colour is muted and too soft, making her look washed out. The style was also not flattering as it cuts her at the widest part of her body–the hips, and as it is a long top, it made her look even shorter.
Love at Second Sight《二见钟情》Lookbook for Snow White 白雪
According to the storyline, Joanne picked clothes at American Eagle Outfitters (AEO) for two young people going from student life to working life, from casual to smart casual. Tan Genghui, our Behind-The-Scenes photographer for "Love at Second Sight"《二见钟情》took the opportunity to take some of the fashion photos for us in between the breaks of the shoot. 
Joanne Lim: AEO styles offer good wardrobe options having a good range of casual and smart casual looks, and include clothing items for our tropical weather and also winter wear, which work well for people who live in Singapore, as we typically travel on a rather regular basis, some of us travel for work too.
Joanne Lim: They also offer a wide range of separates and even have casual pants and jeans in different styles to suit various body shapes, and in colours that range from pastel pink to light and deep denim tones. I tried to provide a capsule wardrobe for Snow White (白雪) as she's somewhat of a shy teenage nerd at the start of the story in Love at Second Sight 《二见钟情》. Shorts and jeans were her go-to bottoms, with varied coloured T-shirts.
Joanne Lim: Tiffany has a natural colour pattern that is both cool and warm, with a more warm than cool skin tone, having a more peachy rather than pinkish skin tone, cool and warm tones in her eyes, and a cool hair colour. 
P.S. The clothes were picked when Tiffany had a browner (warmer) hair colour. Although she had changed her hair colour to a more violet (cooler) hair colour, and her makeup colours are cool during filming, the colours of the clothes picked still look good on her, due to her warm-coloured skin tone.
Joanne Lim: The colours of the clothes we picked are cool, warm and also a combination of both cool and warm colours; and they work on her because of both cool and warm tones in her natural colour pattern. For Tiffany bright colours complement her. The contrast level is reflected in the clothes that I picked for her.
AEO dressing tip from Joanne Lim: AEO has different styles of tops, pants and jeans, it is good to take time to look through the various styles, especially with their wide range of jeans in different styles. Colour, fabric, style, the length of the top, pant/trouser rise, all contribute to how it suits or does not suit your natural colour pattern, body type, body shape and length proportions.
As the saying goes, clothing is a form of self-expression, there are hints about who you are in what you wear. While I love the T-shirts and jeans, we also chose several outfits which are not what I would wear usually for the role Snow White. By the time this black top was revealed, it was when the character was undergoing a transformation. Style is a way to say who you are without having to speak, hence the choice of this embroidered top.
Besides that, we also worked with BATA for the characters' footwear. I love the pair of white pumps as it easily complement almost every single outfit I wore, providing a slight lengthening effect to my fat thighs. The pink jewels also gave a feminine touch to the look.
–
American Eagle Outfitters x Gaston Luga
If you watched Love at Second Sight《二见钟情》, the second video features the different Clässic and Clässy backpacks from Gaston Luga. I chose the pink backpacks because it's both Peps and my favourite colour!

This dress was one of the first outfit we confirmed for the character. I rarely wear such bright dresses and was quite happy with how the backpack complements it well. The Clässy backpack (image above) is something I bring on occasions where I need to dress up, while the Clässic is with me on a daily basis!
Apparel: American Eagle Outfitters | Website: https://www.ae.com | Instagram: @americaneagle | Facebook: https://www.facebook.com/americaneagle/
–
To find out the colours and styles that express your best self in your career and life, please contact Image Success at Tel: +65 6766 2196, or email Joanne Lim at joanne.lim@imagesuccess.net
–
Check out Peps Goh's Love At Second Sight 《二见钟情》Character Lookbook
–
Special Thanks
Fashion Photographer: Tan Genghui | Website: http://www.tghphotography.com/ | Instagram: @tangenghui | Facebook: https://www.facebook.com/TanGengHuiPhotography/
Image Stylist: Joanne Lim | Website: http://www.imagesuccess.net | Instagram: @iamjoannelim | Facebook: https://www.facebook.com/ImageSuccess/
Makeup Artist: Nhurul Hidayah (Yaya) | Instagram: @yayakuitz | Facebook:https://www.facebook.com/Yayakuitz
Get Free shipping + 20% off as tax rebate (from non-EU country) +15% off your Gaston Luga backpack purchase when you use the promo code "TheEpiphanyDuplet".
Gaston Luga Website: https://www.gastonluga.com/ | Instagram: @gastonluga | Facebook: https://www.facebook.com/GastonLuga/
BATA Singapore Website: http://www.bata.com.sg/ | Instagram: @batasingapore | Facebook: https://www.facebook.com/BataSingapore/
xoxo



Facebook | Instagram | Twitter | YouTube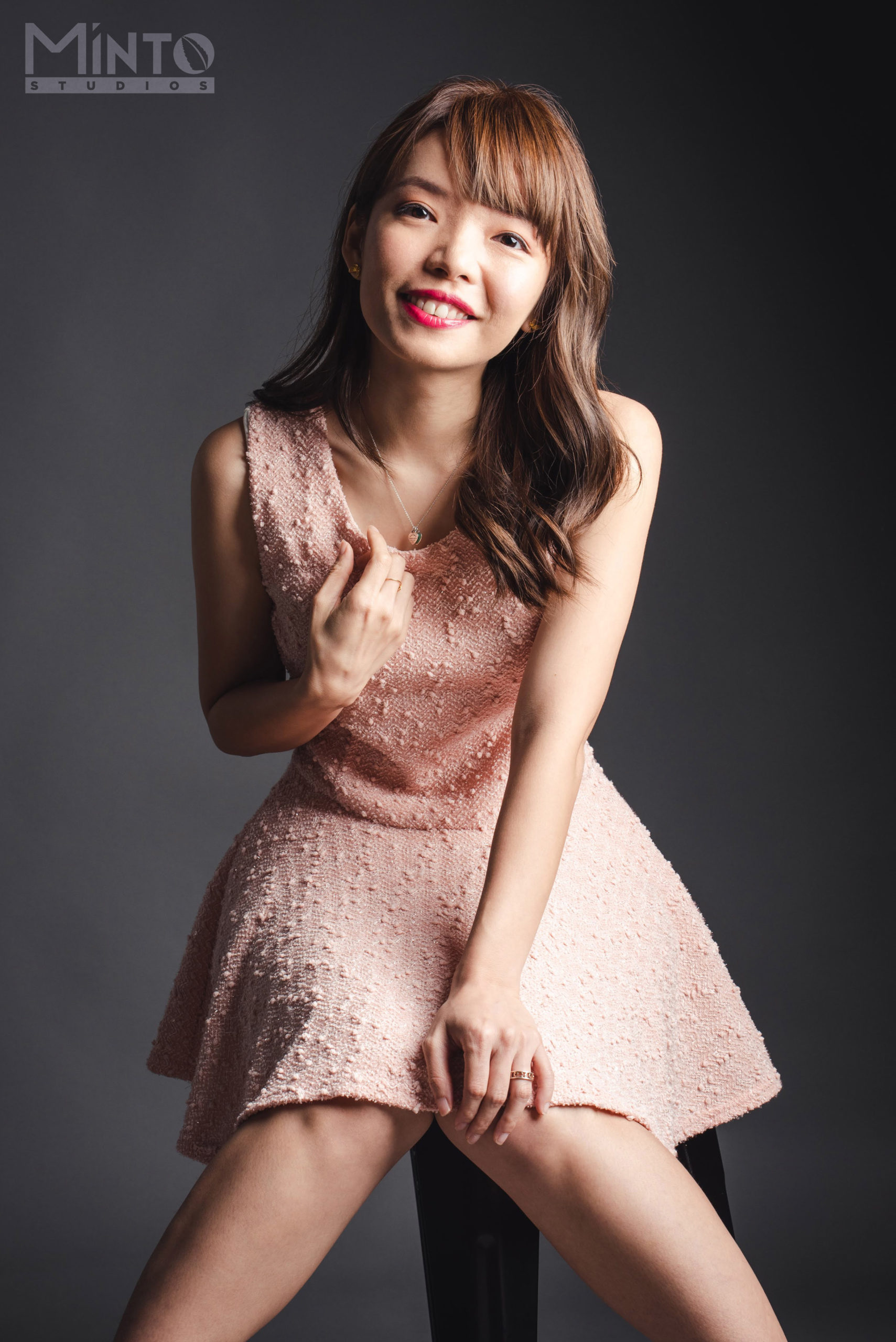 1/2 of #TheEpiphanyDuplet, Tiffany Yong juggles her ABCs – Acting, Blogging and Coaching/Consulting as she is fuelled by passion and drive to succeed.
It is not easy to make a living in Singapore just purely based on Acting, so with Blogging to help her with her online presence, and Coaching kids drama, private tutoring and freelance social media consulting to finance her life, she is currently leading the life most people hope to have: Living the Dream!