The Hunger Games: Mockingjay Part 1 Movie Review | by tiffanyyong.com
Recommended Audience: Fans of Hunger Games, Jennifer Lawrence, Sam Claflin, Josh Hutcherson, Liam Hemsworth, Julianne Moore, Philip Seymour Hoffman and action adventure movie fans
The Hunger Games: Mockingjay Part 1 Movie Synopsis
The worldwide phenomenon of The Hunger Games continues to set the world on fire with The Hunger Games: Mockingjay – Part 1, which finds Katniss Everdeen (Jennifer Lawrence) in District 13 after she literally shatters the games forever.
Under the leadership of President Coin (Julianne Moore) and the advice of her trusted friends, Katniss spreads her wings as she fights to save Peeta (Josh Hutcherson) and a nation moved by her courage.
The Hunger Games: Mockingjay Part 1 Viewer Rating: 4/5 ****
The Hunger Games: Mockingjay Part 1 Movie Review:
To all non-readers of the Hunger Games trilogy, warning, there's no Hunger Games in this Hunger Games movie (neither will there be any in Part 2)

You know how movies rarely supersede the original books? The Hunger Games trilogy was one of the few which managed to do so. I caught the first Hunger Games movie without reading the book and after watching, I read all the 3 books within the next 5 days. I was surprised (or should I say disappointed) that the movie was way better than the book. I disliked the Katniss in the novel, she's weak, indecisive and cold and I was dreading to watch the next 2 (now 3 films). But Jennifer Lawrence had given the Katniss a better character and in this movie, a bit more emotional depth, albeit a little less action.
Whilst I dislike the third book, because my favourite Peeta went bonkers (due to Post Traumatic Stress Disorder), I loved Josh Hutcherson's role in the movie. He did not have much screen time as compared to the string of District 13 characters, it made his every single appearance more precious, just like how Katniss treasured that one-way connection every single time, noticing the changes in his appearances. I'm so glad the directors made the characters more likeable.
Some might dislike this film for the lack of action, but I love it for the more in-depth emotional development. This is how it's like when preparing for rebellion, preparation is always drier than the flesh-against-flesh punches. That's why when tiny mutinies start in every district, the civilians copying whatever Katniss say, do or sing, and taking down the "peace-keepers", you can't help but want to punch in the air and hiss a silent yes!
It is amazing how Jennifer Lawrence can act as if she's acting (confused much?), when she try to be the Mockingjay icon of District 13. Her satire of a commercialised heroine (Think Captain America before he got to do some kick-ass action) was hilarious, yet she could make the audience feel the jabs of anger and pain when she flared up at the Capitol's bombing of the hospital, and when she saw what Peeta had went through despite everyone else's anger at Peeta's betrayal. You will be drawn in by Katniss's personality.

But know what? The Hunger Games fans will definitely catch this movie no matter what review I give, as for those who have never watched the first two films, please watch them before even attempting to watch this or you will be as lost as Katniss Everdeen in District 13.
Do You Know?
Philip Seymour Hoffman, who plays Plutarch Heavensbee in the film, died on February 2, 2014 in New York, with one week of filming left. Due to the fact that the majority of his scenes for the final two movies were already filmed, the role was not re-cast, but finished with a combination of re-writes.
Julianne Moore stated that her two children, both fans of the novels, convinced her to sign on for the role of Alma Coin. Jodie Foster was considered for the role of Alma Coin.
Director Francis Lawrence made Jennifer Lawrence sing the lullaby "the hanging tree" that was also in the book, she stated that it was an awful experience.
Due to Jennifer Lawrence having shorter hair she had to wear a wig for her role of Katniss. She chopped off her hair because her long locks had been "fried from being dyed too much."
Effie Trinket (Elizabeth Banks) replaced Fulvia (in the book) in this movie, (the character does not make an appearance in the novel until the end), director Lawrence reveals that he has expanded her role in the films. When Suzanne Collins saw Catching Fire, she called and one of the first things she said was, 'There's no way Effie Trinket cannot be in the Mockingjay films.' Effie brings such warmth and fun and levity to these dark stories. She's the fish out of water in this one and fans will love how she has adapted to the world of District 13." Producer Nina Jacobson adds that Effie's reasoning for helping the rebellion is "for personal reasons, not political reasons" and that "unlike Plutarch, she has to be convinced to help. She does not want to be part of the revolution.
Natalie Dormer as Cressida shaved half her head for the role, but originally intended to shave her entire head. She took the job on the premise that she would possibly shave her whole head. "I'm actually really pleased that we went halfway because I think it's more the Capitol… and that's where Cressida comes from. She comes from the Capitol, so she's got a stylized thing going on and now she's turned rebel. I think it's right for the character."
Liam Hemsworth had a hairline fracture between his ankle joints during filming. "I heard a big crack and just went down."
On November 20, 2014, some showings were reportedly canceled in Thailand because protestors were using the three-finger salute at demonstrations against the country's military government
In an attempt to prevent spoilers and keep secrecy, the working title of the project while filming was "Seashore".
Behind The Scenes and Interviews
Check out The Hunger Games: Mockingjay Part 1 Official Website and Facebook Page!
The Hunger Games: Mockingjay Part 1 is out in cinemas on 20 November 2014.
xoxo


Facebook | Instagram | Twitter | YouTube
*Disclosure: No monetary compensation was received for the movie review.
If you've seen the movie, do let me know what you think of the film in the comment section below. If you agree/disagree with my review, feel free to comment and let me know! Follow me on Twitter/Instagram @tiffanyyongwt for future movie reviews, as well as other lifestyle reviews. 🙂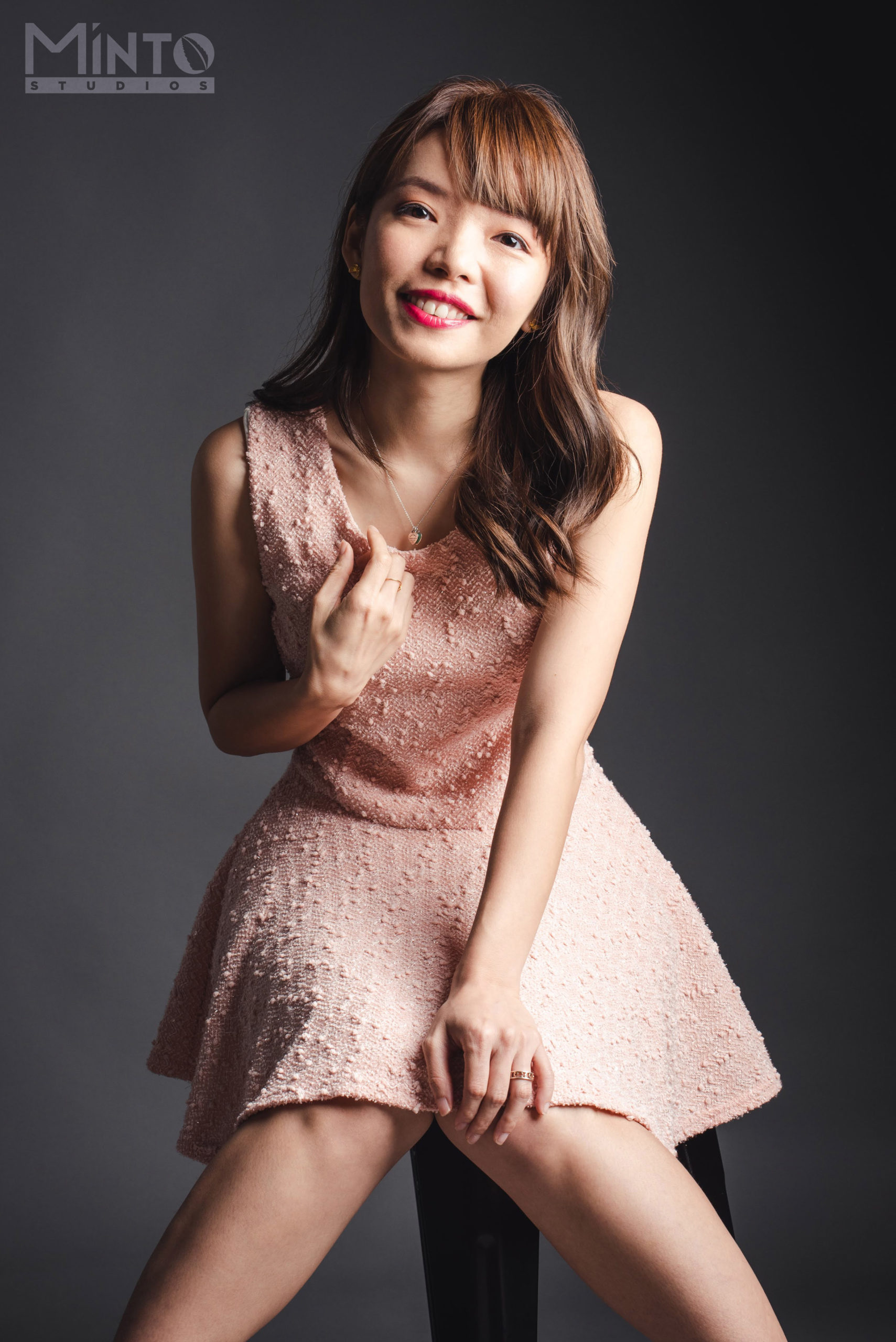 1/2 of #TheEpiphanyDuplet, Tiffany Yong juggles her ABCs – Acting, Blogging and Coaching/Consulting as she is fuelled by passion and drive to succeed.
It is not easy to make a living in Singapore just purely based on Acting, so with Blogging to help her with her online presence, and Coaching kids drama, private tutoring and freelance social media consulting to finance her life, she is currently leading the life most people hope to have: Living the Dream!