Battle of the Sexes Movie Review | by tiffanyyong.com
Recommended Audience: Fans of Emma Stone, Steve Carell, Elisabeth Shue, Sarah Silverman, Alan Cumming, Andrea Riseborough, Jonathan Dayton, Valerie Faris, Austin Stowell and comedy movie fans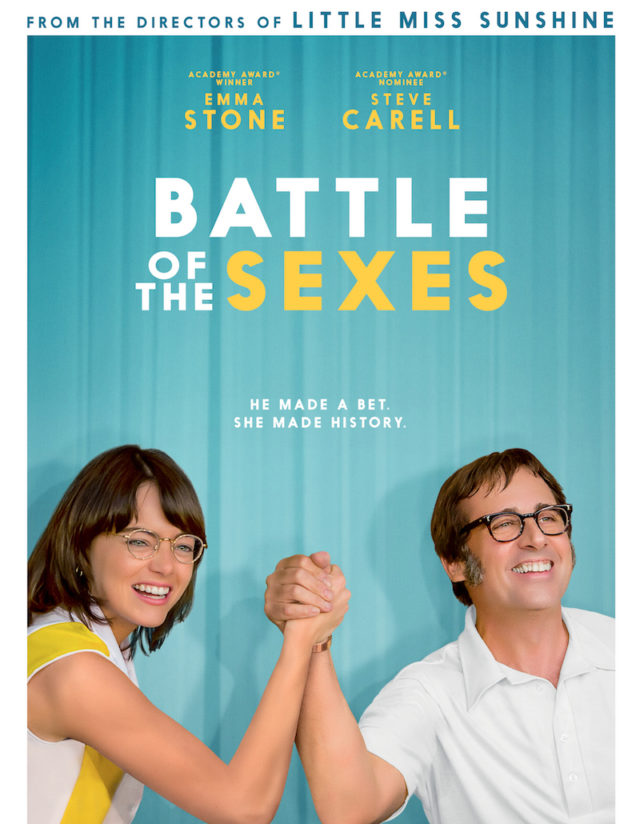 Battle of the Sexes Movie Synopsis
In the wake of the sexual revolution and the rise of the women's movement, the 1973 tennis match between women's World #1 Billie Jean King (Emma Stone) and ex-men's-champ and serial hustler Bobby Riggs (Steve Carell) was billed as the BATTLE OF THE SEXES and became one of the most watched televised sports events of all time, reaching 90 million viewers around the world.
As the rivalry between King and Riggs kicked into high gear, off-court each was fighting more personal and complex battles. The fiercely private King was not only championing for equality, but also struggling to come to terms with her own sexuality, as her friendship with Marilyn Barnett (Andrea Riseborough) developed. And Riggs, one of the first self-made media-age celebrities, wrestled with his gambling demons, at the expense of his family and wife Priscilla (Elisabeth Shue). Together, Billie and Bobby served up a cultural spectacle that resonated far beyond the tennis court, sparking discussions in bedrooms and boardrooms that continue to reverberate today.
Battle of the Sexes Viewer Rating: 4/5 ****
Battle of the Sexes Movie Review:
It took me some time to sort out the information for this movie, as I've been reading up on multiple articles to understand how much the writer and directors Valerie Faris and Jonathan Deyton had tried to recreate the whole "Battle of the Sexes" as well as what goes beyond the historical match – gender equality, love and social change. The information available were plenty and overwhelming, it would take me much longer to digest the data internally, so I shall do a quick share on what I like and dislike about this film for those who are wondering whether they should catch this film or not.
If you are a fan of films based on true events, this is definitely one you should watch. While it's based on true events and characters from the '70s, it is interesting to see how relevant it is in society (and politics) till today. The characters are also very human, and I love how the screenwriter and directors did not try to force in any real antagonist in the film (well, there's some male chauvinist pigs around, but there are so many around these days too)- and whether you like it this way can be, of course, pretty subjective.
Emma Stone was wonderful as Billie Jean, you won't see a trace of the La La Land actress nor Gwen Stacy from The Amazing Spider-Man here. But oddly enough, it was Steve Carell's annoying interpretation of Bobby Riggs that left an impression. Or should I say, I love the chemistry between these two 'tennis players'. The beauty of Steve Carell's performance was not how he made Riggs a clown or 'buffoon, but how he made Bobby Riggs a genuinely intelligent man who knew how to create buzz. He would have been an excellent entertainer in the current times, and Steve Carell enhanced Emma Stone's steely personality on court. You could see it clearly, while there were lots of name-callings in front of the camera, Billie Jean knew what Riggs was doing, and didn't react as tremendously as how she reacted to Jack Kramer's (Bill Pullman) "biology" comment.
If there's any character who deserve more feature/ screen time/ character development, however you call it, it has to be Larry King (Austin Stowell), who was Billie Jean's then-husband, and the co-founder of co-ed tennis league World Team Tennis. Honestly, to realise that your partner is gay after marriage is a huge blow. However, the man sacrifice his own happiness by standing by the woman who could possibly bring about social changes and global changes. I couldn't imagine a man like this existed back then in those times, and Austin Stowell did a pretty good job channeling that understanding and extremely supportive husband into the character, and I only wished that there could be more about him.
Well, the film is not without flaws. There were many big themes that were touched on but not fully explored. Besides tackling on issues like gender equality, sexism and sexuality, the film romanticised Billie Jean's virgin encounter with women, overlooking many realistic aspects of her situation. It didn't bring out the stress from her family, the media or even the homophobic society. The pain and dilemma was covered up by the sensationalised epic tennis battle between her and Bobby Riggs instead. Thankfully, fashion designer Ted Tinling (Alan Cumming) saved the moment with that hug that spoke a thousand words with Billie Jean.
This is a noteworthy film that deserves your ticket to the cinema~
Do You Know?
Emma Stone was initially cast as Billie Jean King, but scheduling issues forced her to pass on the role. Brie Larson was ultimately tapped to replace Stone. After a few months, Larson dropped out. After Stone's schedule was cleared, she was able to take back the role. Emma Stone put on 15 pounds of muscle for this film.
For the tennis match scenes, tennis players Kaitlyn Christian and Vince Spadea were the body doubles of Stone and Carell, respectively. Kaitlyn Christian was chosen for her backhand, and she practiced for months in preparation for her scenes in the film with the former professional player Vince Spadea, using a wooden racket. As Emma Stone had not played tennis prior to this film, instead of turning her into a competitive player overnight, they concentrated on helping Emma imitate Billie Jean's athletics, her demeanor, how she held her racket, how she hit her strokes.
Billie Jean King dropped by a session to share how she tossed the ball for a serve and other inside tips.
In 1973, Billie Jean King was 29 and Bobby Riggs was 55. At the time of filming, Emma Stone was 28 and Steve Carell was 54. This is the second time Emma Stone and Steve Carrell have worked together since Crazy, Stupid, Love. (2011).
King is the first real person Stone has portrayed and she was able to observe King firsthand. Emma Stone sat with Billie Jean to talk about things. Billie Jean was so warm and open and supportive and said instantly, 'I will respect whatever your process is, I'm here if you want to talk, whatever you need.'
Steve Carell got to know more about the character he was playing though Lornie Kuhle, Riggs' coach and best friend. "I learned more about the darker sides to him, the longing in him, through Lornie," Carell said.

In his final days, Riggs remained in friendly contact with Billie Jean King, and King phoned him often. She called him shortly before his death, offering to visit him, but he did not want her to see him in his condition. She phoned him one last time, the night before his death and, according to King in an HBO documentary about her, the last thing she told Riggs was "I love you.
The relationship with her then-hairdresser and Personal Assistant Marilyn Barnett didn't end well. Barnett forcibly outed Billie Jean King when they broke up in 1979, seven years after they got together in 1971.  In 1981, Barnett sued King for palimony, claiming that she was entitled to a share of King's assets. Barnett's lawsuit was unsuccessful, but it outed King, costing her hundreds of thousands of dollars in endorsements. Pressure from her family and colleagues meant King had to distance herself from both Barnett and her actual sexuality, telling the press that her affair had been a product of deep loneliness and not a real attraction to women. The scandal of having been in a relationship with a woman, kept Billie Jean on the court, earning money though she had wanted to retire.
Behind The Scenes and Interviews
Check out Battle of the Sexes Facebook Page!
Battle of the Sexes is out in cinemas on 23 November 2017.
xoxo



Facebook | Instagram | Twitter | YouTube
*Disclosure: Invitation by Twentieth Century Fox Singapore. No monetary compensation was received for the movie review.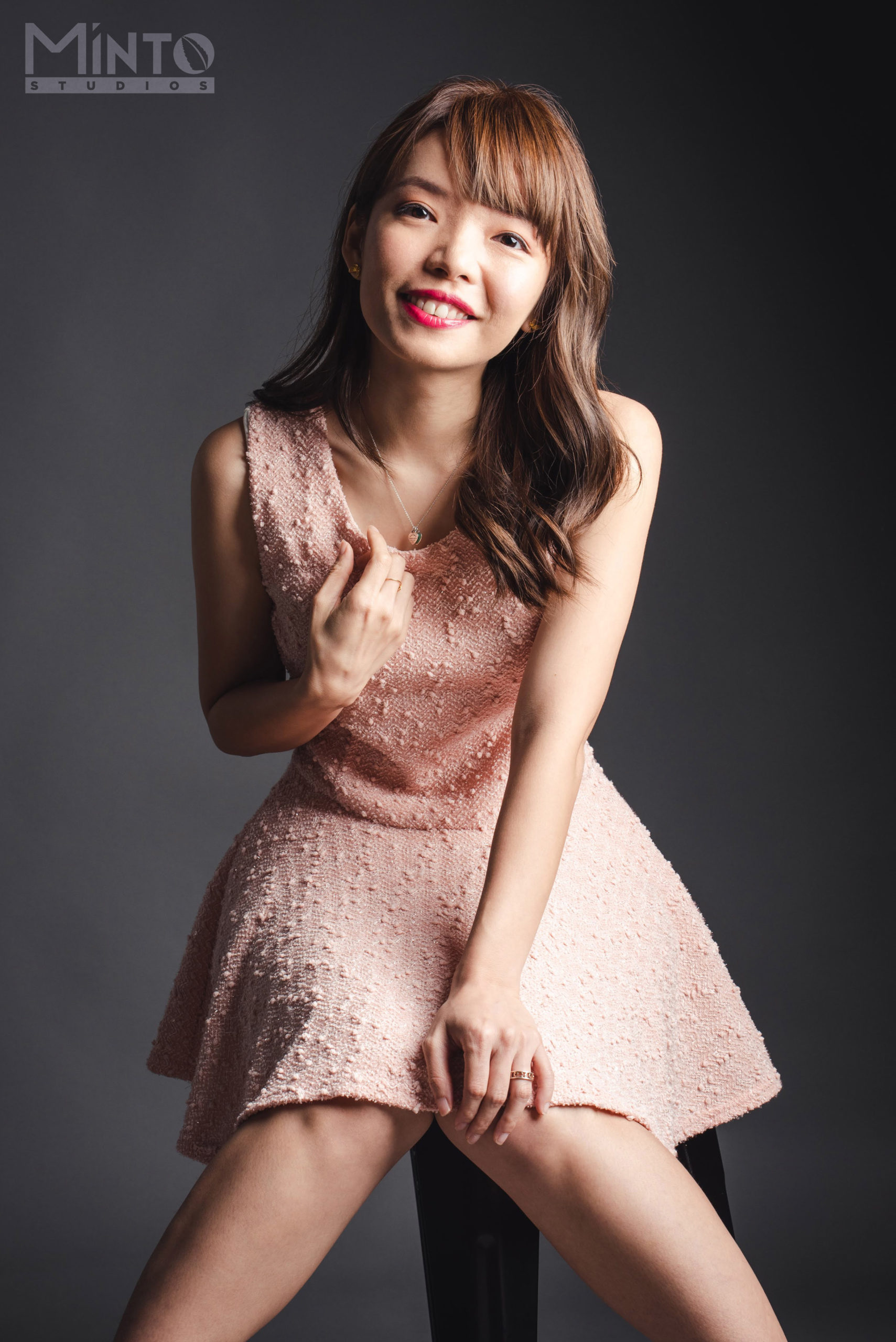 1/2 of #TheEpiphanyDuplet, Tiffany Yong juggles her ABCs – Acting, Blogging and Coaching/Consulting as she is fuelled by passion and drive to succeed.
It is not easy to make a living in Singapore just purely based on Acting, so with Blogging to help her with her online presence, and Coaching kids drama, private tutoring and freelance social media consulting to finance her life, she is currently leading the life most people hope to have: Living the Dream!