Bad Times at the El Royale Movie Review | by tiffanyyong.com
Recommended Audience: Fans of Jeff Bridges, Chris Hemsworth, Jon Hamm, Dakota Johnson, Cynthia Erivo, Cailee Spaeny, Lewis Pullman and Drew Goddard movie fans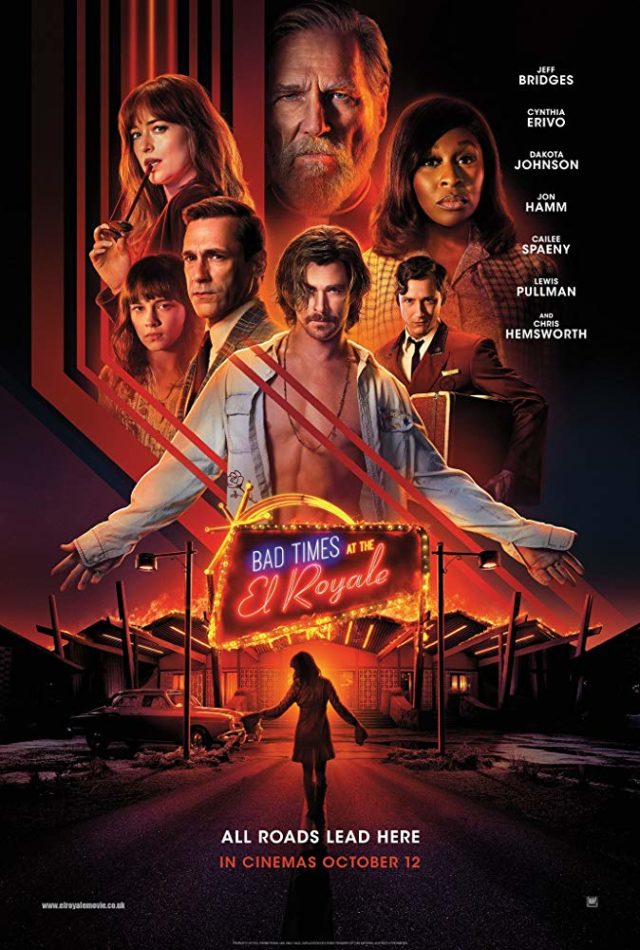 Bad Times at the El Royale Movie Synopsis
Seven strangers, each with a secret to bury, meet at Lake Tahoe's El Royale, a rundown hotel with a dark past. Over the course of one fateful night, everyone will have a last shot at redemption… before everything goes to hell.
Bad Times at the El Royale Viewer Rating: 3.5/5 ****
Bad Times at the El Royale Movie Review:
This is a movie of surprises (or shocks), and is a film that shows you more than once, that the character you followed right at the start might not be main lead, or the one that last till the end. I enjoyed the element of surprise, and as the director spent a lot of time establishing the individual characters, it allowed the audience to keep on guessing and exploring the secrets behind each characters as we watched on.
The film emphasize on the division between and within people from the start. Like how El Royale, the hotel being divided into 2 parts by a bold red line, one in California, another in Nevada, the characters are also have different identities. As the plot thickens, and the other ugly side of the one-way mirror revealed itself, the salesman became a detective, the priest a robber, a hippie a kidnapper, so on and so forth. The story questions the good and innocent, religion as well as our identity.
With so many ideas and themes packed into one film, the movie was surprisingly well-done. I credit a lot to the versatile casts (besides the writing, of course), and both Peps and I agreed that we were the most impressed with Lewis Pullman's performance, a huge improvement from his short stint in Battle of the Sexes. To shine amongst the veteran cast – Jon Hamm as the eloquent salesman, Jeff Bridges as the kind priest, or even odd girl Cailee Spaeny and charmingly sadistic Chris Hemsworth, it wasn't easy but he aced it with that final twist in his character.

My favourite moment was the interaction between Jeff Bridges' Father Daniel Flynn and Cynthia Erivo's Darlene Sweet. From cordial interaction to mistrust, collaboration and dispair, the contrast between the personalities of these 2 characters made the film an entertaining watch. My heart was in my mouth, watching the 2 of them working together in a location that is not in their favour, playing to their individual strengths.
"Bad Times at the El Royale" is not a feel-good film. It has a lot of plot, enough to keep conversation going for hours after the movie. Depending on your own backstory, there will be a character or two, whom you might be able to relate to. For me Darlene's singing, and yearning to limelight, as well as her move to remove her wig, was emotionally impactful to me. Have you watched the film yourself? Which is your favourite character? Comment below and let me know!
Do You Know?
Drew Goddard wrote and directed "Bad Times at the El Royale", he also wrote the screenplay for "The Martian".
Chris Hemsworth had to lose 25-30 lbs of muscle weight immediately after Avengers: Infinity War (2018) wrapped to star in this film. His character, Billy Lee, was loosely based on Charles Manson. The horrifying murders that Rosie is hinted to have committed are additionally in reference to the Tate murders carried out by Manson's Family.
Russell Crowe was originally cast in a role. He eventually dropped out and was replaced by Jon Hamm.
The El Royale is based on the famous closed former Cal Neva Lodge and Casino that was once owned by Frank Sinatra. It is quite similar in appearance and characteristics qne has its own ties to Hollywood as stars from the '40s and '50s would venture to the hotel to test their luck in the casino. Judy Garland performed at the Cal Neva when she was 13 years old, and that Marilyn Monroe purposely overdosed on pills there a few days before her actual death. The hidden roll of film shown in the movie is said to show an affair of a well respected dead senator. As the movie takes place in 1969 it is most likely in reference to Bobby Kennedy, who was assassinated in 1968.
Behind The Scenes and Interviews
Check out Bad Times at the El Royale Official Website and Facebook Page!
Bad Times at the El Royale is out in cinemas on 25 October 2018.
xoxo



Facebook | Instagram | Twitter | YouTube
*Disclosure: Invitation by 20th Century Fox Singapore. No monetary compensation was received for the movie review.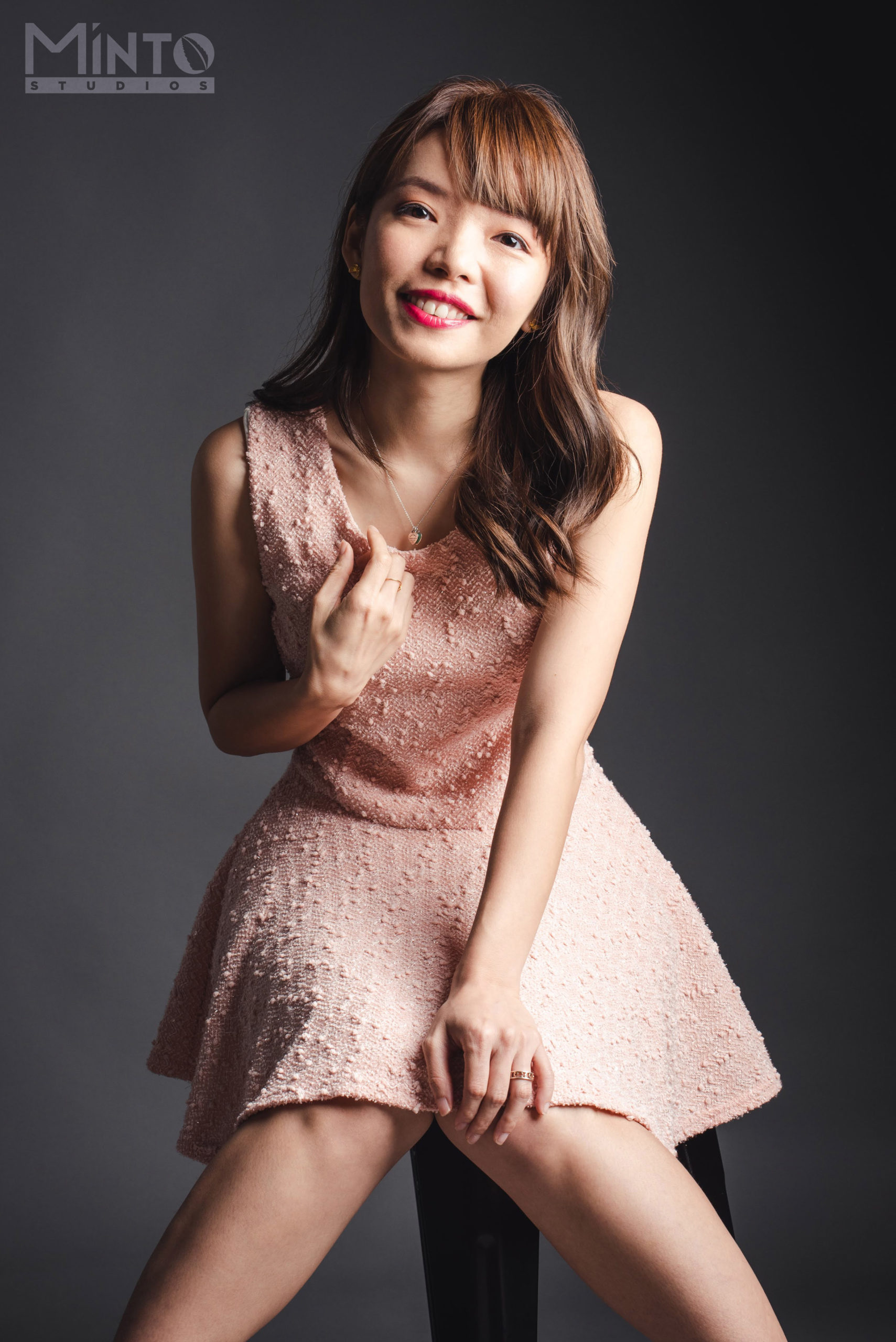 1/2 of #TheEpiphanyDuplet, Tiffany Yong juggles her ABCs – Acting, Blogging and Coaching/Consulting as she is fuelled by passion and drive to succeed.
It is not easy to make a living in Singapore just purely based on Acting, so with Blogging to help her with her online presence, and Coaching kids drama, private tutoring and freelance social media consulting to finance her life, she is currently leading the life most people hope to have: Living the Dream!