(CTS) Celmonze The Signature Singapore Review: Signature Facial + Facelift Massage
Quick update: I wanna apologize to those who have been following my #BeAcneFree, I haven't been updating my journey as quickly as I would have liked to. For those who are wondering, my skin is getting more or less stabilised, still not perfect. Will be updating my backlogs really soon, so keep a look out 🙂 
I was recently invited by (CTS) Celmonze The Signature Singapore, a well-known skin solution specialist from Paris to experience their Signature Facial and Facelift Massage. As you guys know, I usually don't like to try out a one-time of facial as it might not do much difference to my sensitive skin. In fact, trying one-time trial facials might do more harm than good!
But CTS has proven themselves with many influencers and celebrities in Malaysia, such as Celebrity MYFM DJ – Jym, Miss Chinese Cosmos International 2011 1st runner up – Jennifer Foh & Miss Astro Chinese International 2014 Champion – Anjoe Koh and the results had been pretty effective.

So I decided to experience it for myself on their first Singapore outlet at Heartland Mall to see what is the winning formulae that enable them to open 21 outlets over the past 2 years in Malaysia. If you don't know, Celmonze has been in Malaysia beauty industry for 16 years as a beauty product distributor, and it launched Celmonze The Signature 2 years ago. First look at the outlet actually won my heart, simply because of the nice turquoise (or should I say Tiffany Green) themed design.
P.S. The colour turquoise combines the cleansing action of green and the soothing action of blue and helps to open the lines of communication between the heart and the spoken word. It presents as a friendly and happy colour enjoying life. 

Prior to my appointment, I've checked out Celmonze The Signature's website and was surprised to see that they have over 13 different series of solutions to target 17 different types of skin problems. As I am there to try out their own invention: Signature Facial + Signature Facelift Massage, I didn't know if it will be suitable for my skin.

So besides the consultation and detailed skin analysis, I was surprised to see a nicely printed step-by-step Signature Facial procedure as well as FAQ on the table, addressing most of my concerns even before I asked them (thumbs-up for the effort!). In case you had the same impression as me, the Signature Facial is NOT a standard facial, but a customized facial.
Celmonze The Signature: Signature Facial
The Signature Facial is tailored to solve 4 main skin problems: acne, pigmentation, sensitive, sagging (4 problems in 1 solution).

It might not be obvious in the selfie, but I haven't had a facial for over a month, and besides dull skin, there's some breakouts near my chin and clogged + open pores around my cheeks and forehead.
Before the facial start, the therapist gave me a "Welcome Touch" with Celmonze's Bio Essential oil that consist of Rosemary, Lavender and Salvia to help my body and mind relax, preparing the skin for better absorption, improving blood circulation and lymph flow. This aromatherapy was indeed a pleasant surprise for me, as I was feeling really tense for all the filming and work stress.

Next, according to one's skin type, the skin will be cleansed by either Vitale or Nutricel Cleansing Milk and then toned by Herbal or Nutricel Toning Lotion. Enzyme Peeling is used to soften and prepare the skin for mild extraction.
Depending on individual preferences, I personally prefer a thorough extraction [no pain, no gain!] but as the facelift massage later will involve heat, mild extraction will ensure that the skin is not injured.

Cryotherapy with the Beauty Globes made from unbreakable Plexiglas® was an ultimate pamper for my skin. Often used in European spas, the chilled spheres exercise the facial muscles and tighten pores as they rolled gently across my face and neck. It is a fantastic treatment after extraction, microdermabrasion, and laser treatment as it is able to remove redness and soothe the skin simultaneously. Cryotherapy enhances facial tone and progressively develops the elastic-energetic potential of the skin.

The therapist then proceed to apply the first mask – Celmonze Whitening Mask for me. This BHA (Beta Hydroxy-Acid) mask purifies the skin by absorbs impurities and excess sebum. It also remove coarse skin and dead cells, allowing skin to breathe well and brighten complexion, hence having the whitening effect. The mask is left on for 10 minutes before cleaning off.
Celmonze The Signature Singapore: Signature Facelift Massage
The next mask: Hydrating Mask, is applied, boosting hydration up by 3 times more than the normal mask. The CTS Signature Facelift Massage is then performed with Celmonze's own blend of Avocado Beauty Oil.
If you've done facial massage before, you might have heard therapists saying how massage might trigger more breakouts as it's stimulating. However, for this massage, it is suitable for every skin, even acne-prone and sensitive skin as the massage can strengthen the skin immune system and the lymphatic drainage can reduce congestion of the skin.

CTS Signature Facelift Massage is unique as it uses several techniques to "educate" the facial muscles. It uses Facial Lymph Nodes Activation, Energy Stone Therapy, Drainage Point, Manual Lift Up Muscle Contour Massage and the Western treatment of Ironing Crinkle Away method to activate our facial muscle.
This is my first time trying hot stone massage and I love the heat, which seems to melt all the tension in my shoulders away, improving the blood circulation.
The third mask – Soft Mask, is then applied on the face for 20 minutes.

There after, the CTS Concentrate is applied to renew and refine skin texture and the therapist perform manu-pressure until fully absorbed. This is followed by a moisturizer and another round of Facelift massage using the "gua-sha" method to "iron crinkle away", providing lifting and firming effect.
A layer of sun-protection is then applied to end the treatment.
Results of CTS Signature Facial + Facelift Massage
Signature Facelift massage detoxes and brings nutrients to skin, improving skin tone, and solving stubborn skin problems such as habitual expression lines and wrinkles, under-eye bags and puffiness. It is equivalent to toning your body without the pain and exercising as the Signature Facelift Massage helps to set 7 types of muscle found on the face.

The left side of my face showed the most results as you can see the lifting of the jawline, while for the right side, there was a slight lightening of the smile line.

The facial brightens the overall skin tone, toning up the sagging muscles near the chin. However, just like how our body requires regular exercise to keep fit, our skin requires regular treatment to maintain the skin hydration levels and massage for a long lasting effect and a younger skin complexion too.
This treatment is recommended to be enjoyed every 2 weeks!
Celmonze The Signature Singapore @ Heartland Mall
It was one of the most pampering and luxurious facial I had for the past one year. The quality service really rejuvenates me, tempting me to become a long term customer with them!

Celmonze The Signature, Heartland Mall Kovan
Address: 205, Hougang Street 21, #03-10 Singapore 530205
Website: http://www.celmonzethesignature.com/
Facebook: https://www.facebook.com/Celmonze-The-Signature-Singapore
Contact: +65 6282 6287  | +65 8828 8287

First 30 readers receive a FREE BFF Kit and enjoy the same Signature Facial + Facelift Massage treatment as me worth S$448 for ONLY S$68 by signing up here: Special Offer for Limited Period
Only for First Trial & T&C Apply. Facial redemption at Celmonze The Signature Singapore @ Heartland Mall Kovan.
xoxo



Facebook | Instagram | Twitter | YouTube
Disclaimer: Please be rest assured that even though the services were sponsored, it does not have any bearing on the content of this post. Opinions stated are genuine and honest. Also note that all sources, information, content, links are valid to change at any time.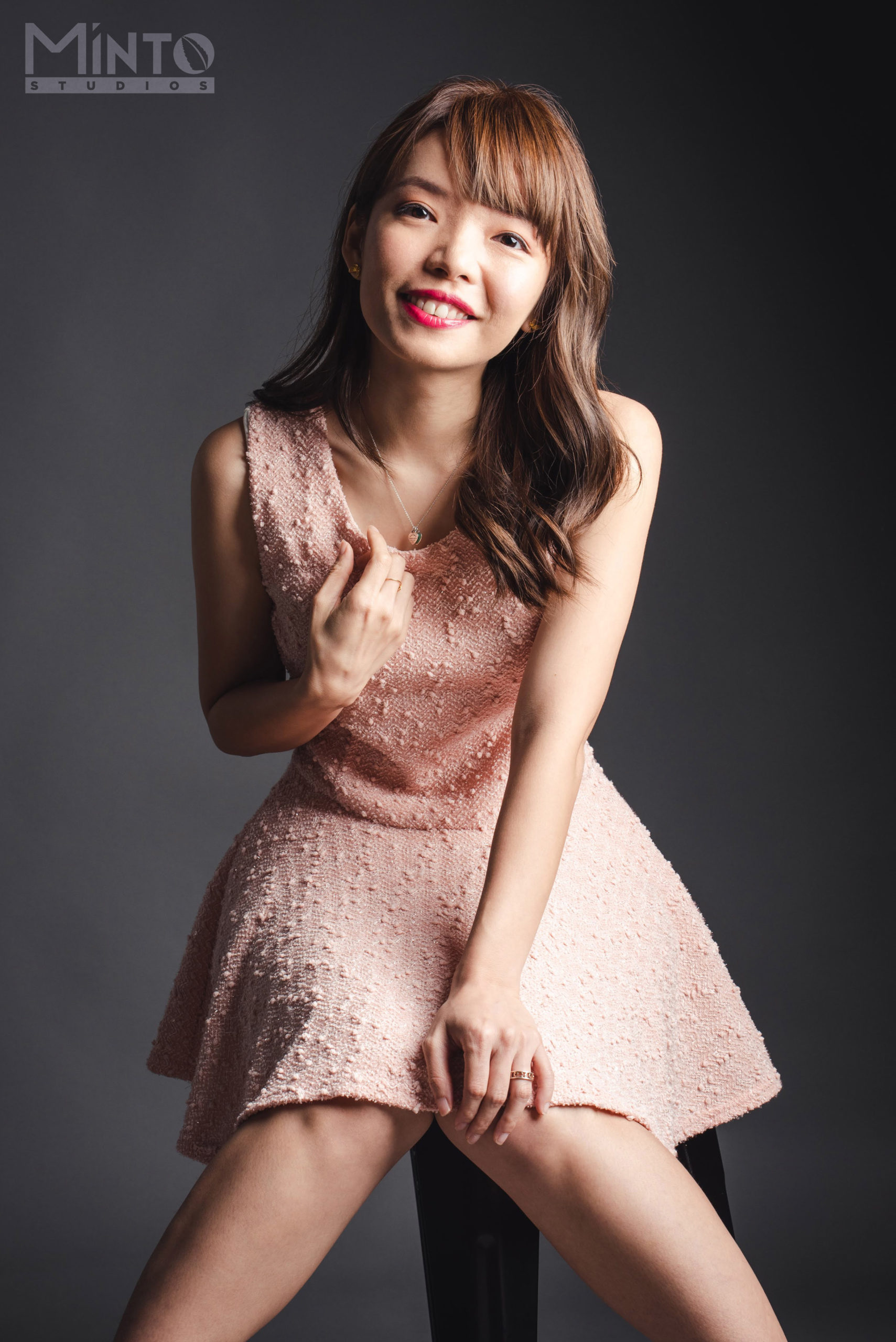 1/2 of #TheEpiphanyDuplet, Tiffany Yong juggles her ABCs – Acting, Blogging and Coaching/Consulting as she is fuelled by passion and drive to succeed.
It is not easy to make a living in Singapore just purely based on Acting, so with Blogging to help her with her online presence, and Coaching kids drama, private tutoring and freelance social media consulting to finance her life, she is currently leading the life most people hope to have: Living the Dream!