The Devotion of Suspect X 2017 (嫌疑人X的献身) Movie Review | by tiffanyyong.com
Recommended Audience: Fans of Wang Kai 王凯, Zhang Luyi 张鲁一, Ruby Lin 林心如, Alec Su 苏有朋,Keigo Higashino 东野圭吾 and The Devotion of Suspect X novel fans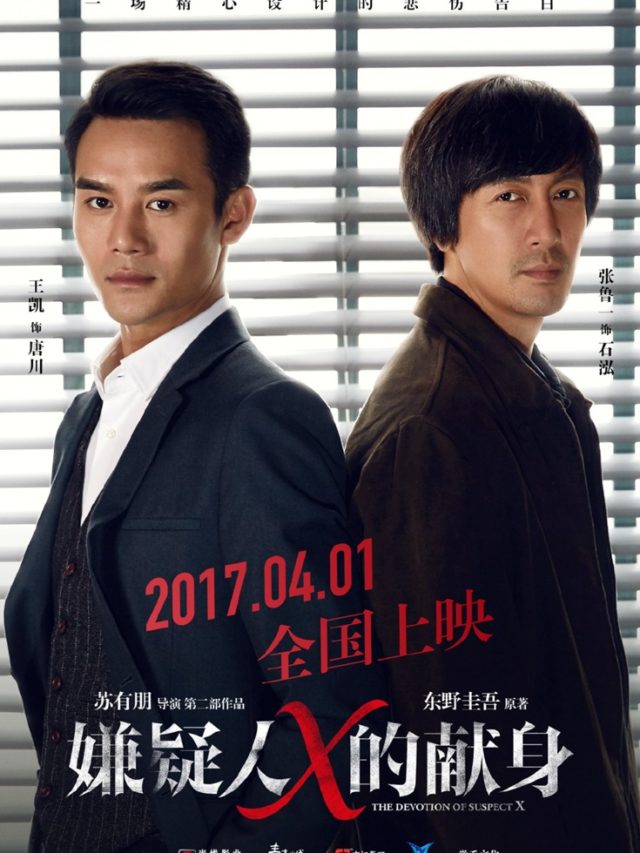 The Devotion of Suspect X 2017 (嫌疑人X的献身) Movie Synopsis
Based on the 2015 thriller novel by Keigo Higashino, which is also the third in his Detective Galileo series. A maths genius assists in a murder investigation, only to find that a longtime rival and friend from his early university days may be involved.
The Devotion of Suspect X 2017 (嫌疑人X的献身) Viewer Rating: 4.75/5 ****
The Devotion of Suspect X 2017 (嫌疑人X的献身) Movie Review:
I was over the moon when I knew that this movie is coming to Singapore, because it's been a long while since Ruby Lin's filmography has touched local grounds. Most of my friends will know that Ruby Lin is the ONLY asian female actress I looked up to and by in primary school, even my hotmail address was named after her! But putting that fangirl part of me aside, I gotta admit that I wasn't really expecting too much before watching the movie. Both Peps and I've been watching a good number of crime thrillers for the past few months, and I was feeling remotely worn out.

Director Alec Su's version of "The Devotion of Suspect X" managed to inject a breath of fresh air into the otherwise-clichéd-genre of crime thriller. It surprised me a good number of times in several aspects, and even managed to get the rare nod of approval from le action/thriller aficionado boyfriend. Without too many spoilers, here's why you will definitely enjoy this quality piece of work:
If you are a fan of Keigo Higashino's novel, you will know that it's not the first time the novel has been turned into a movie. What made me love this Chinese adaptation was how the screenwriter upped the game by switching around the order of the crime instead of revealing it in the chronological order. It shifted the original focus of the secret pining admiration of the female lead, in this case Chen Jing (Ruby Lin) and Shi Hong (Zhang Luyi), to the dynamic interplay between childhood buddies Tang Chuan (Wang Kai) and Shi Hong (Zhang Luyi). Despite having several subplots, the individual stories were clear and memorable. The almost flawless story and plot made this a must-watch for any crime-thriller fans.

Director Alec Su was brilliant when it comes to getting the actors to perform without lines. Every glance, every twitch in the eye has a distinctive meaning.Messages were brought across clearly through the simplest yet impressive sequences and montages. The film doesn't try to do the stereotypical suspense-music-and-fast-cuts method to get your attention. Nor does it try to do a Benedict-Cumberbatch-Sherlock-Holmes style by using special effects to key in numbers and words to bring across the message when Professor Tang was trying to solve the mystery.
It provide pauses, it uses the actors' expression as well as the surrounding and cinematography to tell the story instead. It wasn't difficult to feel the struggle and pain the character was feeling, even when there wasn't a single word of dialogue.
This is one of the few rare films where you can't help but root for the killer, silently hoping that he gets away with the crime. I thought I knew it all, but the twist came in when I least expect and it hit hard, because those twists were relatable and thought-provoking. Unlike thriller films such as The Tenants Downstairs which make you feel bad, this provides a bitter-sweet ending which somehow make me leave the cinema with a conflicted sigh.
Did You Know?
This is the first time Keiho Higashino's novel is being filmed in China and the third time it has been used on films. "The Devotion of Suspect X" had been filmed in Japanese and Korean. There will be an Indian television series coming and an American film in development. As the team had to ensure that every single plot and content is approved by the author, the script went through 11 months and 33 versions before everything was confirmed as the amendments had to be translated back and forth into Japanese due to the language barrier.
This is the second time time Wang Kai and Zhang Luyi worked together. They first worked together in a drama called "Love Me If You Dare" (他来了,请闭眼) which was also a crime-investigation related drama. Both of them starred in the drama with Ruby Lin's husband Wallace Huo. With the previous working experience, it was easy for them to act like long time best friends.
This is Alec Su's second directorial work and the first time in 13 years he had worked with Ruby Lin again. Their work relationship changed from being co-stars to director-actor.
Ruby Lin had to rush to Harbin before her wedding to film the movie, and continue with the filming after her wedding, all because Alec Su is her good friend. Despite being pregnant during shoot, she did everything herself without any double. For this role, she appeared on screen with no makeup.
Wang Kai was Alec Su's first choice for the role of Tang Chuan. He flew to Yunnan where Wang Kai was filming to persuade him and arrange his filming dates. As there were clashes, Wang Kai could not confirm his involvement. It was said that it took Alec Su a while before Wang Kai was convinced.
Director Alec Su is a Virgo and known for his perfectionism. He extended the filming period several times to ensure every scene was perfect. The cast shared how there could be 30 takes just for a action of looking up. The confrontational scene in prison between the two men took a whole day before the director was satisfied with the shots.
Zhang Lu Yi had acted many types of highly intelligent characters previously, but after acting under Director Alec Su, he said that he had reached his peak performance and no longer know how to better it as Alec Su had grilled his acting skills beyond his ability.
Behind The Scenes and Interviews
Check out The Devotion of Suspect X 2017 (嫌疑人X的献身) Official Weibo.
The Devotion of Suspect X 2017 (嫌疑人X的献身) is out in cinemas on 13 April 2017.
xoxo



Facebook | Instagram | Twitter | YouTube
*Disclosure: Invitation from Clover Films. No monetary compensation was received for the movie review.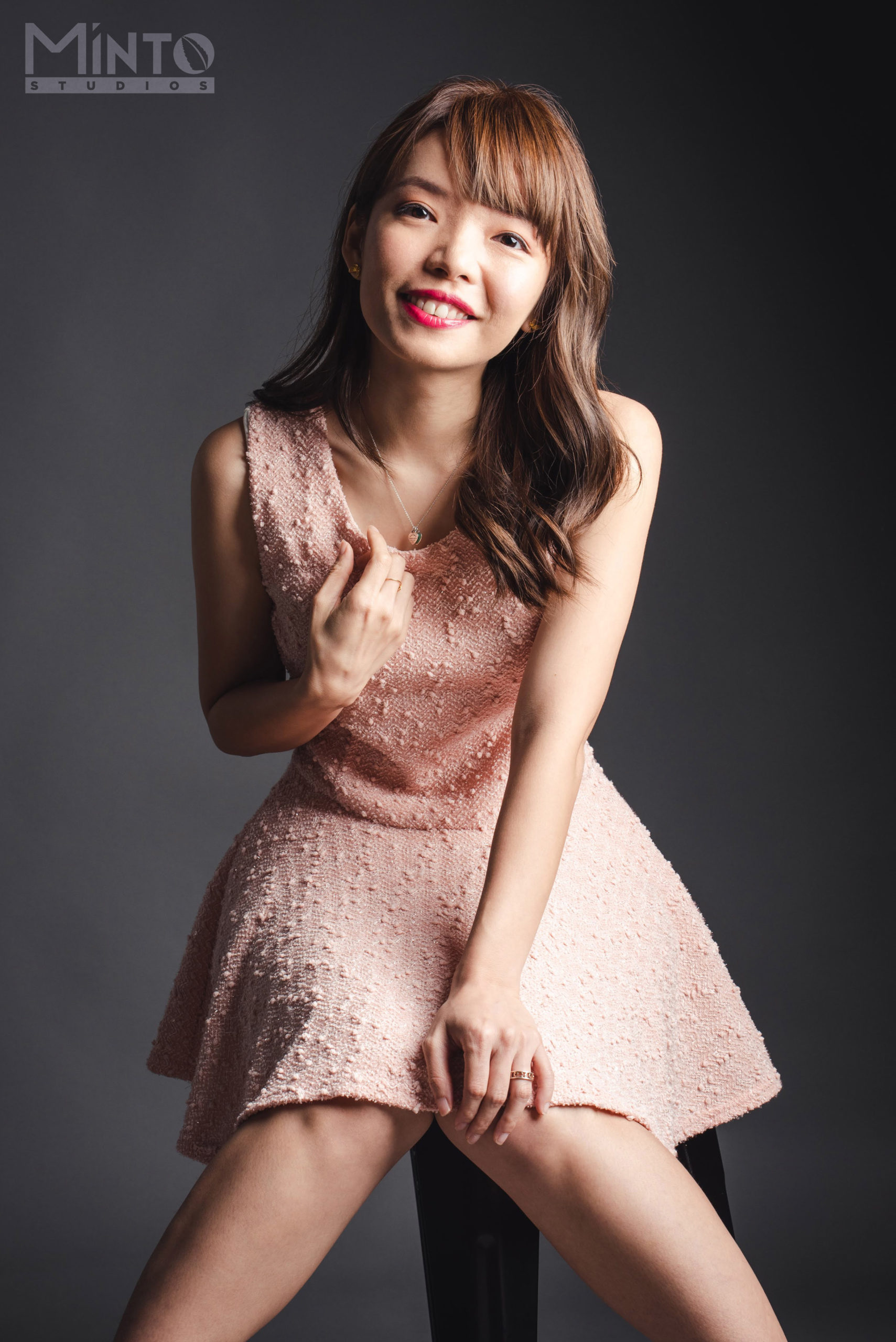 1/2 of #TheEpiphanyDuplet, Tiffany Yong juggles her ABCs – Acting, Blogging and Coaching/Consulting as she is fuelled by passion and drive to succeed.
It is not easy to make a living in Singapore just purely based on Acting, so with Blogging to help her with her online presence, and Coaching kids drama, private tutoring and freelance social media consulting to finance her life, she is currently leading the life most people hope to have: Living the Dream!