The Tenants Downstairs (楼下的房客) Movie Review | by tiffanyyong.com
Recommended Audience: Fans of 任達華 Simon Yam, 李康生 Lee Kang-sheng, 莊凱勛 Kaiser Chuang, 邵雨薇 Shao Yu-Wei, 李杏 Li Xing, 游安順 Yu An-Shun, 侯彥西 Hou Yan-Xi, 森竣 Bernard, 何潔柔 Angel Ho, 崔震東 Adam Tsuei and Black Humor, Mystery, Fantasy Film fans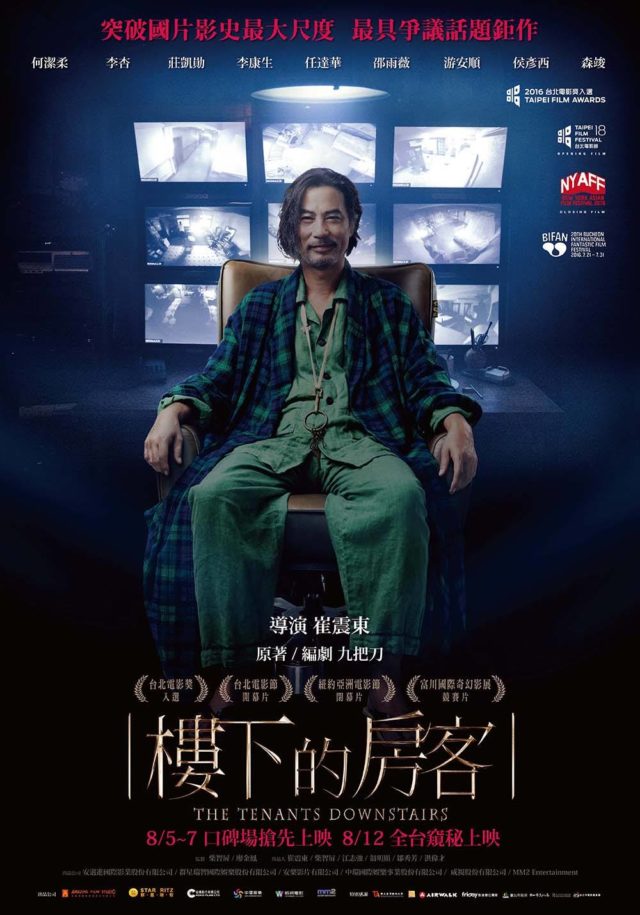 The Tenants Downstairs (楼下的房客) Movie Synopsis
A landlord (Simon Yam) gratifies his desire by peeping the darkest aspects of his tenants: Chang (Kaiser Chuang) , a lusty gymnastics teacher with a criminal record of domestic violence; Boyan (Hou Yan Xi), a college geek; Wang (Yu An Shun), a divorced father with his angel-like young daughter (Angel Ho); Yingru (Ivy Shao), a mysterious lady; the couple, Guo Li (Lee Kang Sheng) and Linghu (Bernard Sen Jun); and Miss Chen (Li Xing), a sexy office lady drowning in the endless forbidden love and affairs.

All of these people move to this mysterious apartment in Tunghai apartments, then a story of combining incredibly perversion, breathless confusion and lusty chaos between the eight tenants and the landlord pours out in the six rooms of this unique apartment.
The Tenants Downstairs (楼下的房客) Viewer Rating: 4/5 ****
The Tenants Downstairs (楼下的房客) Movie Review:
This is an odd film with an odd genre, it made one pretty disturbed after watching. It's not your typical blockbuster with brainless comedy nor action, or tearjerking romance, yet there was lust, love, gore, horror and comedy all into one.
My attention was caught when I first saw the trailer months back and having grown up watching Simon Yam's film got me intrigued. One great thing about this, it uses Mandarin, and despite Simon Yam's heavy accent, it helped (a lot) that it wasn't dubbed at all.

Set and fixed within a premise of an apartment, telling the story of the daily lives of 8 tenants through the (electronic) eyes of the owner (Simon Yam), the characters were all significant and well-crafted. It was pretty sick to be peeping at what people are doing on their daily lives, exposing their privacy and darkest secrets.
I haven't read the original novel by "Apple of My Eye" director, hence I wouldn't be able to do a comparison. Watching this interrogation-and-flashback narrative film is like walking into a labyrinth. You don't know what the motive of each individual's actions, you don't know what's going to happen next.

This film is a concentrated camp of perverse desires, all drawn out by little tricks of the almighty landlord. Tenants of extreme sexual urges (be it straight or gay), incest urges, violent tendencies, video game-addiction are all gathered in this building.
While most characters were on-point – the gay couple (Lee Kang-sheng 李康生 and Bernard Sen Jun 森竣) were natural, the sexy Miss Chen (Li Xing 李杏) and pent-up gym teacher (Kaiser Chuang, 莊凱勛) were on point – It was the mysterious woman, female lead of the film Yingru (Ivy Shao, 邵雨薇) whose performance was a tad disappointing. It wasn't exactly her fault I guess, the build up of her character was good until she disappear midway for sometime, dropping the suspense and her character become this stagnant expressionless eerie girl.

The surrealism and insanity was brought out with the use of orchestral music and great cinematography. The contrast between the elegance of the editing and disgusting torture made it oddly tolerable for someone (like me) who doesn't really like gore. The final twist came in on point (though a bit too brief for my liking), explaining the true backstory of this overwhelming sadistic group of people and who they were originally.
It was a refreshing change from the quotidian films, providing some interesting topics for audience and friends to discuss over dinner.
Do You Know?
"Tenants" marks the directing debut of Adam Tsuei, the former president of Sony Music Entertainment in the Greater China Region. Director Adam Tsuei expressed how he read the novel with the expectation of reading a few pages before bedtime. In the end, he was so captivated that he completed the book overnight without sleeping. He hoped to film the story into a movie, hence bought the rights 4 years ago.
The four storey mysterious building was built completely from scratch.
As the film is an R-rates film, the crew were protective of the 9 year old actress Angel Ho (何洁柔). Whenever there is sensitive scenes, she would be brought away. Many changes were made to her character as well.
The female lead, Ying Ru was acted by Juno Lee Chiaying (李佳颖) instead of Ivy Shao (邵雨薇) initally in the pilot shoot. Juno decided to quit the role after discovering that there's many scenes where she's required to be naked.
Actor Lee Kang sheng (李康生) took up the role of a gay professor who had sexual scene with his student Ling Hu. The condom slipped off during filming, but as the director did not shout for a cut, both of them continued. It was until the second take when he put on two condoms.
Aside from Director Adam Tsuei, there were 5 other directors who were involved in this film. Tsai Ming-liang (蔡明亮), Simon Yam as the landlord, Lee Kang sheng as gay professor Guo Li, Feng Kai as the interrogating police officer and Toyoharu Kitamura (北村丰晴) as one of Miss Chen's boss.
Behind The Scenes and Interviews
Check out The Tenants Downstairs (楼下的房客) Facebook Page!
The Tenants Downstairs (楼下的房客) is out in cinemas on 13 October 2016.
xoxo



Facebook | Instagram | Twitter | YouTube
*Disclosure: No monetary compensation was received for the movie review.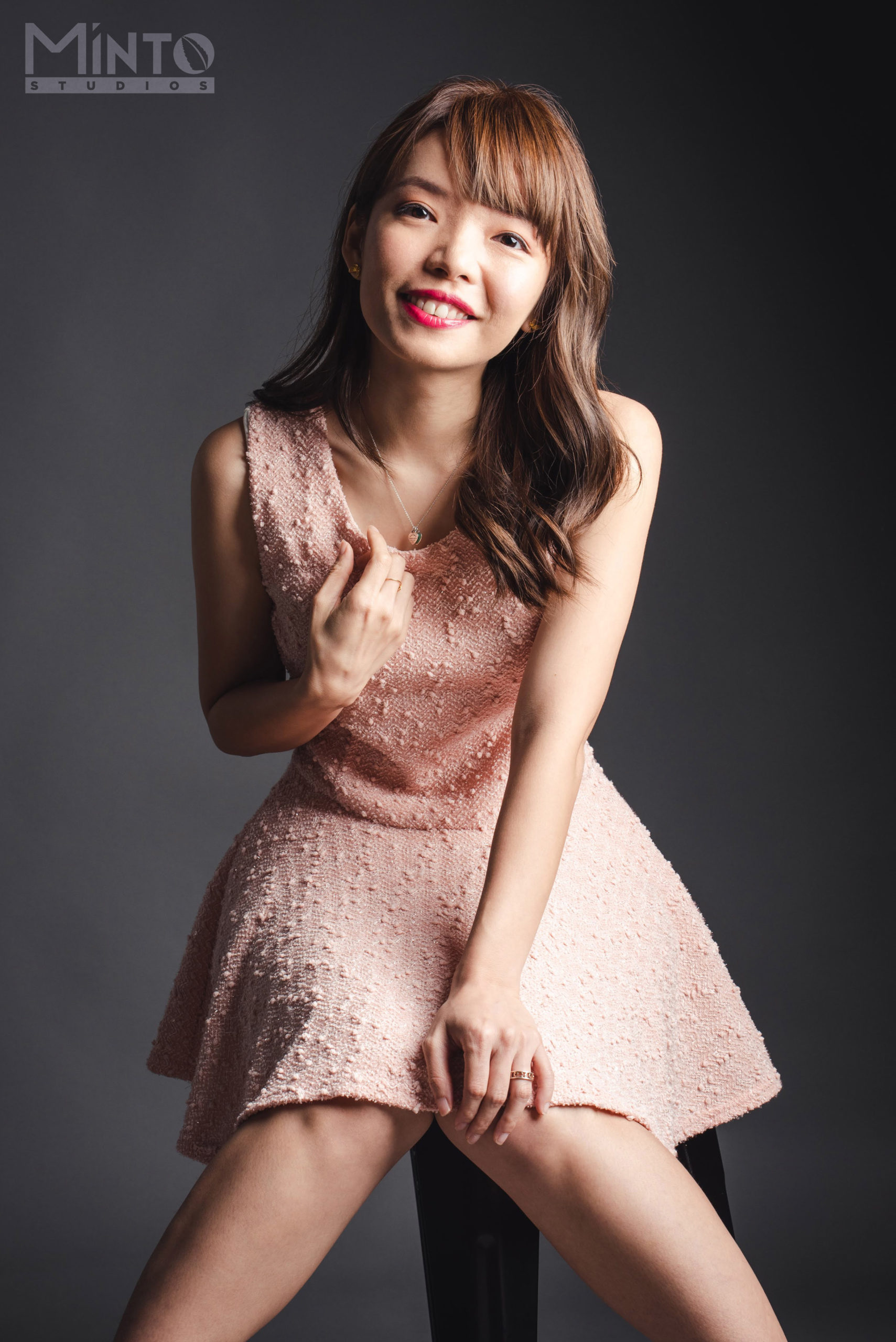 1/2 of #TheEpiphanyDuplet, Tiffany Yong juggles her ABCs – Acting, Blogging and Coaching/Consulting as she is fuelled by passion and drive to succeed.
It is not easy to make a living in Singapore just purely based on Acting, so with Blogging to help her with her online presence, and Coaching kids drama, private tutoring and freelance social media consulting to finance her life, she is currently leading the life most people hope to have: Living the Dream!