Knowing Sample Store x BeautyKeeper 美麗掌櫃
I first learnt more about Sample Store through some fellow blogger friends when they attended the Giftopia last October. Back then, I wasn't part of Sample Store yet, and the most memorable part about that event was that nice pink gift box I see many beauty bloggers rave about from BeautyKeeper 美麗掌櫃~
Months down the road, I was overjoy to learn that the Taiwan Beauty Box is working together with Sample Store once more to bring Singaporeans (not just bloggers) even more quality products and fun. Here's some highlights of the events I've attended before I share my reviews of the products!
Sample Store Shoppers' Paradise #SSSP
The Sample Store Shoppers' Paradise #SSSP was held at Waterway Point Village Square. If I have to describe this event, it's like Taiwan's Night Market brought into Singapore and turned into a Beauty Market.

Besides having booths, there were even performances from the finalists of SING! China Season 2 Singapore (Yes, the show that Nathan Hartono shined in!). It was a great how we were given a chance to know how well the finalists fare before they fly to China to compete in the contest. I didn't get a chance to watch their performance, but I was proud to know one of my friend, Norbin Ngoh was one of the finalists!
Besides BeautyKeeper, there were booths featuring local products and services such as facial salon Beaute Hub, Padeve Premium Herbal Sanitary Pads, Que Origin Natural Body Products, Chris Sim Temporary tattoo as well as Wild Harvest Care skincare from Australia.
Sample Store Shoppers' Paradise Influencer Party Event Sponsors
The word "influencer" is a pretty sensitive word recently, I hesitate whether to be using this term, and wonder what's the definition of "influence" and how one determine if one is influential. But one thing I can be sure, the bloggers invited by Sample Store are definitely sincere and friendly! Sample Store invited us for a little gathering to introduce the Beauty Ambassadorship program of BeautyKeeper to us.

The party was held at the newly open Waterway Point Party Room, located at the West Wing, #02-24. The 80 sqm can fit 25-30 pax and provides facilities (2 tables, 8 chairs, 8 children stools, pantry area with refrigerator, sink, hot water dispenser and TV) too. As it's located just next to Happy Park and Gelare, it is very suitable for children's birthday party or baby shower.
For bookings, email: waterwaypoint@fraserscentrepoint.com.
Food was provided by Brunches Cafe. They have this gorgeous (and insta-worthy) rainbow burgers, what I had most was the delicious salad!
Yeo's JusCool flavours: Zesty Passionfruit, Fragrant Peach, Aromatic Yuzu, Luscious Grape, Juicy Apple and Tangy Orange.
I'm more of a bubble tea person than a fizzy drink person. But once in a while, there will be those times when you just need a refreshing drink which can fizzle in your mouth. So Yeo's has this sparkling drink made from real fruit juice and lightly carbonated to give some fizzle to tantalise your taste buds. It contains 25% less sugar than regular carbonated drinks, hence definitely healthier!
I didn't know whether to laugh or cry when I received the Otterbox casing from Nübox. The OtterBox Commuter series has dual layers – soft inner layer, and hard outer layer – to absorb and deflect impacts, protecting our phones from accidental drops and scratches. But I've just dropped and cracked my iPhone just few days before receiving this and the feeling was bittersweet. How I wish I've received this earlier! >.<
Read on to check out the Beauty-Keeper goodie bag items I've received at the Sample Store's influencers party!
–
Sample Store X BeautyKeeper 美麗掌櫃 Beauty Show Event Highlights
Sample Store held her first ever Beauty Show with BeautyKeeper 美麗掌櫃 on 2nd April, Sunday. I attended the event alone but was so glad to meet some of my lifestyle and beauty blogger friends!

(From left to right): Vivian Tian, Tiffany Yong (me la), Jerlinda Tan and Clara Song. I was surprised to see how Sample Store transformed Carnivore Brazilian Churrascaria @ The Shoppes at Marina Bay Sands from a restaurant into a little stage with hundreds of seats

I missed the chance to get to know more about BeautyKeeper 美麗掌櫃 during the Sample Store Shoppers' Paradise previously as I was rushing off to filming. Luckily, this time, I had ample time before the start of the Beauty Show to know more about the featured products under BeautyKeeper. We were lucky to have Chris Tsai, director of BeautyKeeper 美麗掌櫃 to personally explain about the products to us.
Under Beauty Keeper, 10 products were featured, namely All-Belle, Destino, MD/AA Jiao, Phytopia, Mollifix, Maskingdom, Starsuki, Serlando, Userism and LSY. At different stations, we all got to to try out how these products work. The one that caught my interest was Serlando's Rosy Pink Moisture Dew as Vivian was raving to me about how good the product is!
During the beauty live show, the grand finalists of SING! China Season 2 Singapore made a special appearance. Hossan Leong was the host and he said he had tried some of the products personally! His favourite was Destino soap as the bubble foam really cleanse his skin thoroughly.
The event was followed by a makeup demonstration by makeup expert Candy Tiong with some of the finalists as models. She gave us some insights about Beauty Keeper products and demonstrated (on Marcus Lee – above) that how you can take have an instant brightening effect or go from plain jane to beauty queen in a short time.
One of the funniest moment was a little game Hossan Leong carried out, getting Marcus Lee to guess which hand was a lady's hand after all the participants have washed their hands with Beauty Keeper's product.
–
Beauty Show Event Sponsors and Partners
Organising a Beauty Show like this takes a lot of effort and the event won't be successful without the following supporting brands and partners.

Sample Store for organizing this event, and Beauty Keeper and its participating brands for sponsoring all the great products in the goodie bag!

Special thanks to the nicely-arranged plate of food from Carnivore Brazilian Churrascaria at The Shoppes at Marina Bay Sands.
Special appearance from the grand finalists of SING! China Season 2 Singapore, Eeva Productions and Rediffusion.
–
More About BeautyKeeper 美麗掌櫃: Products & Review Select
Here are the products I've received from BeautyKeeper during the two events! As I have sensitive skin, I hadn't have time to try them all out. So here's a quick share of the products I've tried~

Featuring products from Sample Store Shoppers' Paradise: 膜杜耶嬌MD/AA Jiao Pulsed Mask Foaming Face Cleanser, MD/AA Jiao Oil & Water Dual Balancing Gel, Starsuki惡女殿堂 Total Cleansing Eye and Lip Makeup Remover, Starsuki Lipstick and Starsuki Super Perfect Remover Pen.
Quick Review: I tried the Pulsed Mask Foaming Face Cleanser and was surprised by how smooth my skin became after using it. I was initially confused on whether it should be used on dry skin or wet skin, but I realised it foams better when I use it on dry skin.

Featuring products from Sample Store x Beauty Keeper Beauty Show: Userism 靓肌靚 Bright Whitening Ultra Water Facial Mask, Phytopia Slimway Synergy, Maskingdom 膜殿 Taiwan Aboriginal Series, Skin care towel.
Quick Review: My sister is currently trying hard to slim down in time for her wedding and bridal shoot. Hence, the Phytopia oil came in just time. Massaging the synergy blend is said to help with metabolism and curb the appetite as well as cleanse the skin. While she hasn't tried it long enough to notice the difference, the 100% organic product's aroma definitely helps to elevates the mood.
–
It was good to be reconnecting with the lifestyle and beauty bloggers after a long while~
xoxo



Facebook | Instagram | Twitter | YouTube
*Disclosure: Event invitation from SampleStore. Please be rest assured that even though the products were sponsored, it does not have any bearing on the content of this post. Opinions stated are genuine and honest. Also note that all sources, information, content, links are valid to change at any time.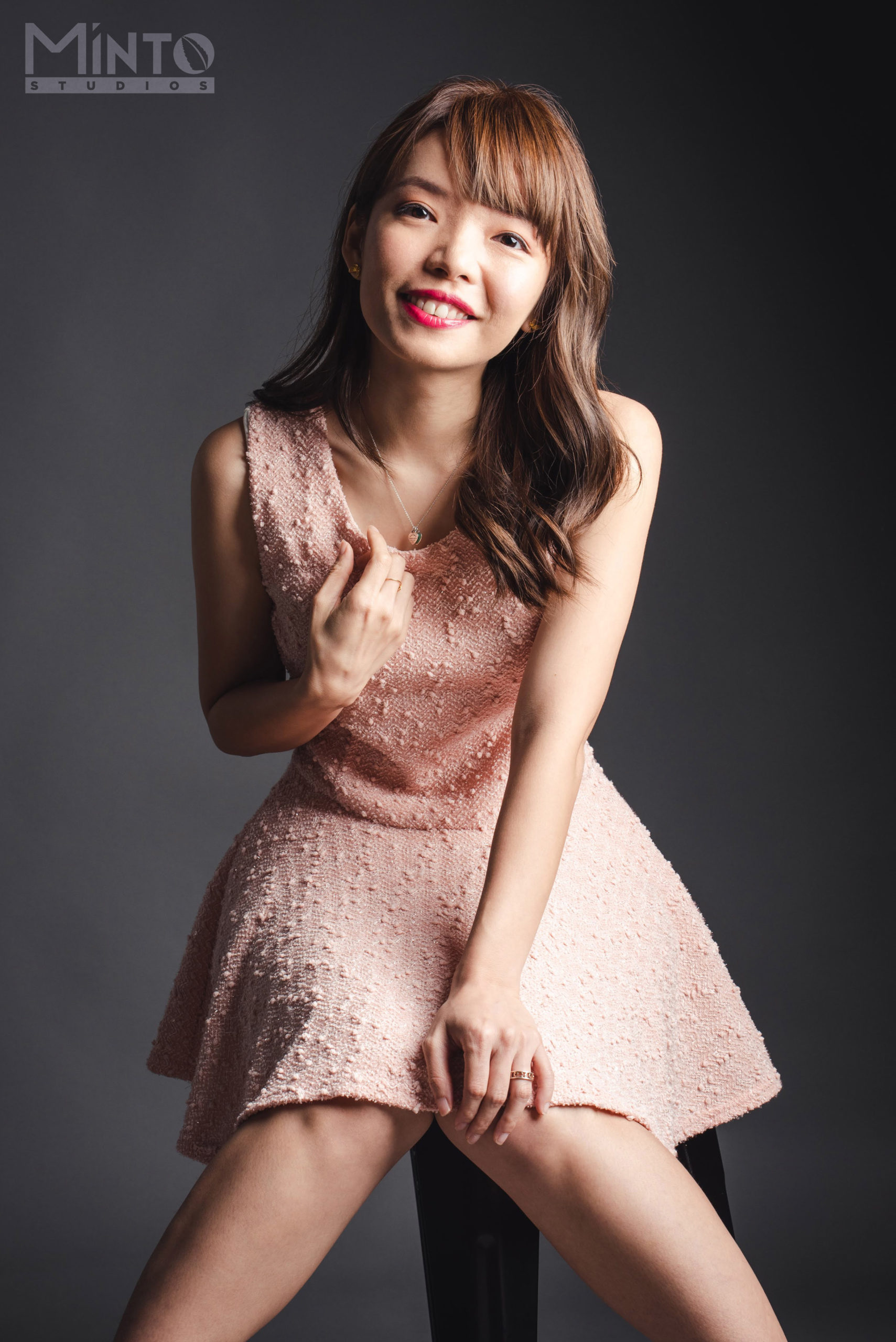 1/2 of #TheEpiphanyDuplet, Tiffany Yong juggles her ABCs – Acting, Blogging and Coaching/Consulting as she is fuelled by passion and drive to succeed.
It is not easy to make a living in Singapore just purely based on Acting, so with Blogging to help her with her online presence, and Coaching kids drama, private tutoring and freelance social media consulting to finance her life, she is currently leading the life most people hope to have: Living the Dream!