Sausage Party Movie Review | by tiffanyyong.com
Recommended Audience: Fans of Seth Rogen, Kristen Wiig, Jonah Hill, Bill Hader, Michael Cera, James Franco, Conrad Vernon, Greg Tiernan and animation/ comedy movie fans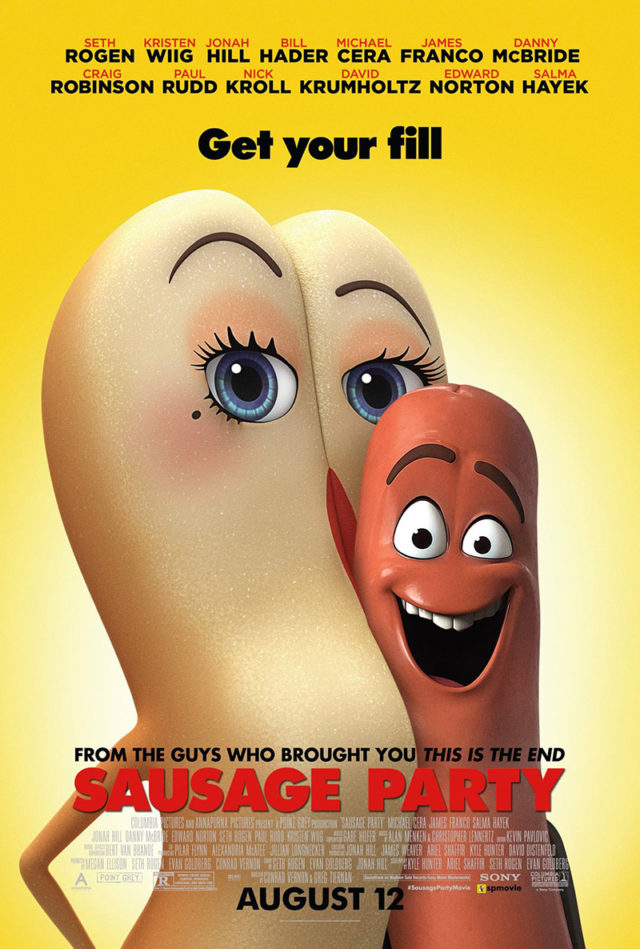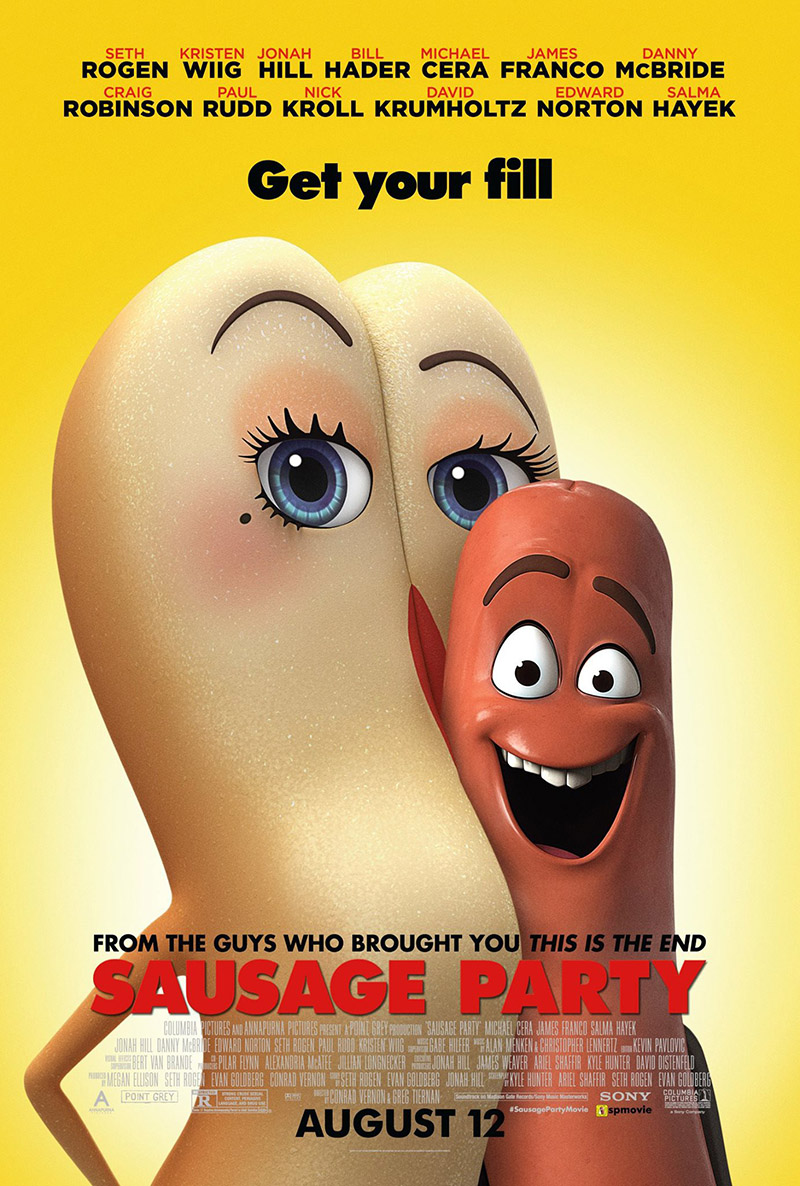 Sausage Party Movie Synopsis
Sausage Party, the first R-rated CG animated movie, is about one sausage leading a group of supermarket products on a quest to discover the truth about their existence and what really happens when they become chosen to leave the grocery store.
The film features the vocal talents of a who's who of today's comedy stars – Seth Rogen, Kristen Wiig, Jonah Hill, Bill Hader, Michael Cera, James Franco, Danny McBride, Craig Robinson, Paul Rudd, Nick Kroll, David Krumholtz, Edward Norton, and Salma Hayek.
Sausage Party Viewer Rating: 3.25/5 ***
Sausage Party Movie Review:
Think Cloudy With a Chance of Meatballs with all the food high on weed (or should I say with high sex drives?), that's basically the synopsis of this film. I was invited to a real sausage party (yes, with real hotdog and bun with a bottle of beer) by Sony Pictures Singapore and they successfully made me feel like a monster "God" halfway through the film. Yes, I lost my appetite for the poor hotdog which was drenched in caramelised onions. No wonder they gave us beer, I think numbing ourselves and thinking this is all a nightmare will be a good thing.

The sex talk was hilarious initially. I spent quite some time with my jaw down as it was pretty ingenious to be drawing parallels between food and human, sex and food through the use of an enclosed world of a supermarket and anthropomorphic groceries. But I'm not exactly a fan of profanity and it was excessively used here, resulting in jokes sounding weird halfway through the film. If you are trying to picture it, just imagine listening to a conversation within a group of people high on drugs.
I know comedy is pretty subjective. There were several interesting moments – when the Honey Mustard returned to the super mart to share the horror of "The Great Beyond" followed by the suicide and collision; the dumpster adventure as well as the druggie's hallucination with the groceries. Other than that, it's really a mess. Sausage Party is really a "crazy party" film just for laughter, definitely not suitable for kids (it's R21) so don't be expecting a great tear-jerking morale.
What didn't work for me might just work perfectly for the rest, so go catch it if you are in need of some tickles.
Do You Know?
As the first animated film written by Seth Rogen, he developed the idea of the film in 2007. It was based on something he and Jonah Hill would joke around about. Seth Rogen described this film as a dark take on Disney and Pixar films. While most Pixar and other animated movies cost about $100 million to make, Sausage Party only cost under $20 million to make.
Sausage Party has been in the works since July 23, 2010. Because of the dark nature of the story, Seth Rogen worked for eight years to get it picked up by film studios. Sausage Party was originally going to be released the summer of 2015. This was changed due to the fact that since no studio had picked it up, the animation process was delayed.
The MPAA didn't know what to do with this film, as it's an unprecedented area. According to Seth Rogen, the MPAA requested the film to remove hair from Lavash's genitals in order to keep its R rating. It is the first CGI-animated film to be rated R by the MPAA.
The names "Twinkie" and "Tea Bag" already have sexual connotations. A Twink is a young gay man without a lot of body hair, while "teabagging" refers to oral stimulation of the scrotum. Seth Rogen's character is Frank, "Frank" is also a slang term referring to the male genital.
Director Greg Tiernan, before this movie, had only ever directed Thomas & Friends movies, videos and TV shows.
Behind The Scenes and Interviews
Check out Sausage Party Official Website and Facebook Page!
Sausage Party is out in cinemas on 6 October 2016.
xoxo



Facebook | Instagram | Twitter | YouTube
*Disclosure: No monetary compensation was received for the movie review. Invitation from Sony Pictures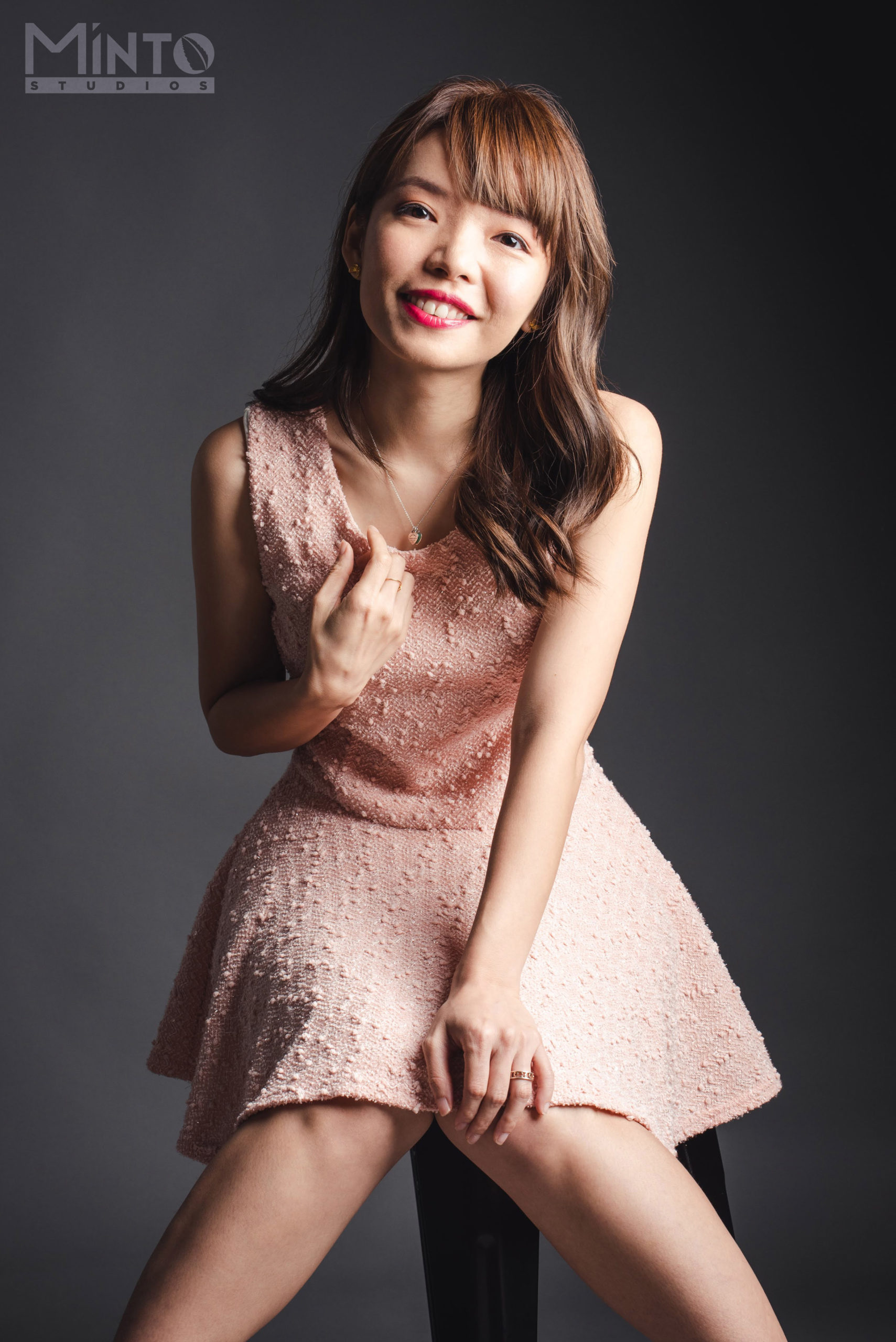 1/2 of #TheEpiphanyDuplet, Tiffany Yong juggles her ABCs – Acting, Blogging and Coaching/Consulting as she is fuelled by passion and drive to succeed.
It is not easy to make a living in Singapore just purely based on Acting, so with Blogging to help her with her online presence, and Coaching kids drama, private tutoring and freelance social media consulting to finance her life, she is currently leading the life most people hope to have: Living the Dream!