Miss Peregrine's Home For Peculiar Children Movie Review | by tiffanyyong.com
Recommended Audience: Fans of Eva Green, Asa Butterfield, Chris O'Dowd, Ella Purnell, Allison Janney, Rupert Everett, Terence Stamp, Judi Dench, Samuel L. Jackson, Tim Burton and fantasy/ novel movie fans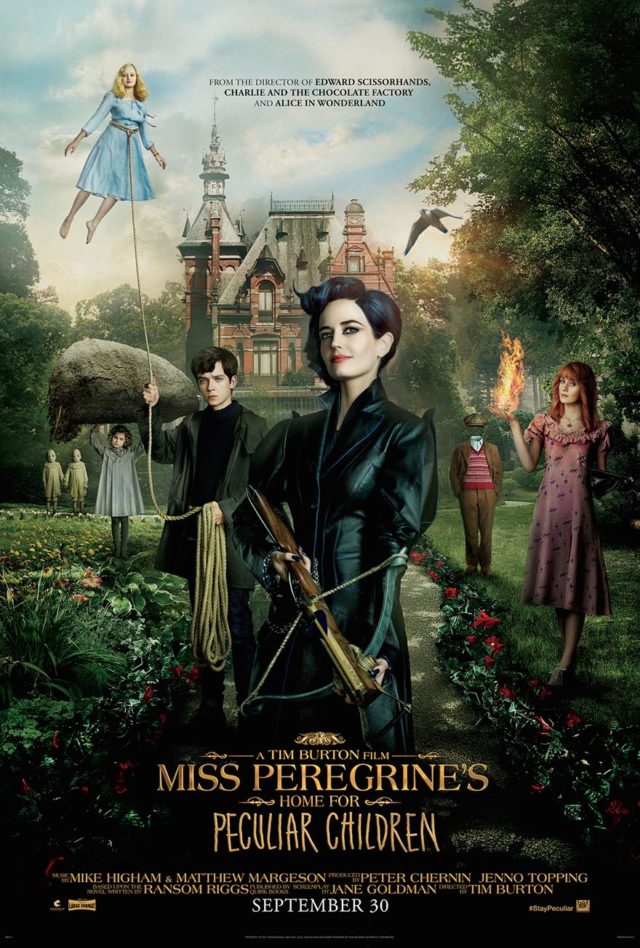 Miss Peregrine's Home For Peculiar Children Movie Synopsis
When Jake discovers clues to a mystery that spans alternate realities and times, he uncovers a secret refuge known as Miss Peregrine's Home for Peculiar Children.
As he learns about the residents and their unusual abilities, Jake realizes that safety is an illusion, and danger lurks in the form of powerful, hidden enemies. Jake must figure out who is real, who can be trusted, and who he really is.
Miss Peregrine's Home For Peculiar Children Viewer Rating: 3.5/5 ***
Miss Peregrine's Home For Peculiar Children Movie Review:
Confession: I'm a sucker for fantasy world. I am crazy about Harry Potter, I love Nanny McPhee and the visuals for Alice in Wonderland was beautiful. So when I caught the trailer for Miss Peregrine's Home for Peculiar Children was release, I was intrigued by the elaborated world and can't wait to visit this "home" despite not having read the novel.

Sad to say, the gorgeous world seem to be the only plus point about this film. The film present to us a world unknown to us, in a very clumsy way. There were many interesting characters, from Jake (Asa Butterfield), his father (Chris O'Dowd), Miss Peregrine (Eva Green) and the numerous peculiar kids. While there were screen time for every character, the story felt like an incomplete puzzle. While I understand the basics of the peculiarities, I didn't feel as if I was immersed in their world.
Eva Green as Miss Peregrine was charming and a little daunting initially. She had the best performance and I was pretty entranced by her until she disappeared for a long while. It was a pity as I felt she would be able to pull the audience back to the world, and perhaps save the day. The mentioned of time loop (used pretty frequently in the recent films) aren't exactly used well, and the characters were half-baked.

It was awkward watching the budding romance between Jake Portman (Asa Butterfield) and the peculiarly-light and ageless girl, Emma (Ella Purnell). It felt wrong in every sense as the characters had hinted something between Jake's grandfather Abe (Terence Stamp) and Emma before he left the home to grow old. Definitely not impressed by this odd infatuation.
Miss Peregrine's Home for Peculiar Children is (disappointingly) a film which was neither here nor there. If there's one good thing that came out of it, it managed to get me curious about the novel, I'm definitely going to get my hands on them.
Do You Know?
The film was based off the very popular novel of the same name by author Ransom Riggs. He has released three books in the series. The sequel to the first book is "Hollow City", followed by "Library of Souls".
Ransom Riggs' novel was partly inspired by otherworldly vintage photographs, one of them being a cover shot of a levitating girl. The author collected these at flea markets, included them in the book and later showed them all to director Tim Burton before filming began.
The house where the children live is an actual house. It's called "Torenhof" and can be found near Antwerp, Belgium.
In the books, Olive is one of the youngest girls and has the ability to float, the inhumanly strong Bronwyn is of an age with Jake and Emma, and Emma has the ability to control fire. In the film, the ages of Olive and Bronwyn and the abilities of Olive and Emma are switched, with Emma also gaining the ability to control air.
Tim Burton makes a brief cameo in the carnival attack scene, as a theme park rider scared after a hollow hits the attraction.
Samuel L. Jackson's character wasn't in the novel. In the novel, the antagonist reveals himself to be the male Dr. Golan the whole time, and is referred to by Jake as "Dr. Golan" even after this reveal. In the film, the antagonist has the "peculiarity" of being able to change appearance, taking the form of Jackson, as well as Allison Janney's psychiatrist Dr. Golan and Rupert Everett's ornithologist.
Behind The Scenes and Interviews
Check out Miss Peregrine's Home For Peculiar Children Official Website and Facebook Page!
Miss Peregrine's Home For Peculiar Children is out in cinemas on 29 September 2016.
xoxo



Facebook | Instagram | Twitter | YouTube
*Disclosure: No monetary compensation was received for the movie review.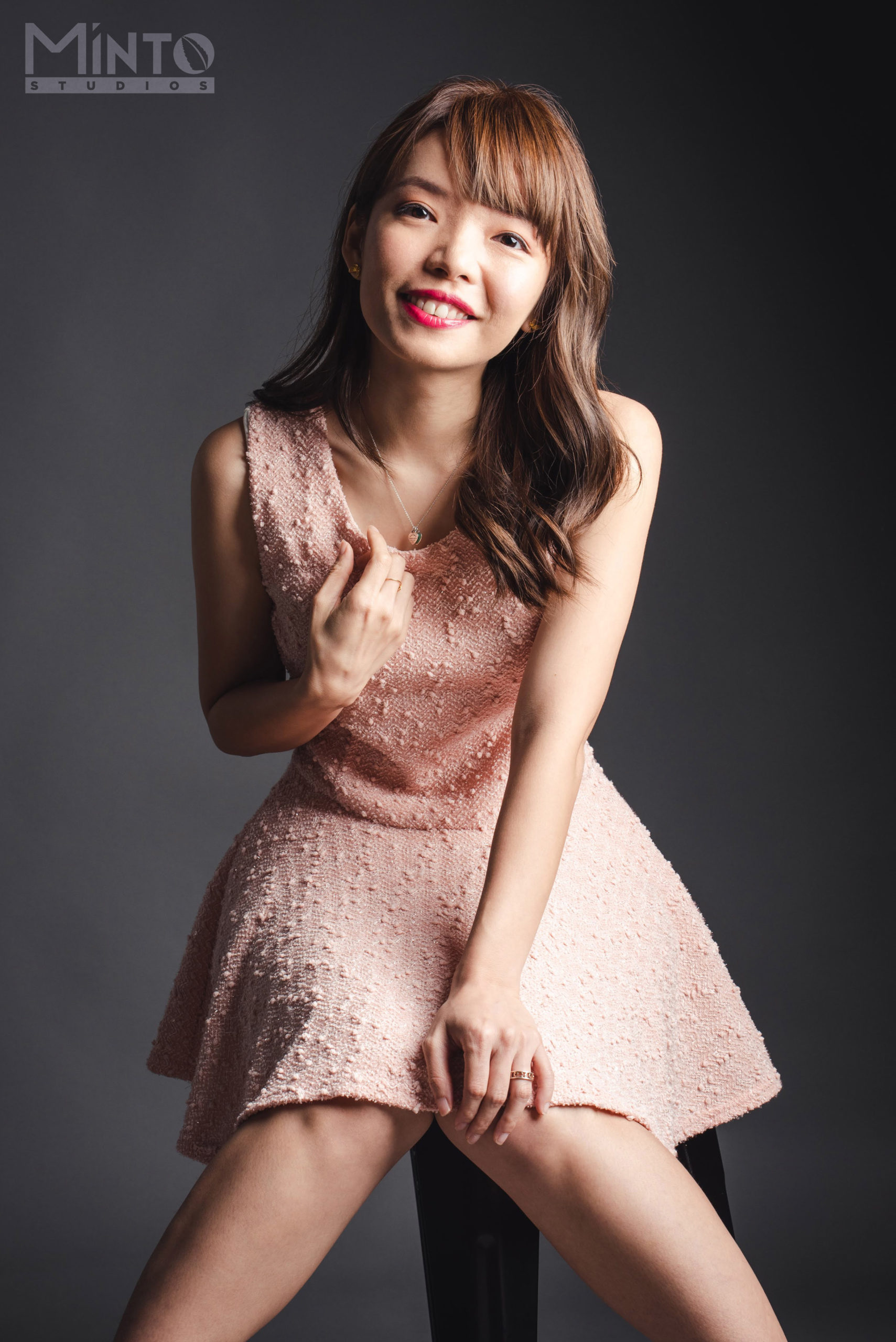 1/2 of #TheEpiphanyDuplet, Tiffany Yong juggles her ABCs – Acting, Blogging and Coaching/Consulting as she is fuelled by passion and drive to succeed.
It is not easy to make a living in Singapore just purely based on Acting, so with Blogging to help her with her online presence, and Coaching kids drama, private tutoring and freelance social media consulting to finance her life, she is currently leading the life most people hope to have: Living the Dream!