Cloudy with a Chance of Meatballs 2 Movie Review | by tiffanyyong.com
Recommended Audience: Fans of Cloudy1, comedy movie fans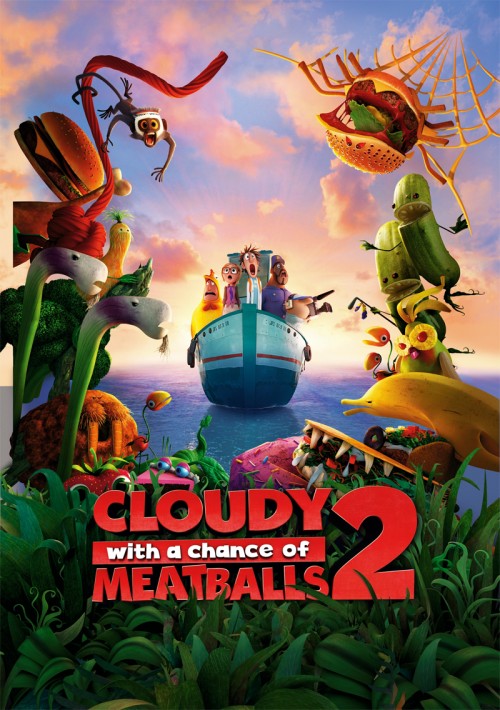 Cloudy with a Chance of Meatballs 2 Movie Synopsis
Cloudy with a Chance of Meatballs 2 picks up where Sony Pictures Animation's mouth-watering comedy left off. Inventor Flint Lockwood thought he saved the world when he destroyed his most infamous invention — a machine that turned water into food causing cheeseburger rain and spaghetti tornadoes.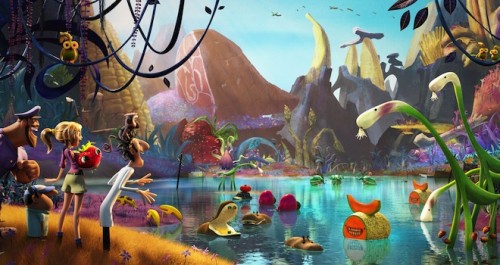 But Flint soon learns that his invention survived and is now creating food-animals – "foodimals!" Flint and his friends [namely Sam Sparks (Anna Faris), concerned dad Tim Lockwood (James Caan), cameraman Manny (Benjamin Bratt), chicken mascot Brent McHale (Andy Samberg), macho policeman Officer Earl Devereaux (Terry Crews) and, of course, Steve the Monkey (Neil Patrick Harris)] embark on a dangerously delicious mission to battle hungry tacodiles, shrimpanzees, hippotatomuses, cheespiders and other foodimals to save the world – again!
Cloudy with a Chance of Meatballs 2 Viewer Rating: 3/5 ***
Cloudy with a Chance of Meatballs 2 Movie Review:
This is one trailer which I've watched at least 4 times before my previous movie screenings, and each time, the strawberry and Flint's scream never failed to make me roll my eyes. With loads of puns used throughout the running time, including the "leek in the car" (leak), I was amazed by the names they created for the foodimals.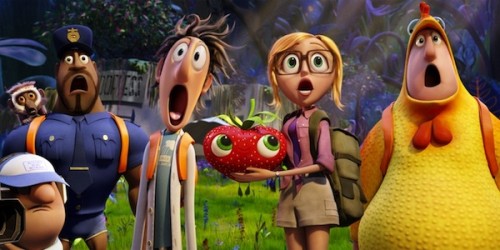 For kids, the film will be a good learning story about friendship (trusting your friends) and family (learning skills from dad). Otherwise, don't look too much into the story and just be amazed by the colourful food-world and likeable foodimals. But I seriously wonder what do the group eat when they are on the mission, they are surrounded by living food, and yet, they are not supposed to eat them?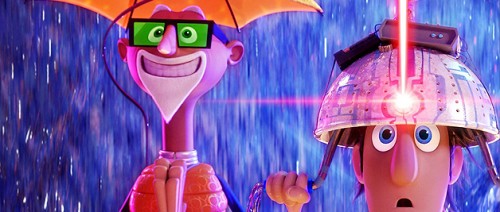 The countless cute characters might capture many girls' hearts, but the Steve Jobs-lookalike character "Chester V" made me wonder if the film was trying to imply anything about the late Apple CEO's personality. Voiced by Will Forte, you will know he is the villain with a weird motive right from the start.
I managed to watch the film in 3D, but there wasn't anything amazing. I would say, watch it if you have to, with your kids, but digital will suffice.
Behind the Scenes
Check out Cloudy with a Chance of Meatballs 2 Official Website and Facebook Page!
Cloudy with a Chance of Meatballs 2 will be in cinemas on 10 October 2013.
xoxo



*Disclosure:No monetary compensation was received for the movie review.
Let me know what you think of the film in the comment section below. If you've seen the movie and agree/disagree with my review, feel free to comment and let me know!
Follow me on Twitter @tiffanyyongwt for future movie reviews, as well as other lifestyle reviews. 🙂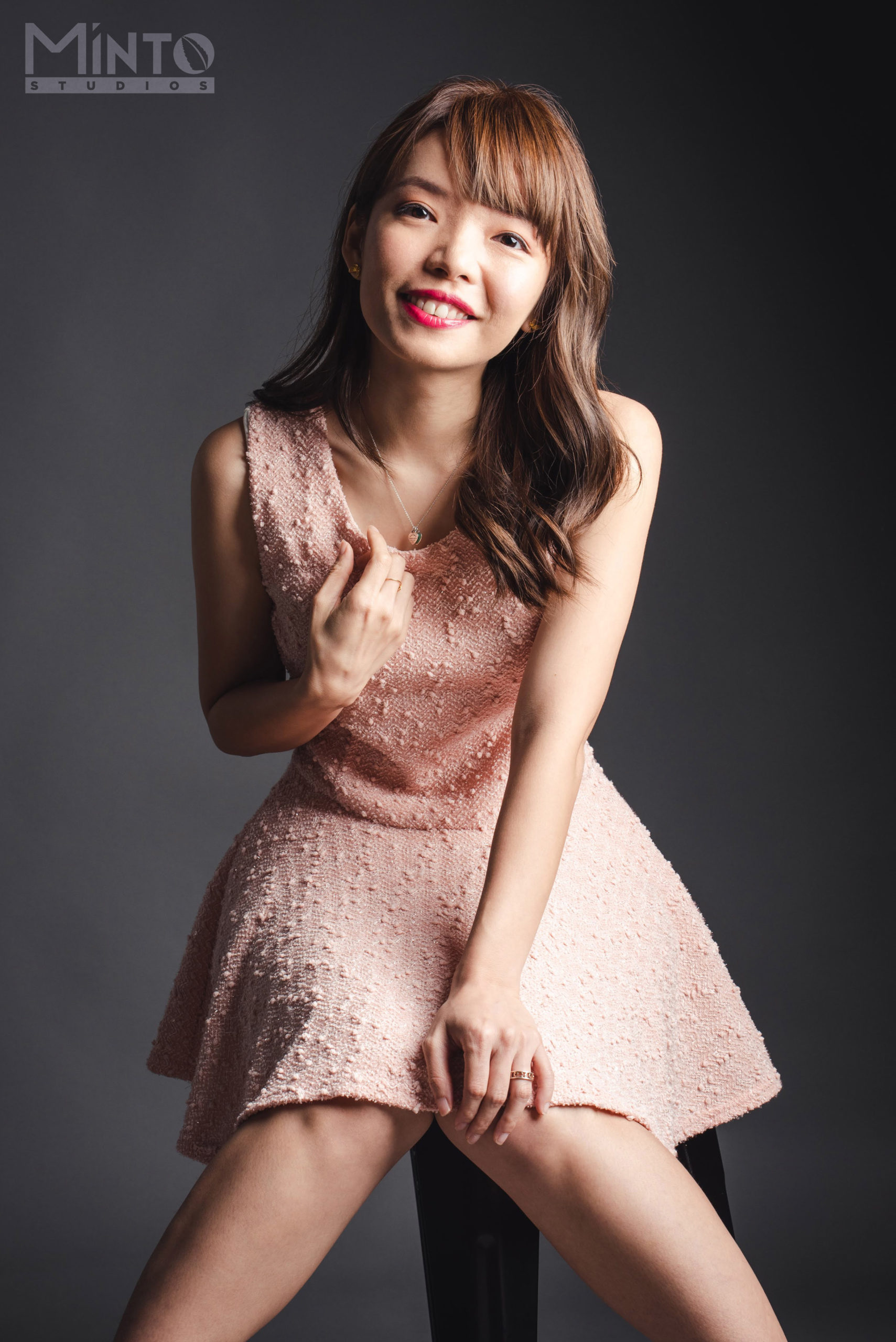 1/2 of #TheEpiphanyDuplet, Tiffany Yong juggles her ABCs – Acting, Blogging and Coaching/Consulting as she is fuelled by passion and drive to succeed.
It is not easy to make a living in Singapore just purely based on Acting, so with Blogging to help her with her online presence, and Coaching kids drama, private tutoring and freelance social media consulting to finance her life, she is currently leading the life most people hope to have: Living the Dream!