The Handmaiden Movie (女仆 아가씨) Review | by tiffanyyong.com
Recommended Audience: Fans of Kim Min-hee, Ha Jung-woo, Kim Tae-ri, Jo Jin-woong, Park Chan-wook and erotic thriller movie fans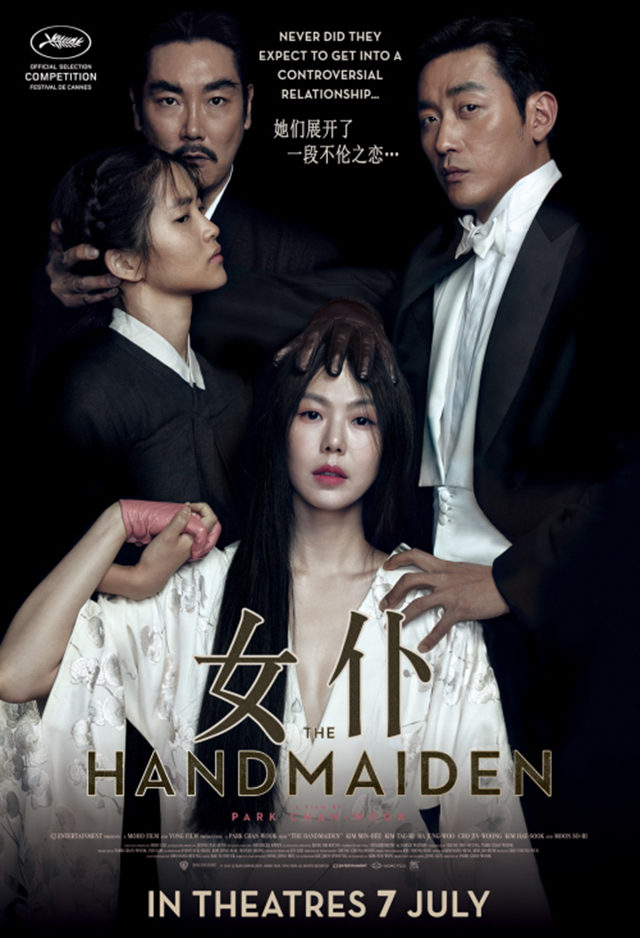 The Handmaiden Movie (女仆 아가씨) Synopsis
1930s Korea, in the period of Japanese occupation, Con man Count Fujiwara (Ha Jung-woo) hires a pickpocket named Sook-hee (Kim Tae-ri) to become the maid of a mysterious and fragile heiress Lady Hideko (Kim Min Hee), in an attempt to seize her wealth. But the story takes a twist when the lady falls in love with her maid…
The Handmaiden Movie (女仆 아가씨) Viewer Rating: 4/5 ****
The Handmaiden Movie (女仆 아가씨) Review:
If this is a film you are planning to watch because you are a fan of Director Park Chan-wook's works, or if you've watched the BBC TV series of Fingersmith, you should most prolly go ahead and catch it without reading this review. I caught the film with zero prior knowledge and appreciated the story twists a lot. However, if you are still hesitating and wondering if you should go ahead to catch it, then read on!

Like how the film was presented, there's many layers set in the story. Story-telling wise, similar to the original novel's triptych structure, the film was first seen from the angle of a poor Korean thief Sook-hee (Kim Tae-ri) becoming a handmaiden to a Japanese heiress Lady Hideko (Kim Min-hee) to cheat her of her wealth. The second part was retelling from the point of view of Lady Hideko, revealing the plots unseen in the first chapter, a confounding twist if you are not familiar with the novel. It literarily got me dumbfounded. The third converges and continue the story from both sides. (Not going to spoil the movie!)
Aside from the story-telling, the interesting period – Japan-occupied Korea in 1930s, reveals the mash in culture. A little overwhelmed initially, it took me a while to sort out the complicated relationship between the characters in the film. Nam Sook-hee (Kim Tae-ri), the Korean pickpocket was engaged by Korean gold-digger (Ha Jung-woo), who posed as Japanese count Fujiwara to help him seduce Hideko (Kim Min-hee), a Japanese heiress who lived with her Japanese uncle-guardian Kouzuki (Cho Jin-woong) in an amazingly beautiful and magnificent British-Japanese hybrid style colonial estate. Confusing much?
I have once heard from a friend who told me about the suppressed life of Japanese and their perverse desires. This was shown (sophisticatedly) in the scene where there's a kinky recital in Kouzuki's library by Hideko (Kim Min-hee), which include re-enactment of sexual plots from the books while the high-society, middle aged men watched on.
Aside from the beautiful cinematography and breath-taking visual telling, I had to say the two female leads' performance had outshined the oppressive male antagonist. The lesbian theme were handled artistically and the sexual scenes were created carefully where you feel the companionship between the two ladies rather than unnecessary coarse love-making. If you find the scenes rather abrupt (in Singapore screens), it is because four minutes of explicit sex has been removed to meet R21 restrictions.
Before you judge this film and pass it off as an artistic pornography, give the film a chance to lead you into the early 20th century of thrilling adventure with calculation, seduction, romance and betrayal.
Do You Know?
The Handmaiden re-interpreted by writer-director Park Chan-wook, co-written with Chung Seo-kyung, was based on 2002 original novel 'Fingersmith' by Welsh writer Sarah Waters. Sook-Hee is named after Sue (Susan Trinder) and Lady Hideko is named after Japanese actress Hideko Takamine. Park read the novel and had found the "plot twist" fascinating.
"We needed an era with a caste system employing handmaidens, but also with the modern institution of insane asylums. My producer suggested bringing the story to Korea, during the era under Japanese imperialist rule. I thought I could do something that looked at the period from a different angle," Park averred.
Director Park Chan-wook was known for his violent scenes ("Thirst," "Oldboy", "Sympathy for Lady Vengeance" and serial-killer tale "Stoker"). When questioned about the lack of violence, he mentioned how the physical violence wasn't that important for the Handmaiden movie, it's emotional violence that's called for.
Park took on Sarah Waters' book because of the one scene he was "mesmerized" by. It was the scene which involves a lollipop, a tooth and a bathtub.
The lesbian thriller from Park Chan-wook has sold to 175 territories, beating out Chris Evans and Tilda Swinton's 'Snowpiercer' to become the most widely distributed Korean film in history.
Behind The Scenes and Interviews
Check out The Handmaiden Movie (女仆 아가씨) Website.
The Handmaiden Movie (女仆 아가씨) is out in cinemas on 7 July 2016.
xoxo



Facebook | Instagram | Twitter | YouTube
*Disclosure: Invitation by Shaw Organisation. No monetary compensation was received for the movie review.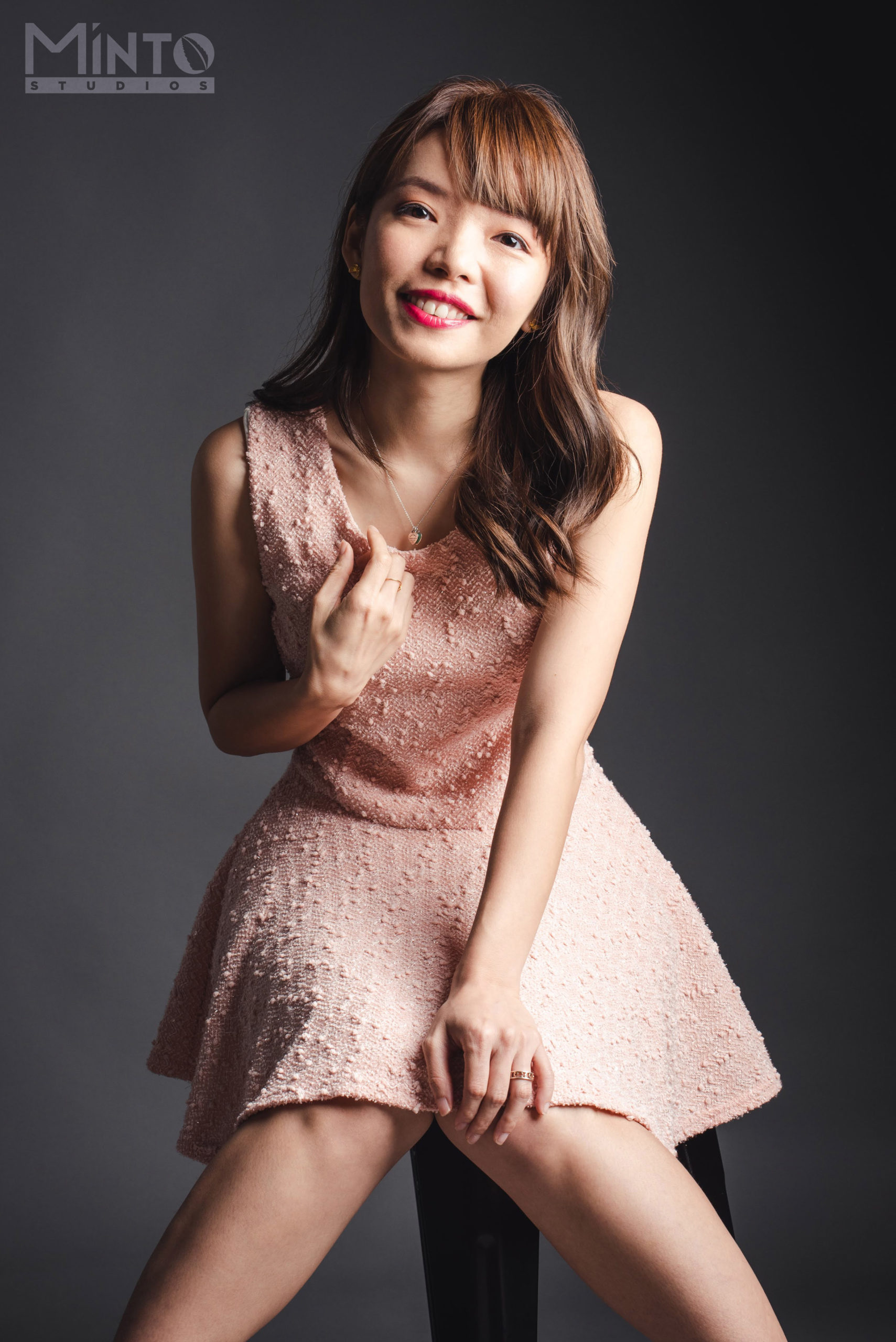 1/2 of #TheEpiphanyDuplet, Tiffany Yong juggles her ABCs – Acting, Blogging and Coaching/Consulting as she is fuelled by passion and drive to succeed.
It is not easy to make a living in Singapore just purely based on Acting, so with Blogging to help her with her online presence, and Coaching kids drama, private tutoring and freelance social media consulting to finance her life, she is currently leading the life most people hope to have: Living the Dream!