1987: When The Day Comes (Korean) Movie Review | by Tiffanyyong.com
Recommended Audience: Fans of stars Kim Yoon-seok 김윤석, Ha Jung-woo 하정우, Yoo Hae-jin 유해진, Kim Tae-ri 김태리, Park Hee-soon 박희순, Lee Hee-joon 이희준, Jang Joon-hwan 장준환 and political thriller fans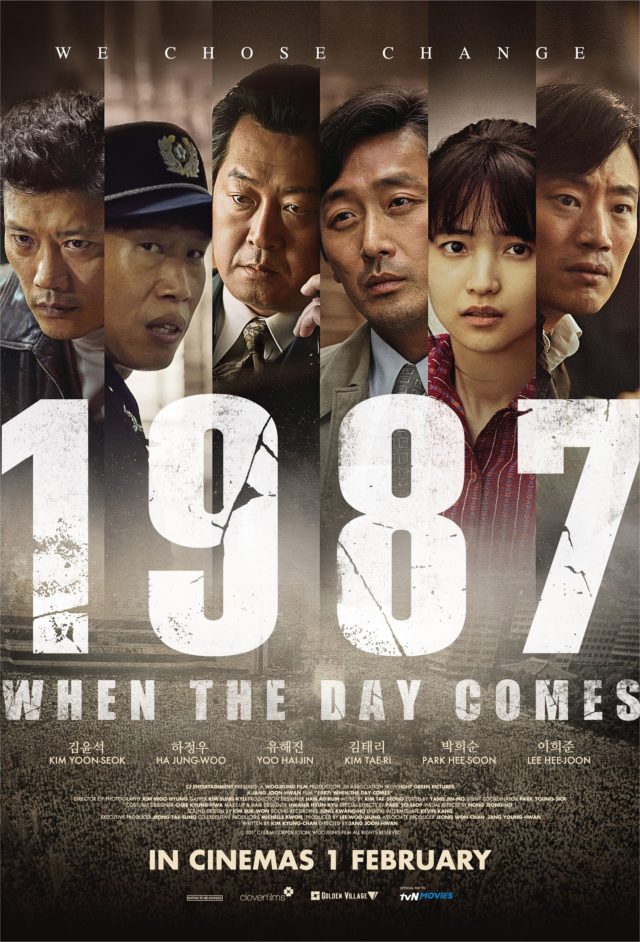 1987: When The Day Comes (Korean) Movie Synopsis
Based on real life events surrounding the June Democracy Movement in 1987 which brought about the end of the military regime of President Chun Doo-hwan.
Student protests began when it was revealed that student activist Park Jong-chul, who participated in pro-democracy demonstrations against the regime, was tortured to death during interrogation sessions inside the Anti-Communist Investigations Bureau (ACIB) on Jan. 14, 1987. The authorities initially seek to conceal the case of Park Jong-chul, but a group of people attempt to bring the truth of the incident to light.
1987: When The Day Comes (Korean) Viewer Rating: 4.25/5 ****
1987: When The Day Comes (Korean) Movie Review:
I was looking forward to the film when I found out that this was an event that took place (chronologically) after the 1980 Gwangju Uprising in A Taxi Driver. Based on true events, the film brought the audience back to 1987 to uncover the truth behind the death of a student.
I tend to have a love-hate relationship with political thrillers. While they are exciting, I hate political films as there seem to be a common trend that most motivations are driven by a single extremist (yes, just like religious films). But the strong cast in "1987: When the Day Comes" gave such intense performance that it's impossible to hate it. I'm not going to do a one-by-one rave about each individual character's performance, but here's my top 3 favourites. 
Yoo Hai-jin played a very likeable role in A Taxi Driver, hence when he appeared in this film as a correctional officer Han Byung-yong, I was pleasantly surprised. His performance was warm and flawless, from the loving uncle, to patriotic citizen and the physically + mentally tortured victim, he was someone the audience could relate to. 
The Handmaiden Kim Tae-ri represents the age-group most audience are in, or would be able to understand. As Sook-hee, a freshie (university student) in 1987, she understand what her uncle (Yoo Hai-jin's Han Byung-yong) was doing, but try her best to ignore the situation around her so that she doesn't get involved. Her natural performance made the audience understand her resistance to be involved in the political activities like most of the students, as well as her love interest Lee Han-yeol (Gang Dong-won). While it's easy for us as audience to chid her for her cowardice, it is a harsh truth and a mirror reflecting how most of us are comforming to keeping silent about issues that we should stand up to. 
It's not often that I will 'like' the antagonists, but I thank the director for providing the other side of both Detective Jo Han-Kyung (Park Hee-Soon) as well as Commie-hater Director Park Jeol-won (Kim Yoon-seok). They are not the typical one-sided bad-ass characters who are just detestable for no reason. Their obsession and firm belief in the authority gave an insight to the audience, understanding why they are behaving in that way. Park Hee-Soon's emotional transition from a strong believer in his boss' (Director Park) words to take the wrap, to disappointment, disbelief then desperation as he was betrayed, the rollercoaster of feelings was done convincingly.
This is a film with great story telling, and the sharp editing bring the audience through the chronological happenings while rooted to the seats. The film reaffirmed my detest for the authoritarian ex-President Chun Doo-hwan, who is still alive and never seem to be punished for his doings. Kudos to the Korean production team for attempting to share and show the truth to the rest of the world.
Do You Know?
KIM Yoon-seok acts as Director Park and took on a blunt but chilling North Korean accent and hairline that accentuates his fierce glare. He also wore a mouthpiece to add a sense of authority and stubbornness to his face. The character cares for his subordinates as a father would for his sons, but does not hesitate to punish those who stand in his way. He moves between cold rationality and rage, the type of man who would have spearheaded an age of brutality. He previously worked together with director Jang Joon-Hwan in 2013 film "Hwayi: A Monster Boy."
Movie is based on the true story of Park Jong-Chul. Real footage pertinent to the movie is played alongside the closing credits, including protests, and footage of the real people involved in the film's story. The producers also discourage the media not to use the likeness of both artiste – Gang Dong-Won & Yeo Jin-Gu (both photos and drawn likeness) to give respect to both deceased student's family.
Behind The Scenes and Interviews
Check out 1987's Official IMDB Site.
1987: When The Day Comes (Korean) is out in Golden Village cinemas on 1st February 2018.
xoxo



Facebook | Instagram | Twitter | YouTube
*Disclosure: Invitation by Clover Films Singapore. No monetary compensation was received for the movie review.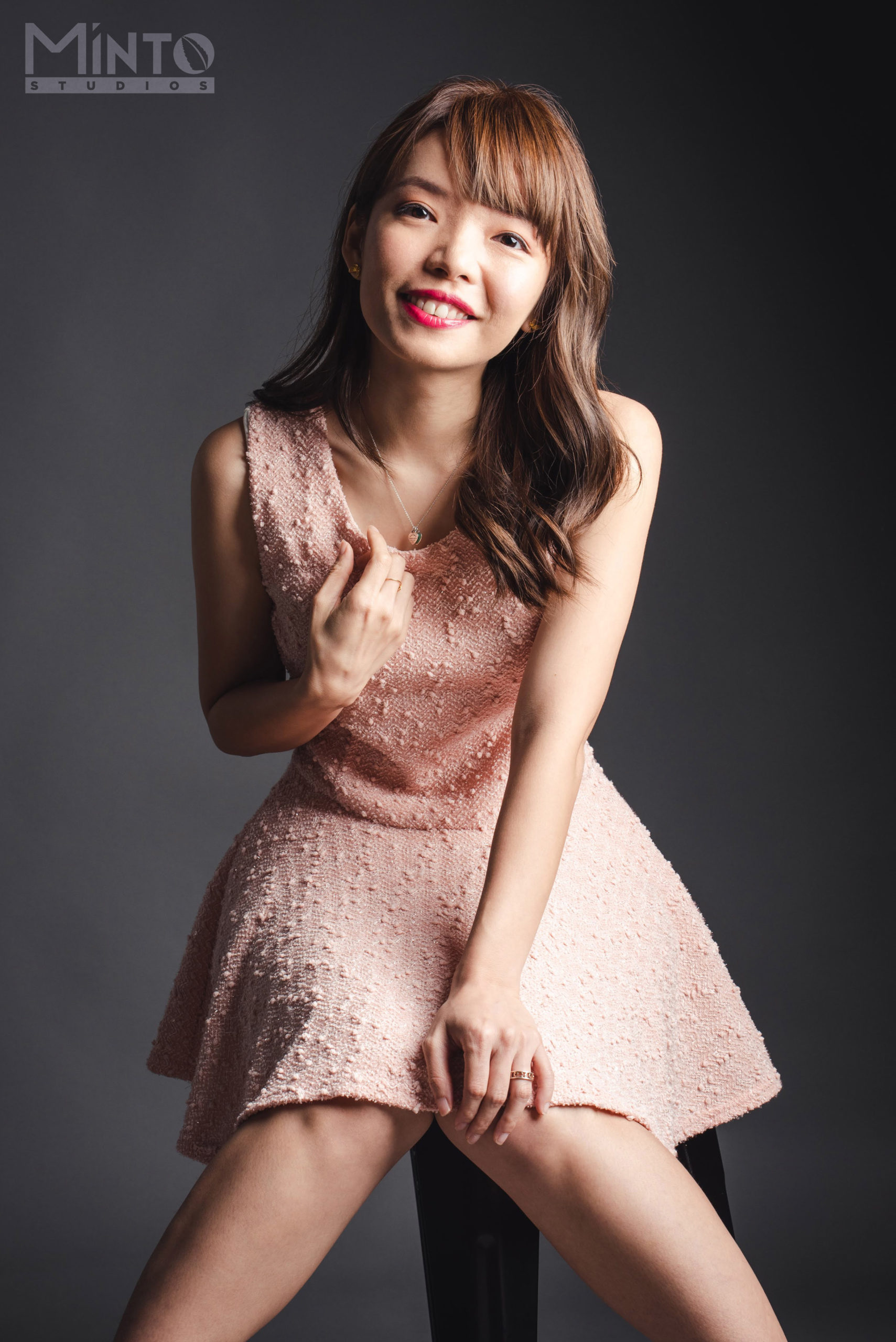 1/2 of #TheEpiphanyDuplet, Tiffany Yong juggles her ABCs – Acting, Blogging and Coaching/Consulting as she is fuelled by passion and drive to succeed.
It is not easy to make a living in Singapore just purely based on Acting, so with Blogging to help her with her online presence, and Coaching kids drama, private tutoring and freelance social media consulting to finance her life, she is currently leading the life most people hope to have: Living the Dream!