At Cafe 6 (六弄咖啡館) Movie Review | by tiffanyyong.com
Recommended Audience: Fans of Dong Zijian 董子健, Cherry Ngan 颜卓灵, Austin Lin 林柏宏, Ouyang NiNi 歐陽妮妮, Leon Dai 戴立忍, Sandrine Pinna 張榕容, Mickey Huang 黃子佼, Neal Wu 吳子雲 aka Hiyawu 藤井樹 and romantic/comedy movie fans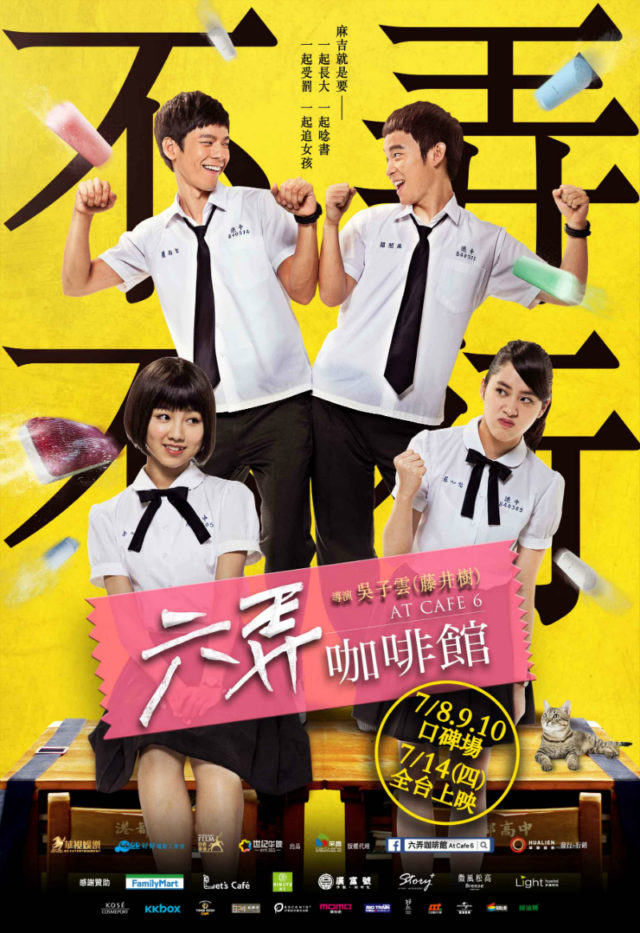 At Cafe 6 (六弄咖啡館) Movie Synopsis
Miss Liang's car broke down after work in a rainy night. The coffee shop owner helps her and invites her to his shop named Café 6. When he knows Miss Liang has a fight with her boyfriend that is overseas, he shares the story that happened in the summer of 1996…

At that time, Guan Min-lü and his good friend Xiao Bo-zhi always hang out together. Min-lü is secretly in love with Li Xin-rui. And Bo-zhi likes Xin-rui's best friend, Cai Xin-yi. They share the shining young days together. However, they need to face reality. Can they maintain their friendship after their high school graduation?
At Cafe 6 (六弄咖啡館) Viewer Rating: 4.5/5 ****
At Cafe 6 (六弄咖啡館) Movie Review:
Not another copy cat. That was the exact line in my mind when I first watched the trailer. While I'm not a fan of Giddens Ko's 2011 "You Are The Apple Of My Eye" (那些年,我们一起追的女孩), there were still some similarities with high school romance film 2015's Our Times (我的少女时代) and 2014's Café. Waiting. Love (等一个人的咖啡).
While I try to keep preconceived notions to minimal by not watching trailers, the damage was done. The comparison was inevitable and unavoidable.

So for those who have watched the above mentioned 3 films, and wonder if this is something you should watch, I would say, if you like those films, you will definitely like this movie too. At first glance, "At Cafe 6" is a film that has the coming-of-age & long distance relationship element like that of "You Are The Apple Of My Eye" + the love for coffee like "Café. Waiting. Love" + the use of flashbacks and different actor for the main characters like "Our Times".
But just like the quote used in the film, "Everyone has a similar youth, but a different life." (每个人都有类似的青春,但是却有不一样的人生) So while I see some resemblance, I soon realised how apt the sentence was. Don't we all like the predecessors because we can relate to them? I noticed the little nuances and how the author/director handled the situation. While there are also Taiwanese-vulgarities, this film was more philosophical and "dreamy" than the other 3 films.
It was fun to watch quartet interact within themselves. Guan Min-lü was the quiet and suppressed one, while Xiao Bo-zhi was noisy and crazy. Xin-rui was the ace student and she's gentle while Cai Xin-yi was loud and tomboyish. The chemistry was simple and fun. One couple take care of the sweet and romantic moments while the other provides comedic relief.
The one part where I think this film was better than "You are the Apple of my Eye" was the way long distance relationship was handled. Neal Wu discussed not just about the physical distance, but also the maturity differences. The budding romances within the characters were sweet and pure. The relatable characters will brings audience (especially those born before 90s) happiness and nostalgia. No smart phones, no Facebook, no internet to shorten the distance.
Then it comes to the coffee part. If the coffee in "Café. Waiting. Love" talks about waiting, the coffee in "At Cafe 6" will have 2 different representations. At the start, the appreciation of coffee was a symbol of education and the outside world. As Xin-rui started working in a cafe while studying in the university, she is exposed to a different world and learns to appreciate different things while her boyfriend Min-lü was not. Later on, the coffee and café became a preservation or even embodiment of an old memory.
In this film, Leon Dai (戴立忍) opens the scene as the cafe owner and the narrator of the school day memories. This might seem similar to Our Times, where Jerry Yan and Joe Chen were used as the older version of Darren Wang Dalu and Vivian Sung. There was a lot of hype (+ criticism) back then on that decision, but here, I can assure you, I think Director Neal Wu made the best decision when he got Leon in this film. He was the best (and saddest) thing that happened in the story. With no resemblance to the youths, he was able to reveal his identity and his emotions just by doing their signature actions.
The actors were great with their acting, same for the veteran cameos. There are many more things which I would love to talk about, but I think it will spoil the film for those who have not watched the movie or read the novel. While this film has elements similar to the previous Taiwanese movies, they are expressed in a different way and dealt with at a deeper level. I will keep it as that here and leave the rest for you guys to judge after watching the movie!
So will I recommend you guys to watch? Definitely yes.
Oh ya, stay till the end of a 1.5 seconds post credit scenes. That is, if you want to know what happened to the main character in the end. 😛
Do You Know?
At Café 6 movie (六弄咖啡館) is Neal Wu (吳子雲) first debut as a director for the novel he wrote. He wrote it under the name of Hiyawu (藤井樹) and the film was voted by online fans to be the number one most anticipated book to film adaptation.

There was a fight scene between the two best friends after a funeral. It was an emotional scene and Dong Zijian (Guan Min-lü) dare not look at the playback. Austin Lin (Xiao Bo-zhi) who injured his arm during his previous fight scenes was aching badly during the shoot. But due to several hiccups, the actors were called back and the scene was reshoot three times.
For this movie, social media personality Ouyang Nini cut off 25cm of her long hair. She was due for several publicity campaigns but due to news of her getting someone to replace her for her examinations and missing her gymnastics competition, her events were all cancelled.
Stephanie Sun was invited to sing the theme song 半句再见 for the movie. This was the second time she worked with Neal Wu. The first time was in 2011 when she sang the song "When Winter Night Begins" (当冬夜渐暖), and Neal Wu was the lyricist.
Behind The Scenes and Interviews
Check out At Cafe 6 (六弄咖啡館) Facebook Page!
At Cafe 6 (六弄咖啡館) is out in cinemas on 14 July 2016.
xoxo



Facebook | Instagram | Twitter | YouTube
*Disclosure: Invitation from Clover Films. No monetary compensation was received for the movie review.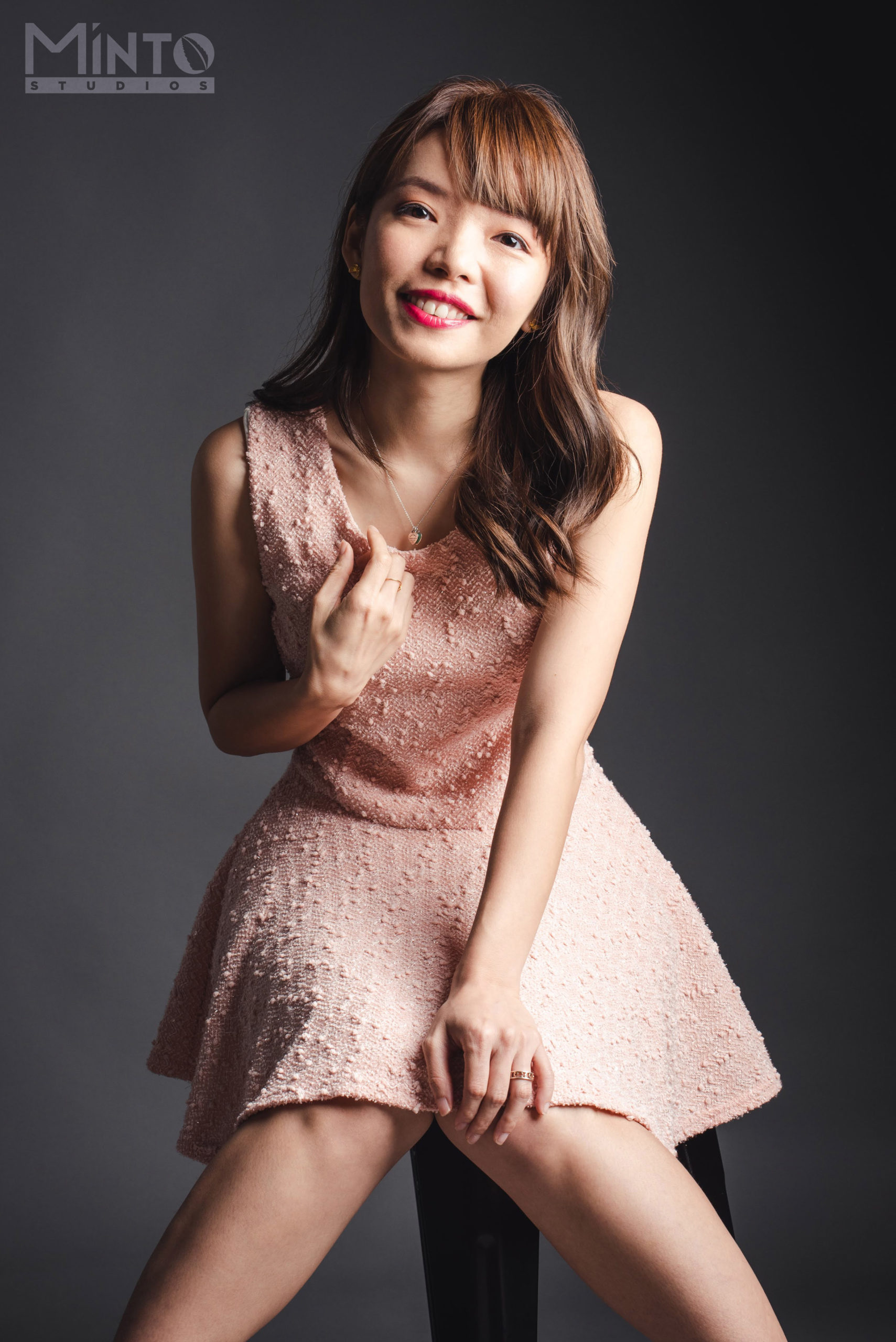 1/2 of #TheEpiphanyDuplet, Tiffany Yong juggles her ABCs – Acting, Blogging and Coaching/Consulting as she is fuelled by passion and drive to succeed.
It is not easy to make a living in Singapore just purely based on Acting, so with Blogging to help her with her online presence, and Coaching kids drama, private tutoring and freelance social media consulting to finance her life, she is currently leading the life most people hope to have: Living the Dream!